People get tattoos for a myriad of reasons. Some use them to memorialize important and meaningful events in their life, some simply enjoy the symbolism and artistry of it. Others find them to be empowering, unique, and an overall expression of their personality.
Whatever your motivation, getting a tattoo is potentially a life-changing decision so you don't want to just jump in head first. As such, here are some important factors to consider before laying down ink:
Size & Placement
Society, as a whole, has evolved its stance on tattoos. Once seen as a symbol of the counterculture, criminals, and drunken sailors, they are now much more mainstream and acceptable.
However, it's a sad fact that many people don't find them tolerable or appropriate in certain situations and will judge or interact with you based on their superficial perception of you.
If you work in a customer facing role or in an industry that's based on appearance, a large or misplaced tattoo can definitely impact your job prospects.
Beyond that, the size and placement of your tattoo will determine how long it takes to complete and possible discomfort you feel. It goes without saying that a large tattoo takes a long time, multiple sessions, and can be painful.
Certain body parts have a higher concentration of nerve endings than others. In particular, tattoos around hands, feet, and joints can be very painful. But if you have something amazing in mind, don't let that dissuade you.
Time & Money
A quality tattoo artist can charge upwards of $300 per hour or more in some cases. They have a tremendous amount of training, experience, and talent, which justifies the high price. They also have equipment to maintain, perishables to purchase, and other overhead they need to take into consideration.
Obviously, tattoos are expensive both in terms of time and money. Though you can't dictate how much an artist demands, there are other things you can do to mitigate costs, some of which are not immediately obvious.
The first thing to consider is the design. Large or complex designs take more time and attention to get right so they will cost more. If it's a custom design, then the price can quickly increase for those exact reasons. On the other hand, small and simple designs are quick and cheap to produce.
The next thing to consider is fill and color. This work is time and material intensive, not to mention potentially painful. This is why many tattoo artists will do the outline first and have the customer come back for another session later. It gives the customer time to heal and provides them with time to consider if fill or color is even necessary.
The last thing to consider is the location of the tattoo shop. Where a tattoo artist is located geographically can impact the price of your tattoo. Rent in certain jurisdictions can be exorbitant and much of what an artist makes goes to simply keep the lights on. In addition, regulations are onerous and maintaining a high level of cleanliness and safety is a challenge.
However, I am more than happy to pay a higher price knowing that my tattoo was applied in a safe and sterile environment.
Can You Live With The Tattoo Forever?
I know several people who reluctantly admit they regret getting one or more tattoos. It simply doesn't fit their personality or who they are anymore. The removal process is expensive and painful so they're stuck with it until they can spare the expense.
I also know many people who absolutely love their tattoos and don't regret it for a second. It represents who they are and that is awesome.
Before you get a tattoo, take time to thoroughly consider the design, size, time, and expense it will take to complete. That way you make an informed decision you are proud of and one you can live with for the rest of your life.
For those of you looking for tattoo ideas and inspiration, I've dedicated the rest of this article to showcasing some incredible designs. I've broken them down by placement for easy consumption.
Full Sleeve Tattoo Ideas & Inspiration
Full sleeve tattoos are applied from shoulder to wrist and often used to tell complex stories or ideas that can't be conveyed over a smaller area. These tattoos are large but still easy to conceal with a long sleeve shirt.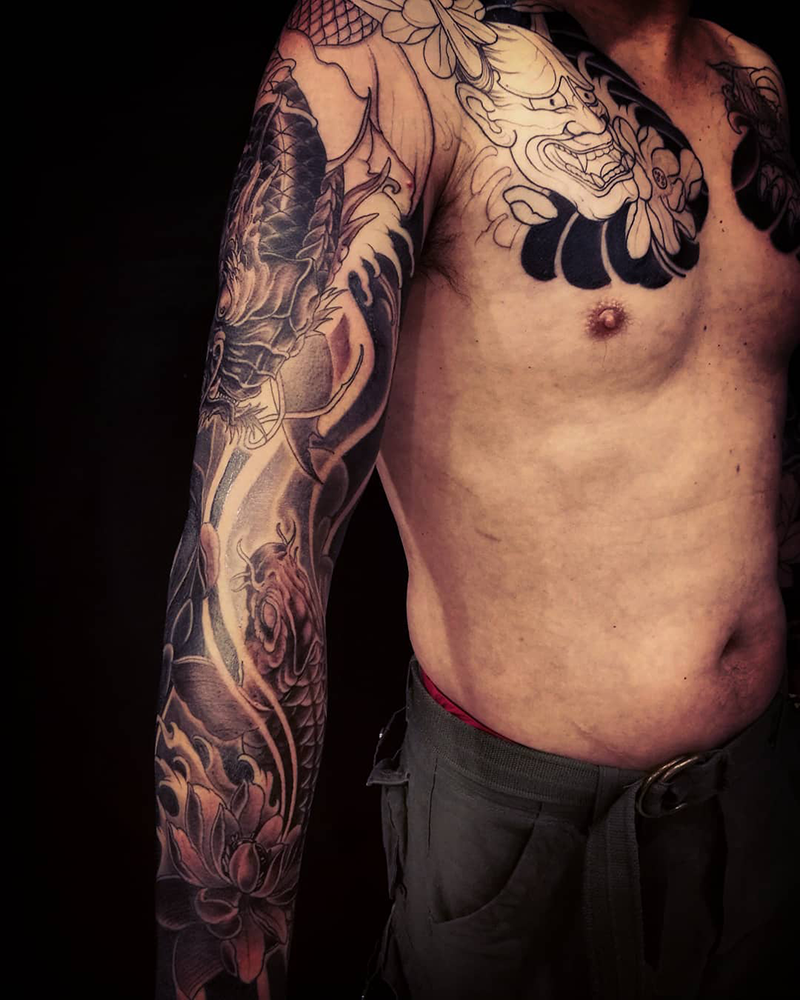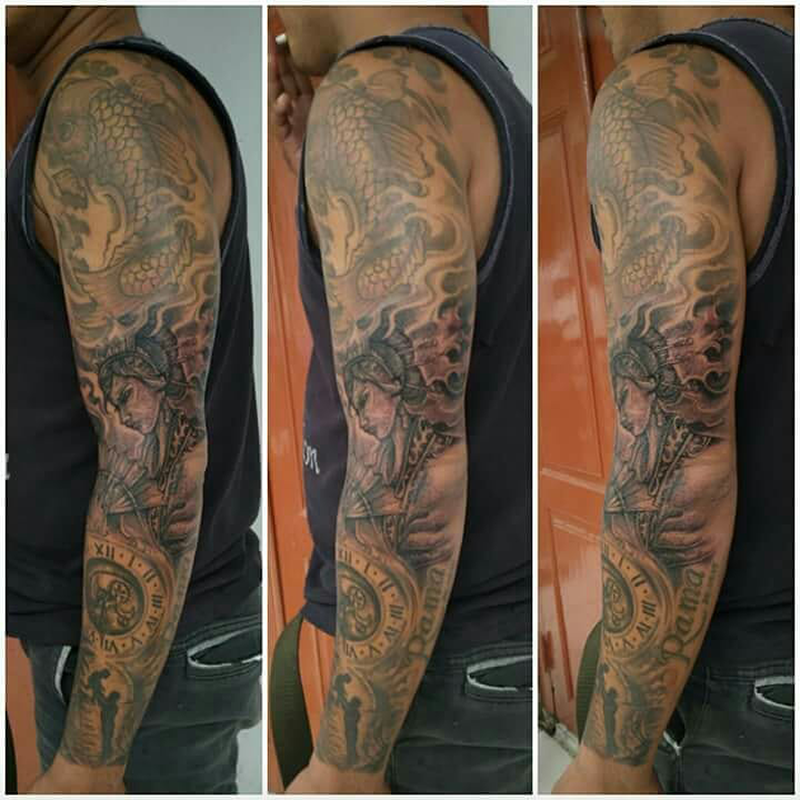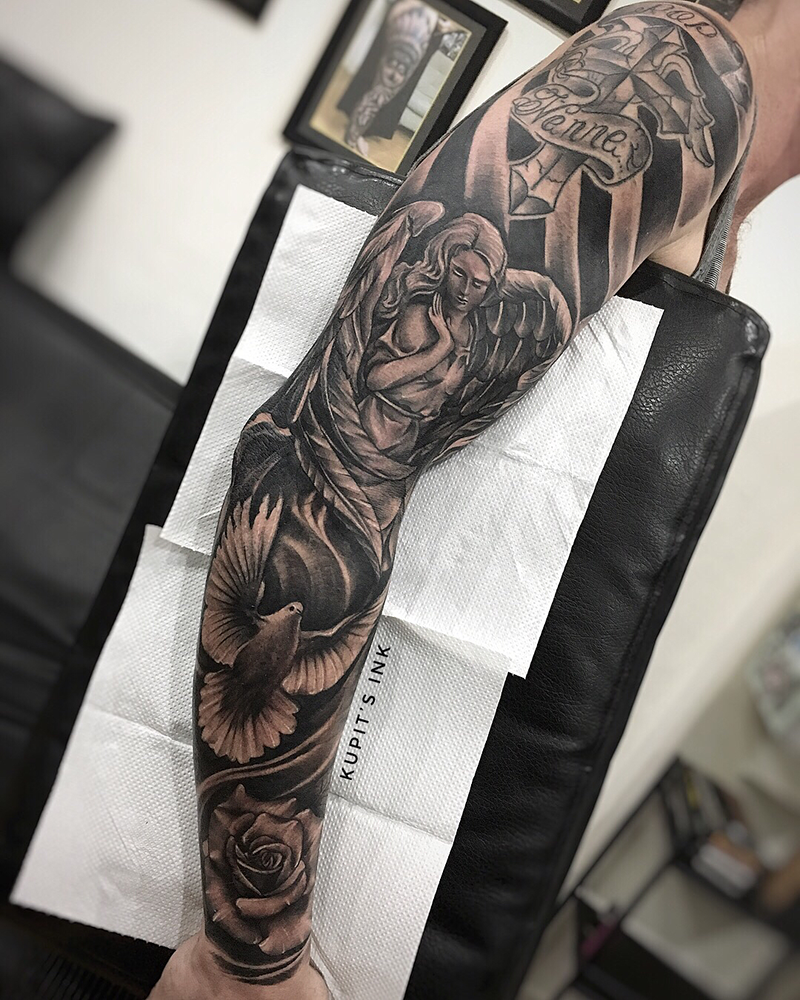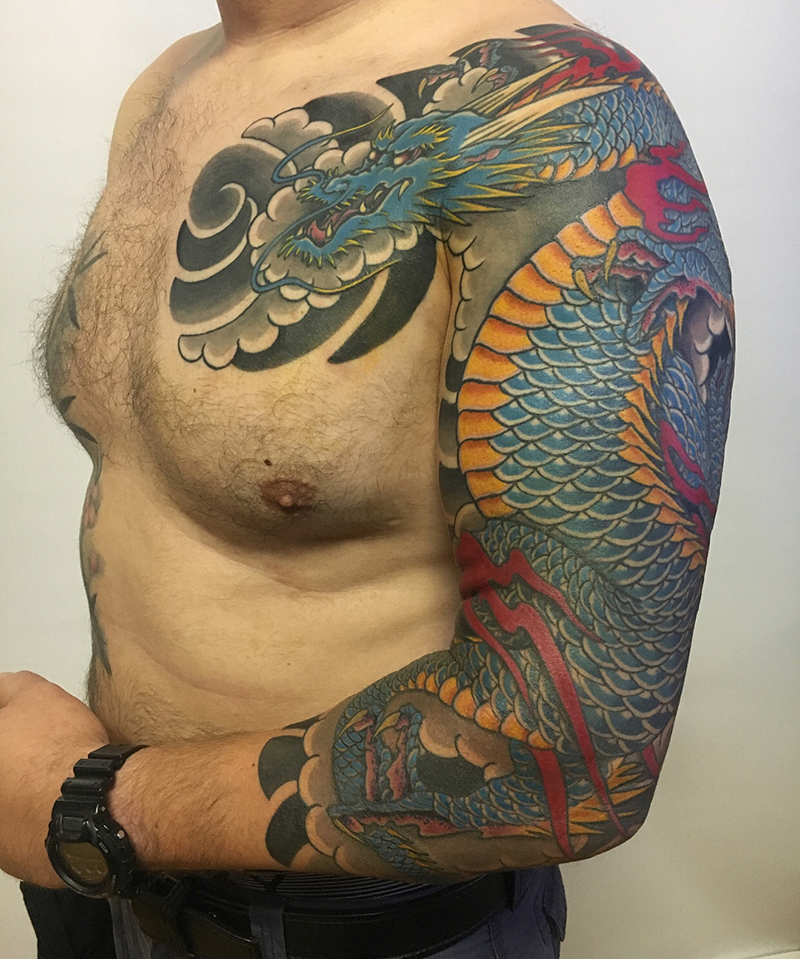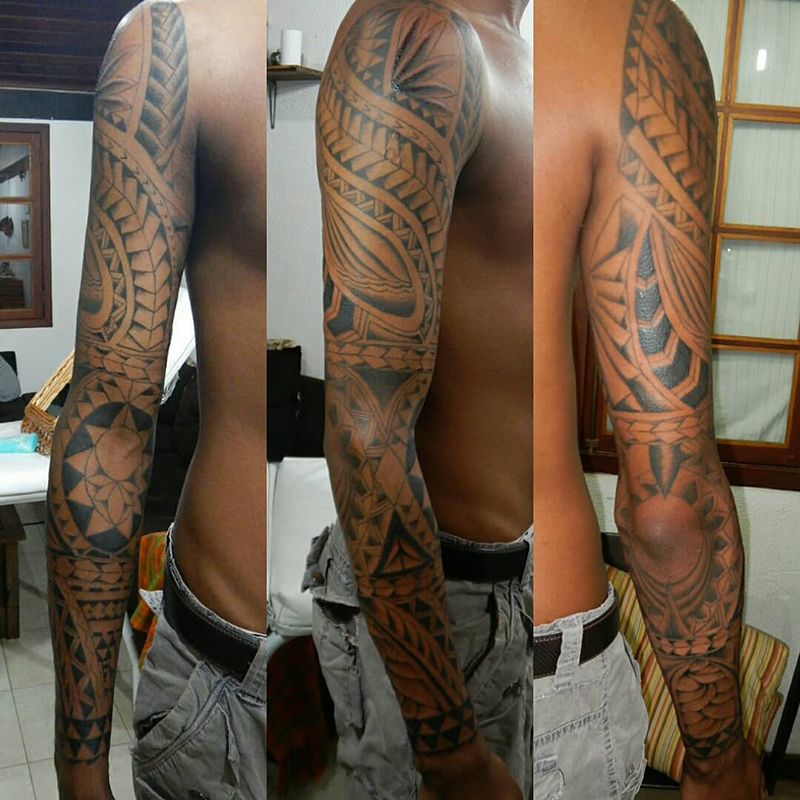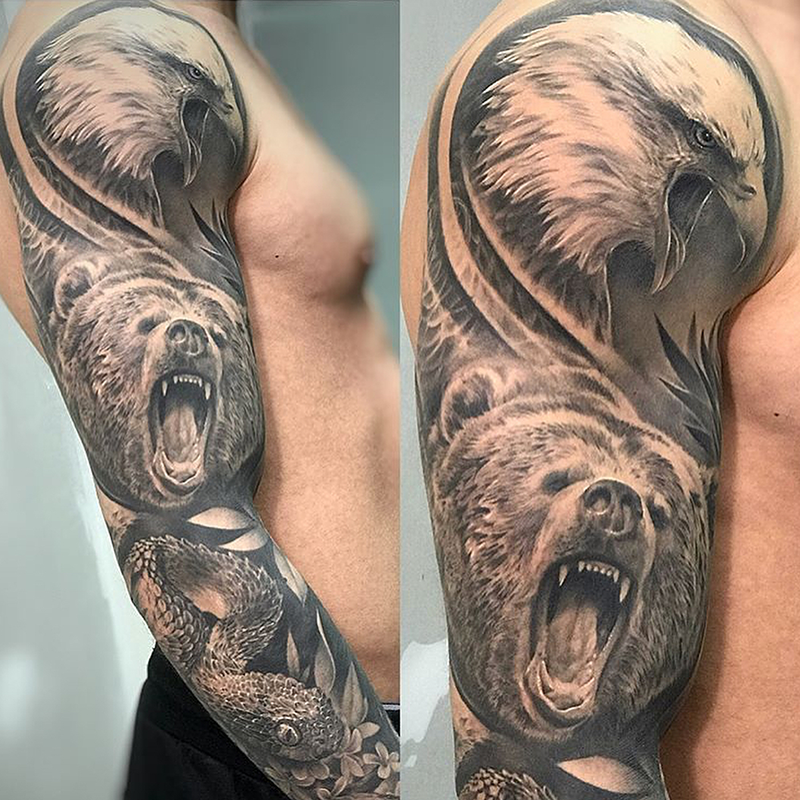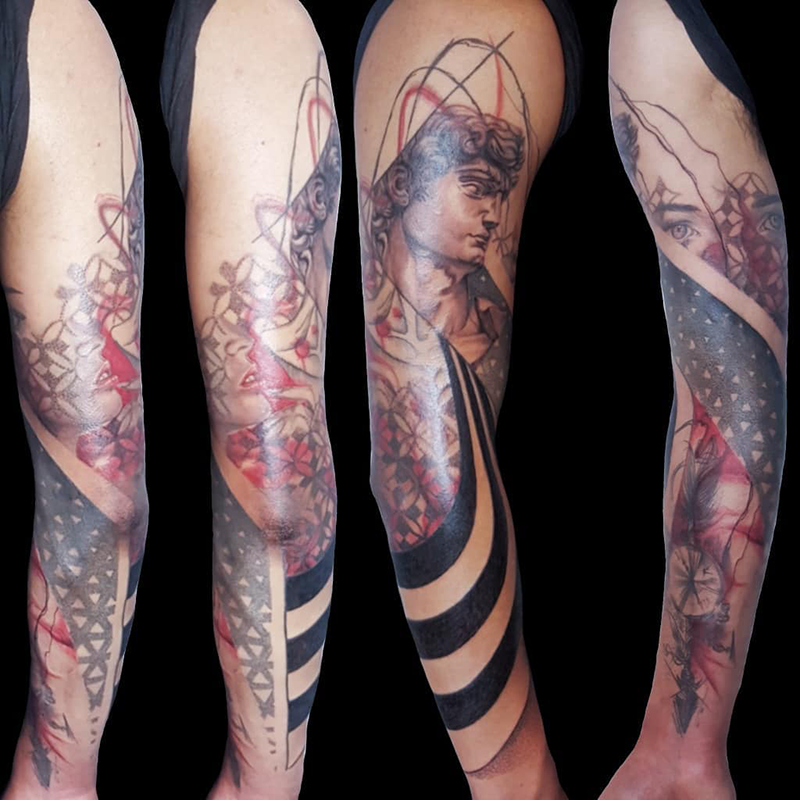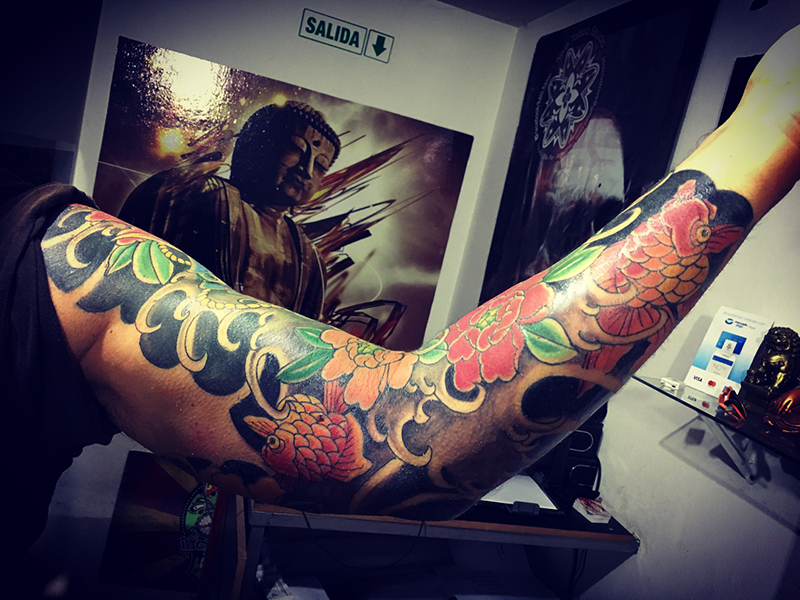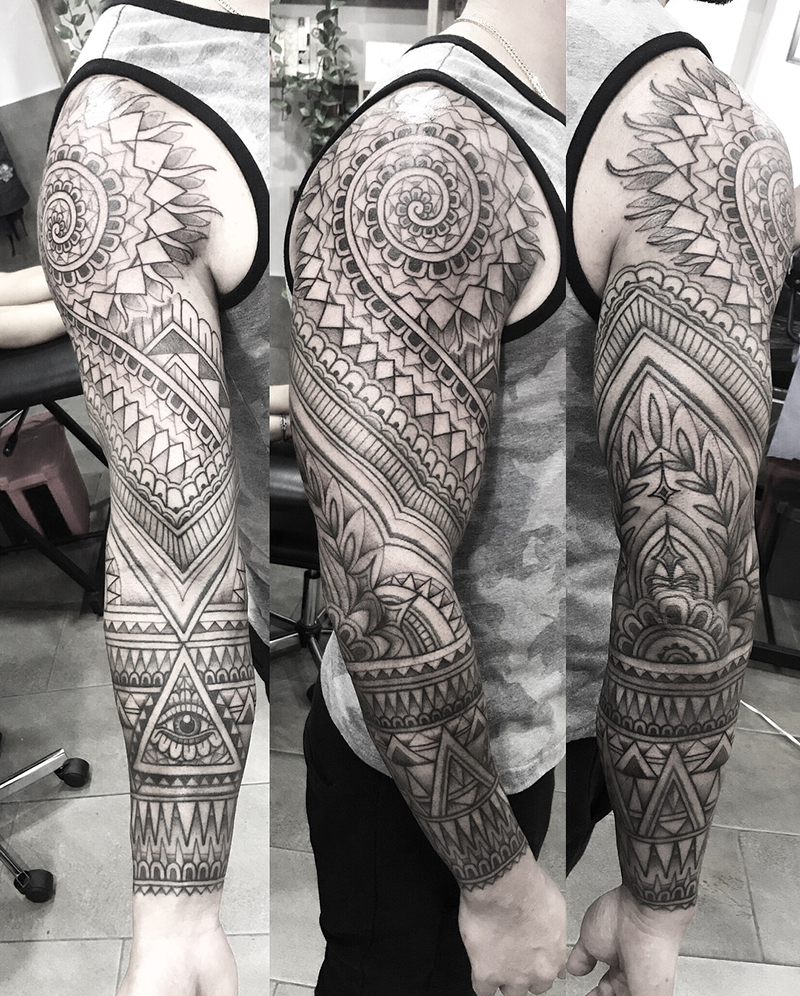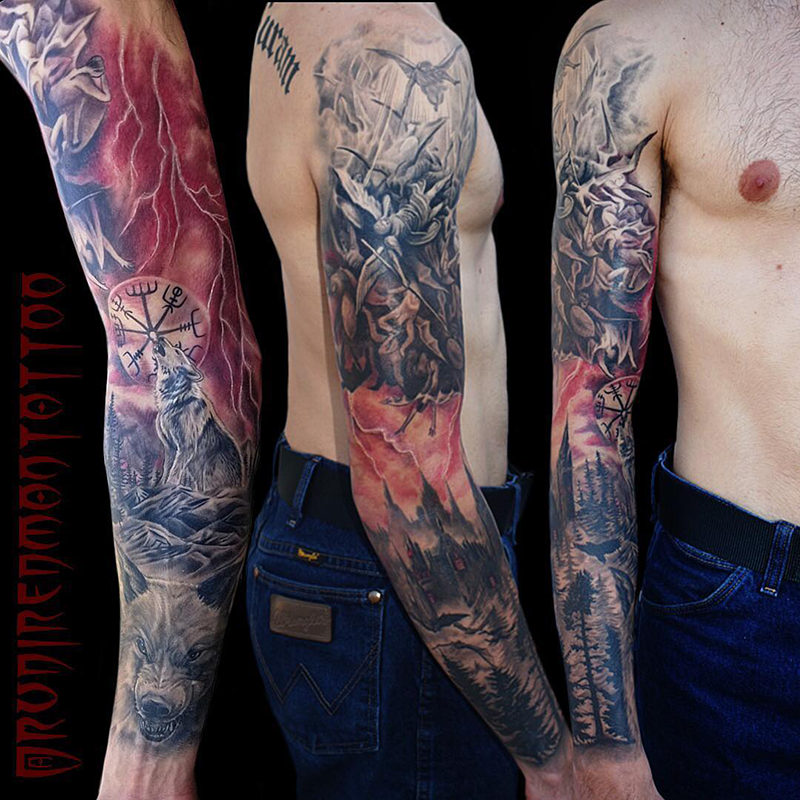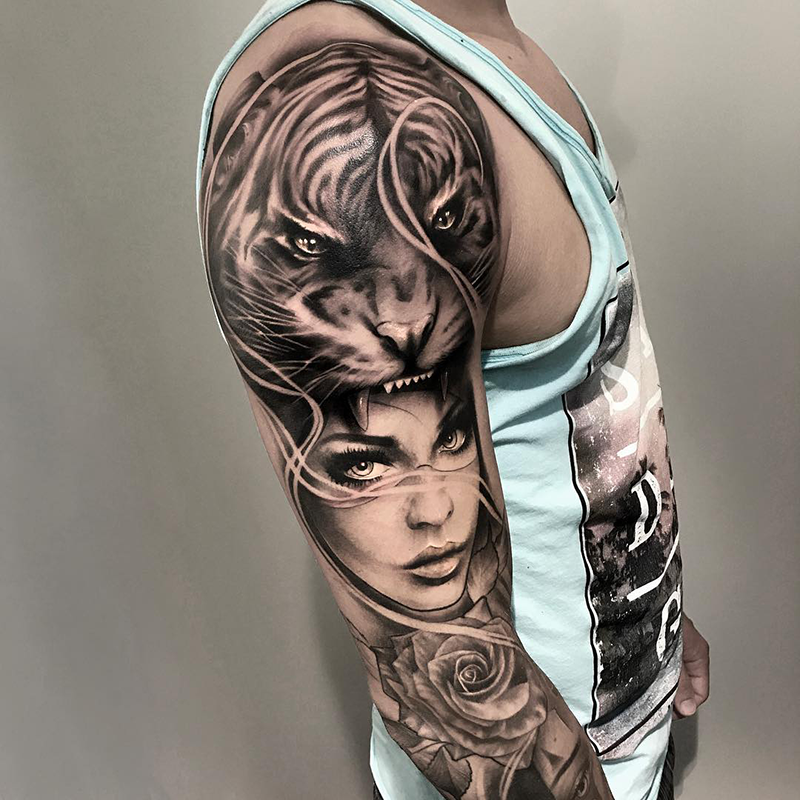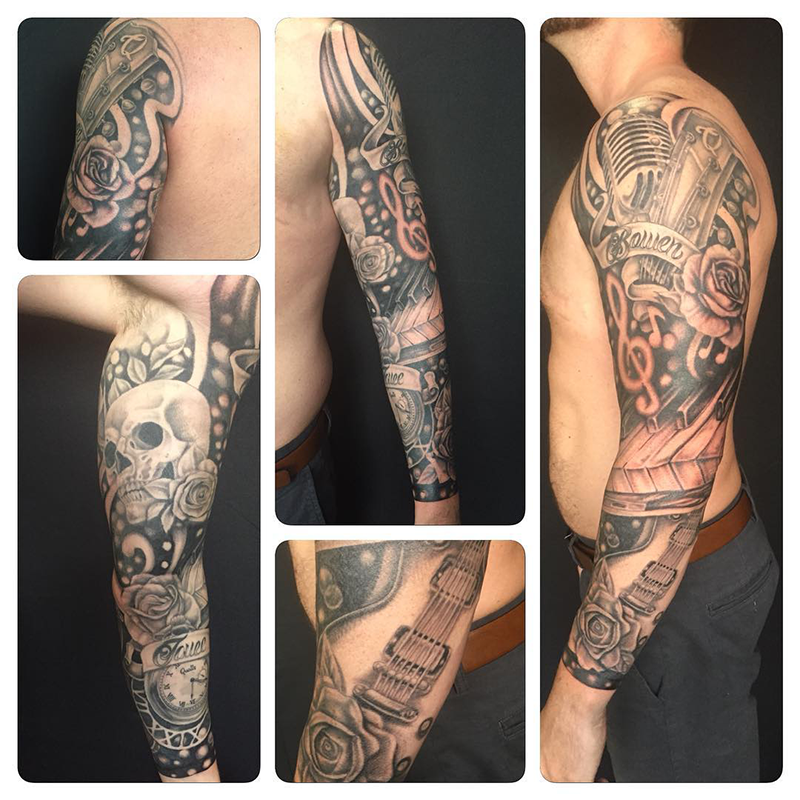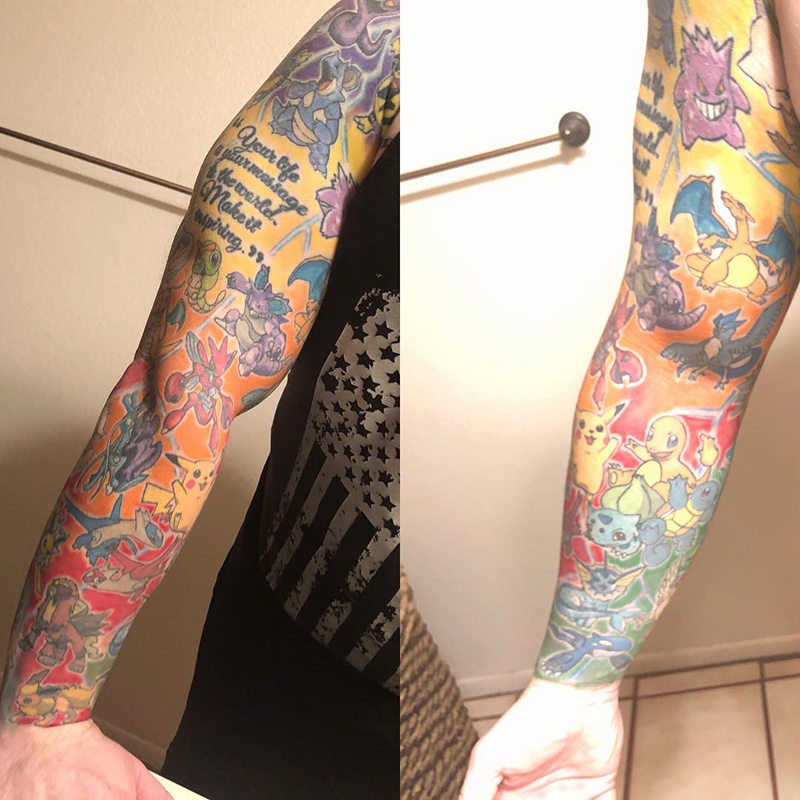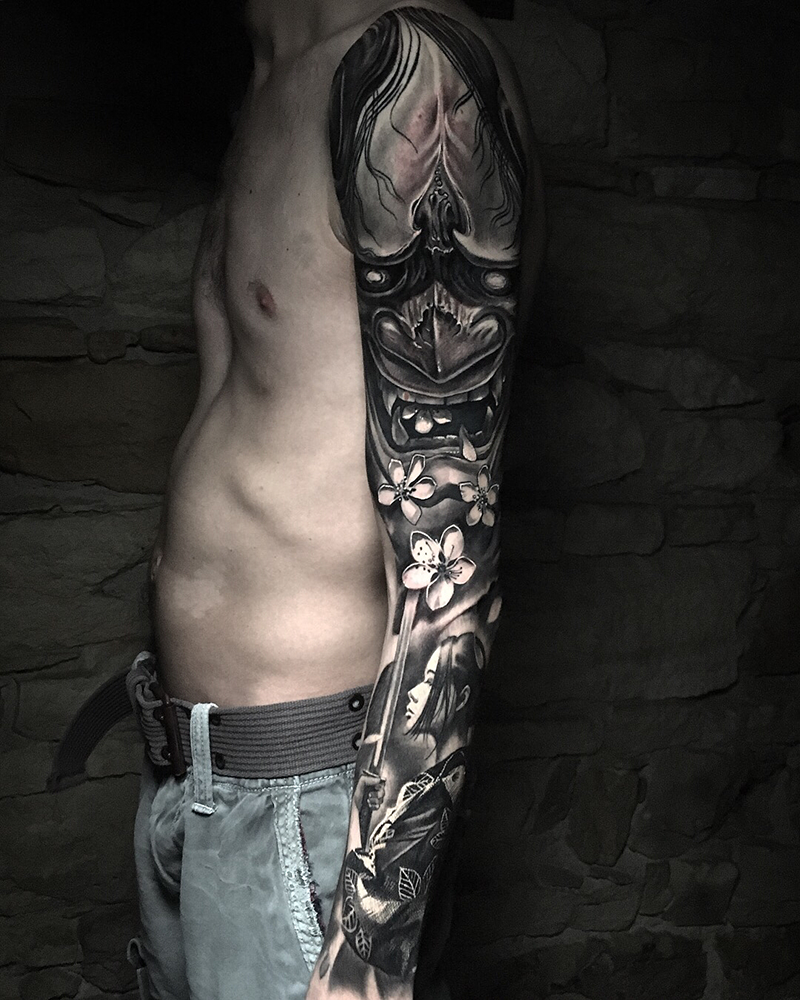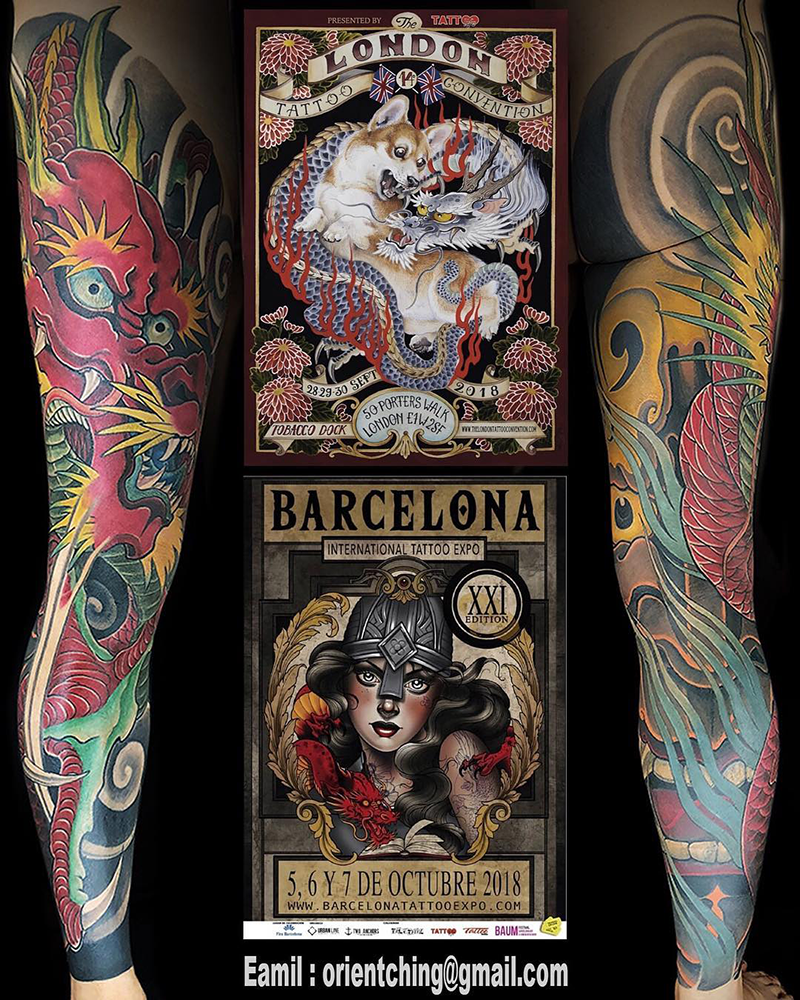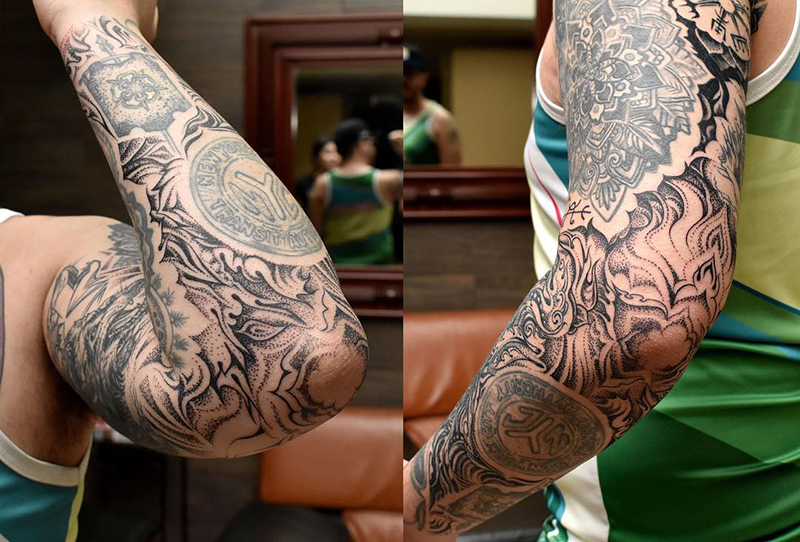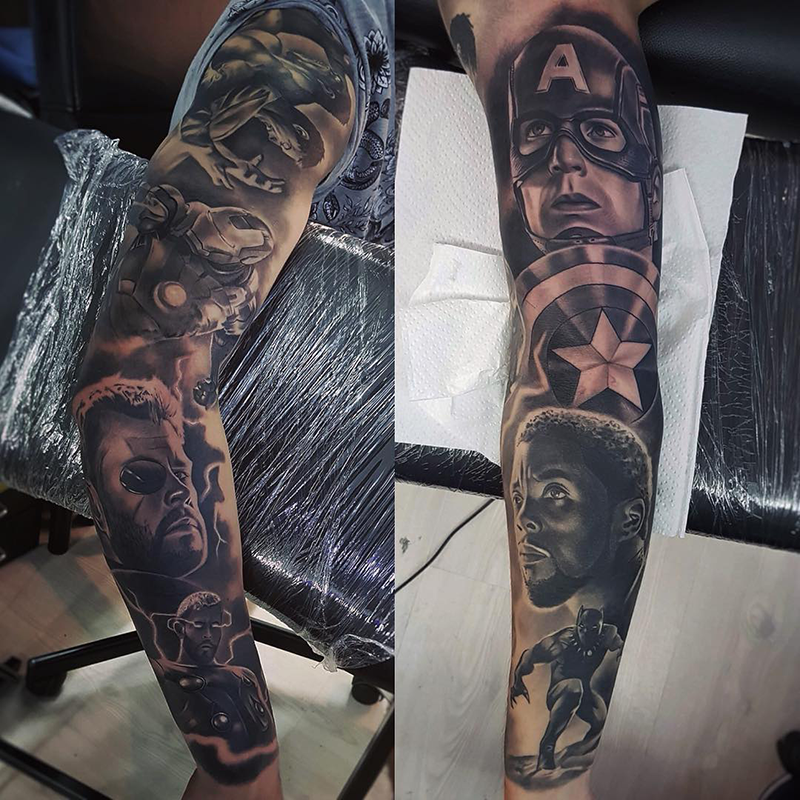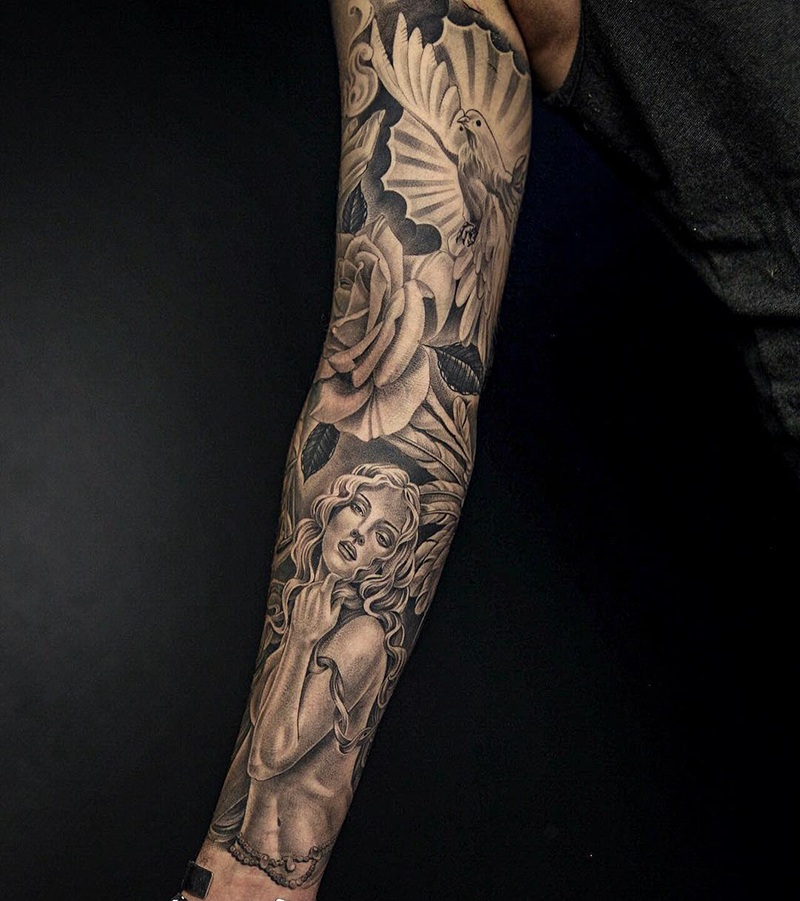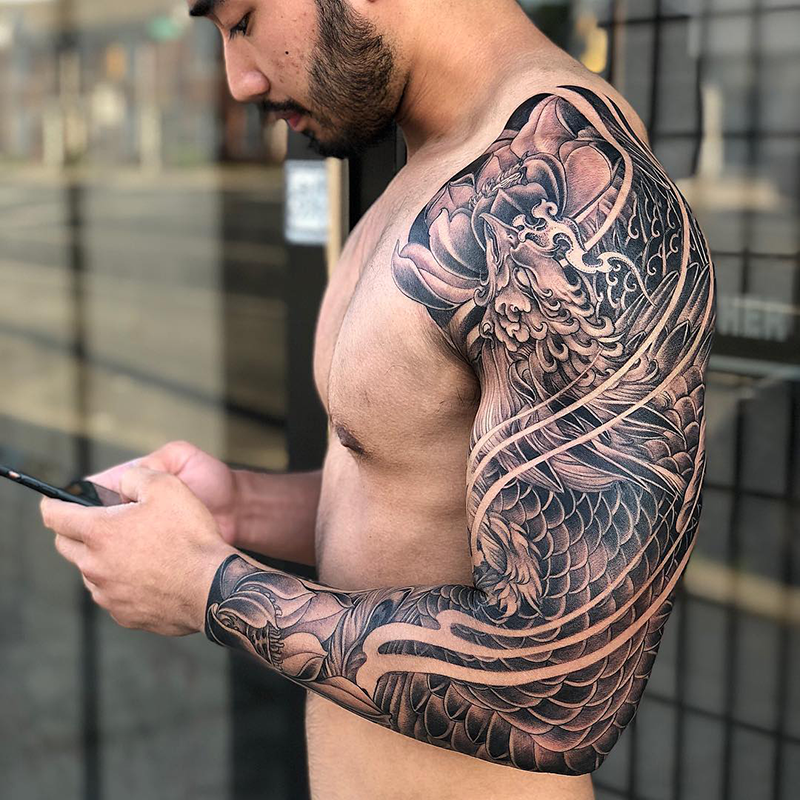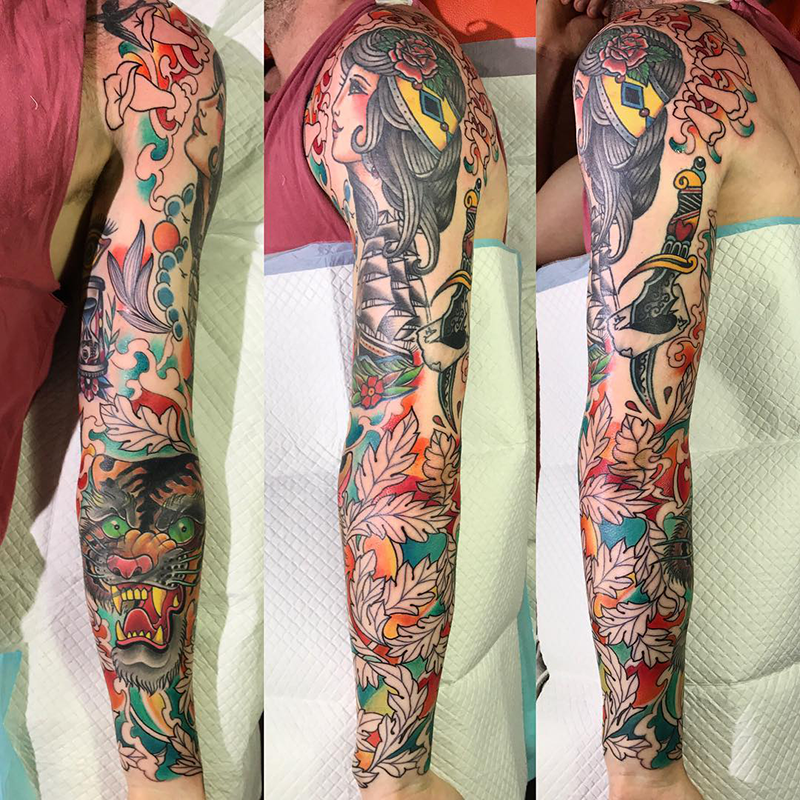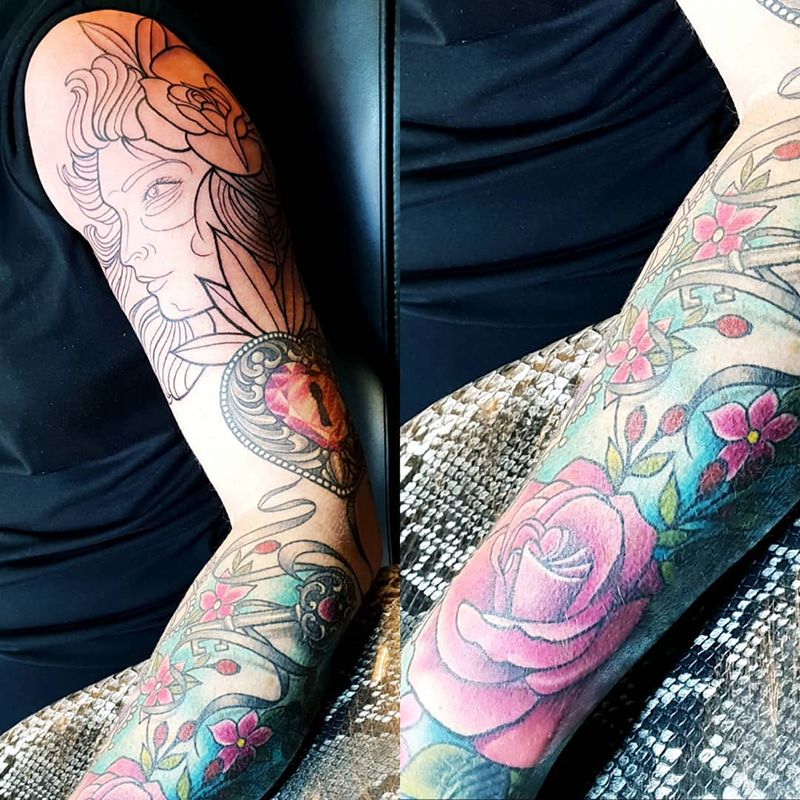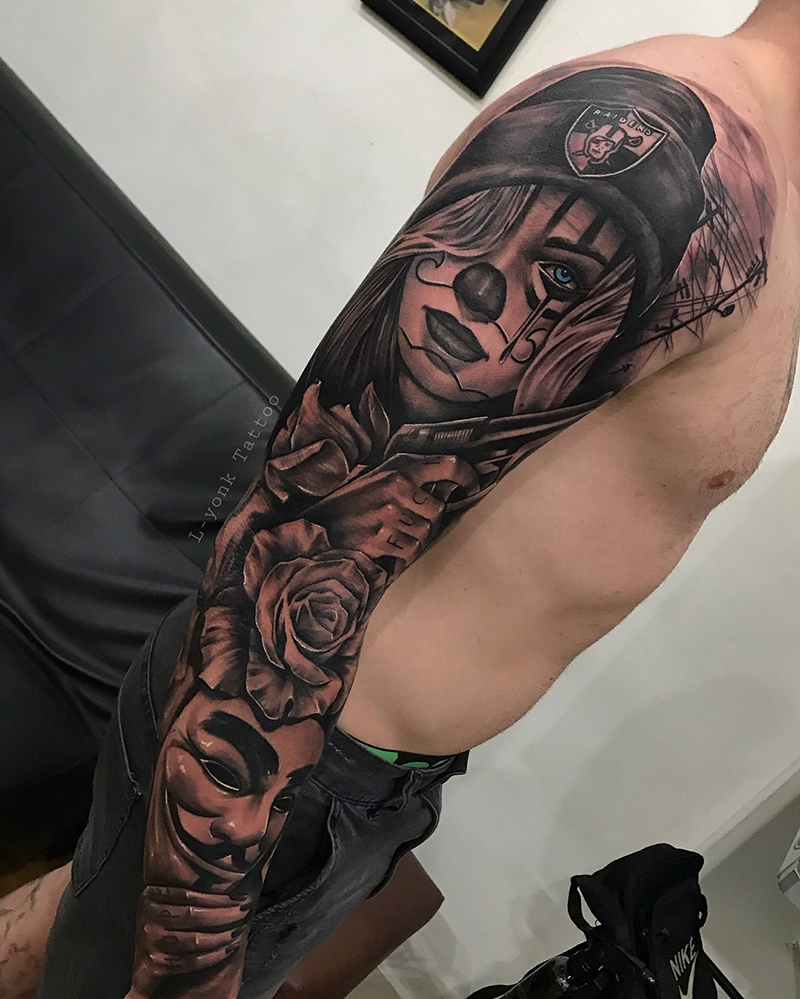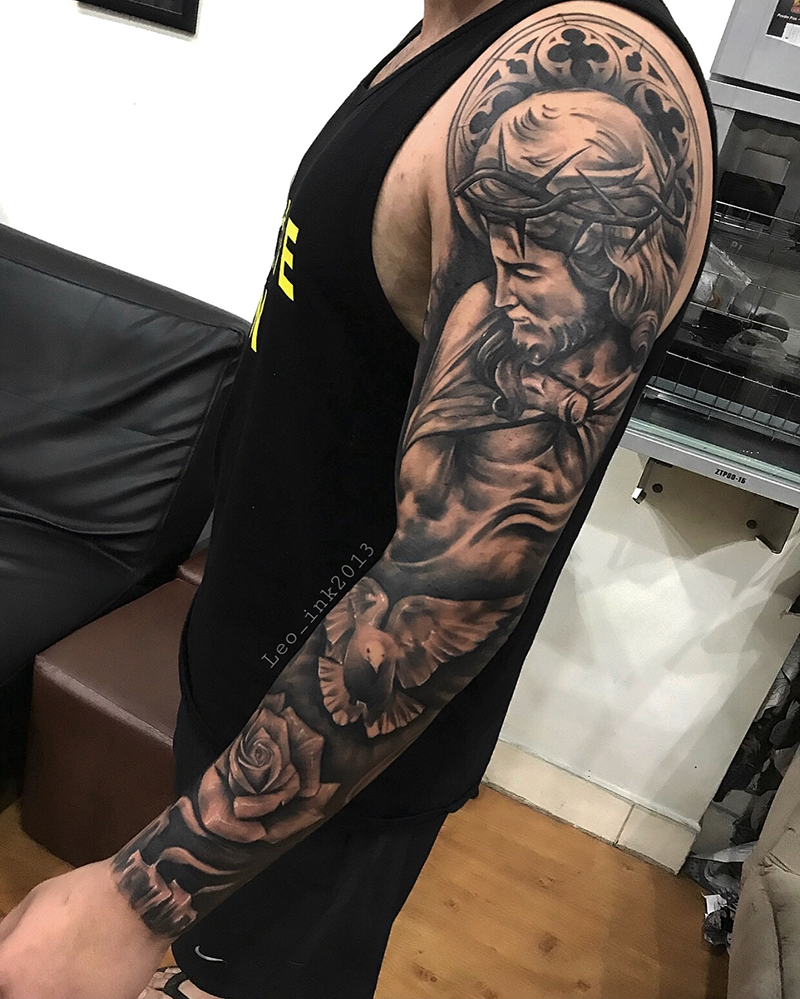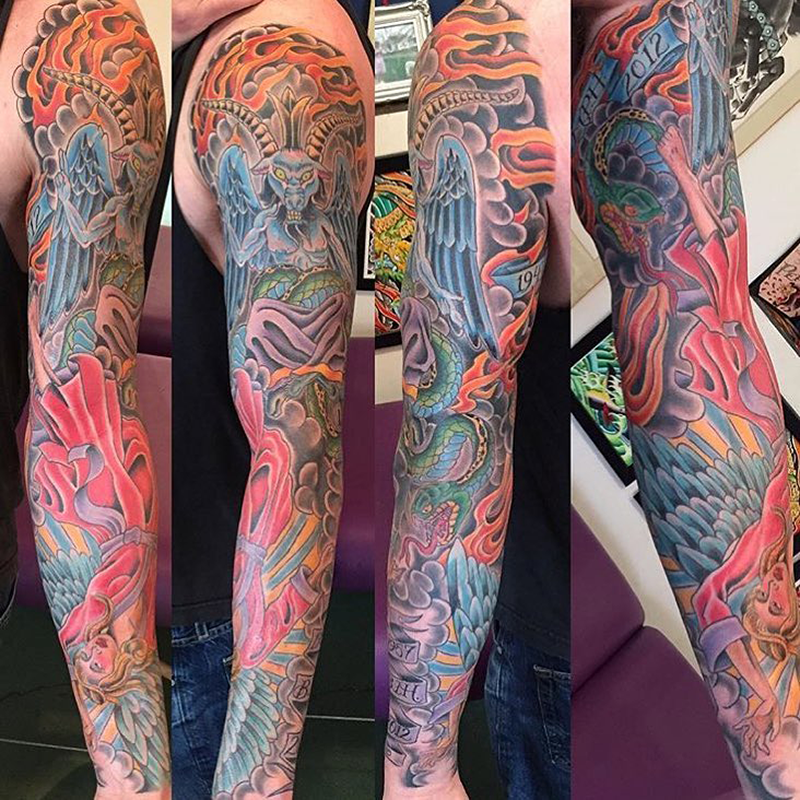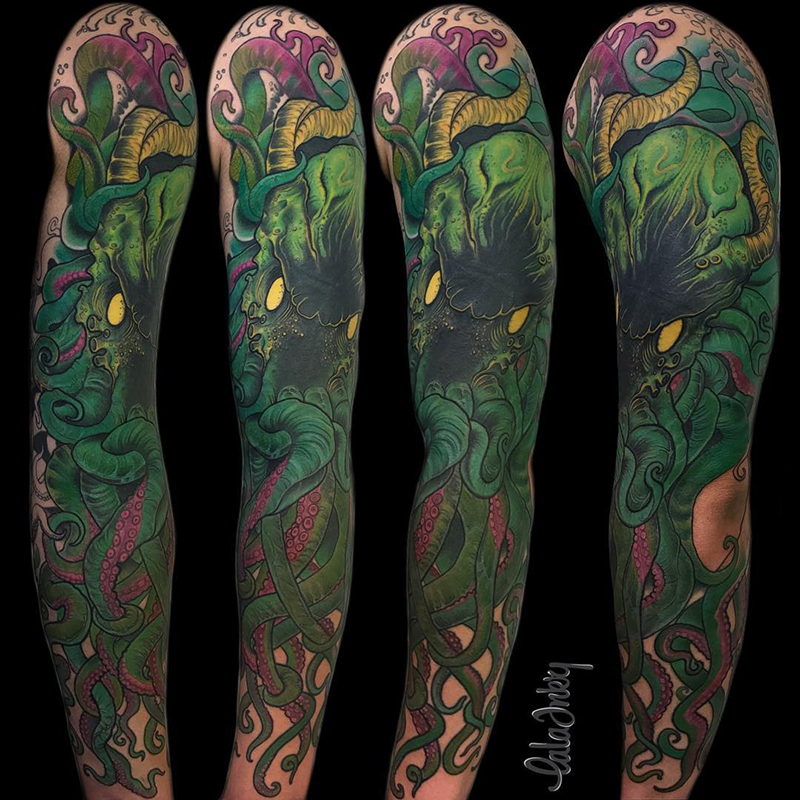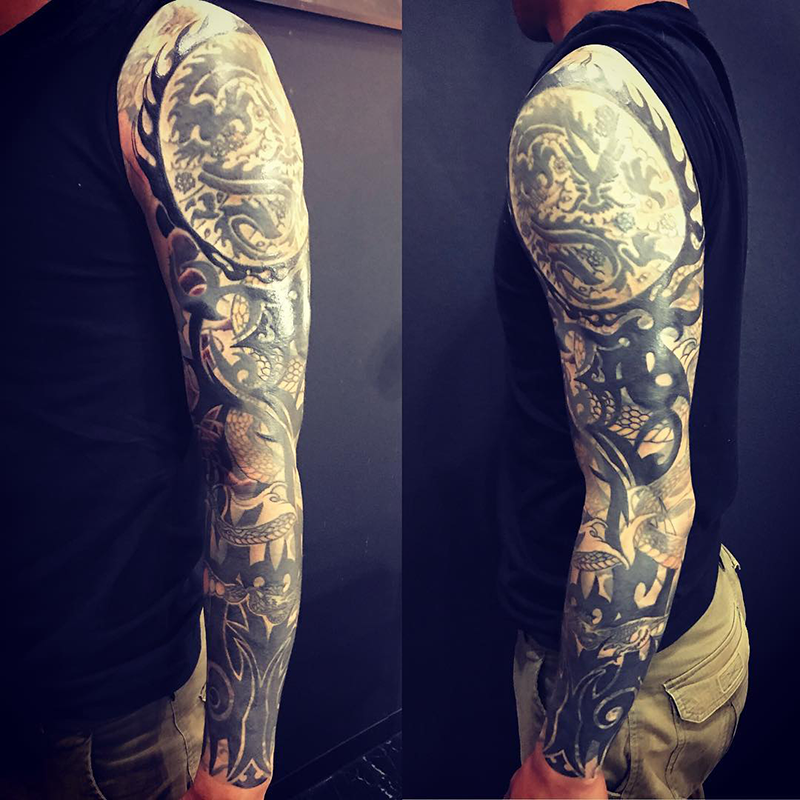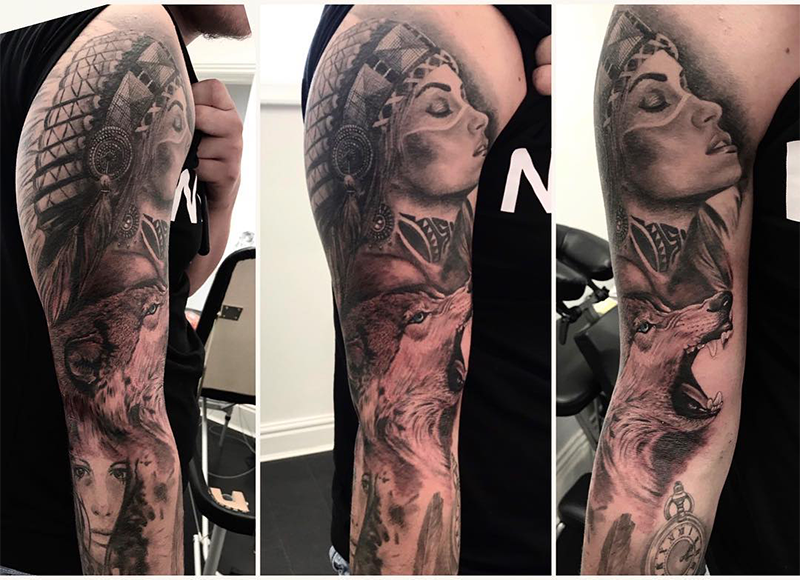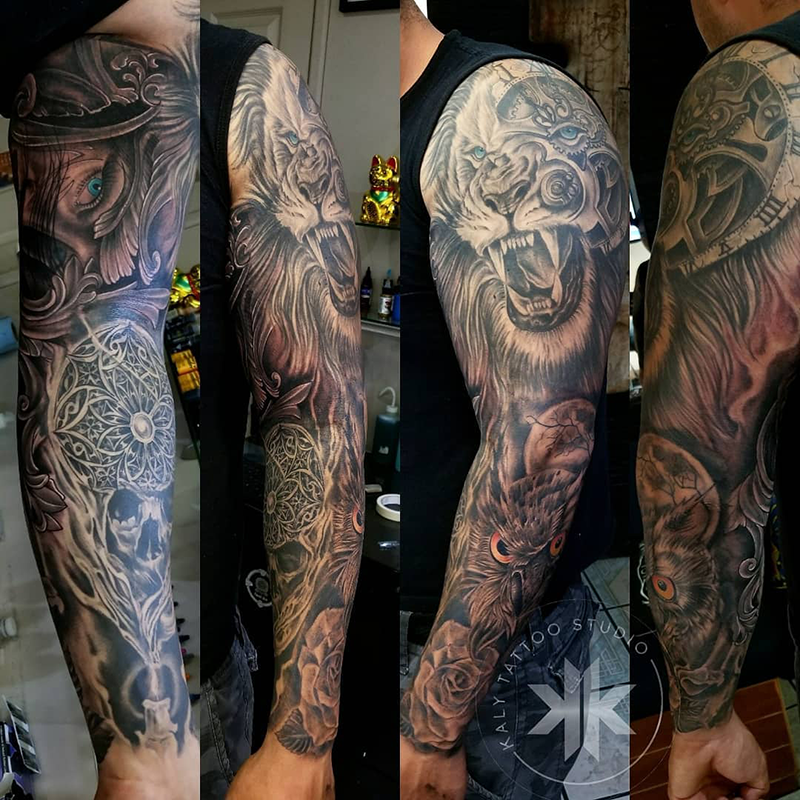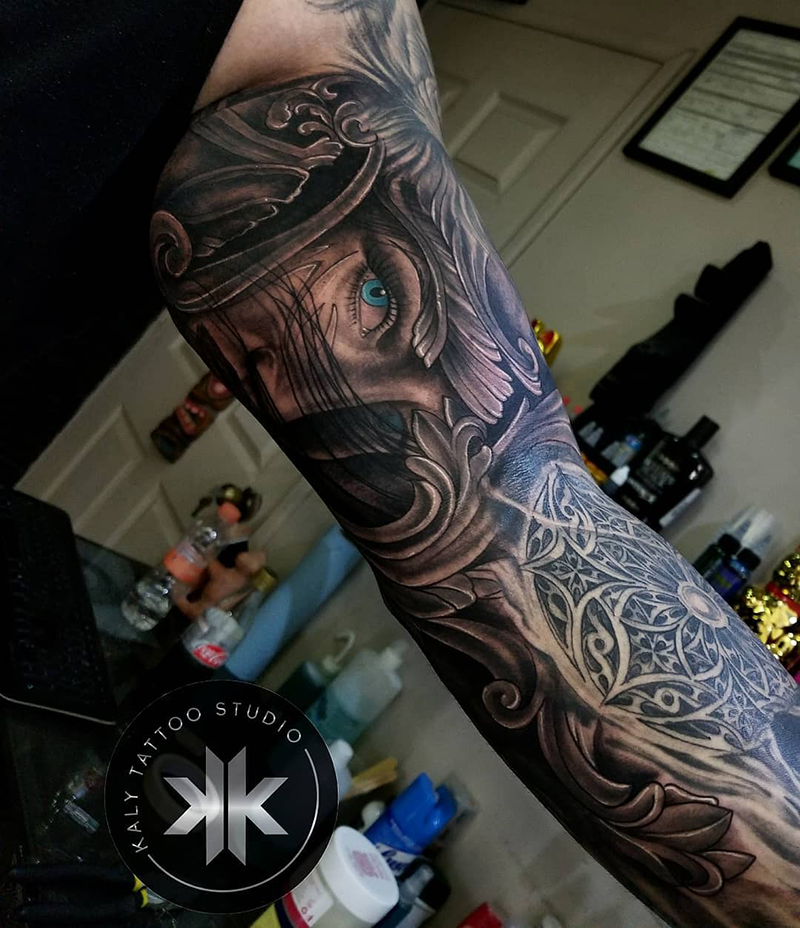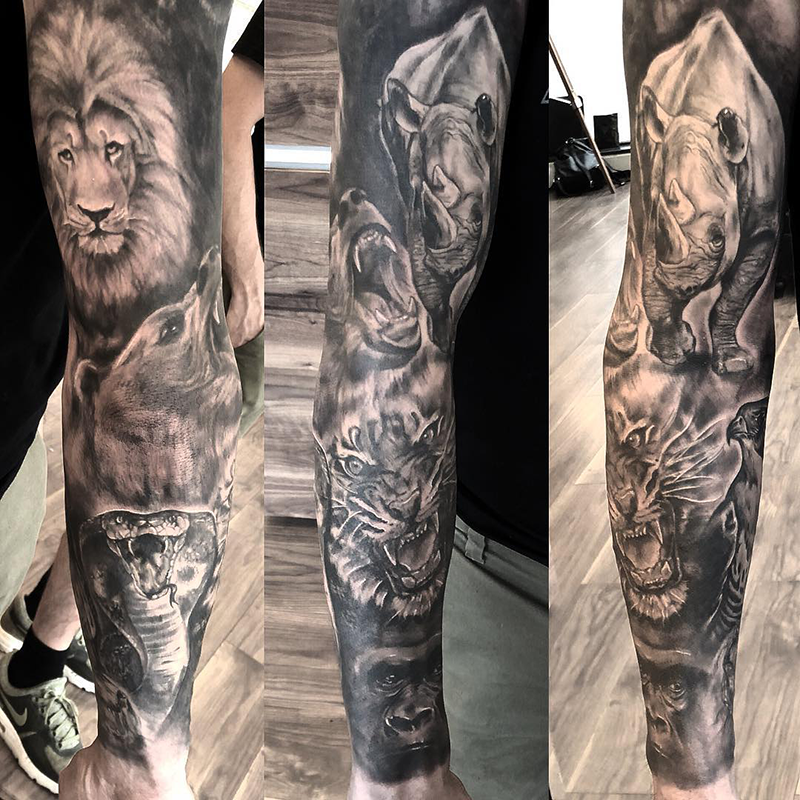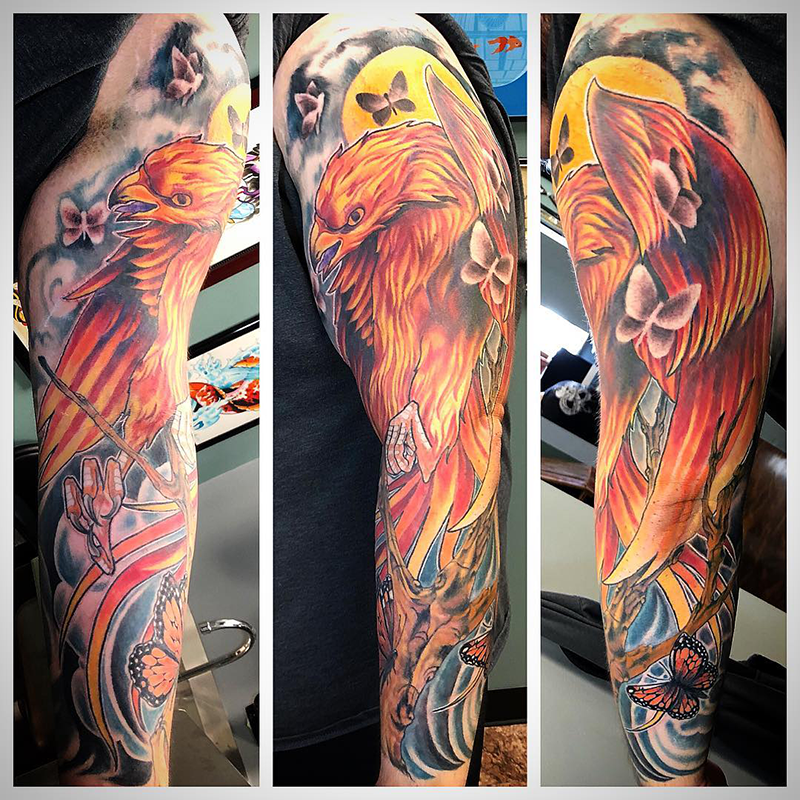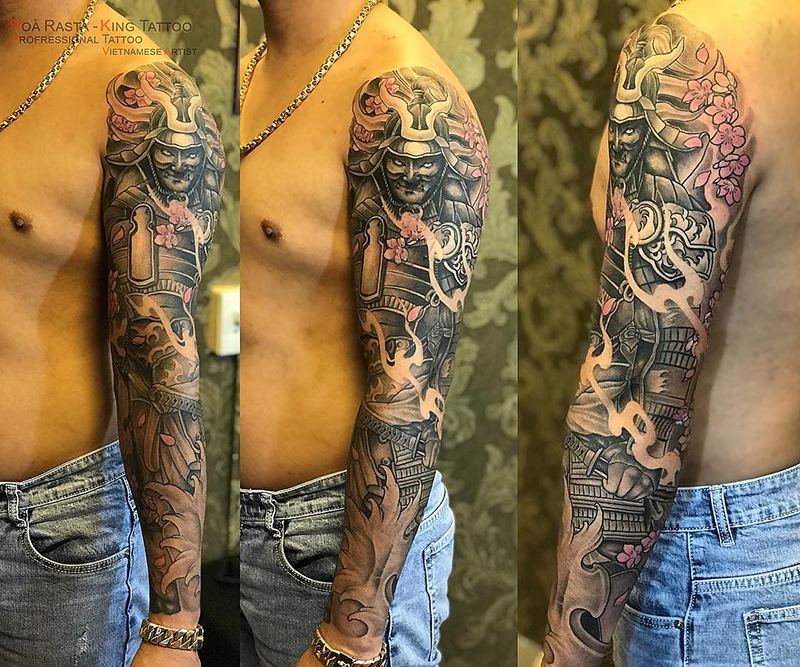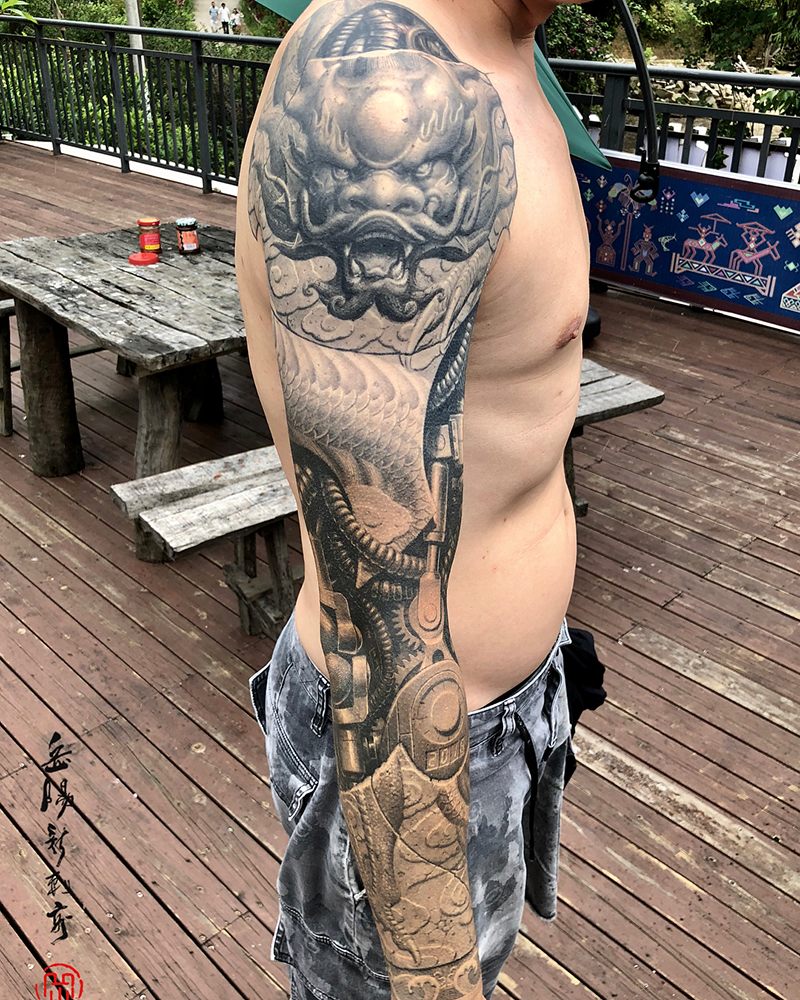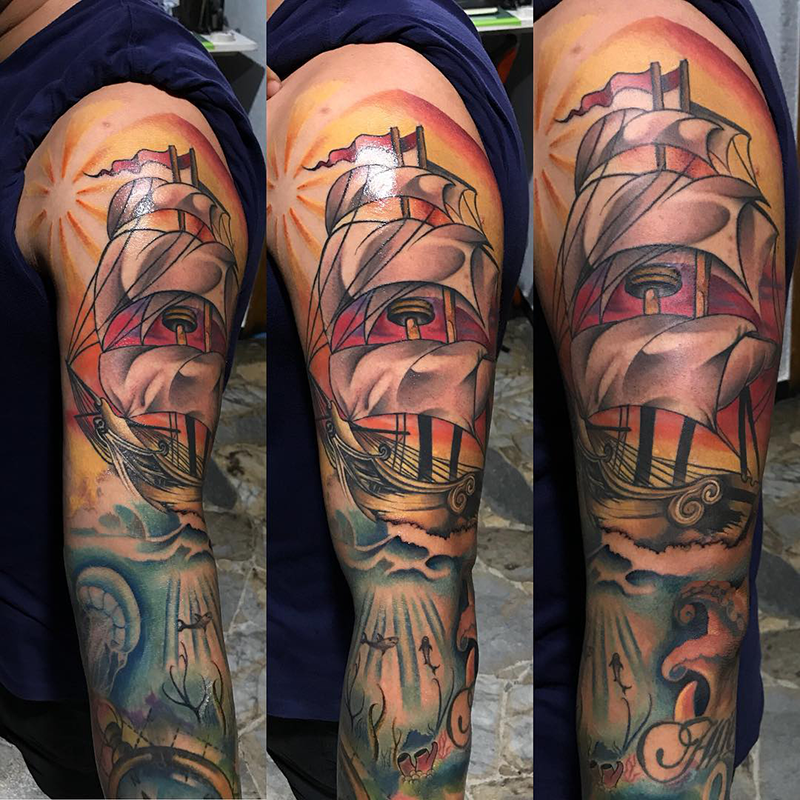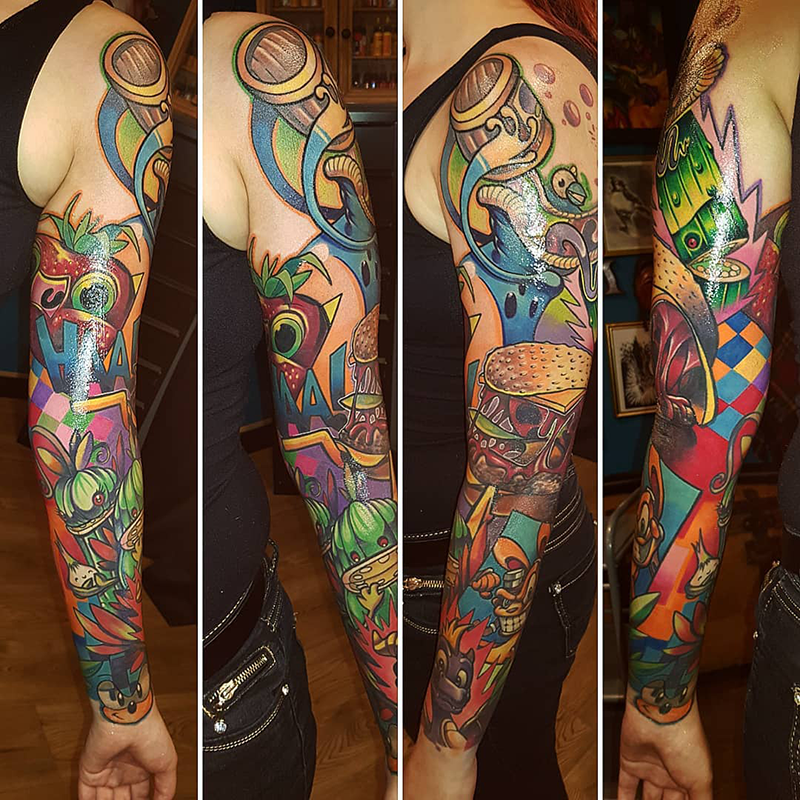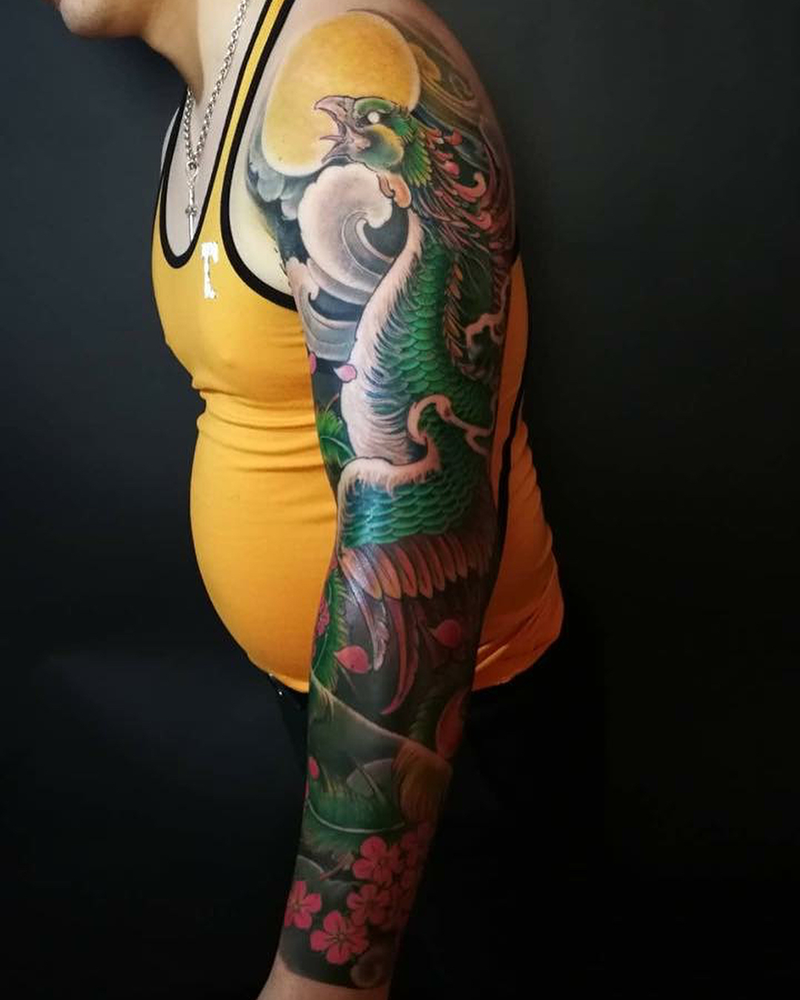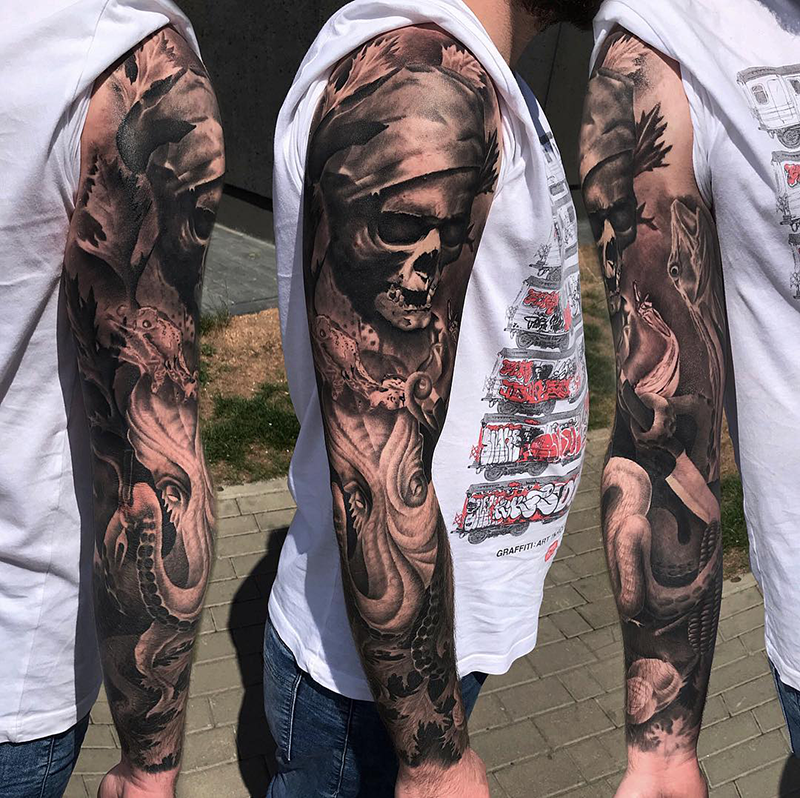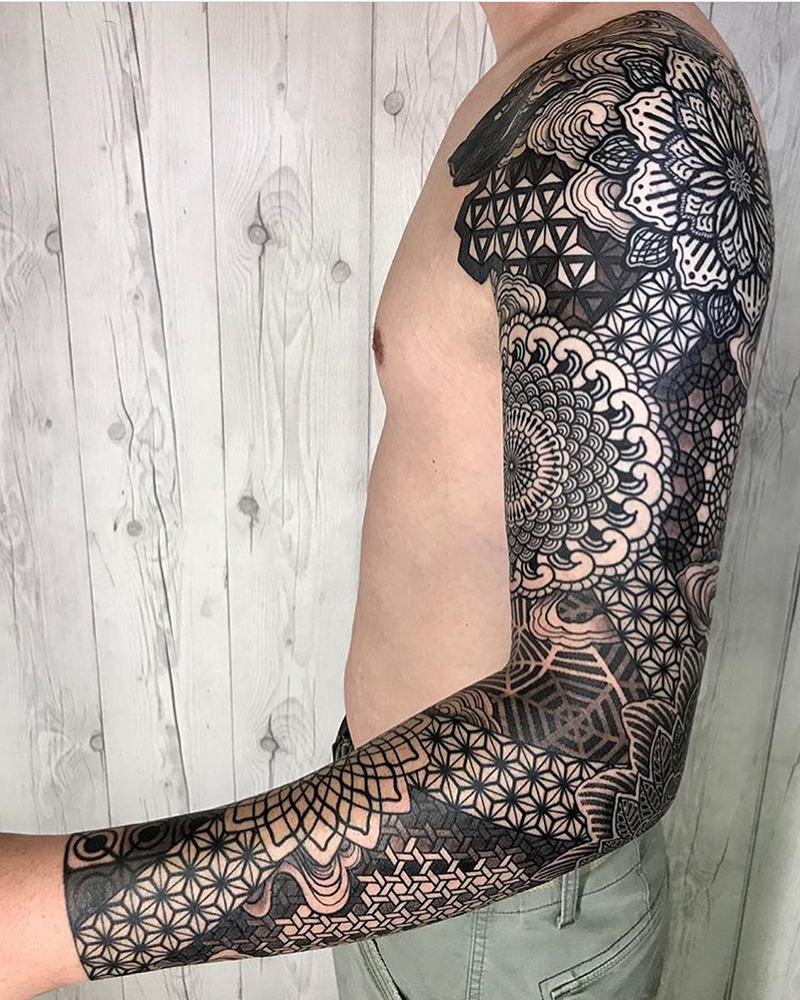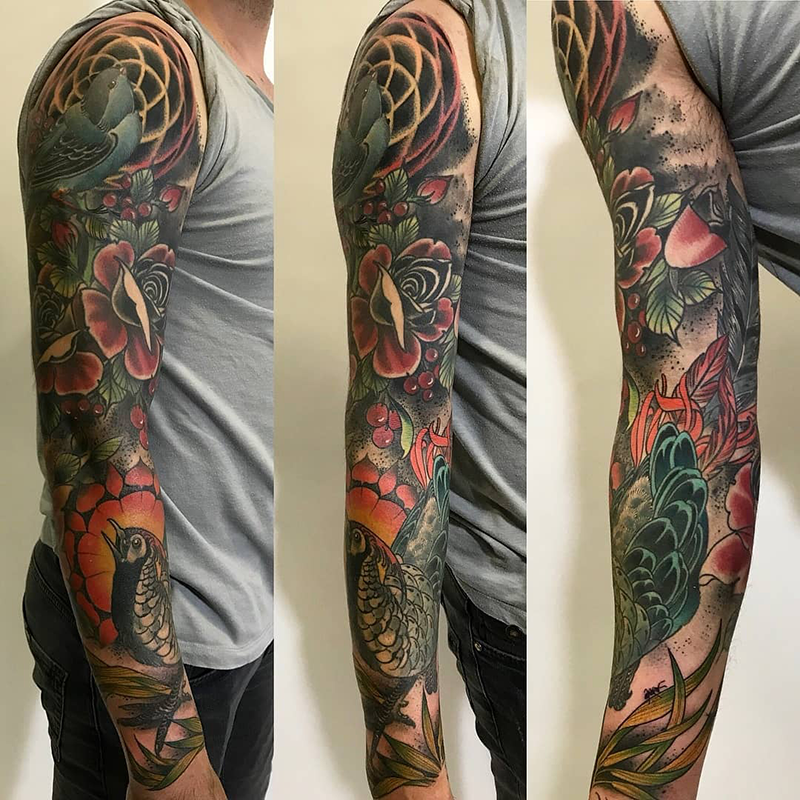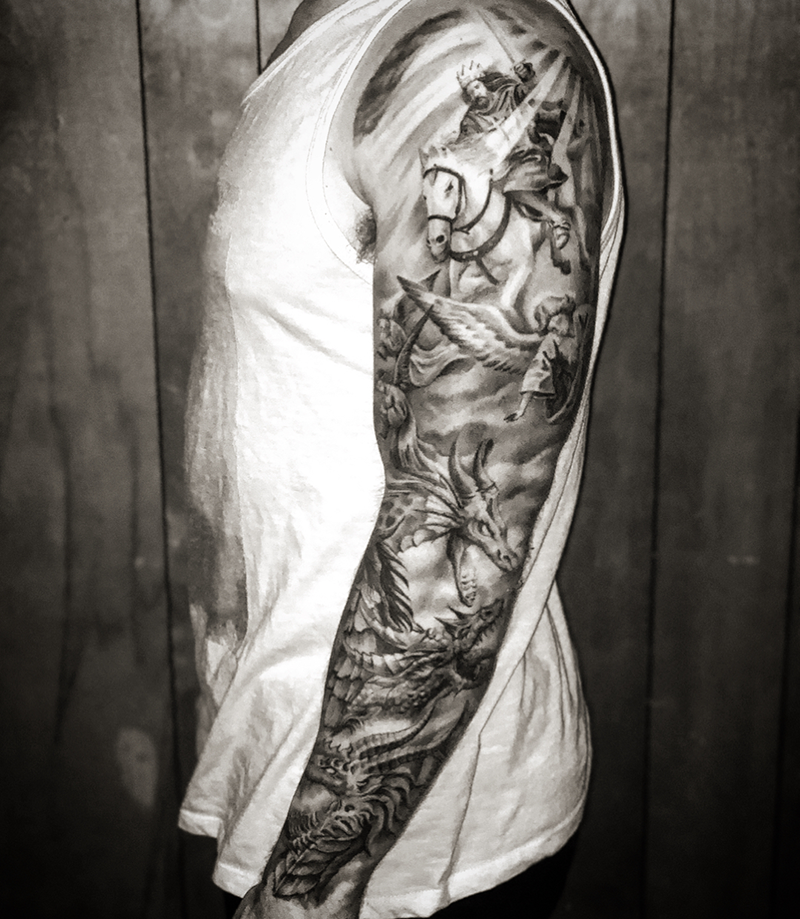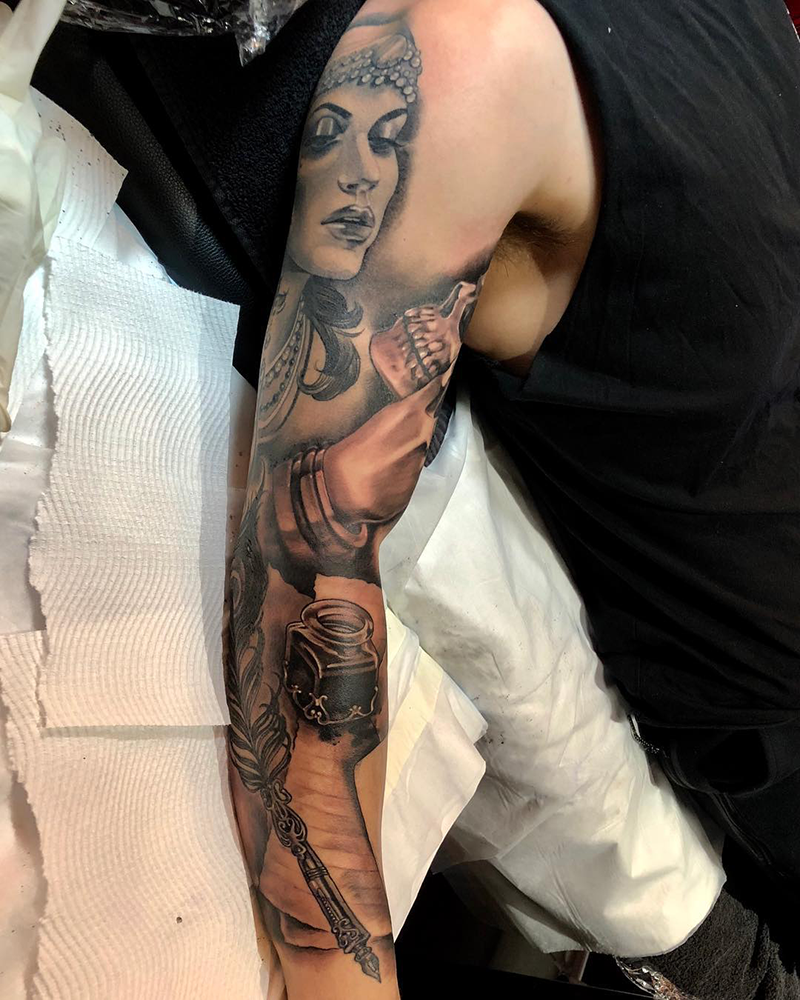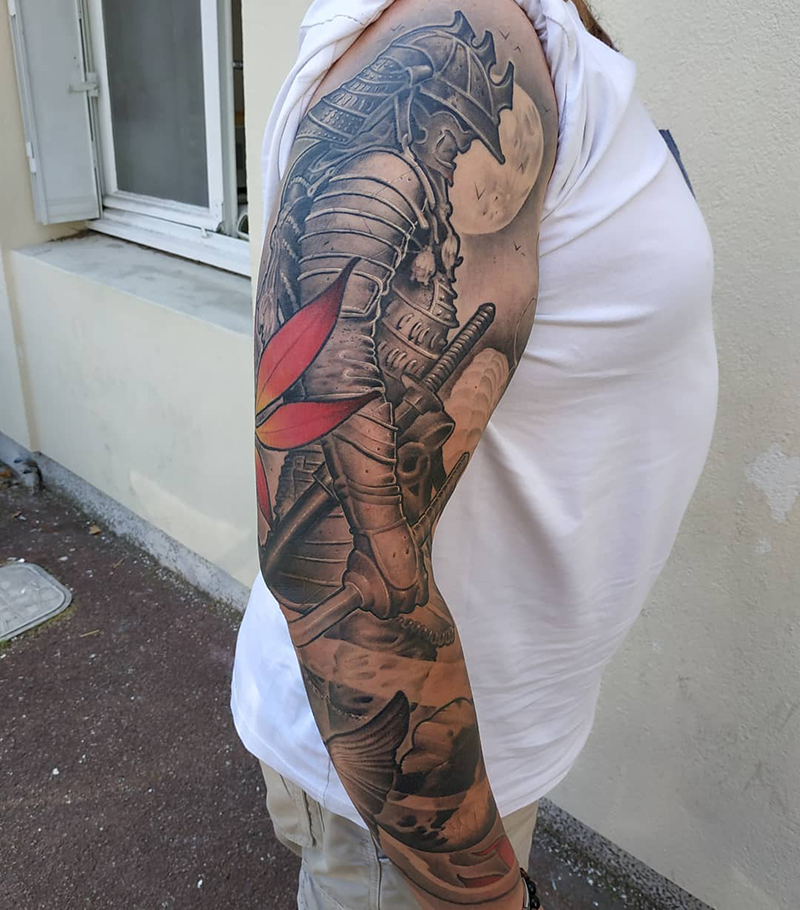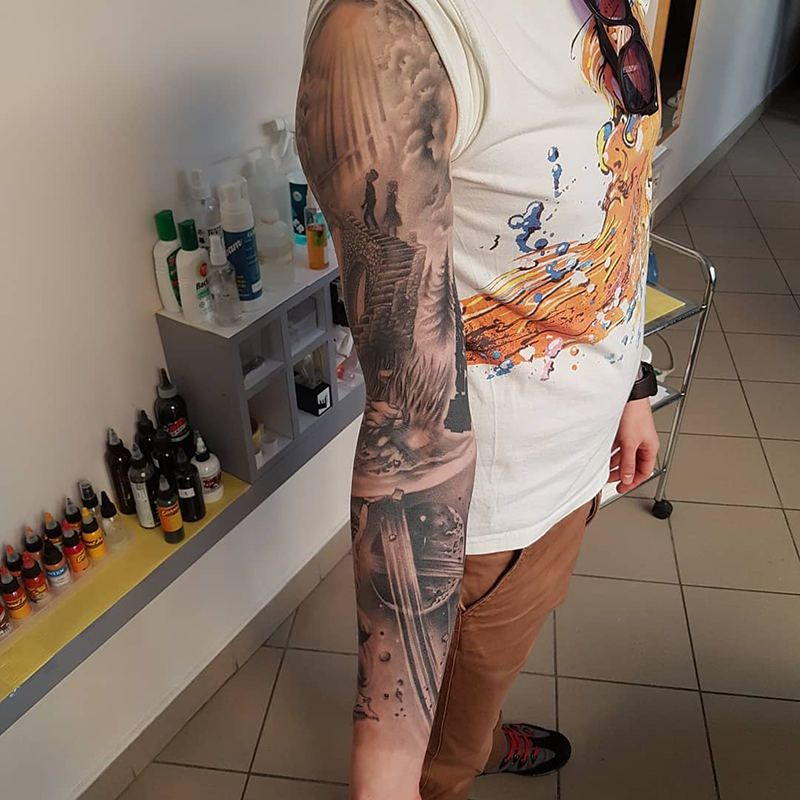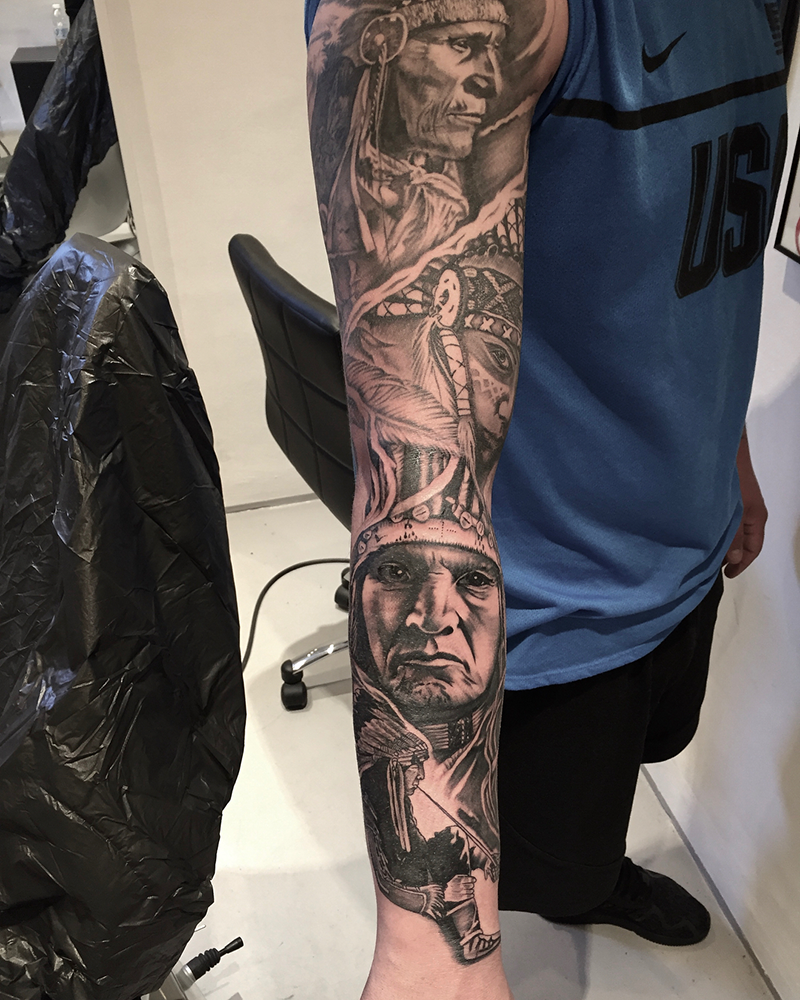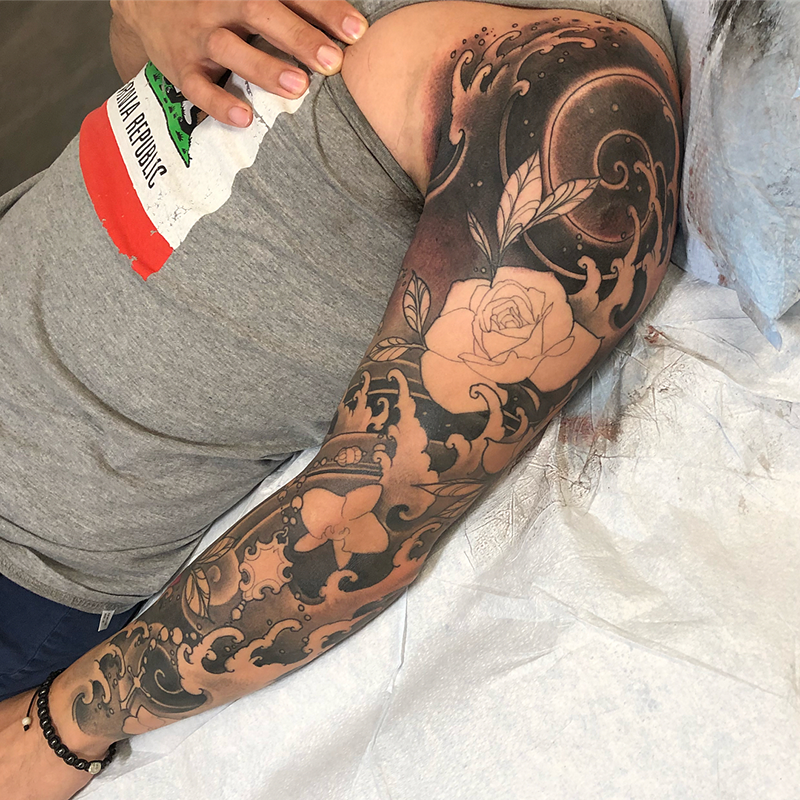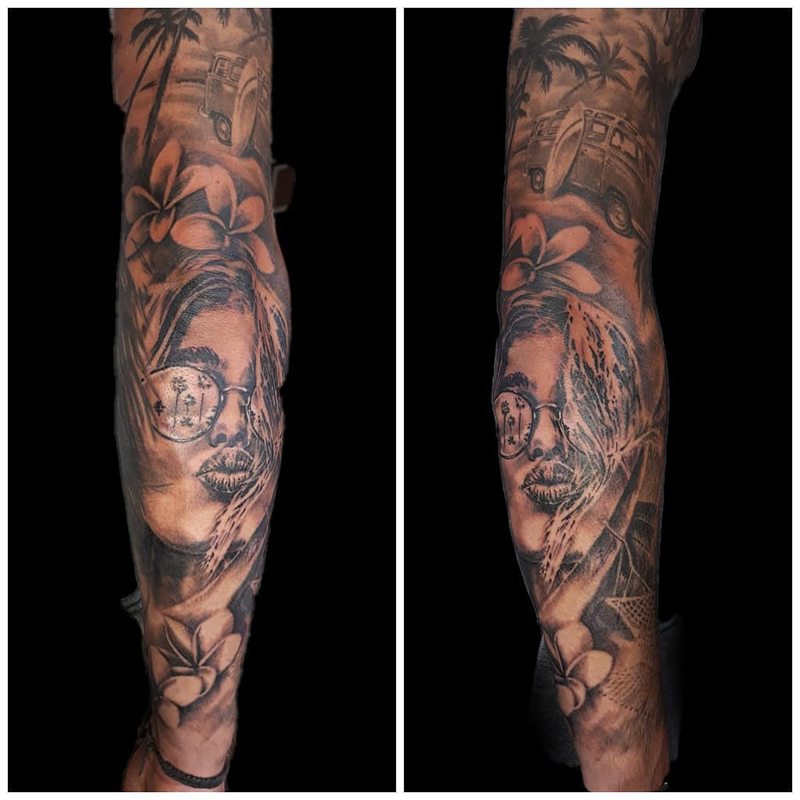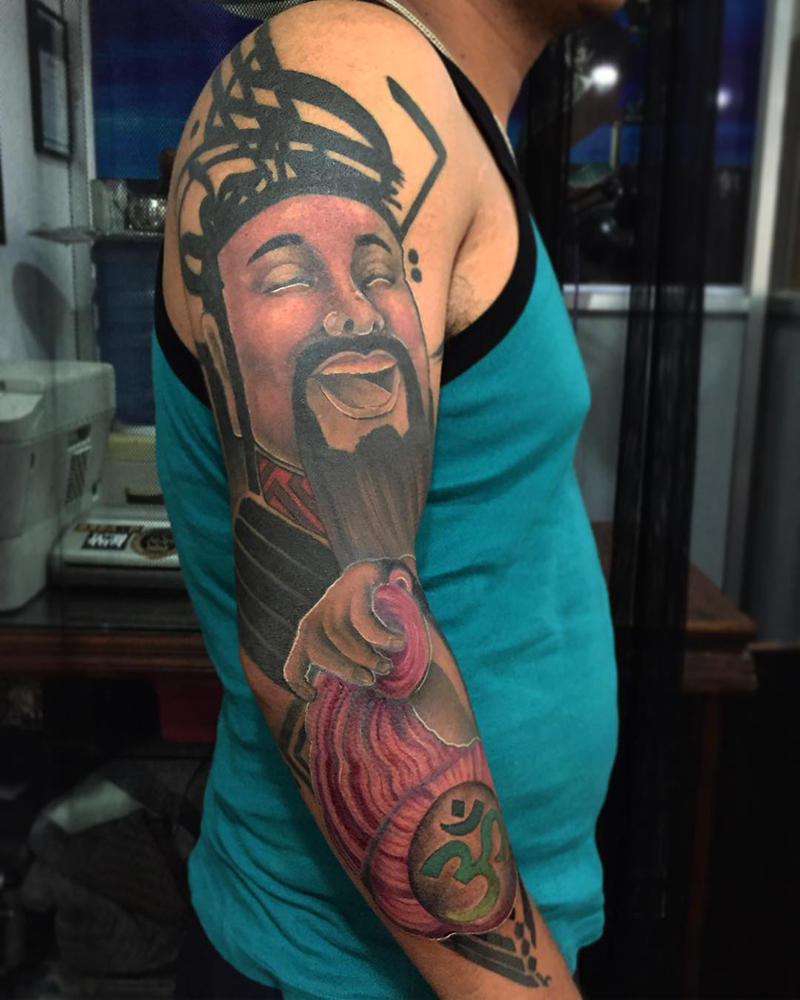 Half Sleeve Tattoo Ideas & Inspiration
Half sleeve tattoos are applied from shoulder to elbow or from elbow to wrist. Again, they're great for conveying complex stories or ideas but are concealable. They are generally cheaper and less time intensive to apply than full sleeve tattoos. Though much of that depends on the design, fill, color, etc.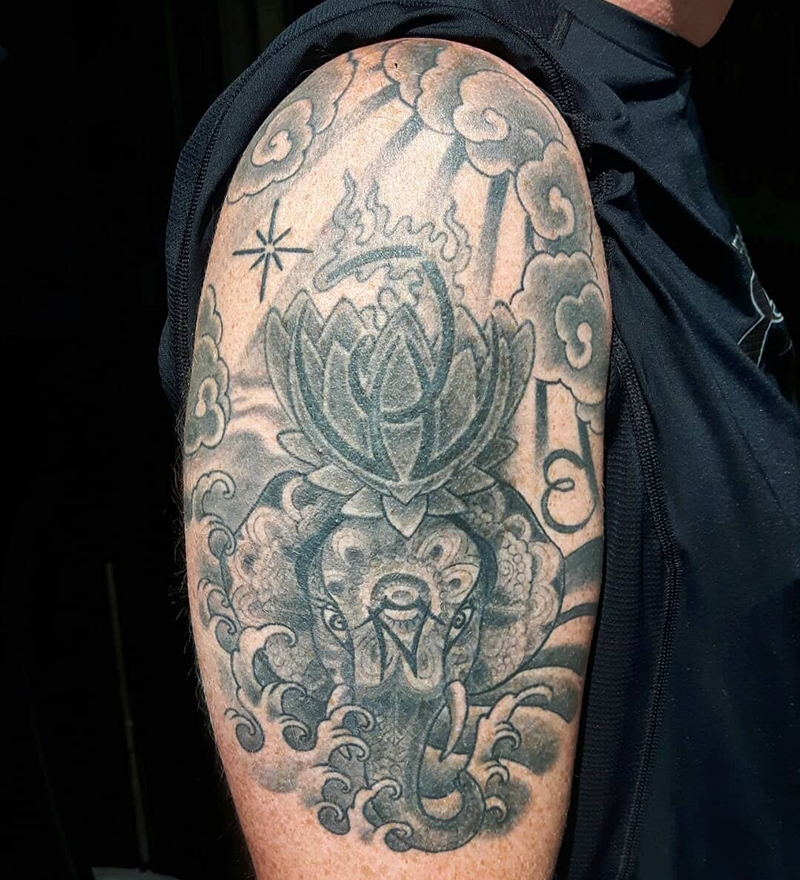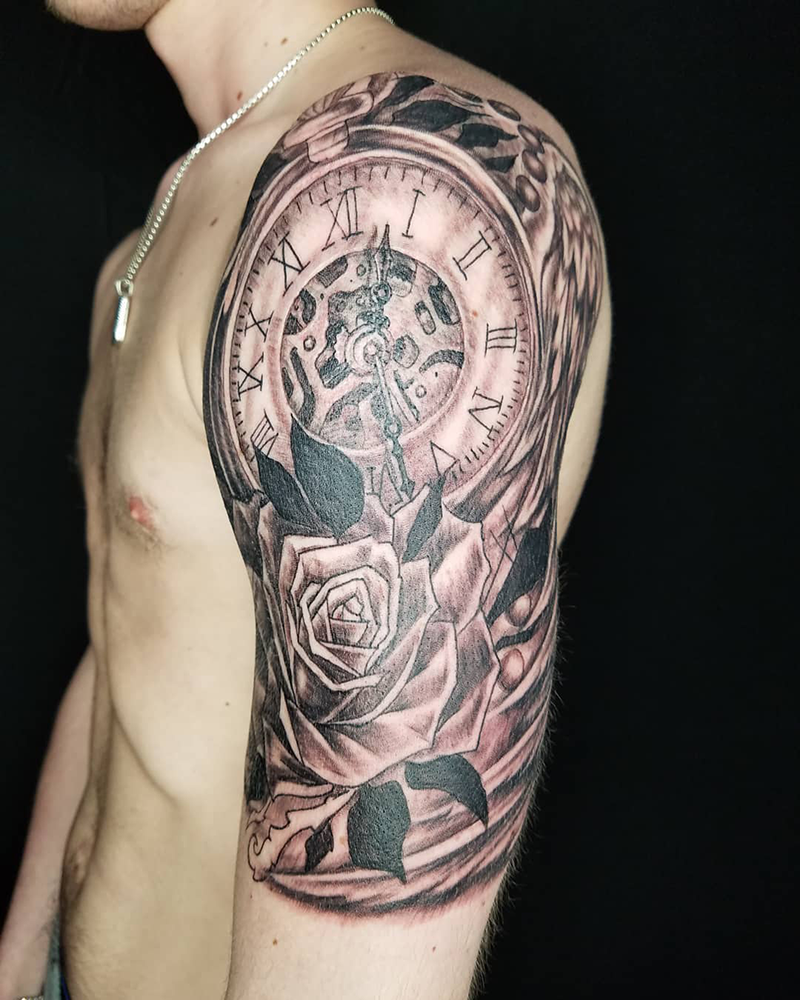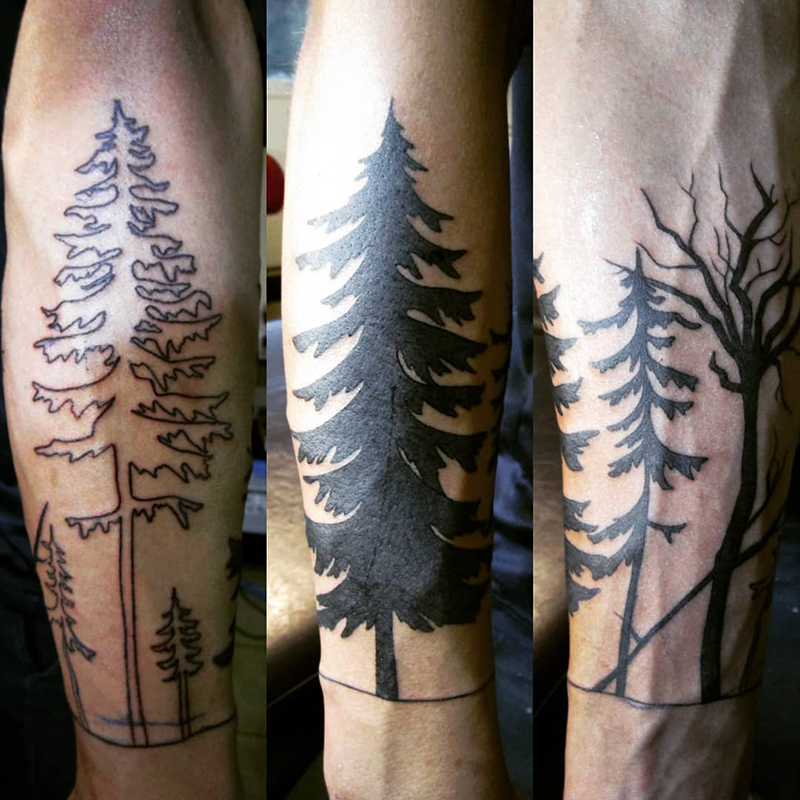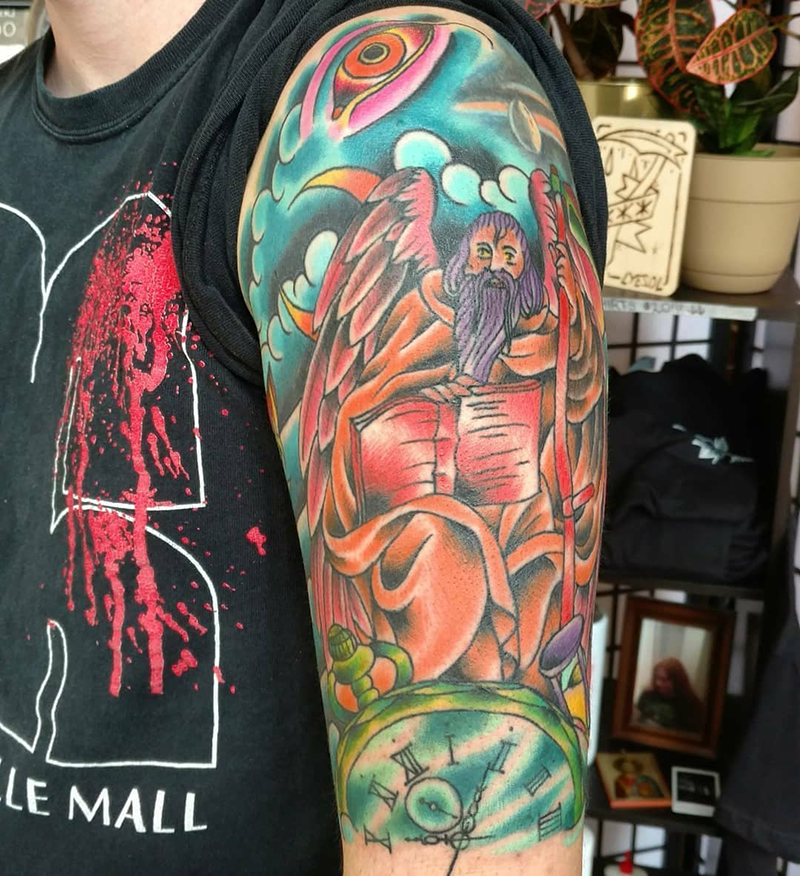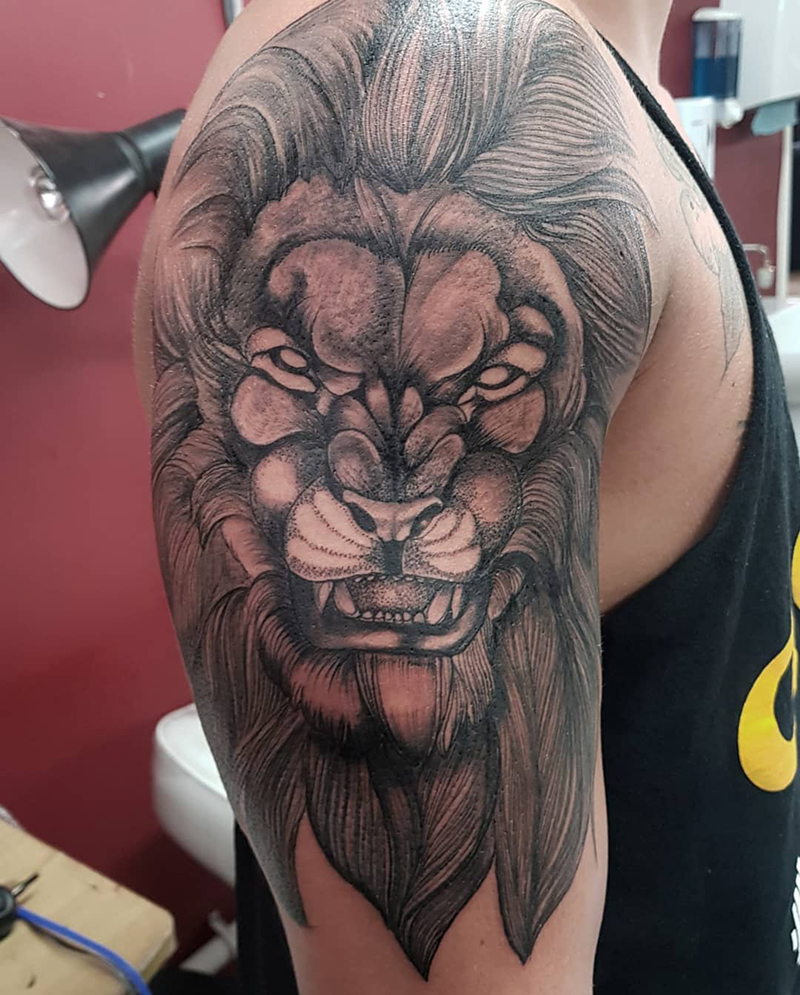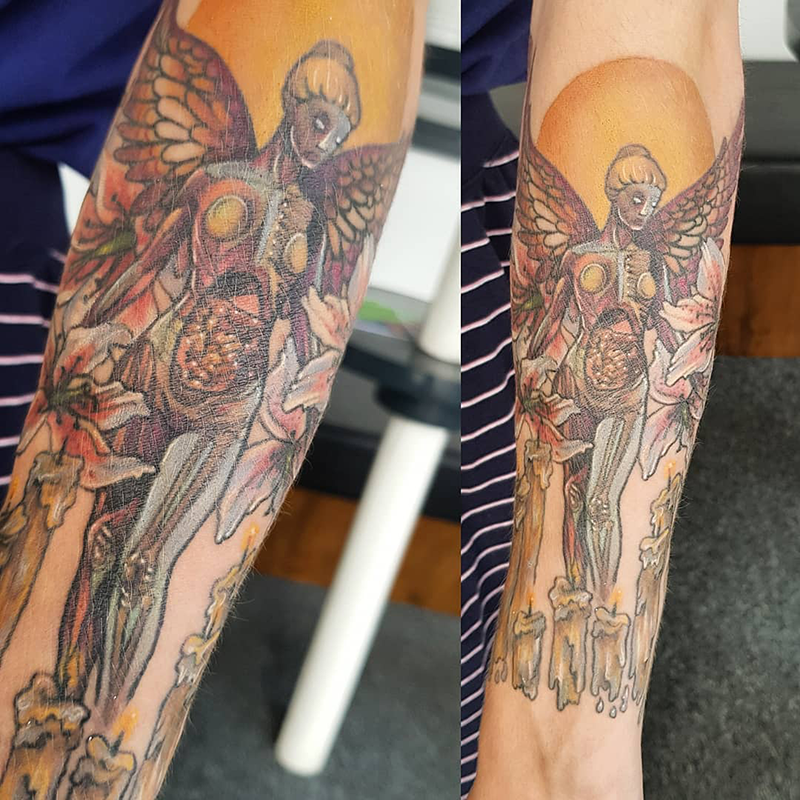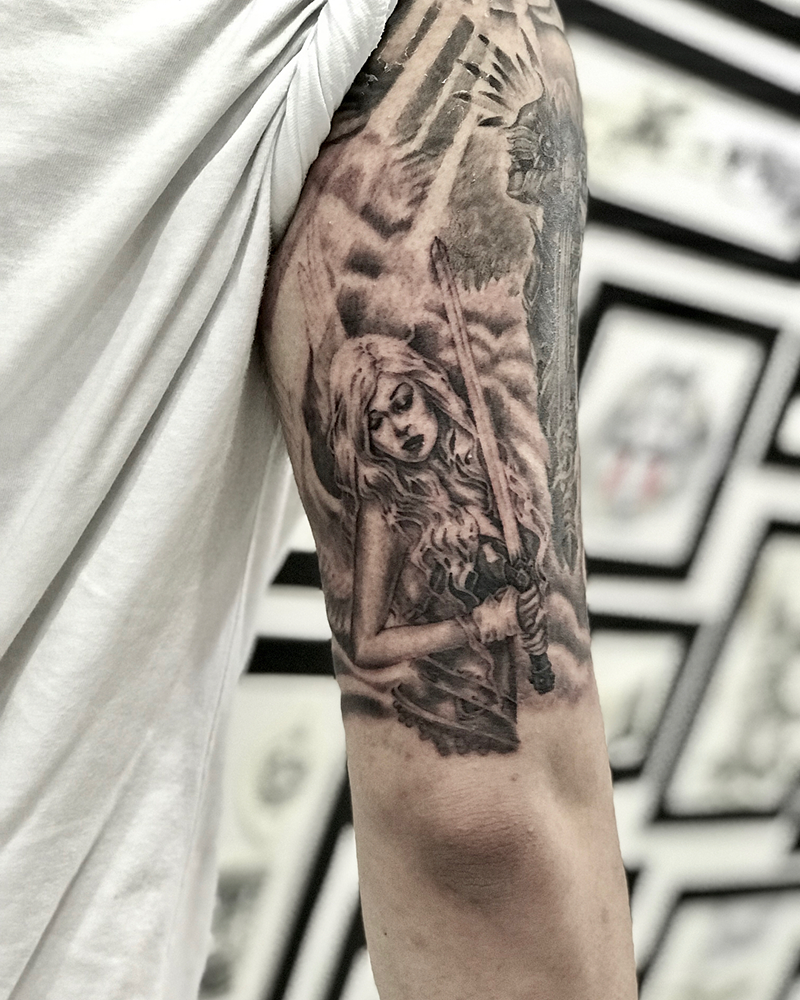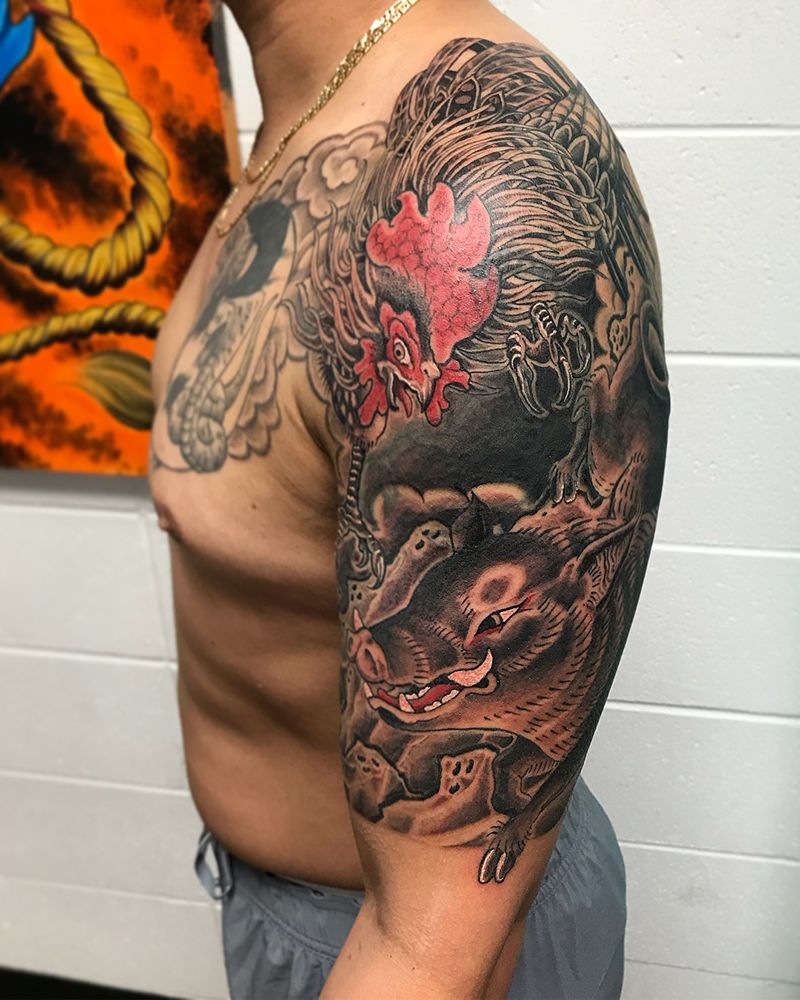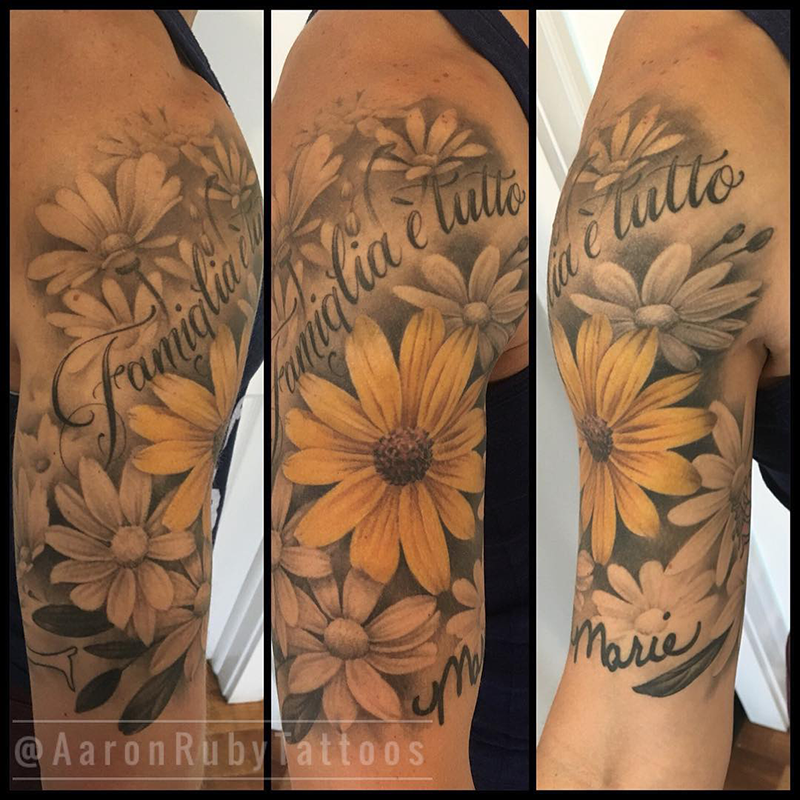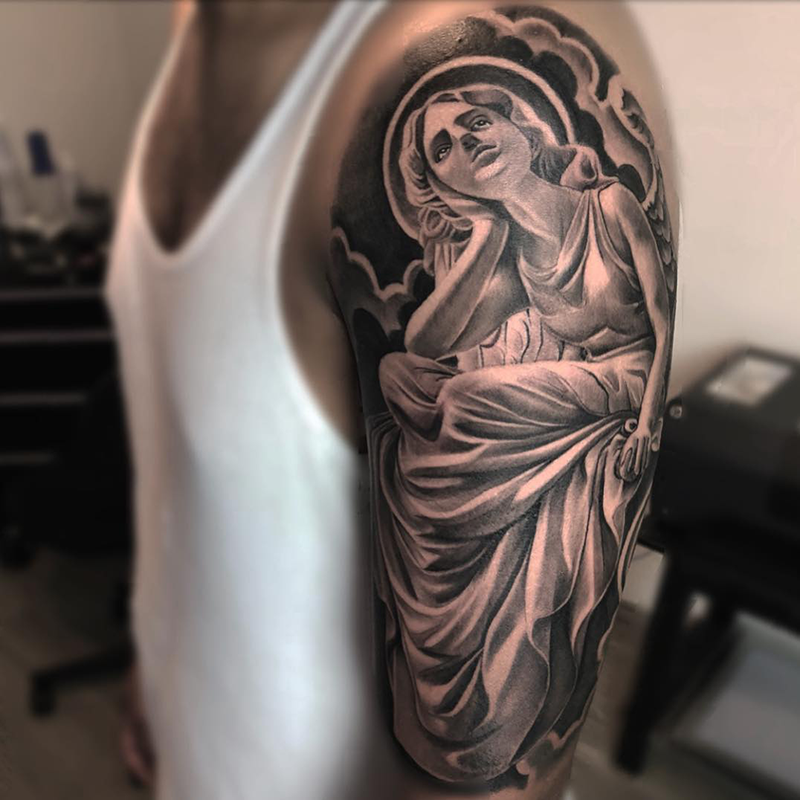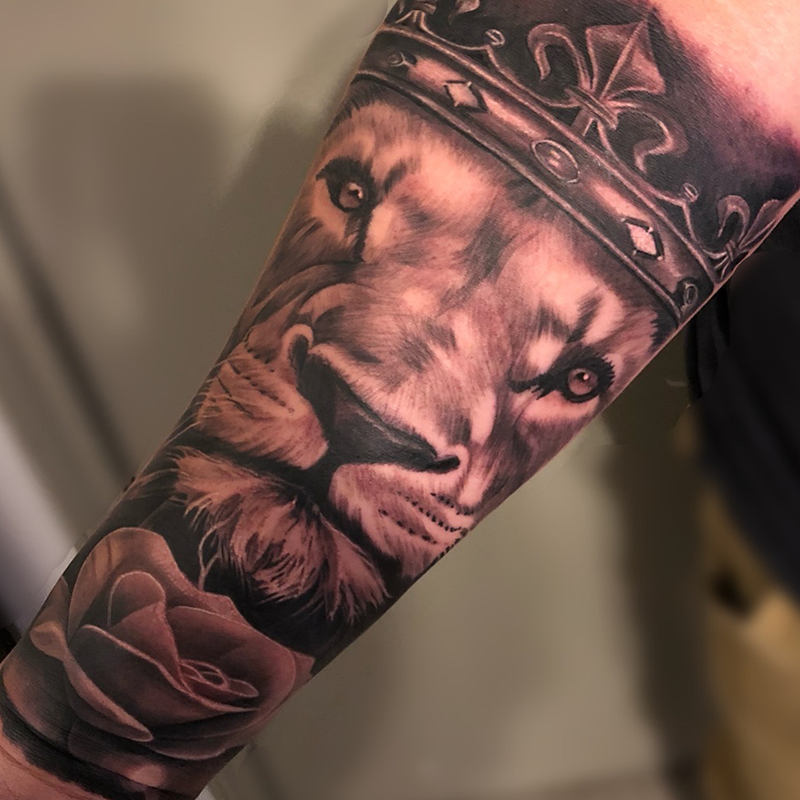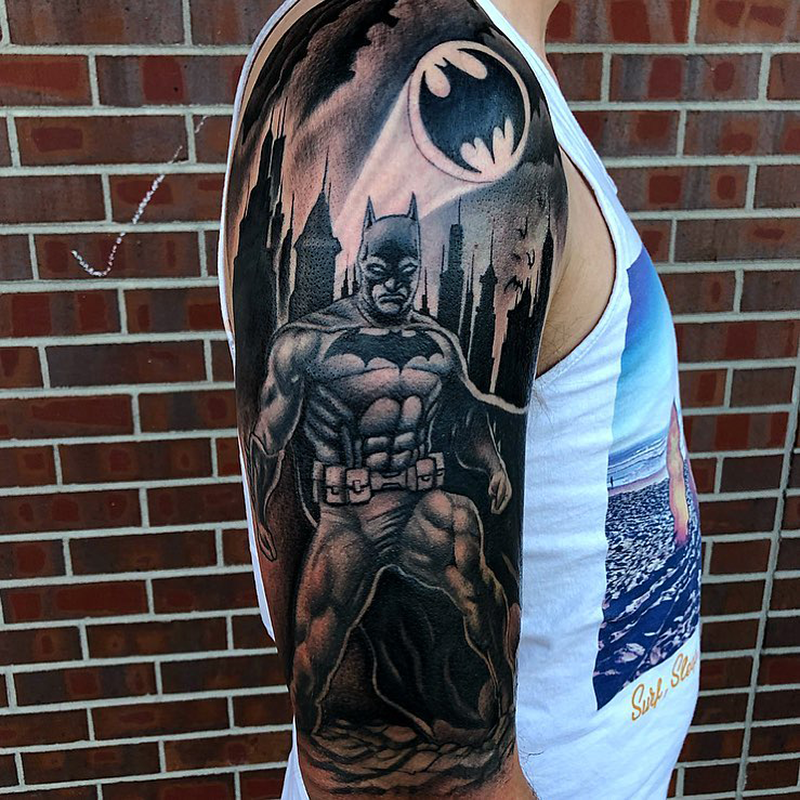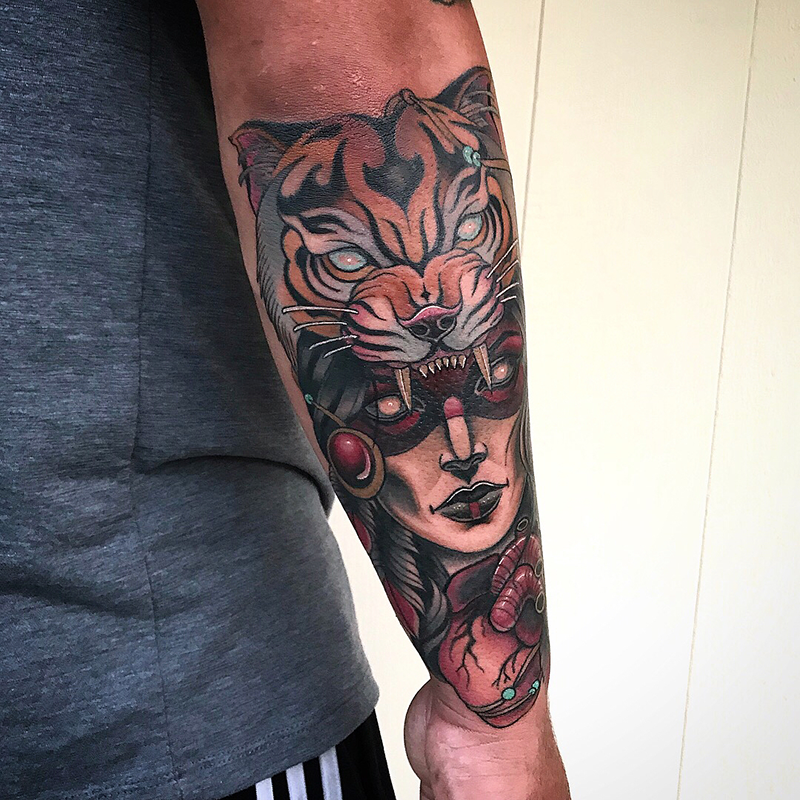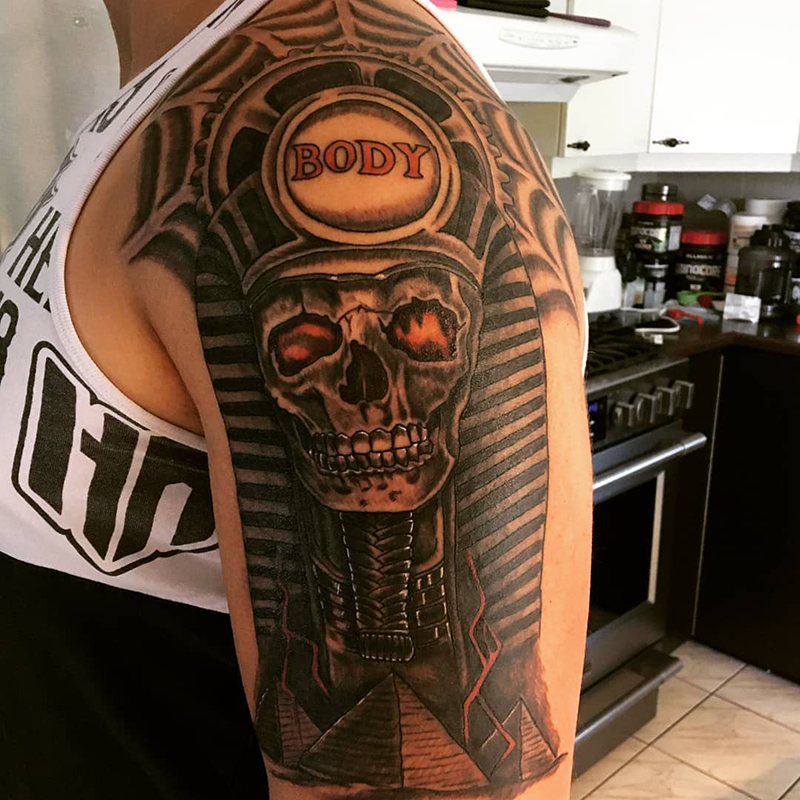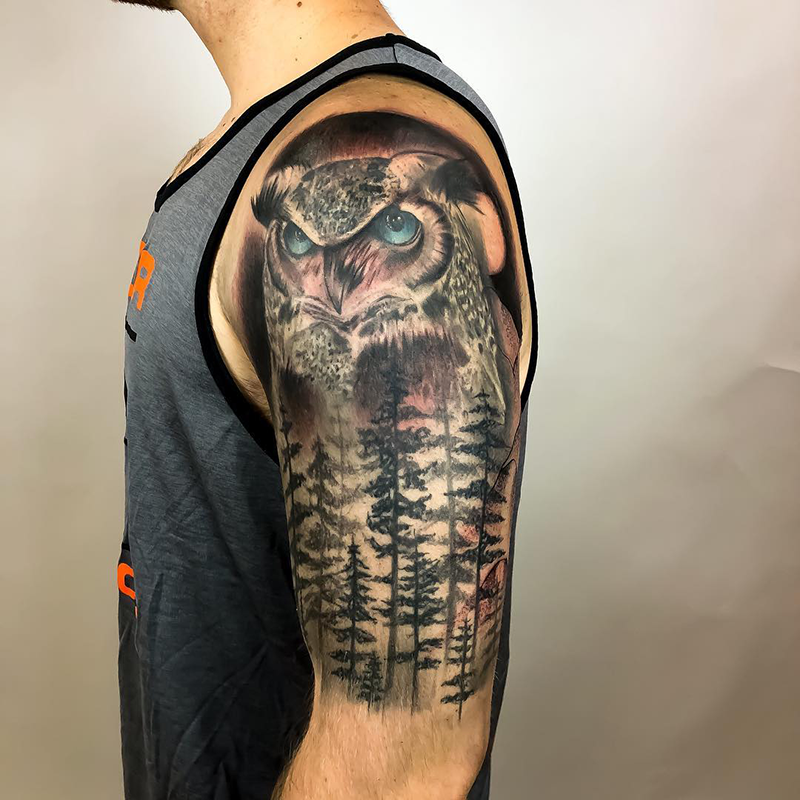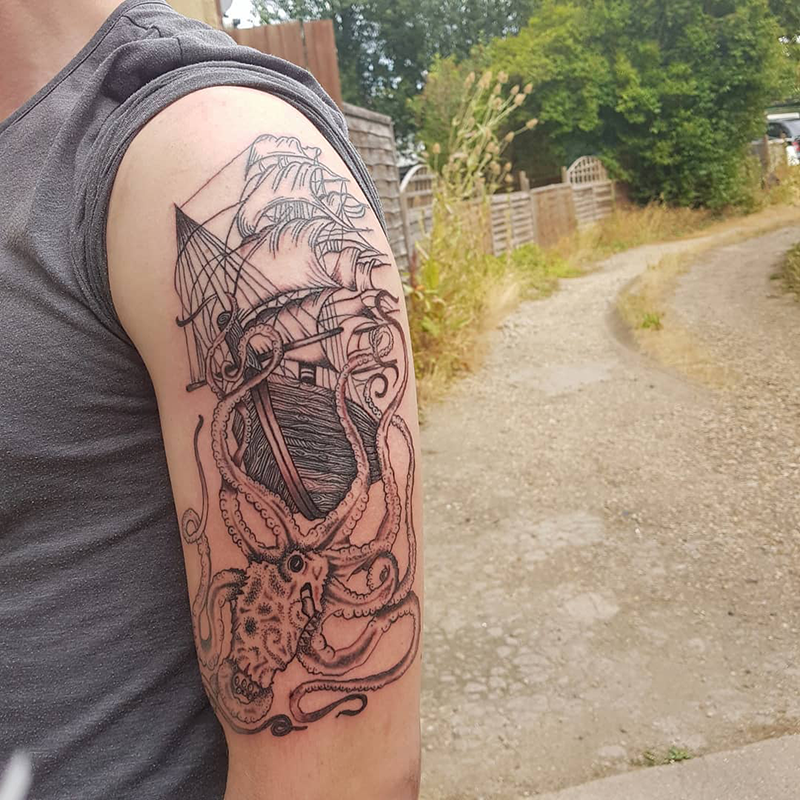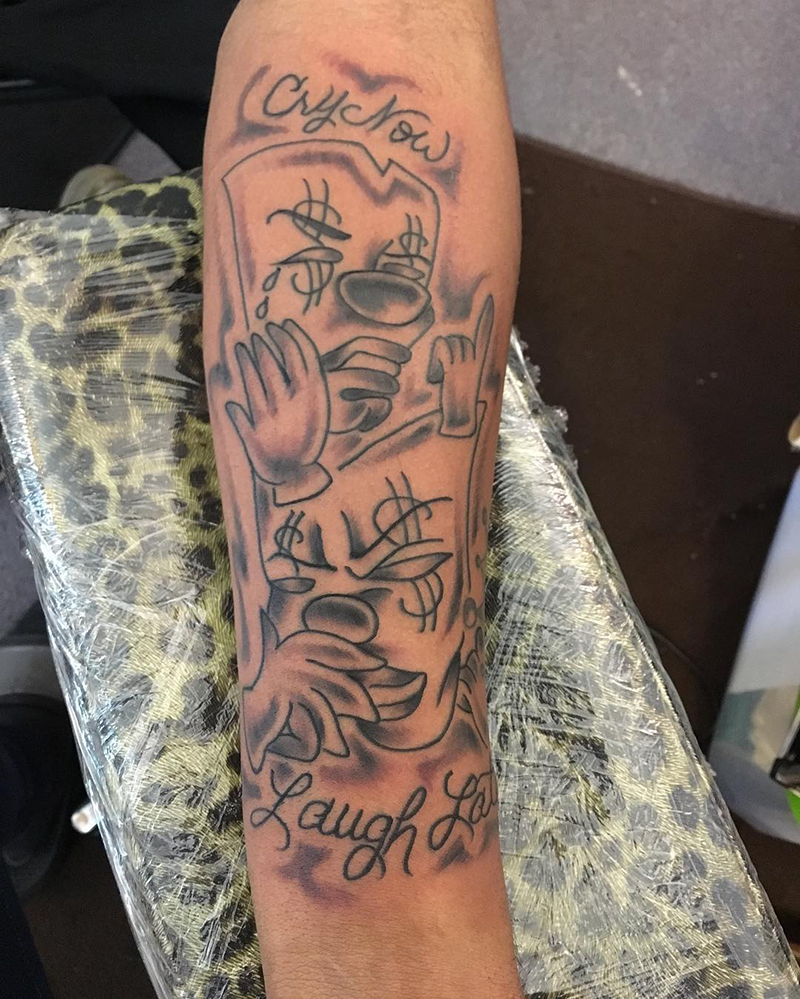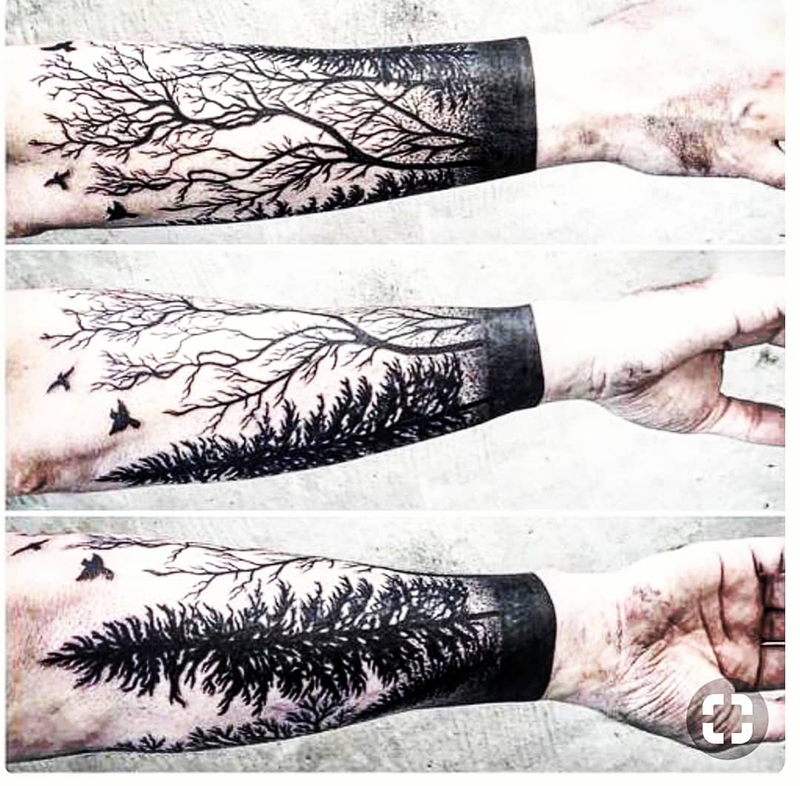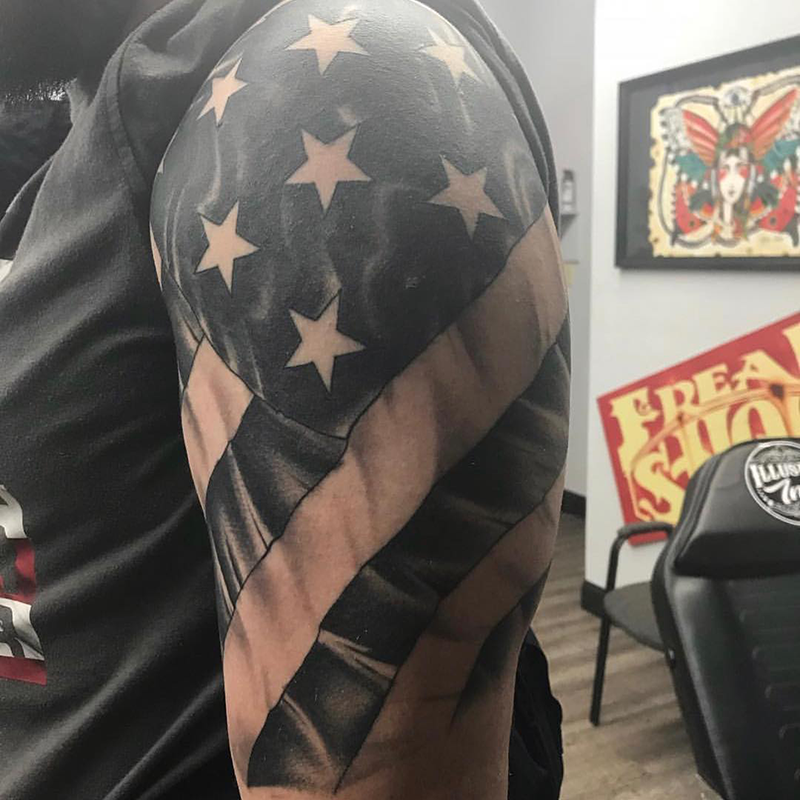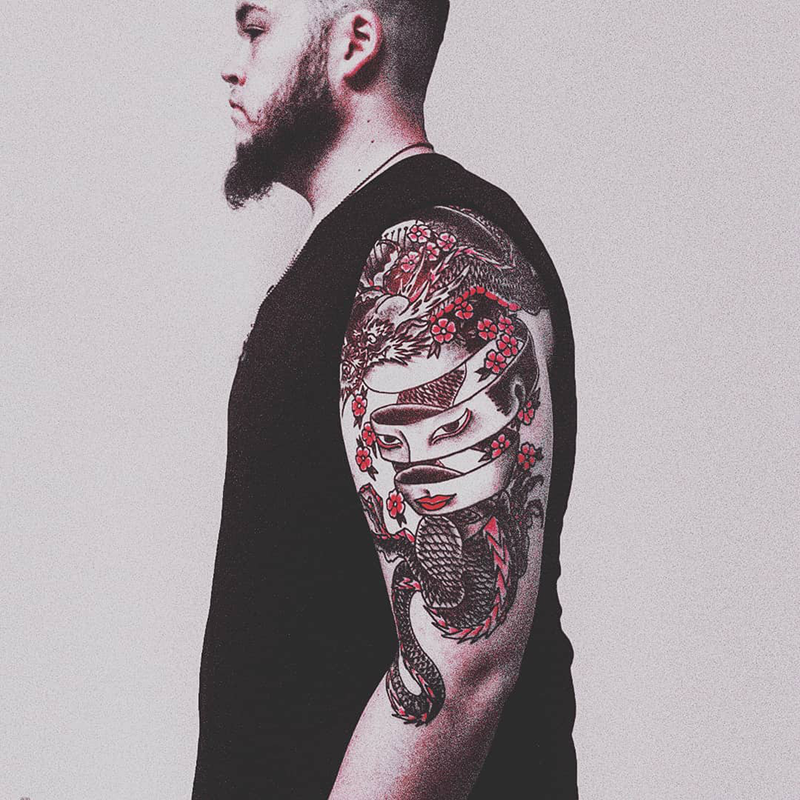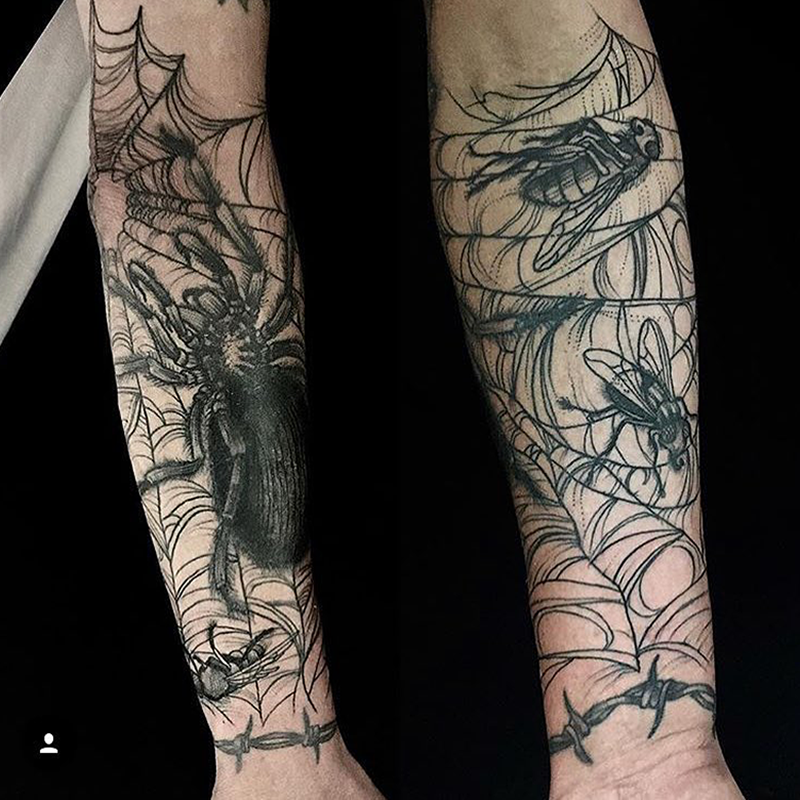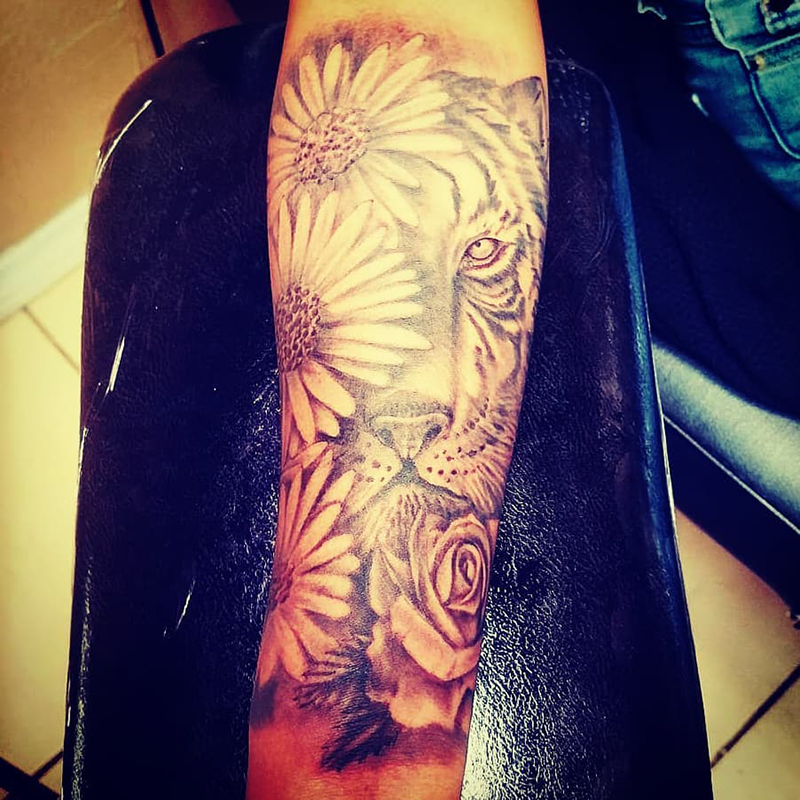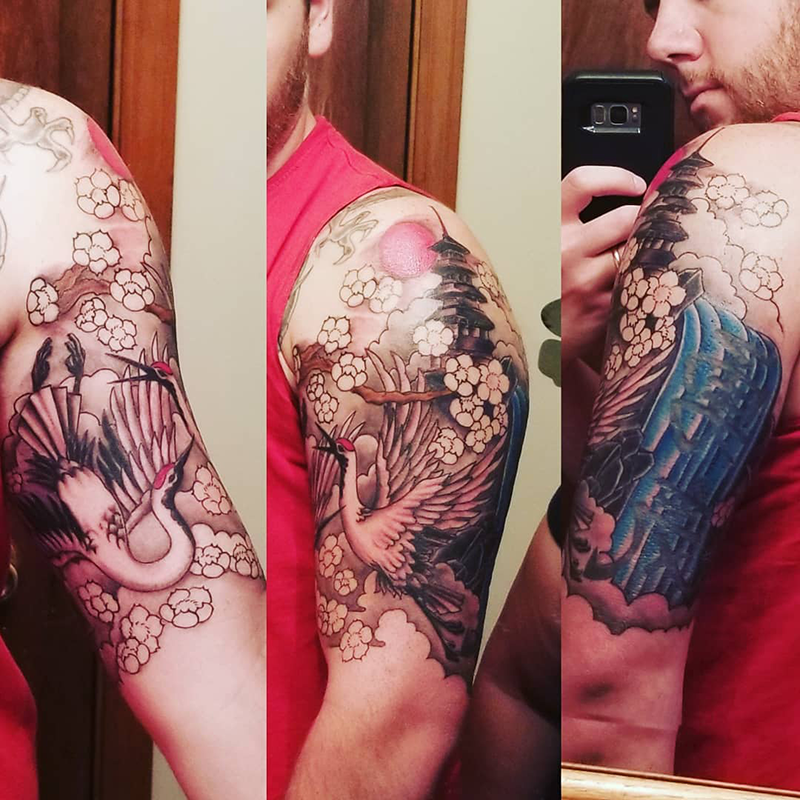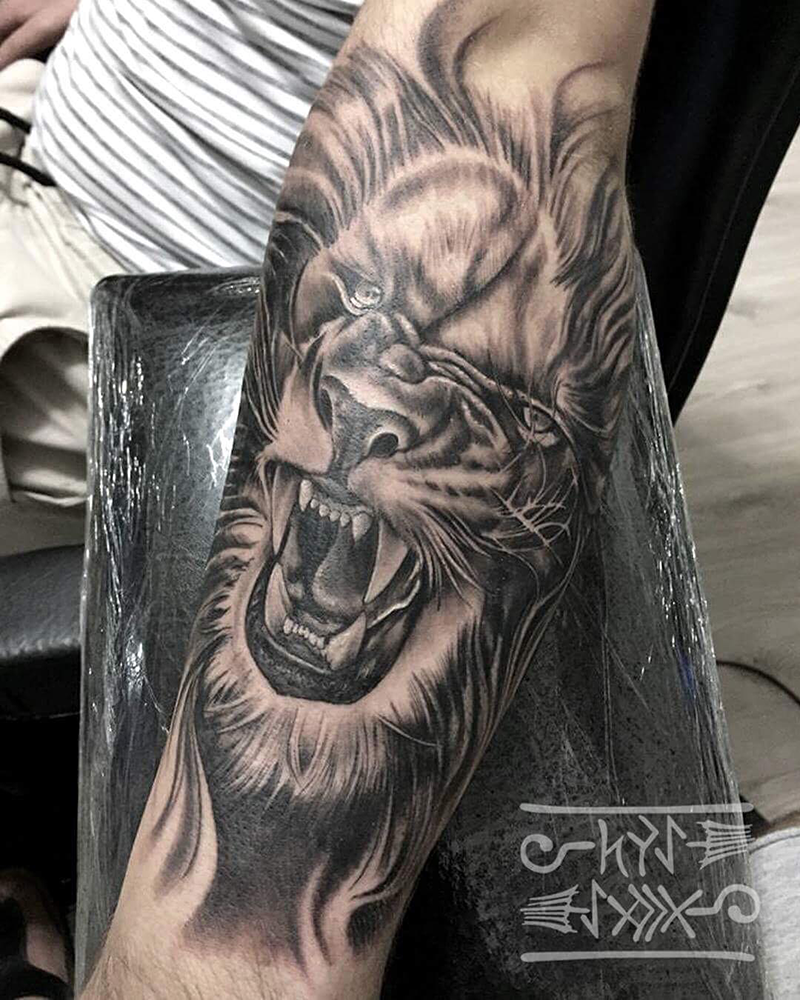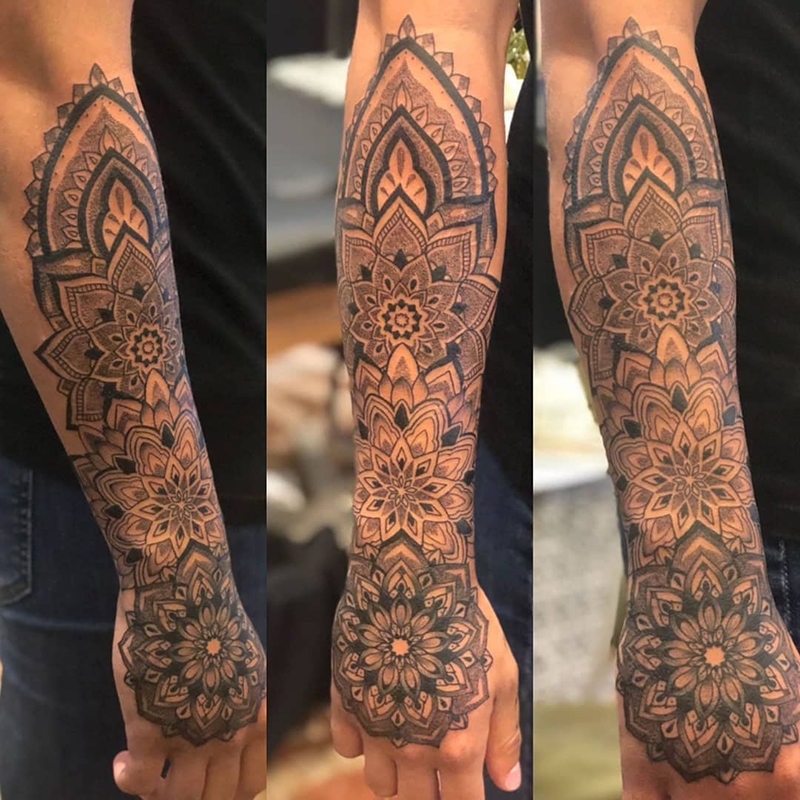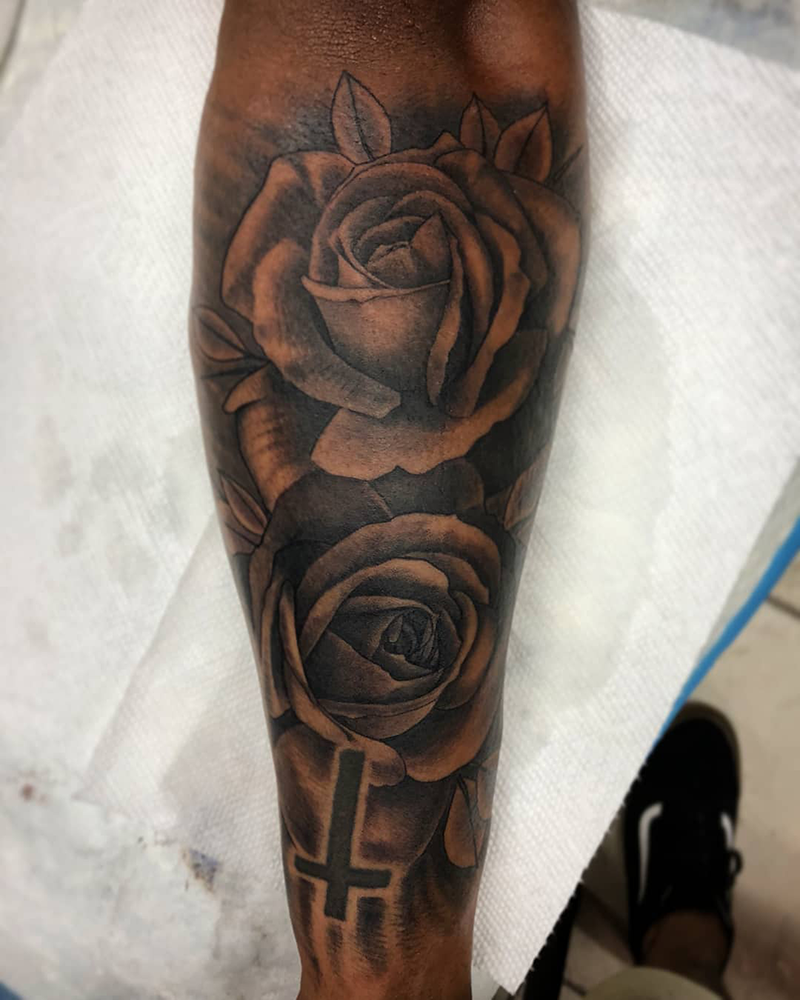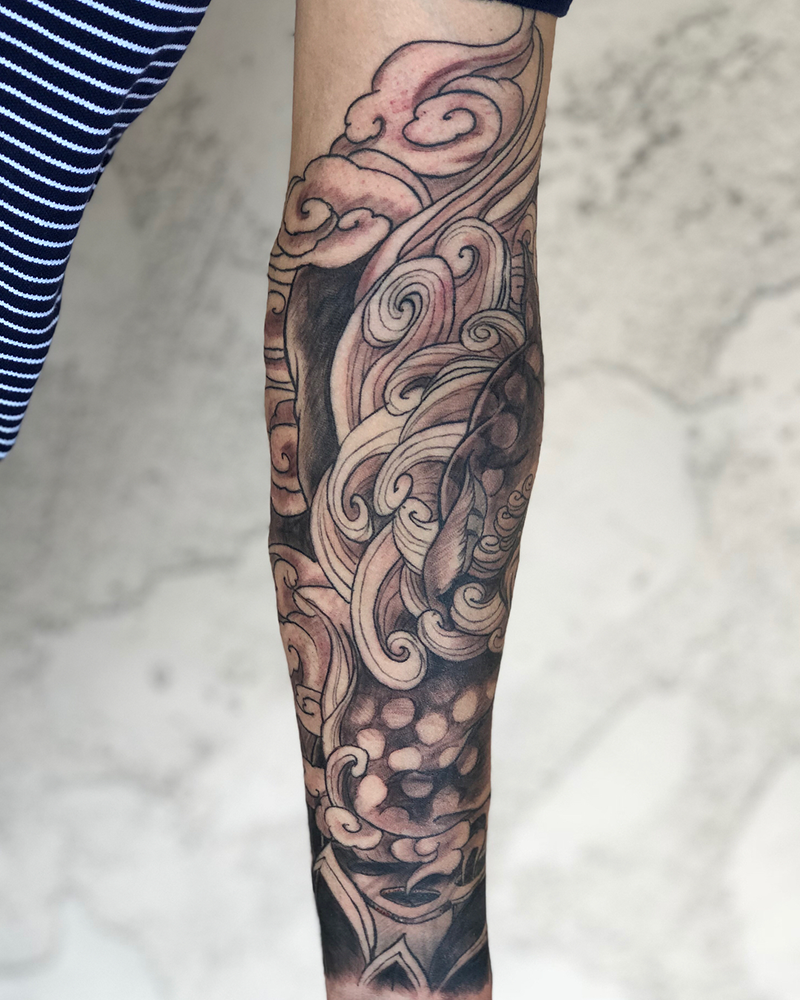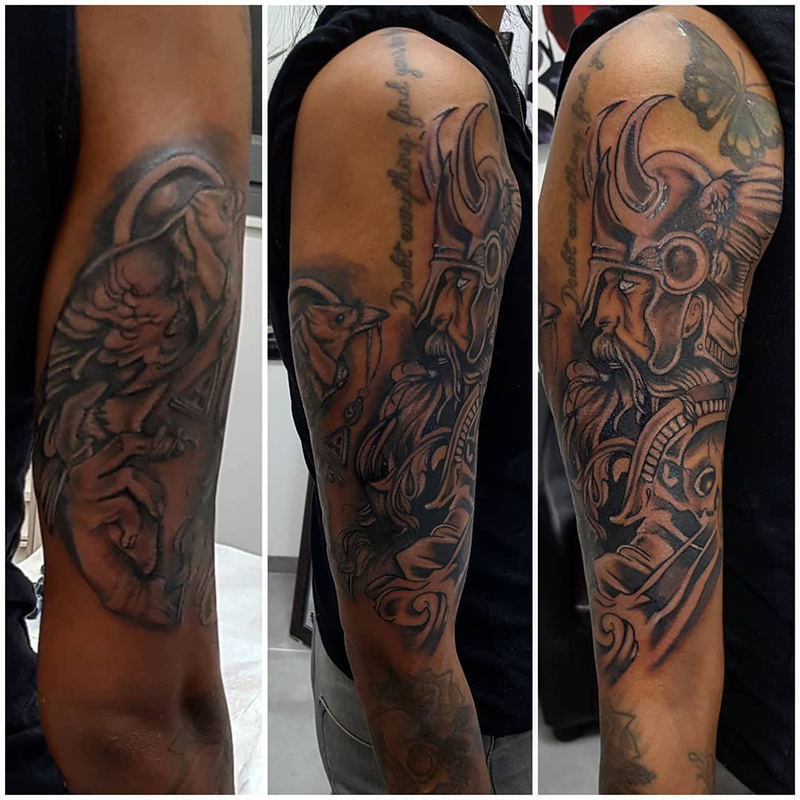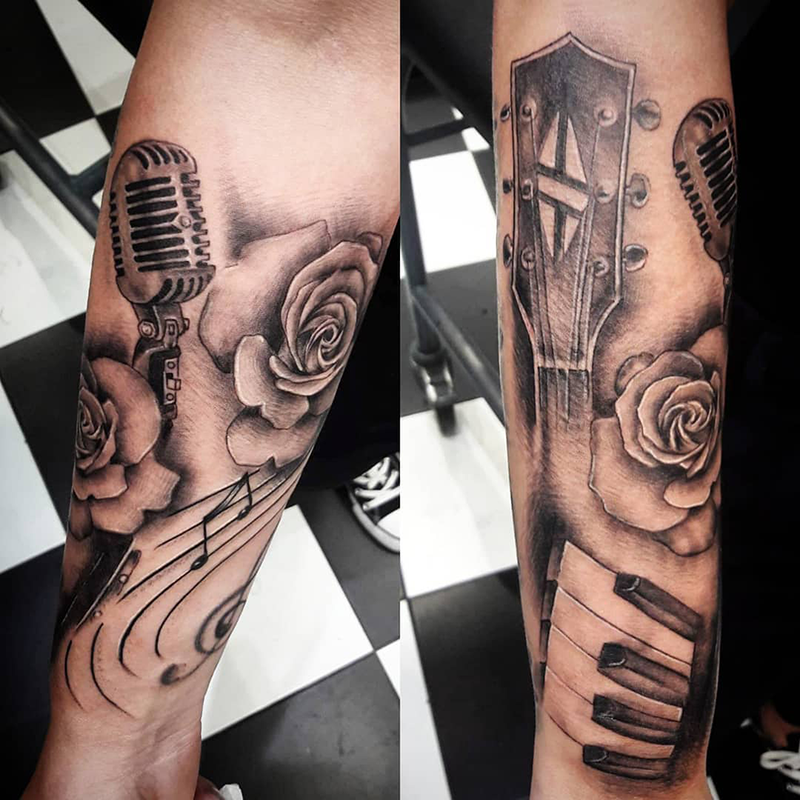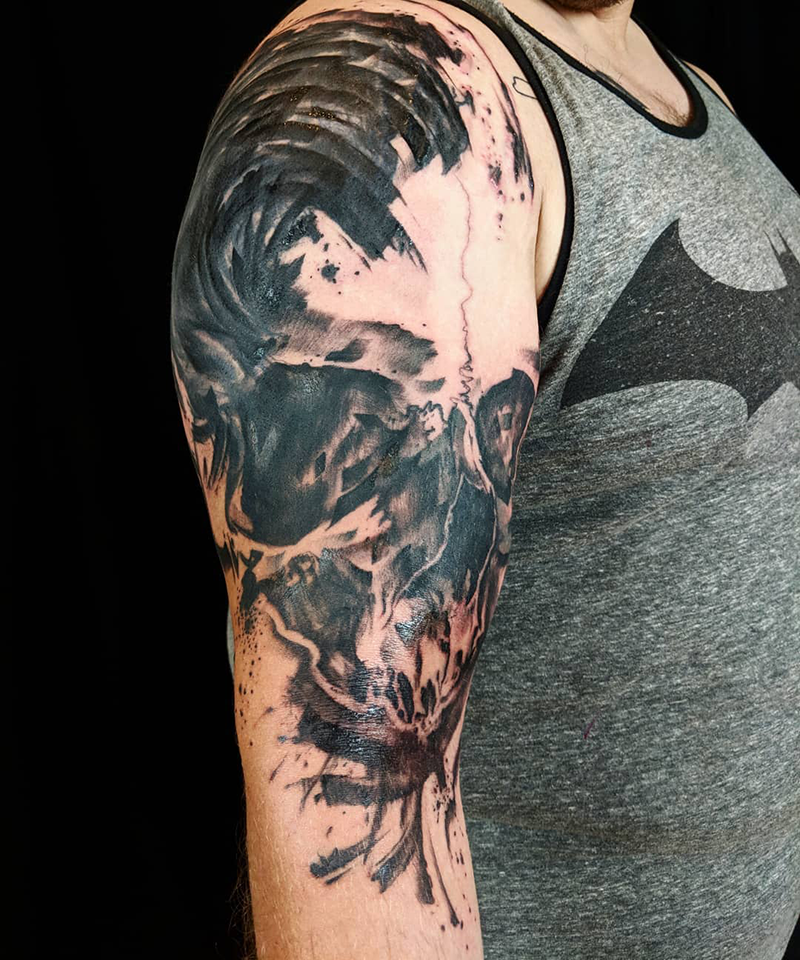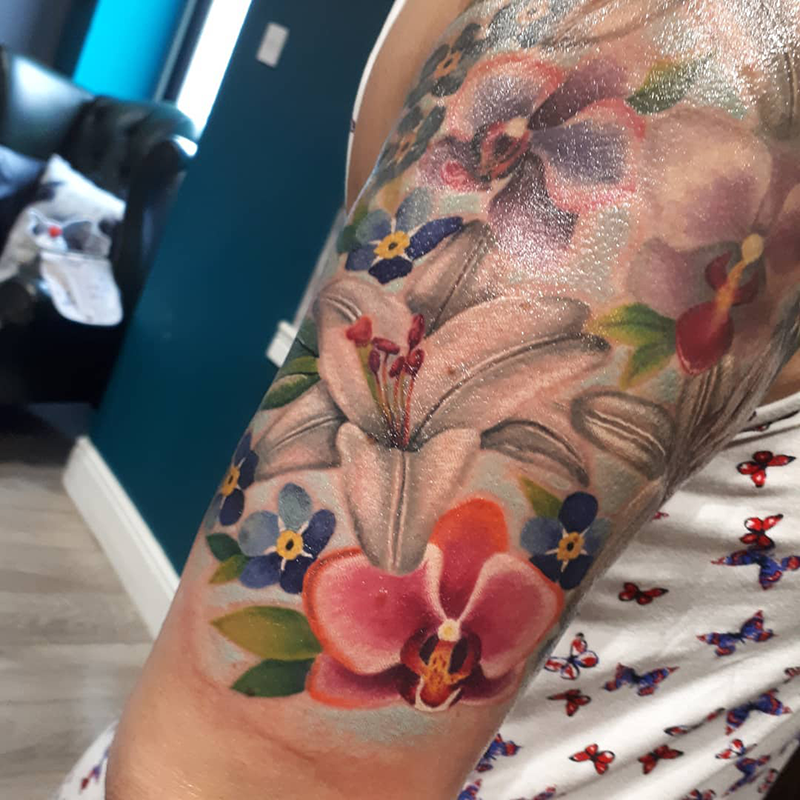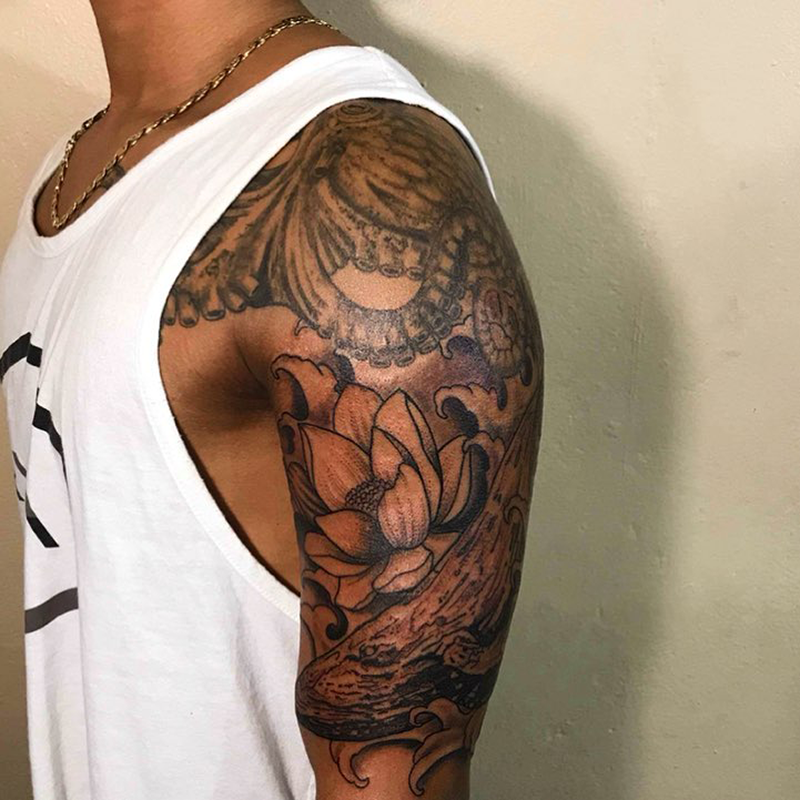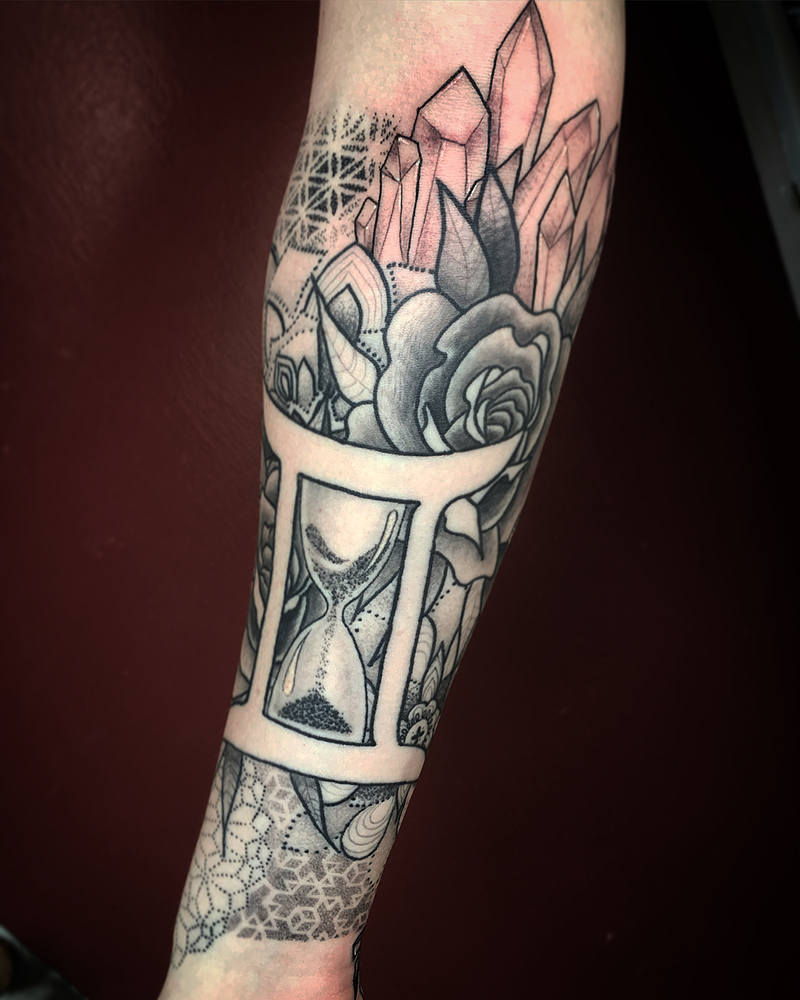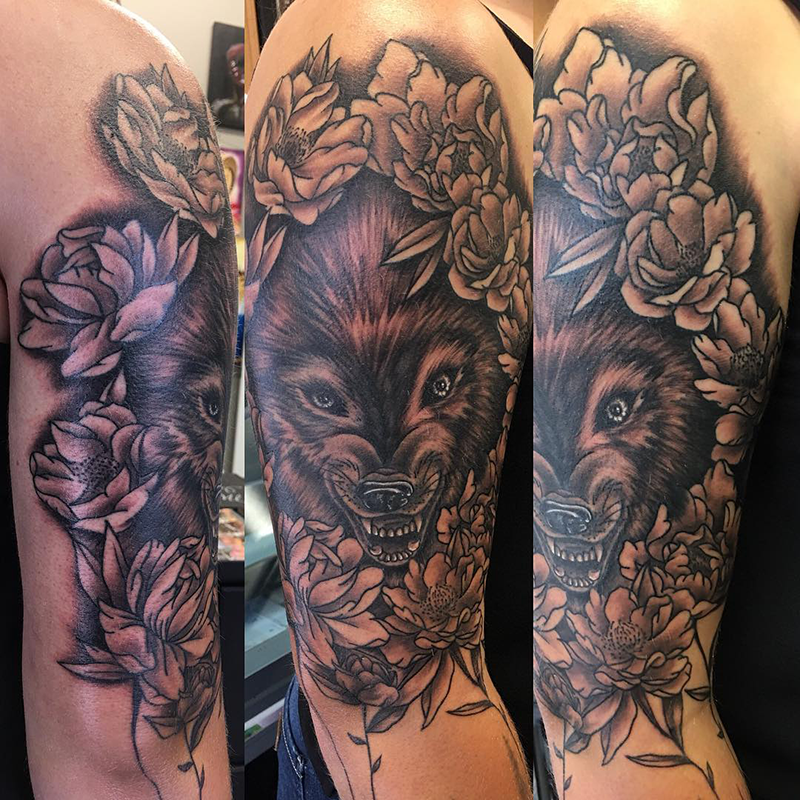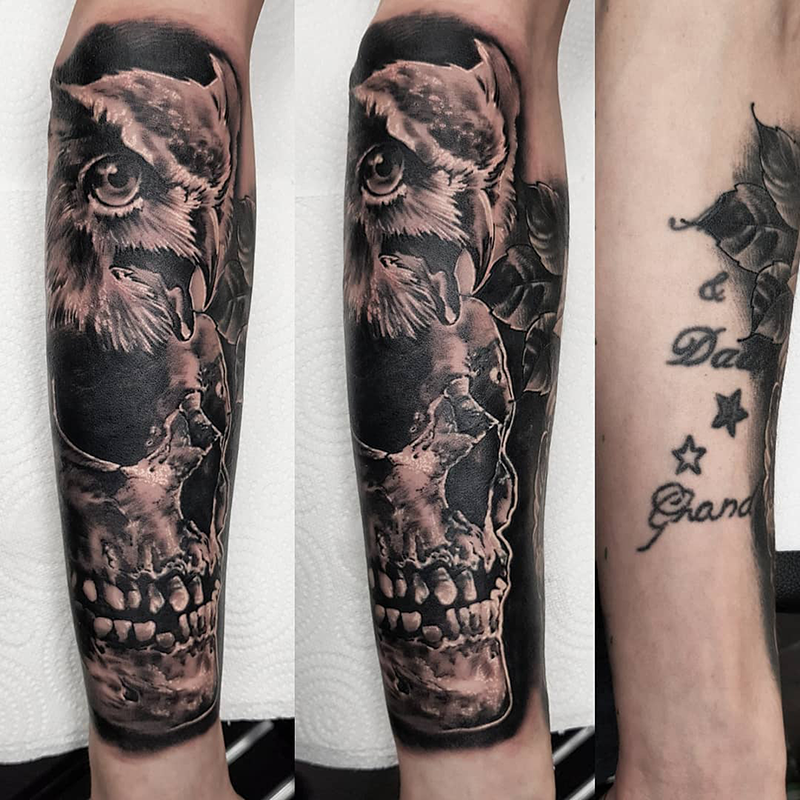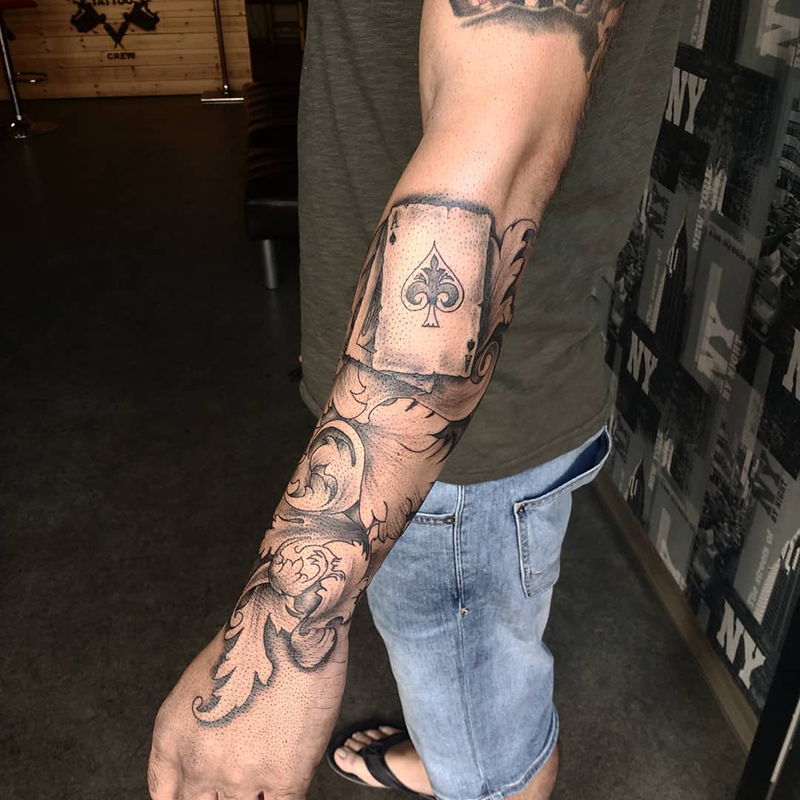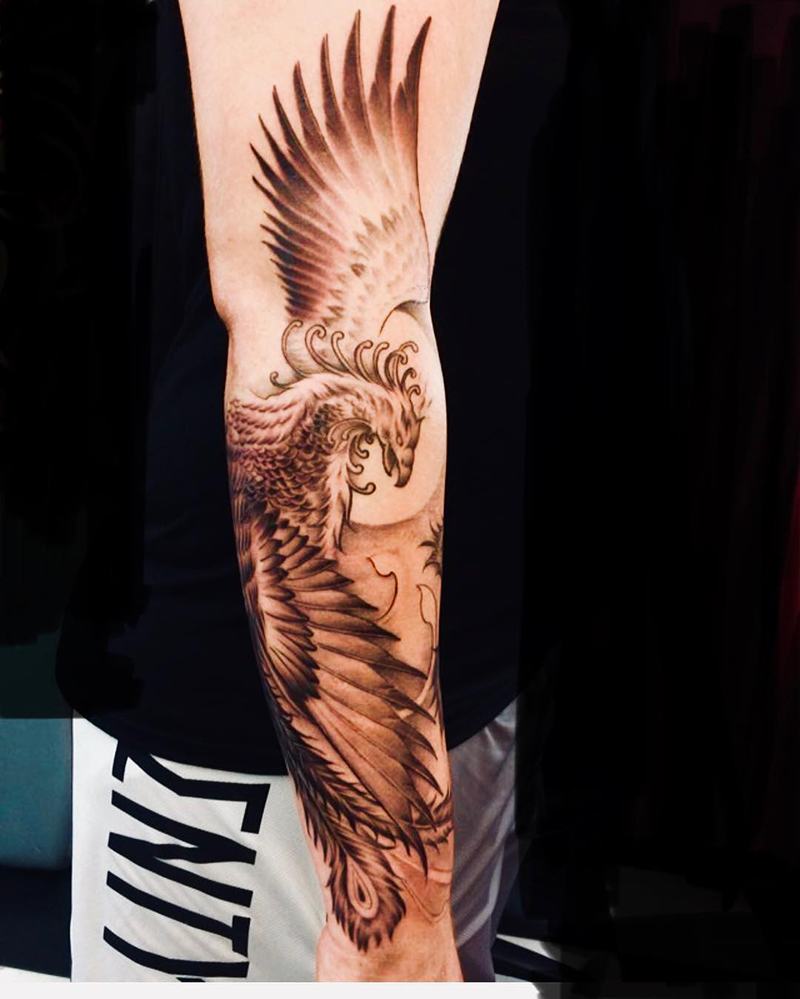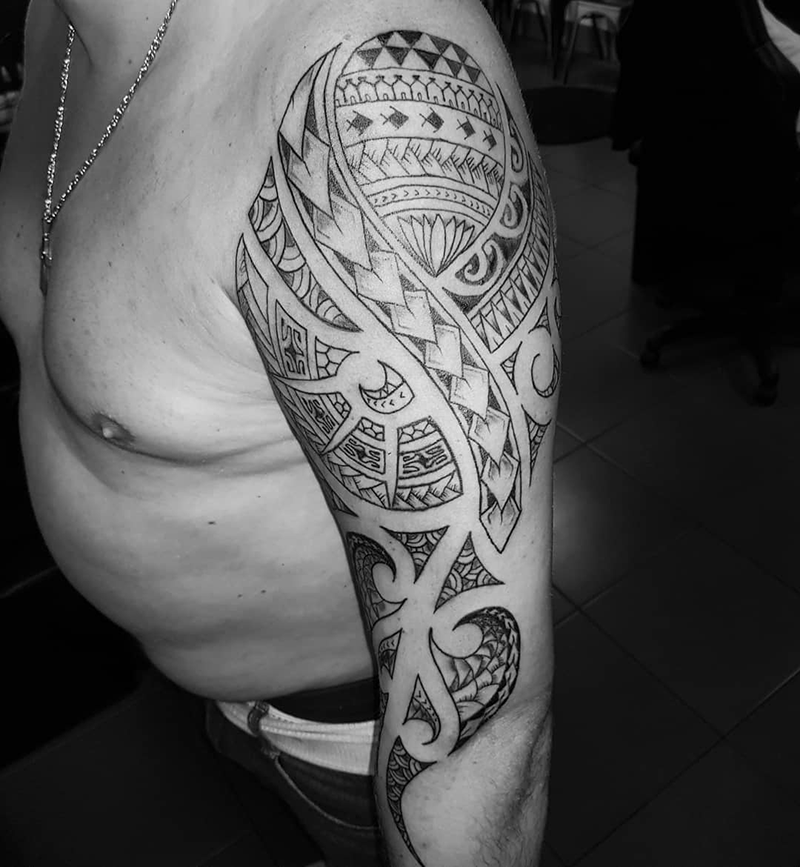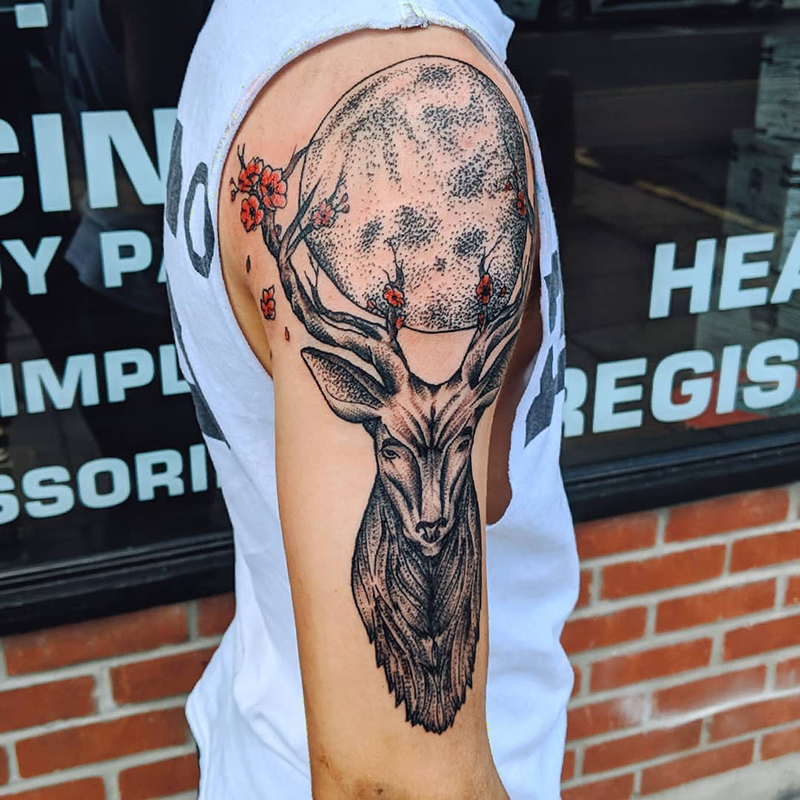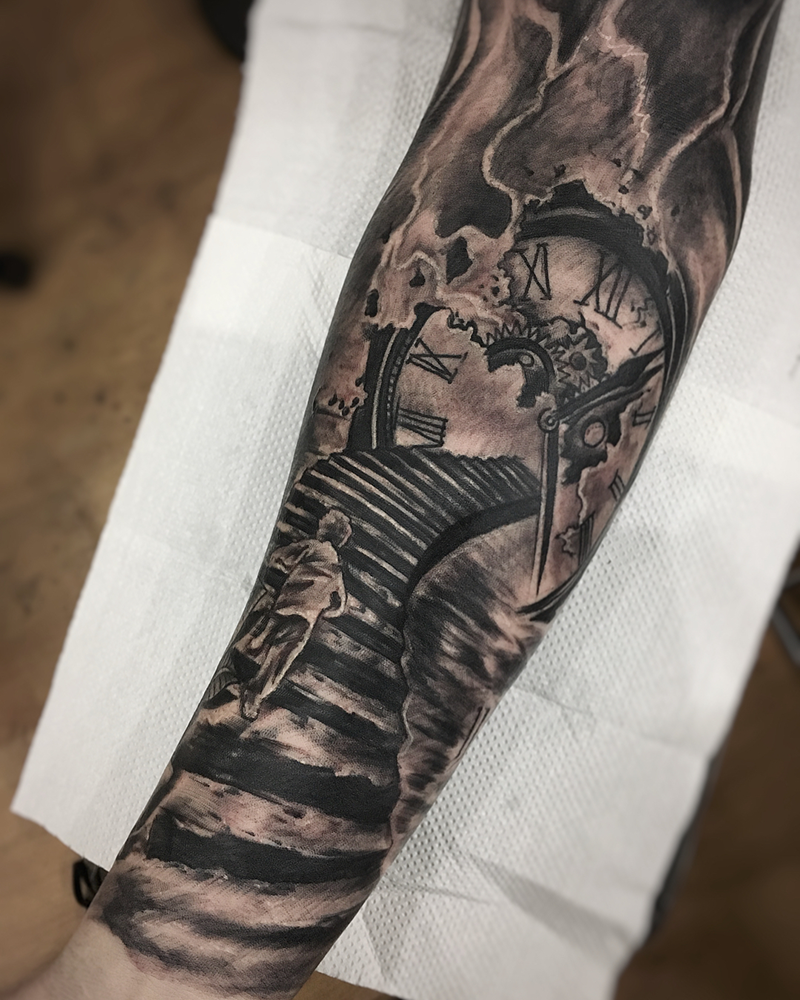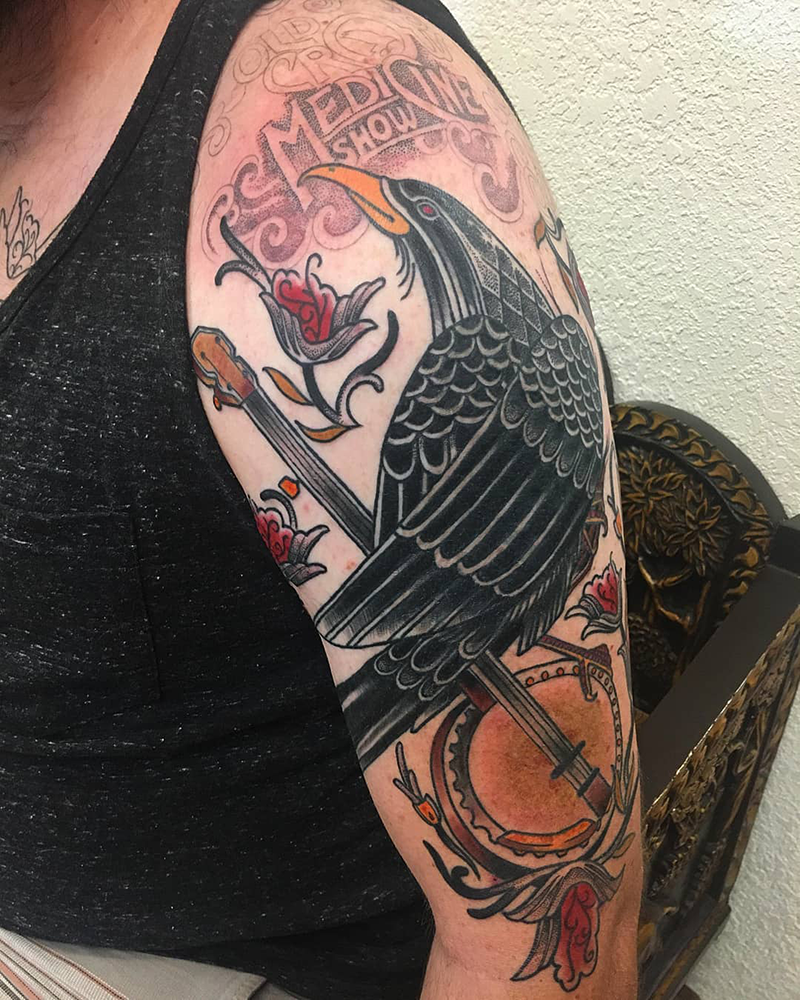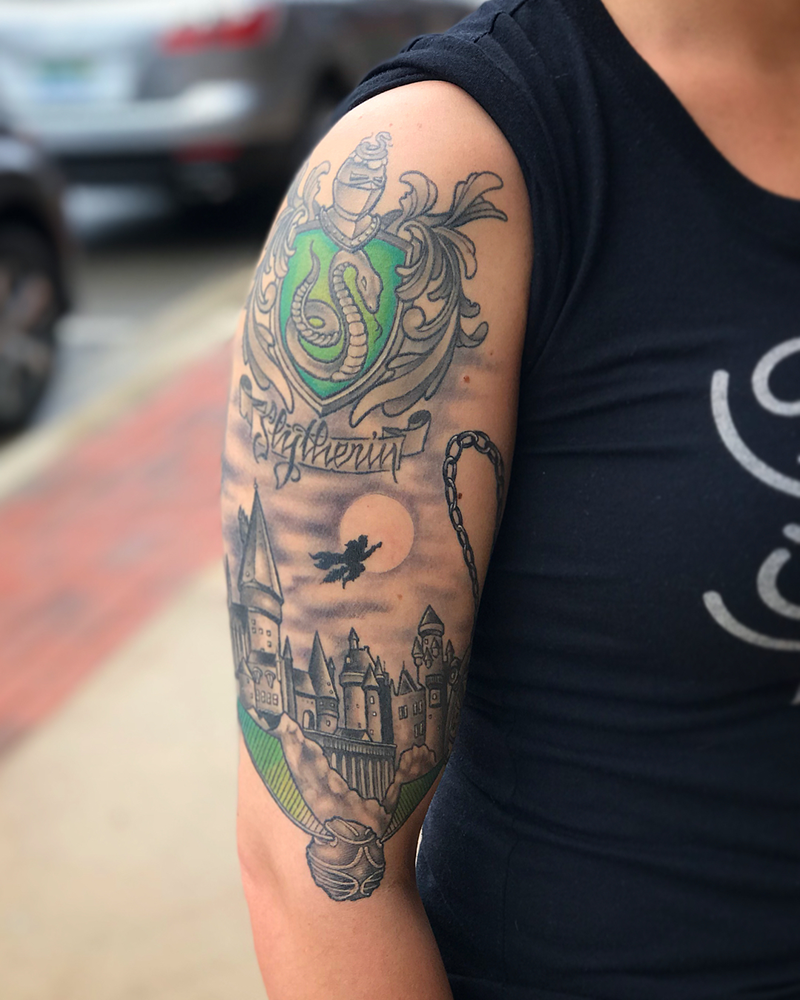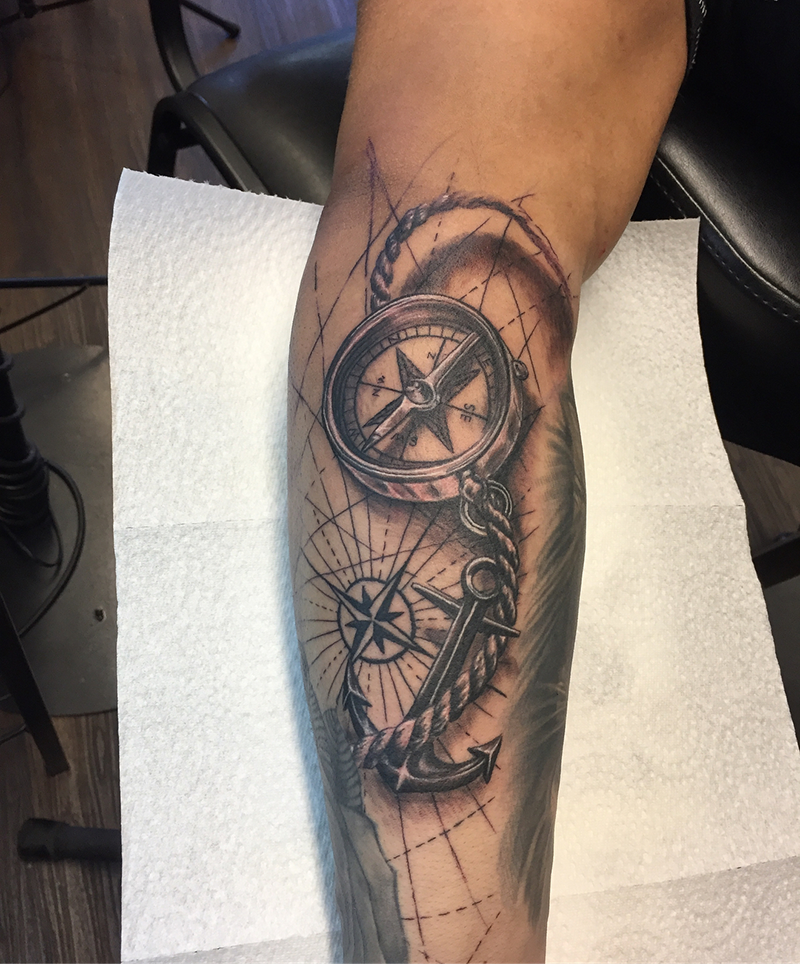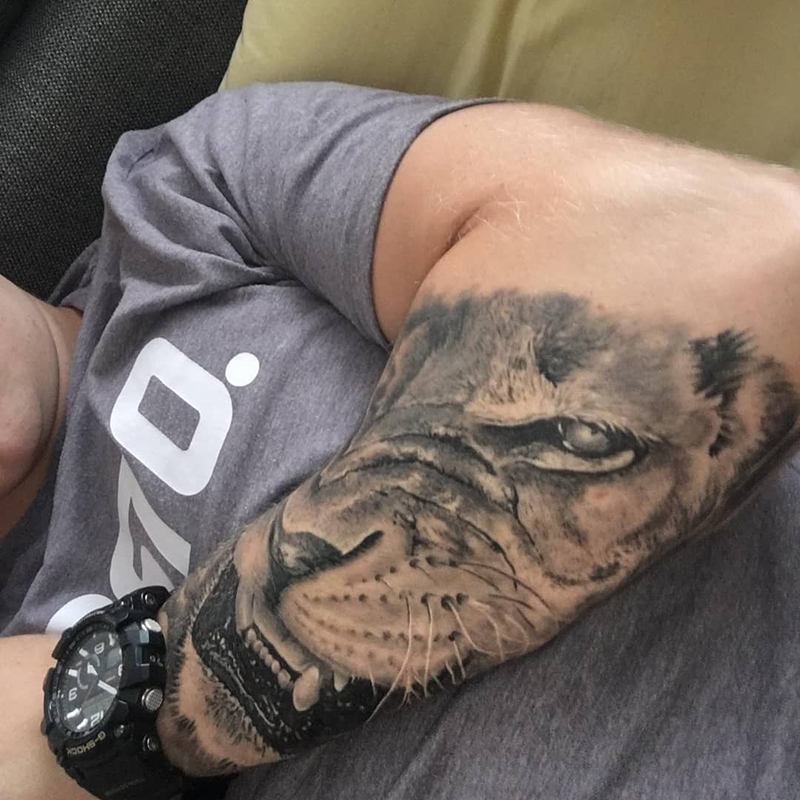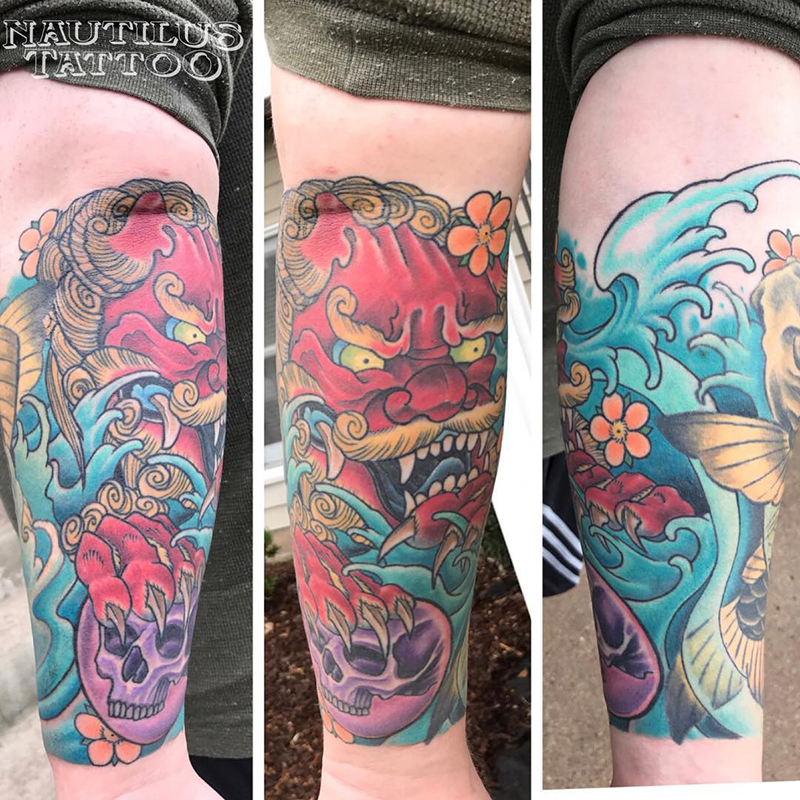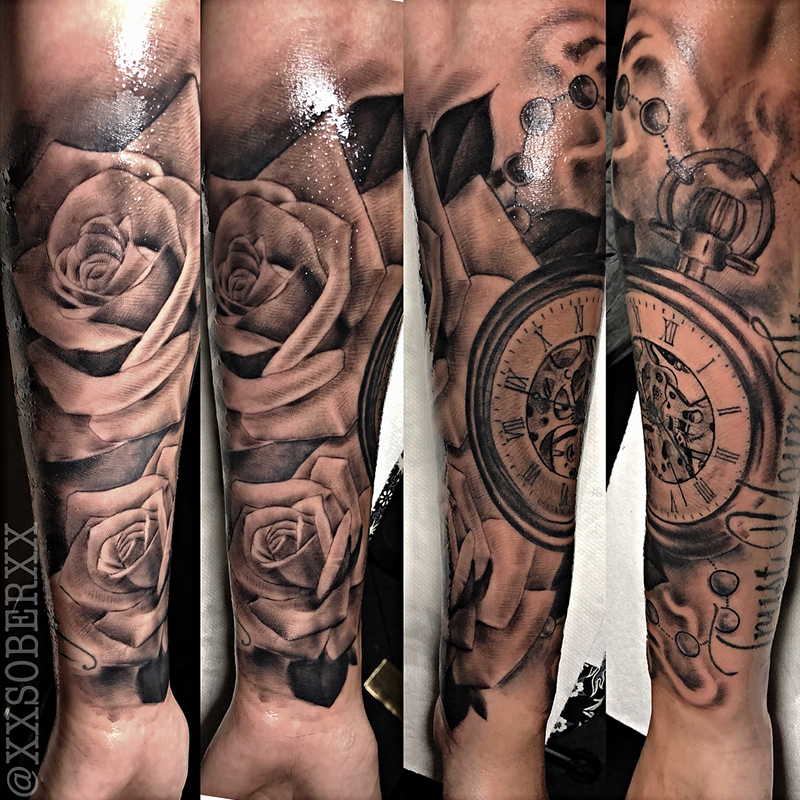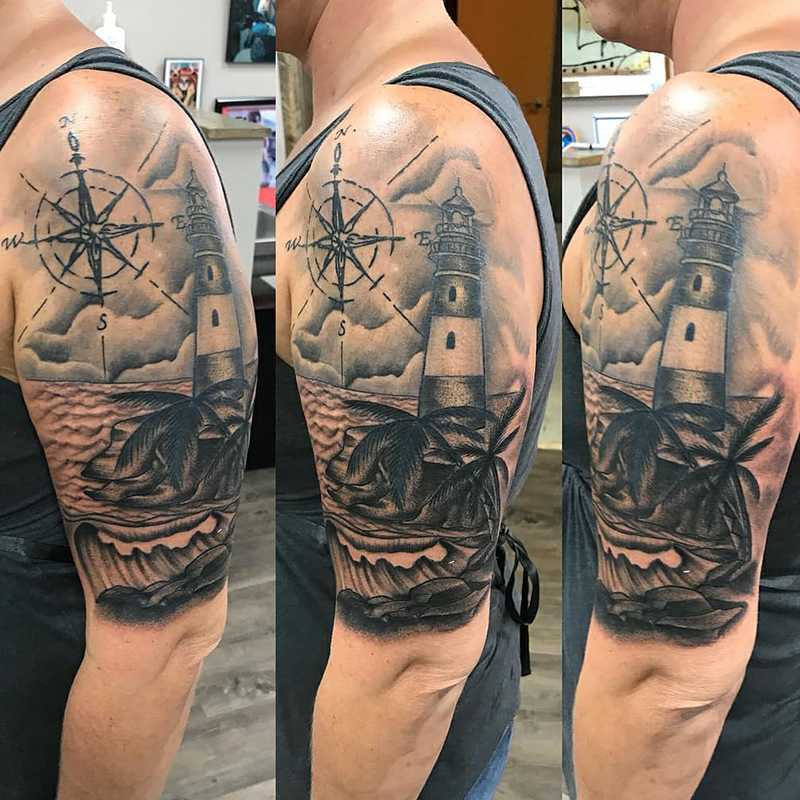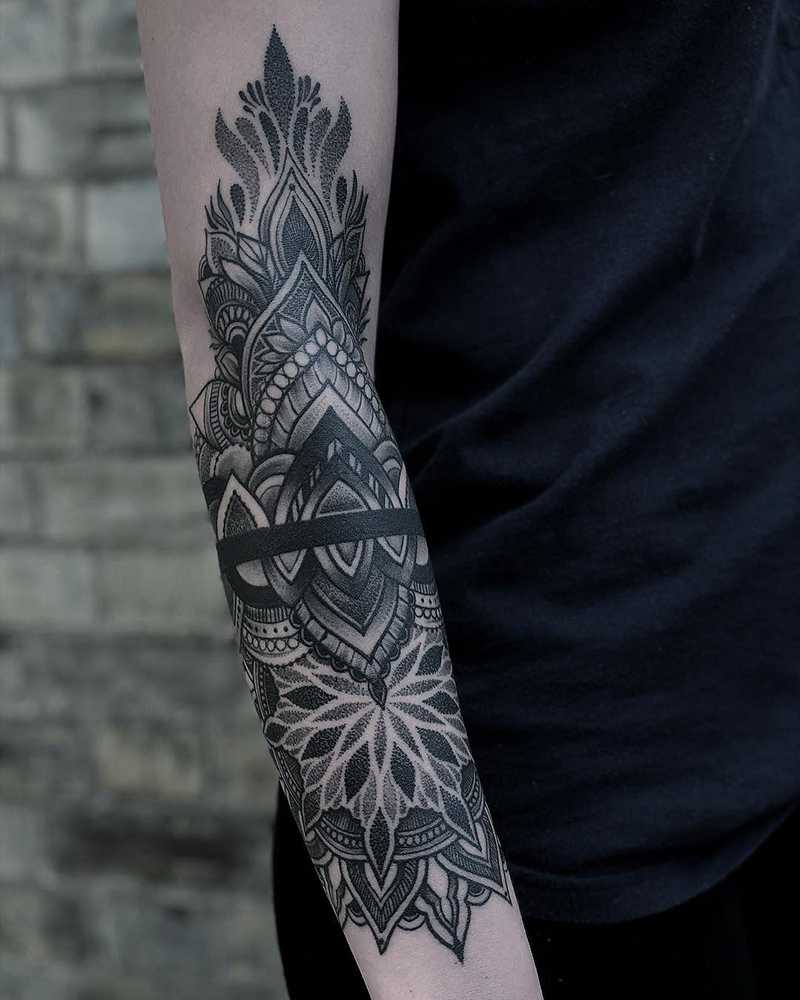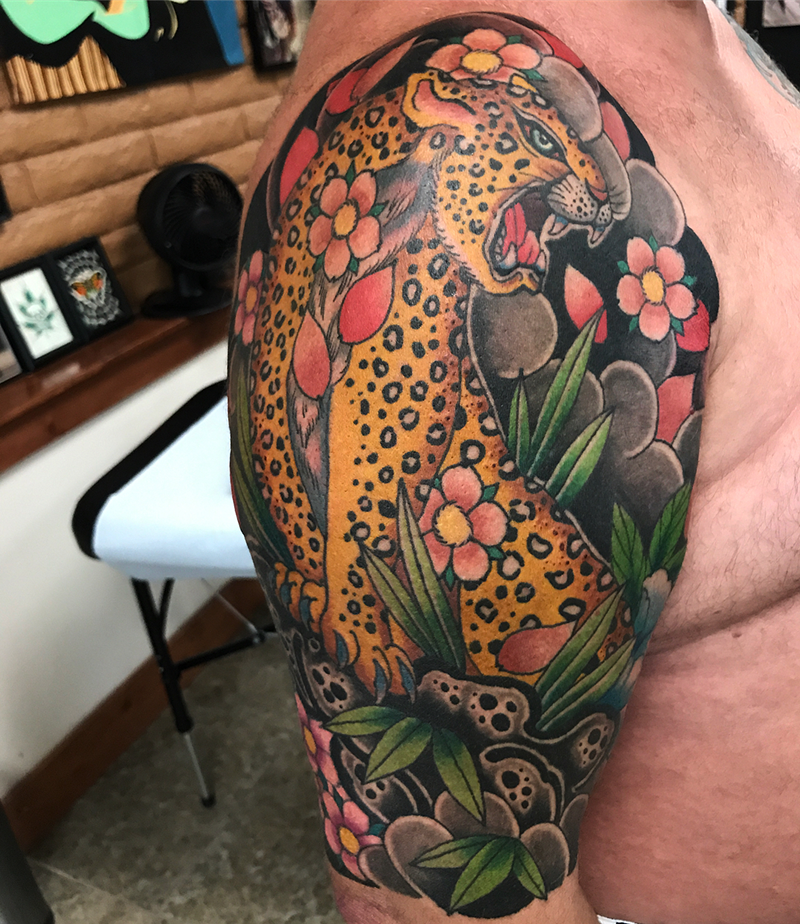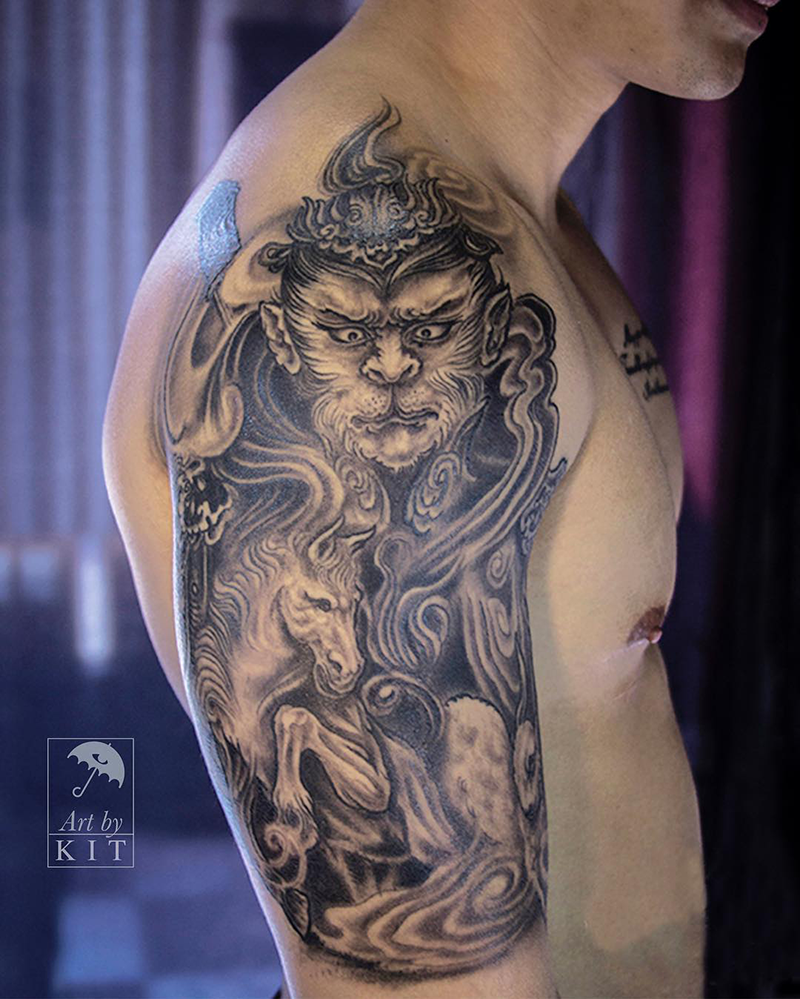 Chest Tattoo Ideas & Inspiration
Chest tattoos are applied to the left side, right side, or across the entire chest, and sometimes extend to the stomach. It's the second largest area to place tattoos behind the back and is often reserved for tattoos the hold special meaning since it's so close to the heart. Like full sleeve and half sleeve tattoos, chest tattoos are easily concealable with a shirt.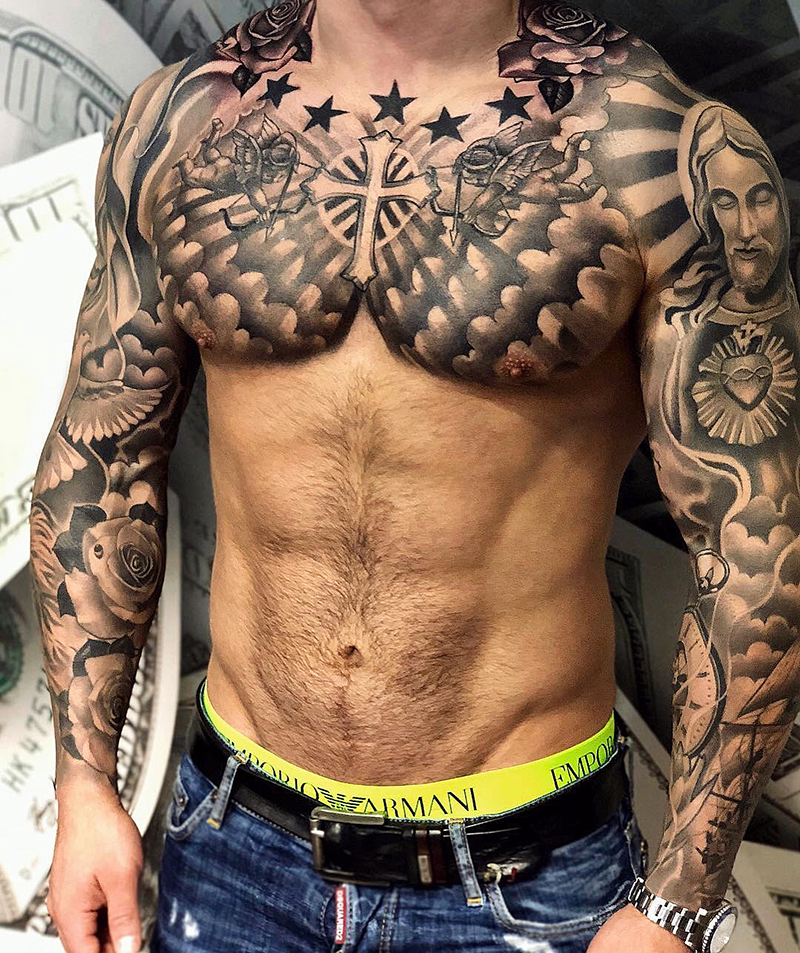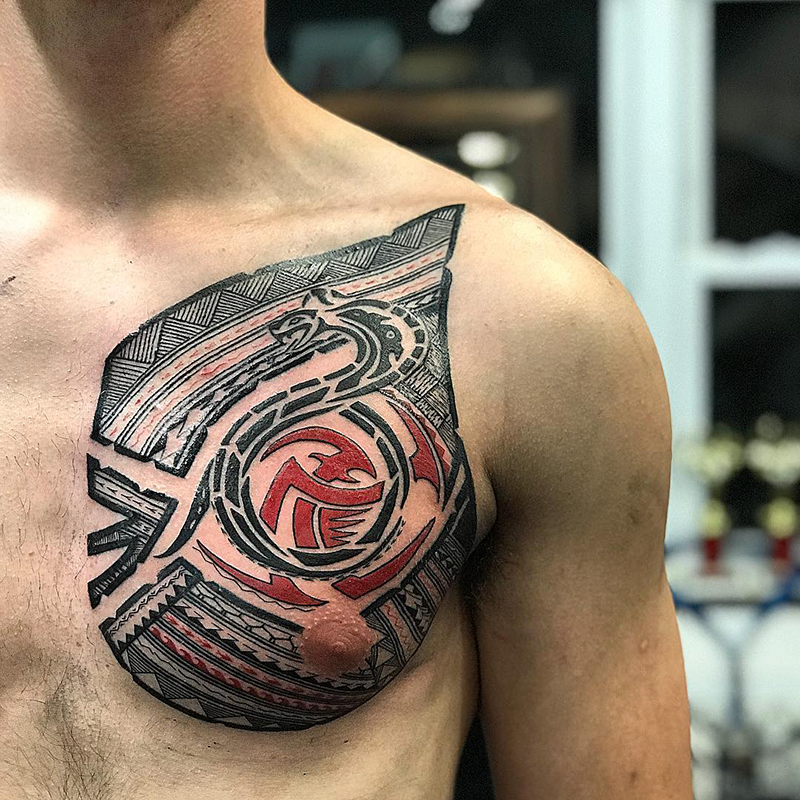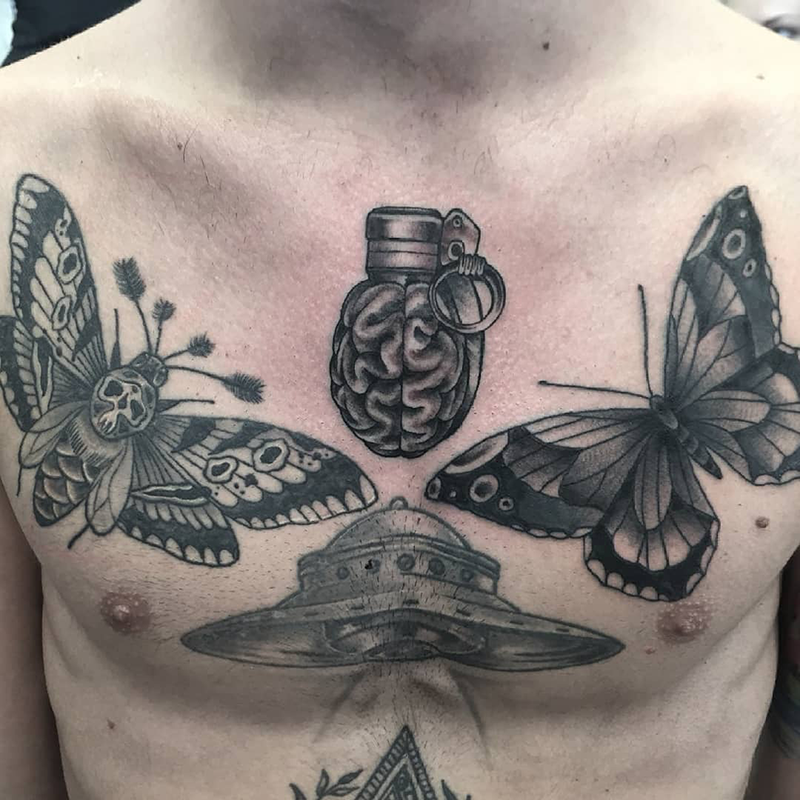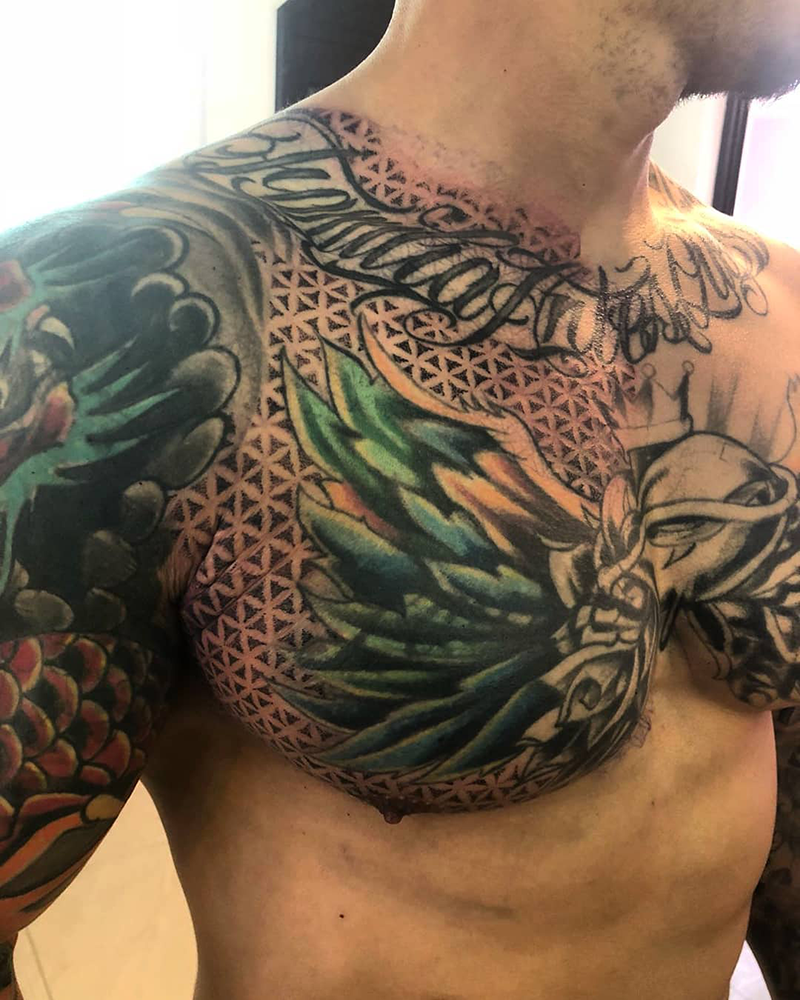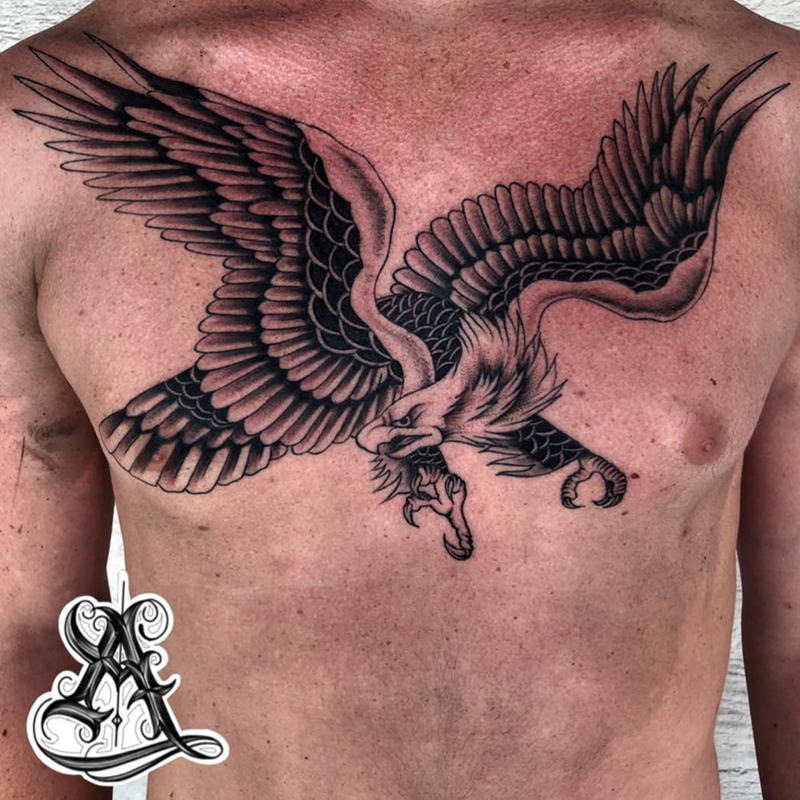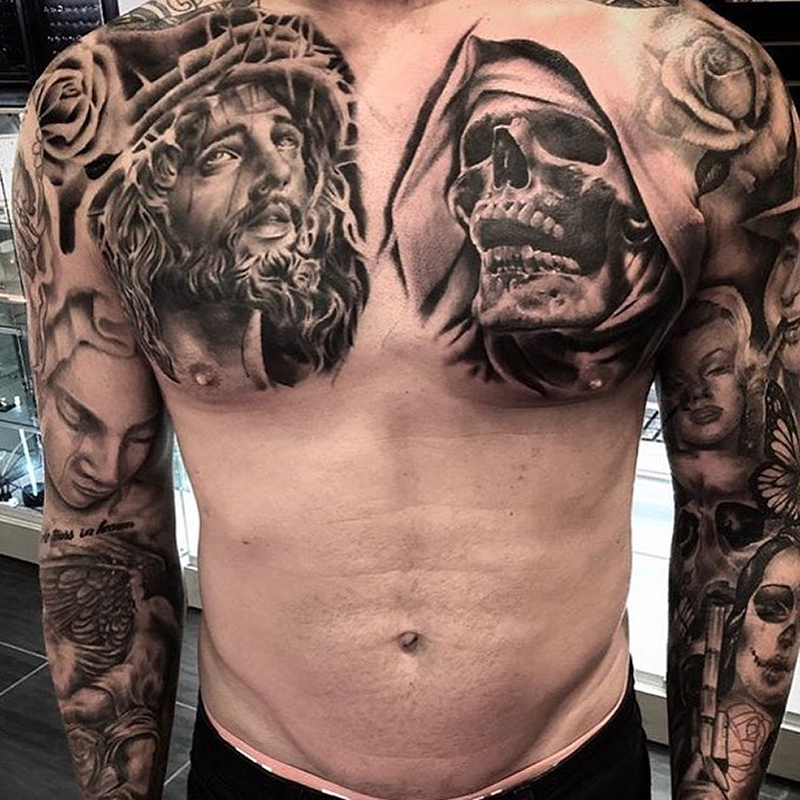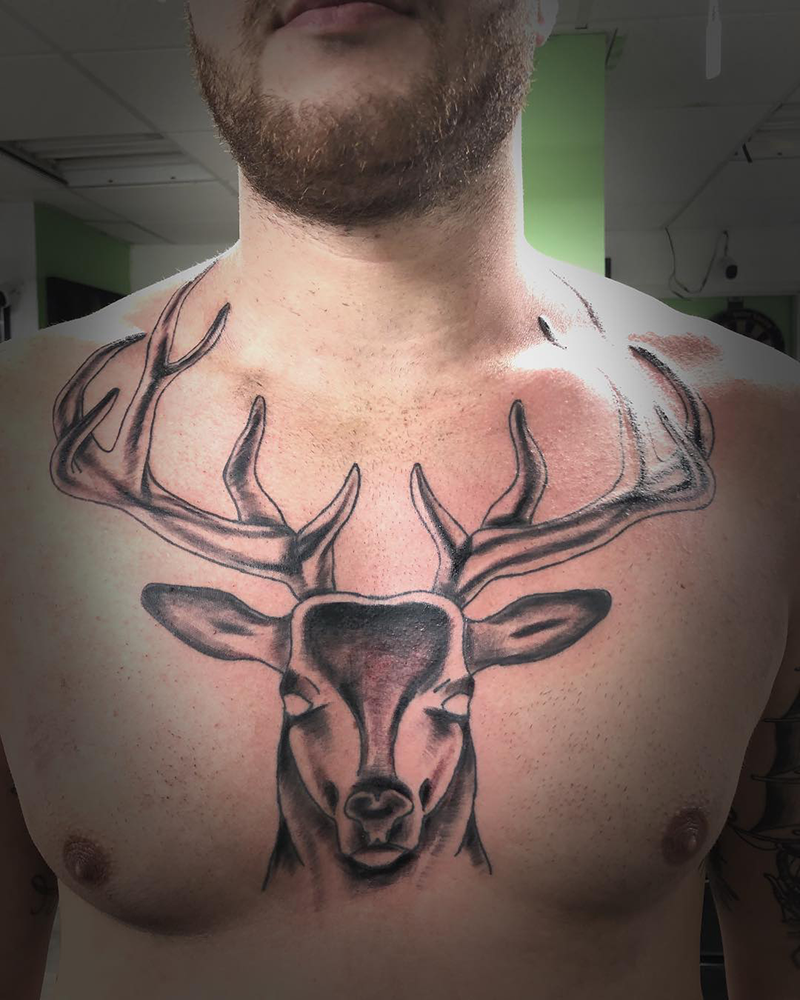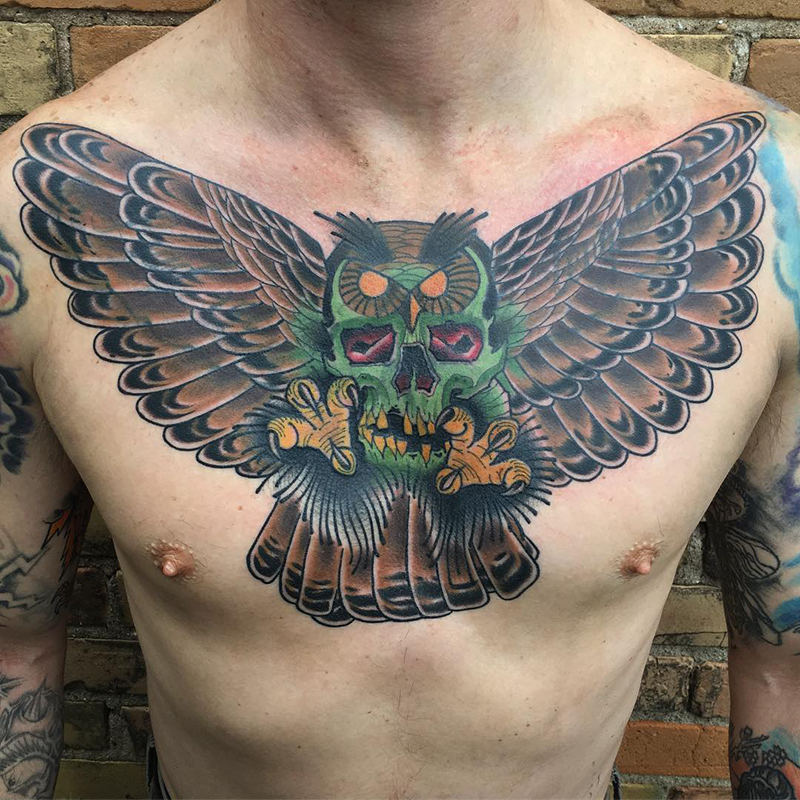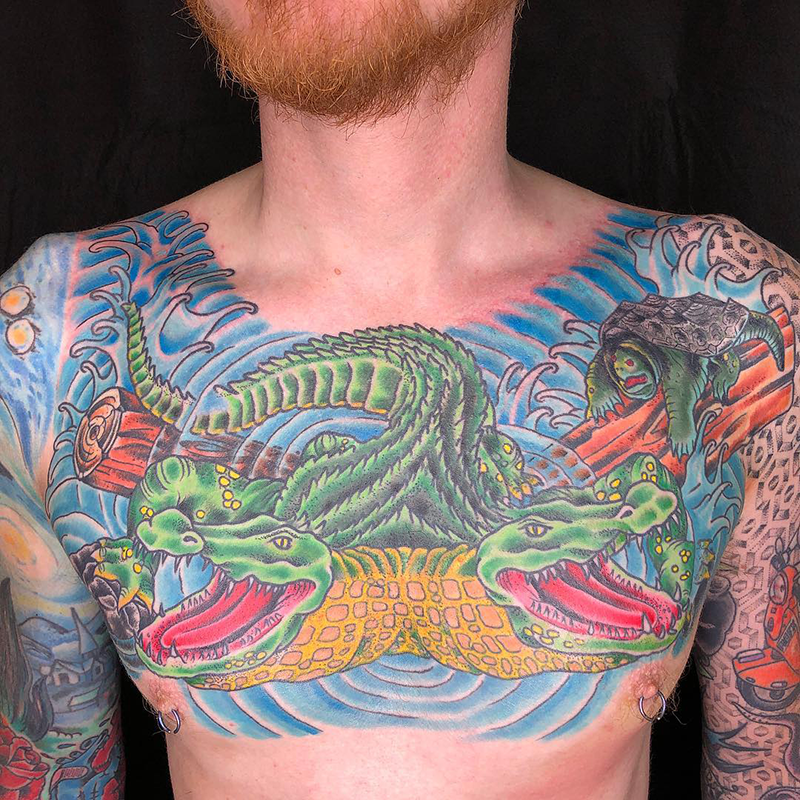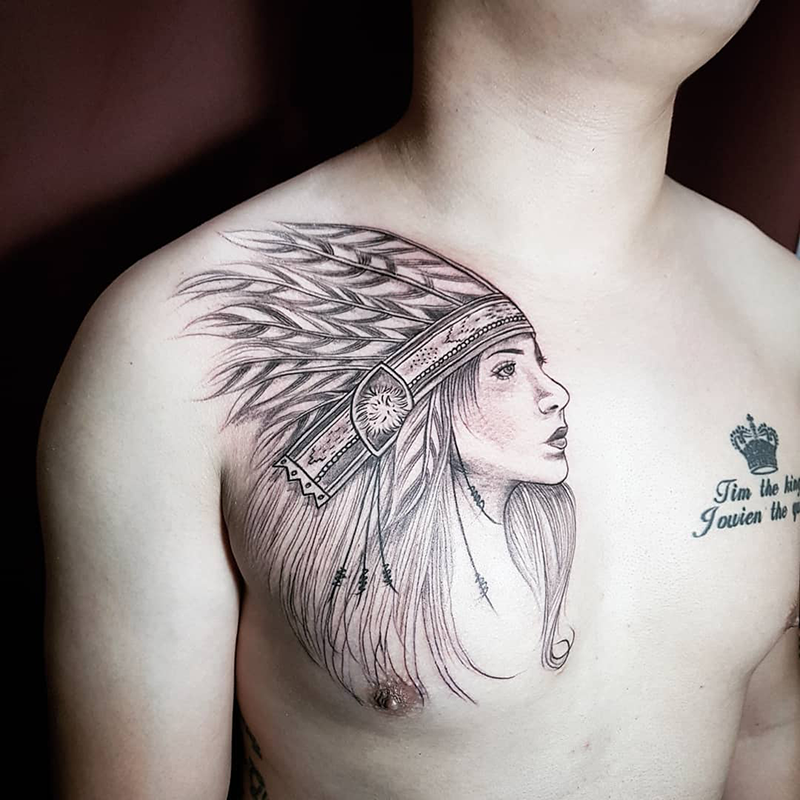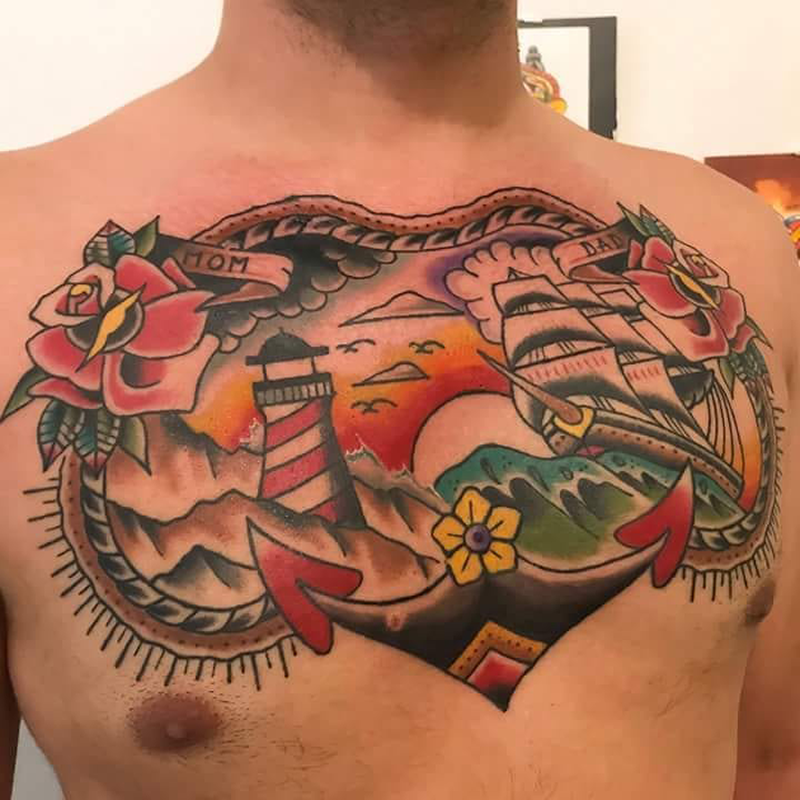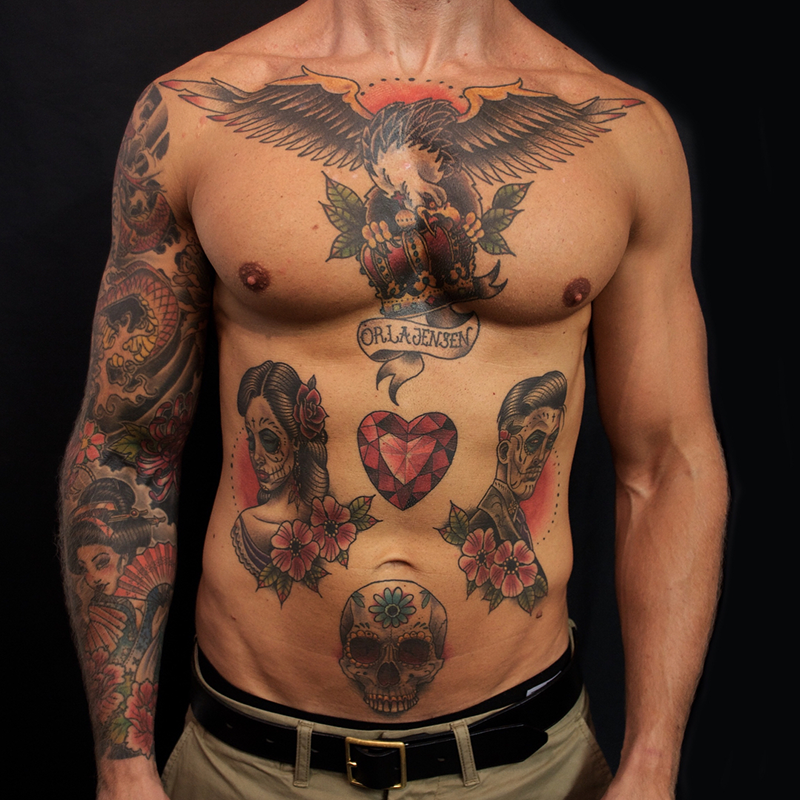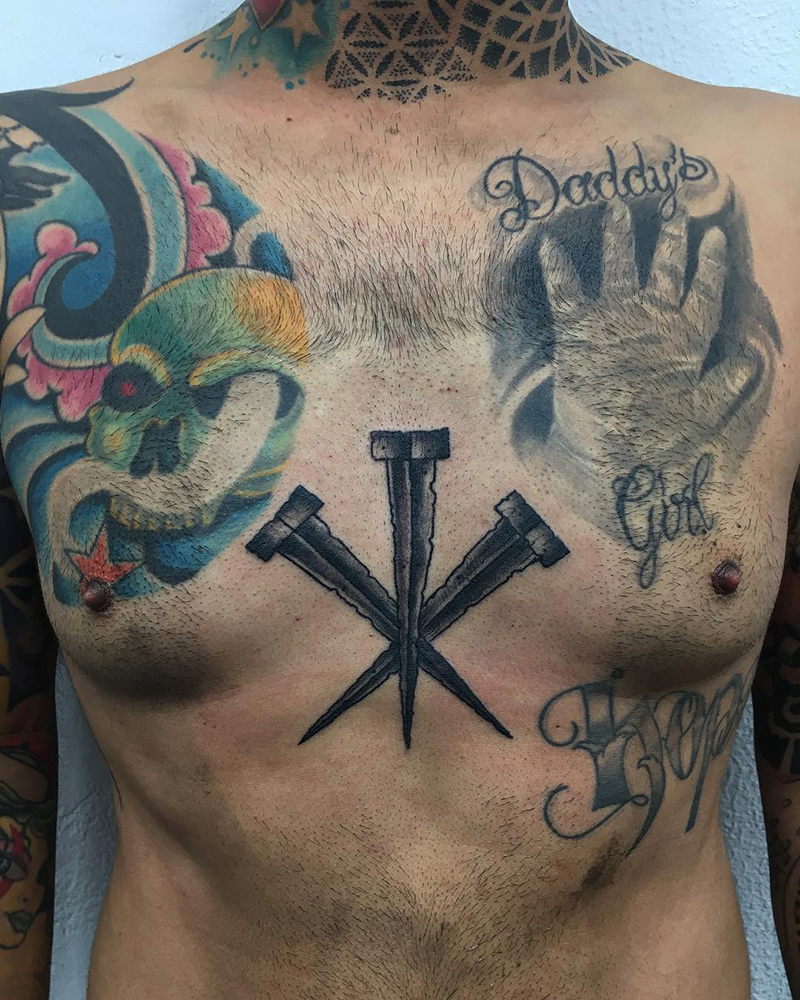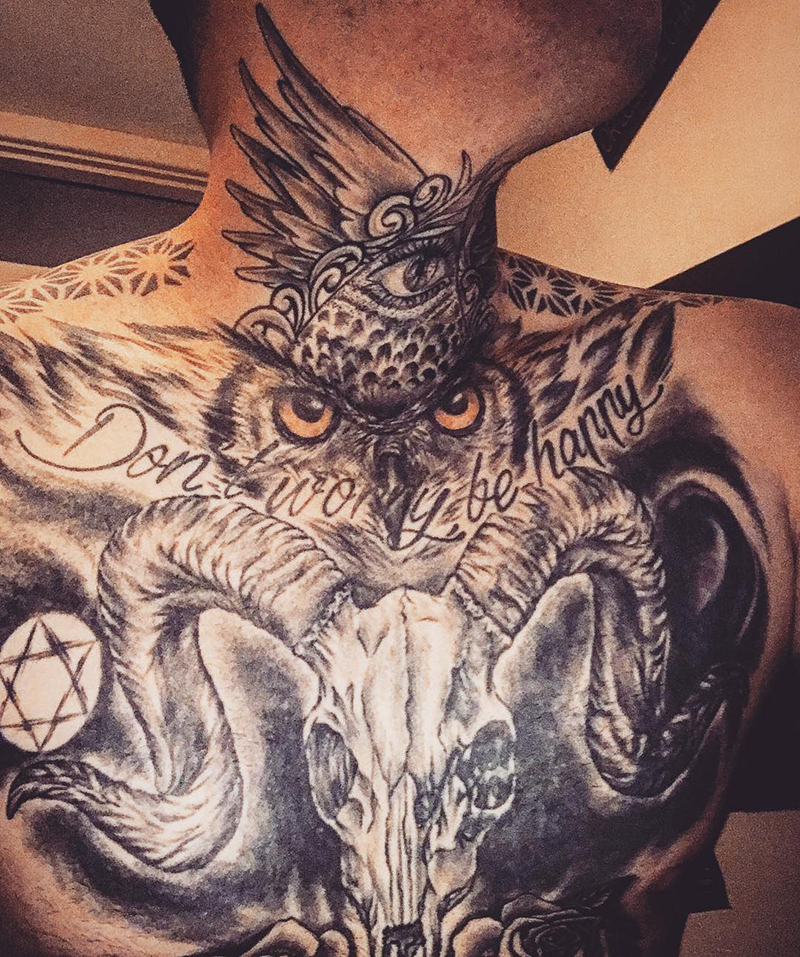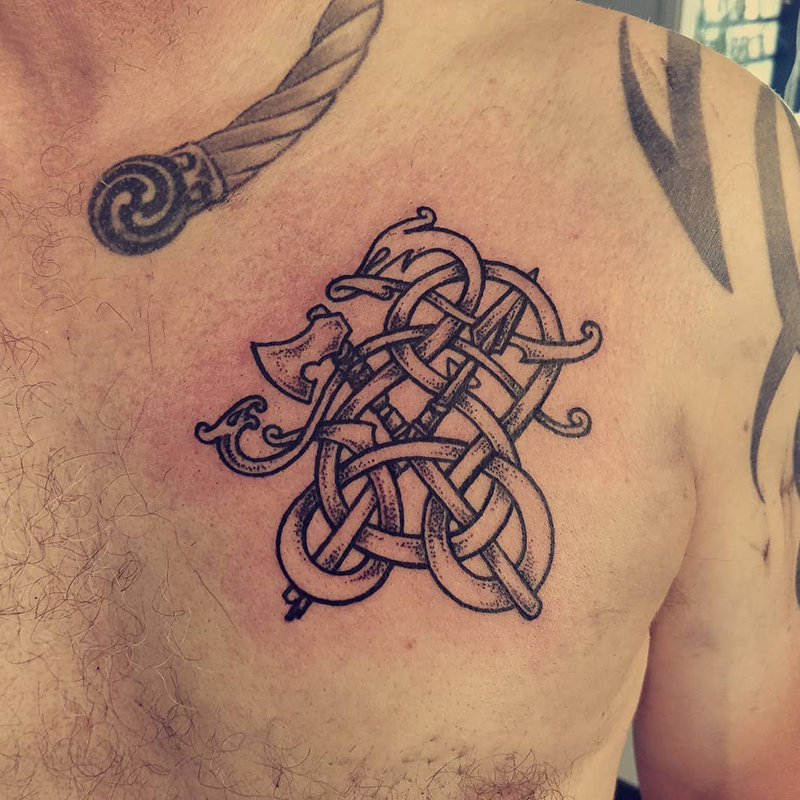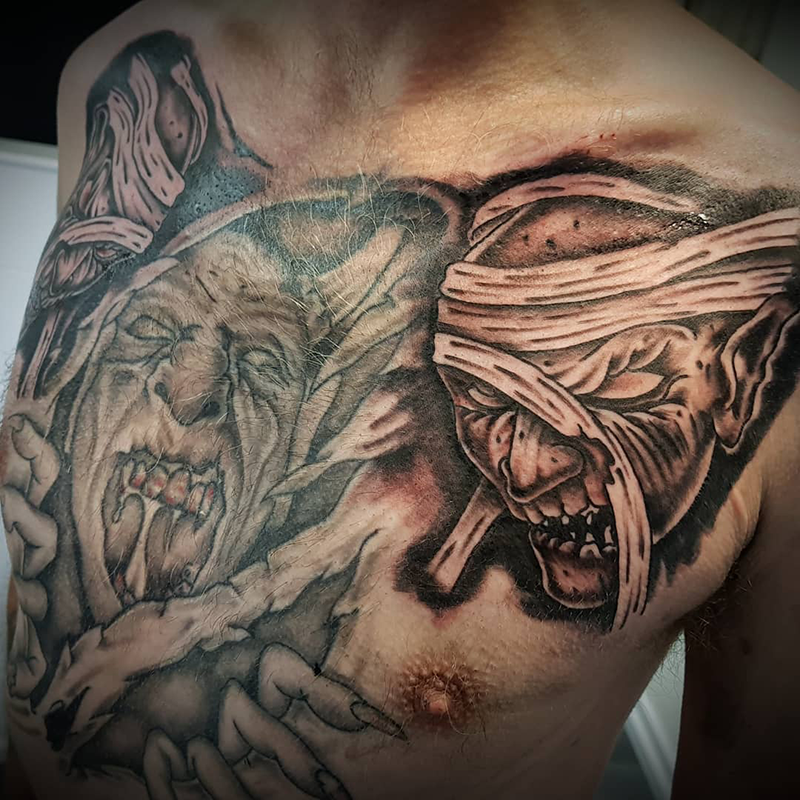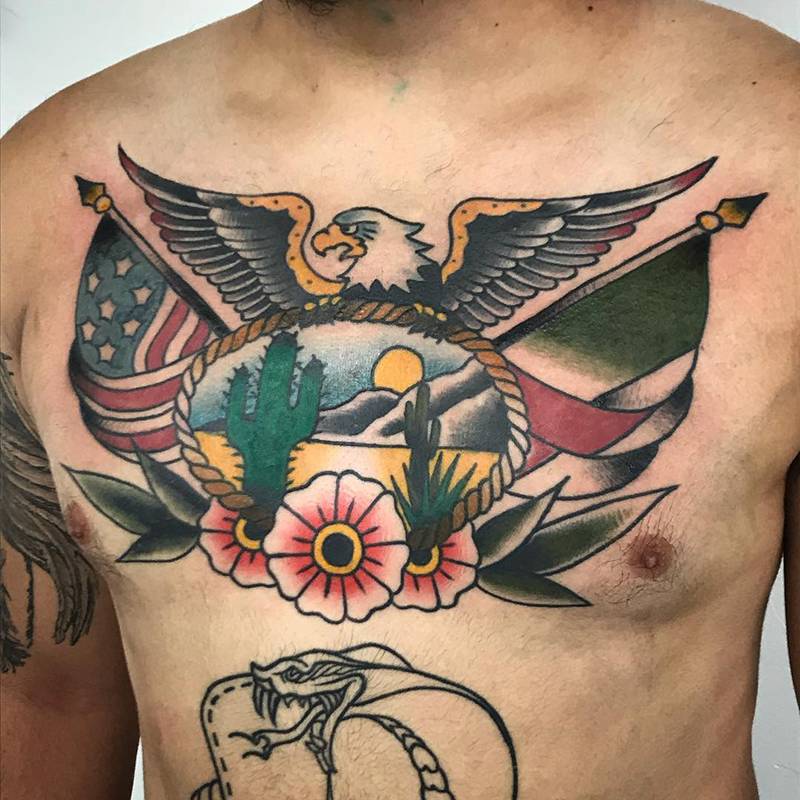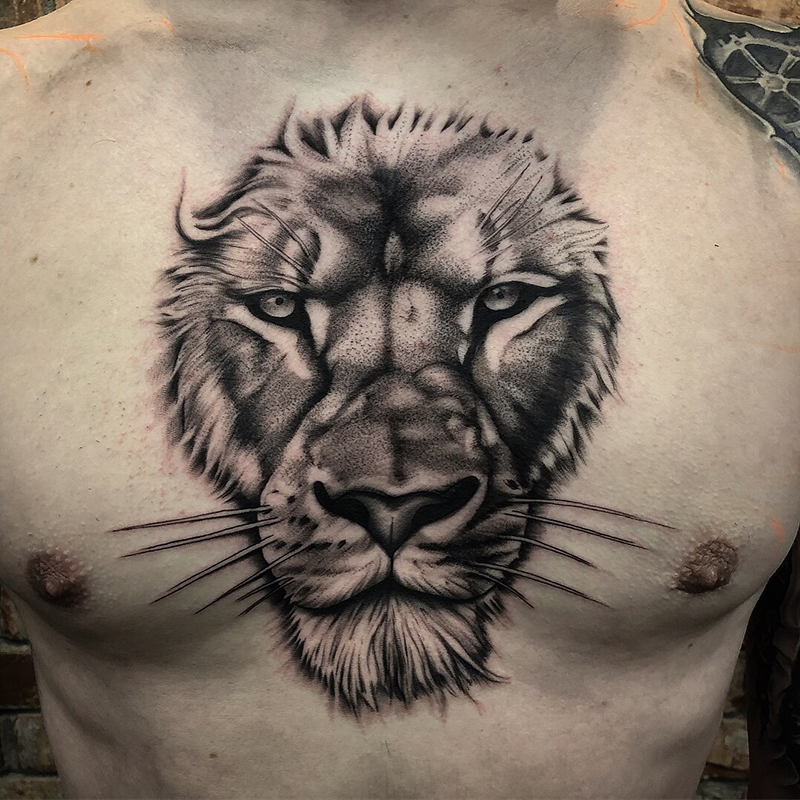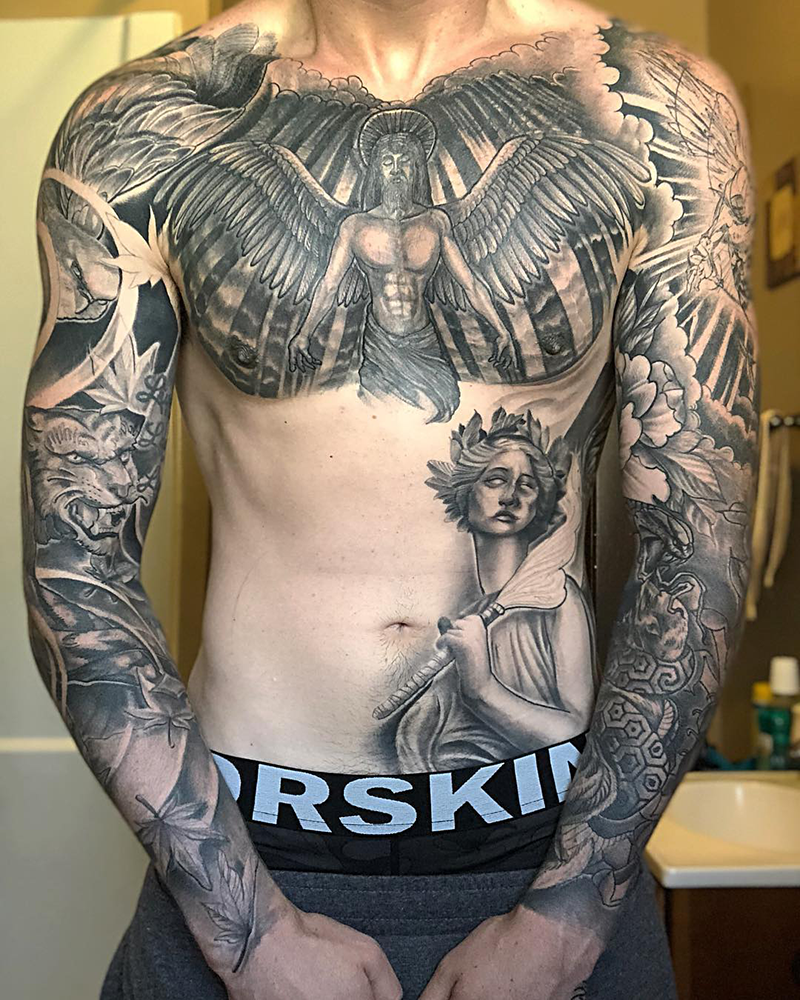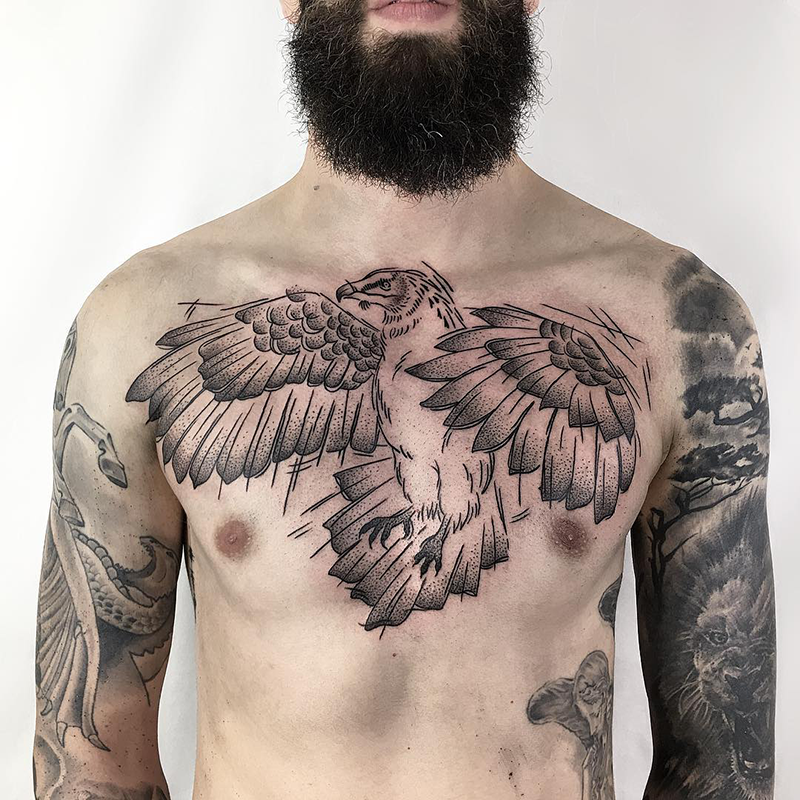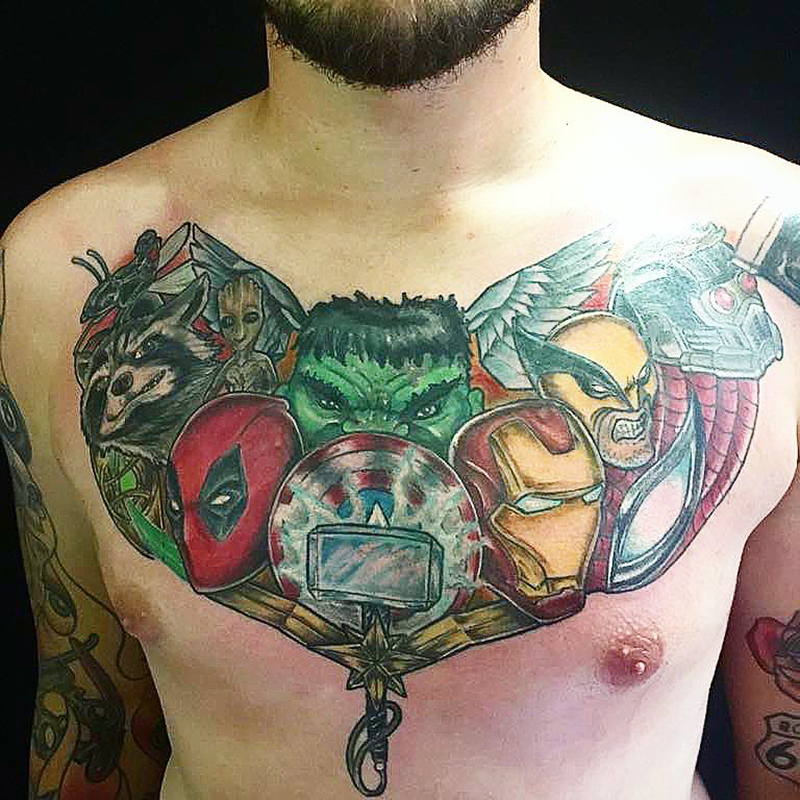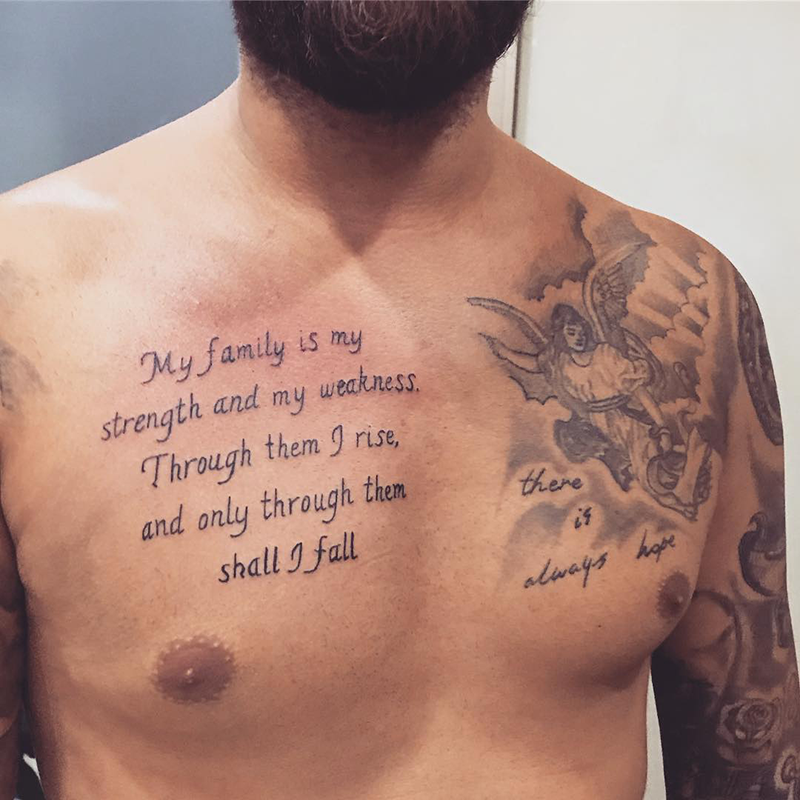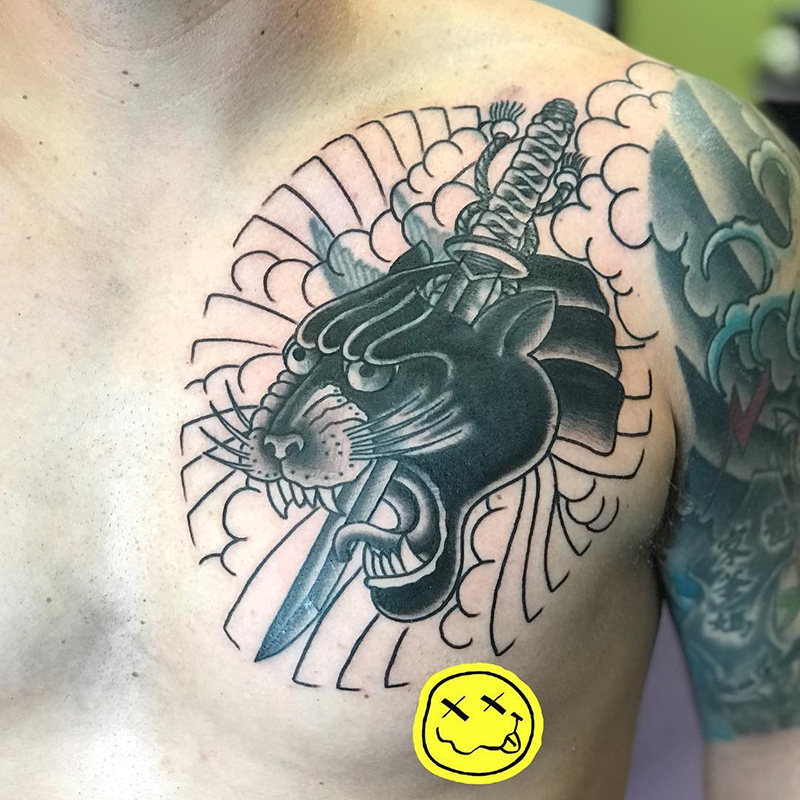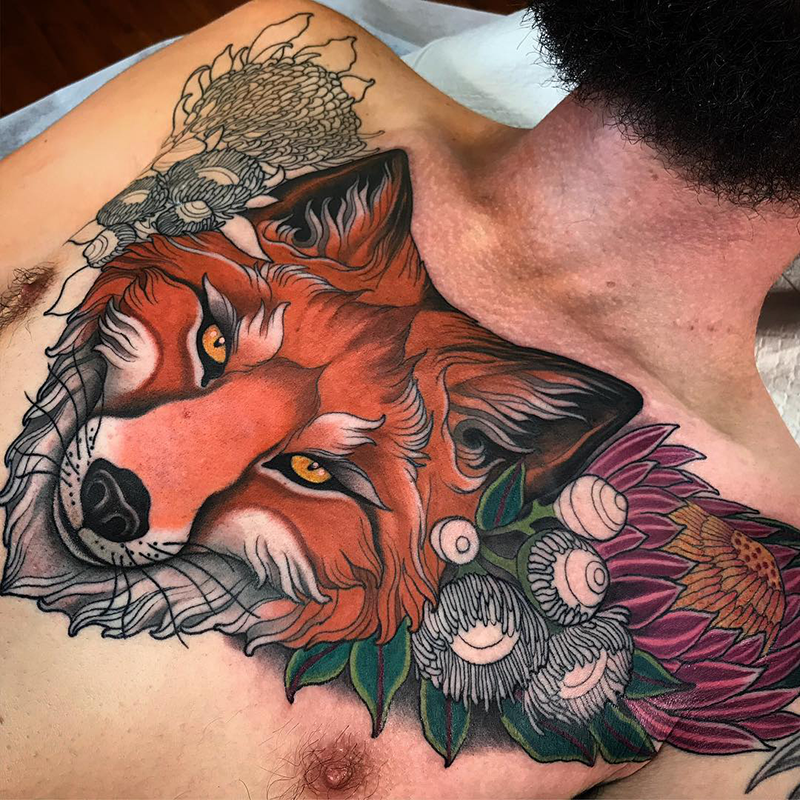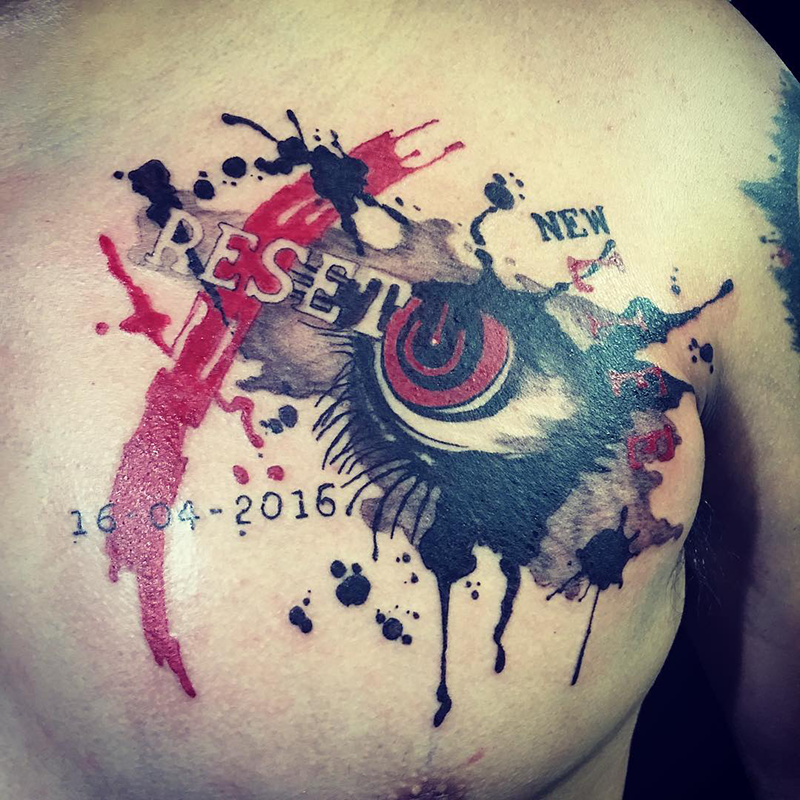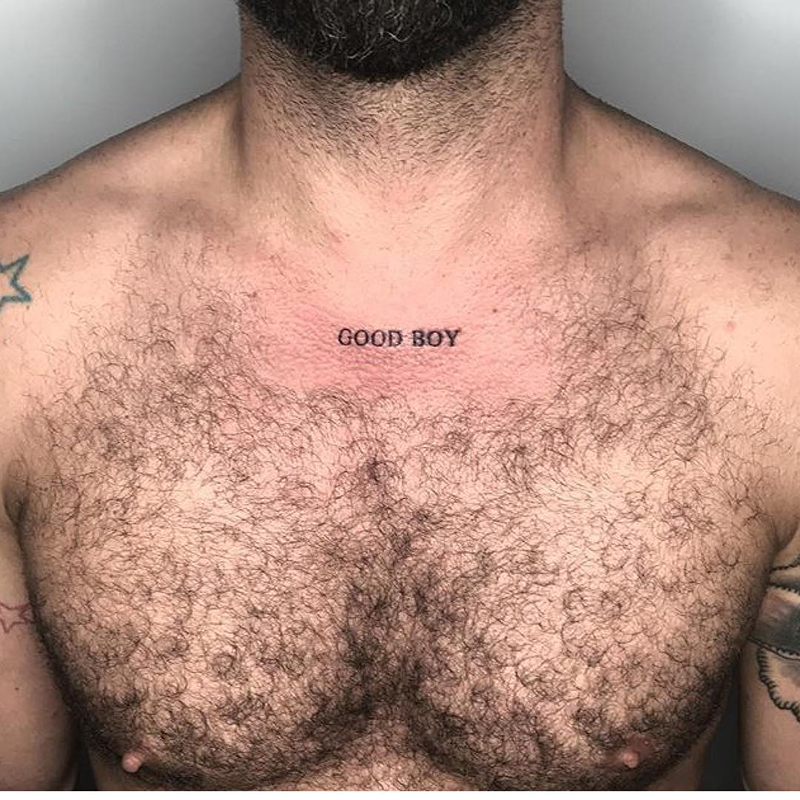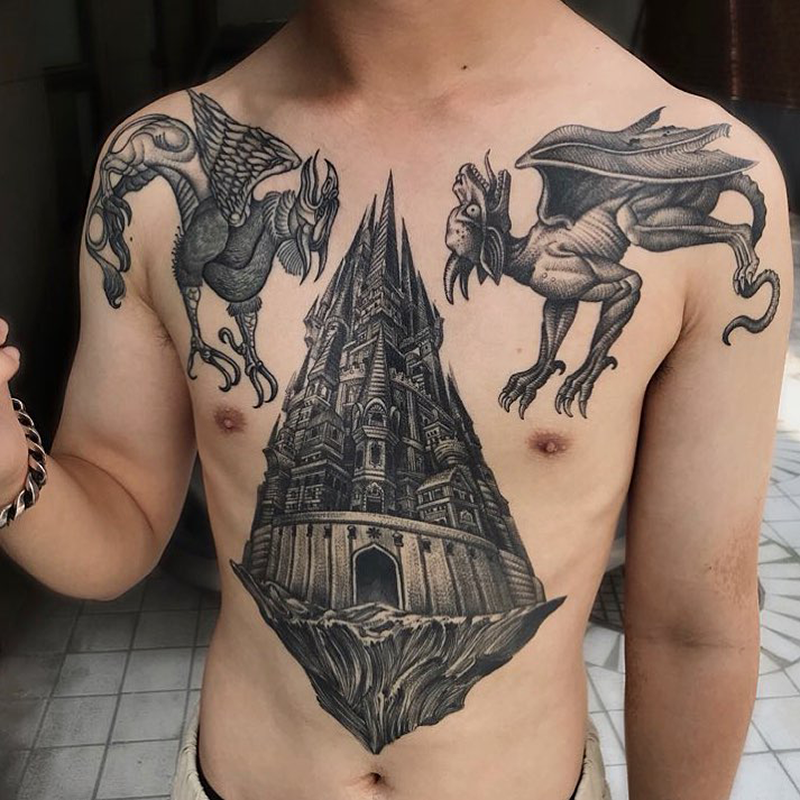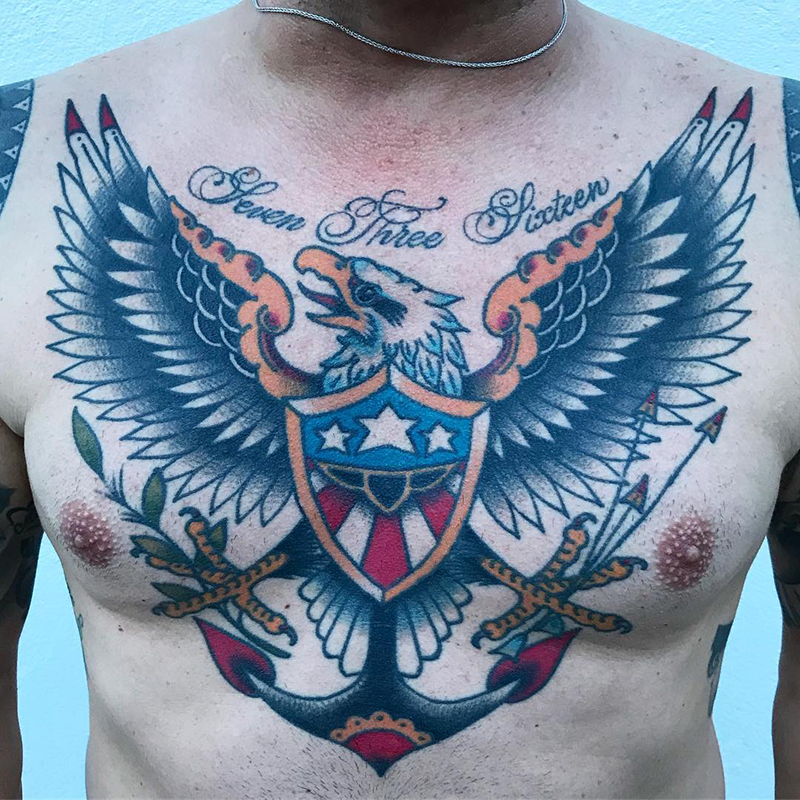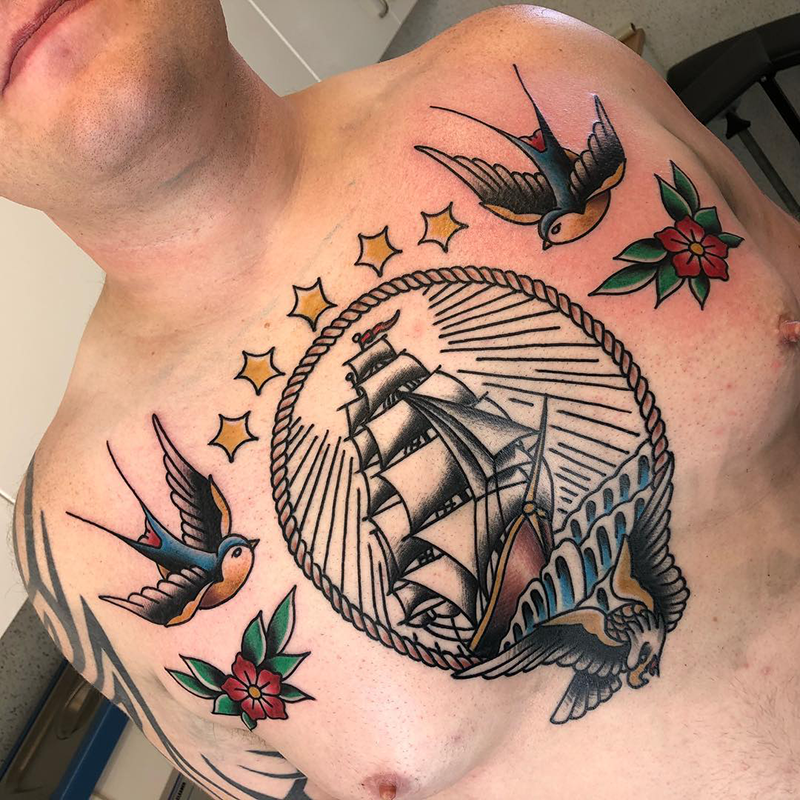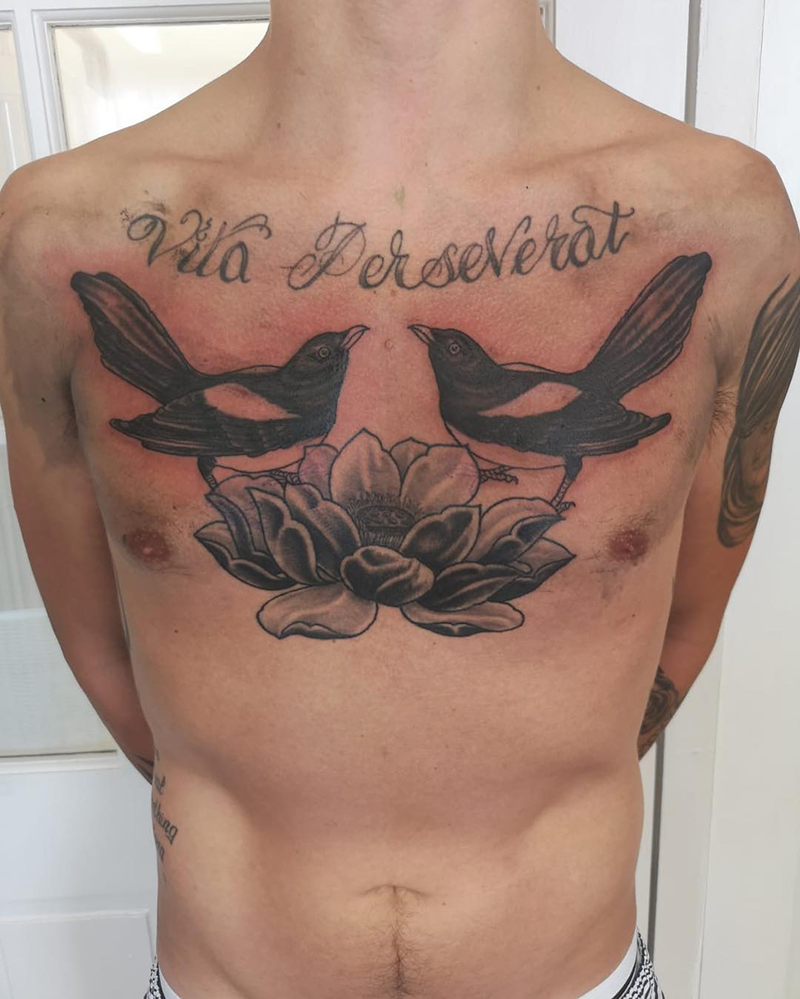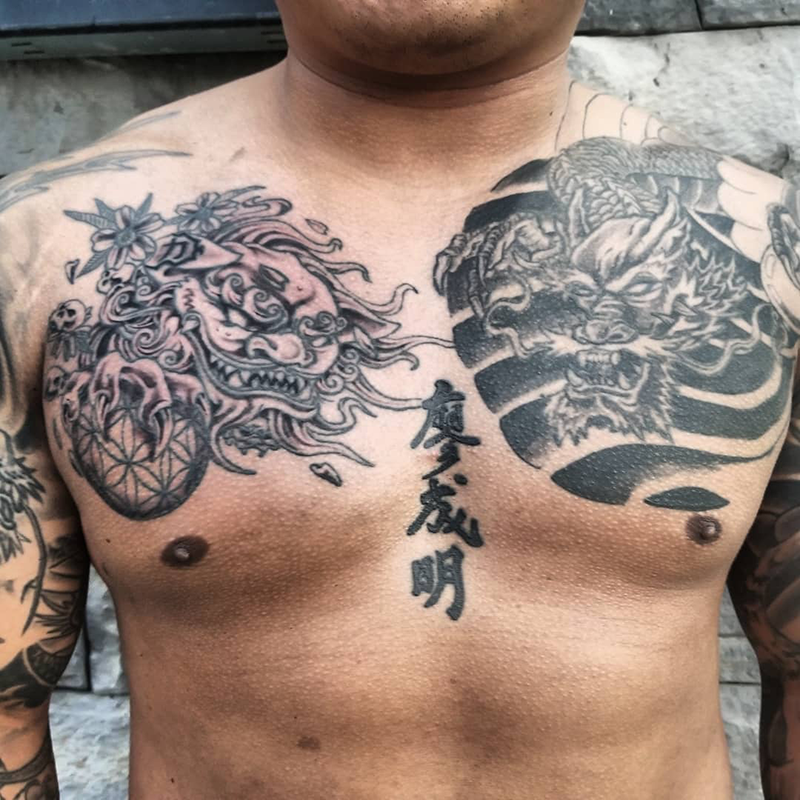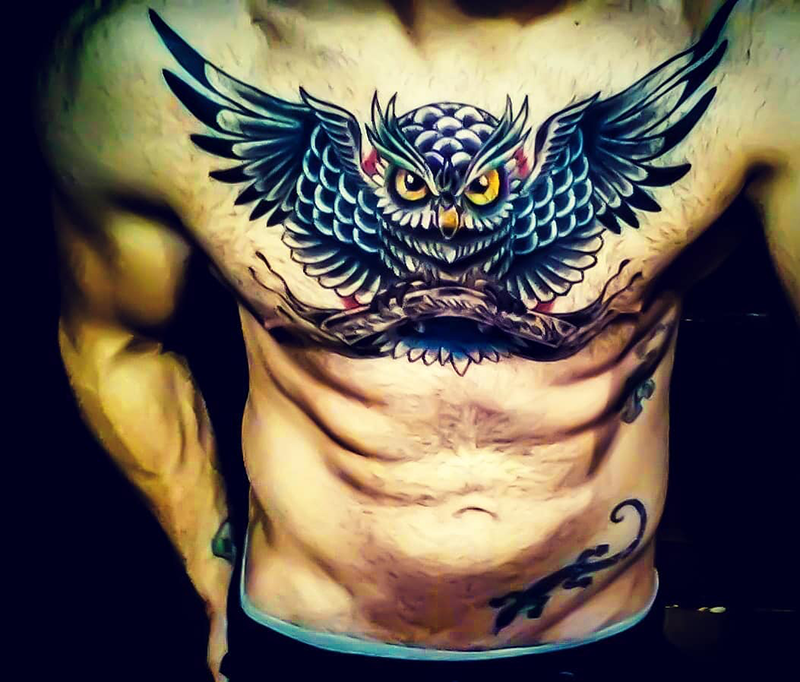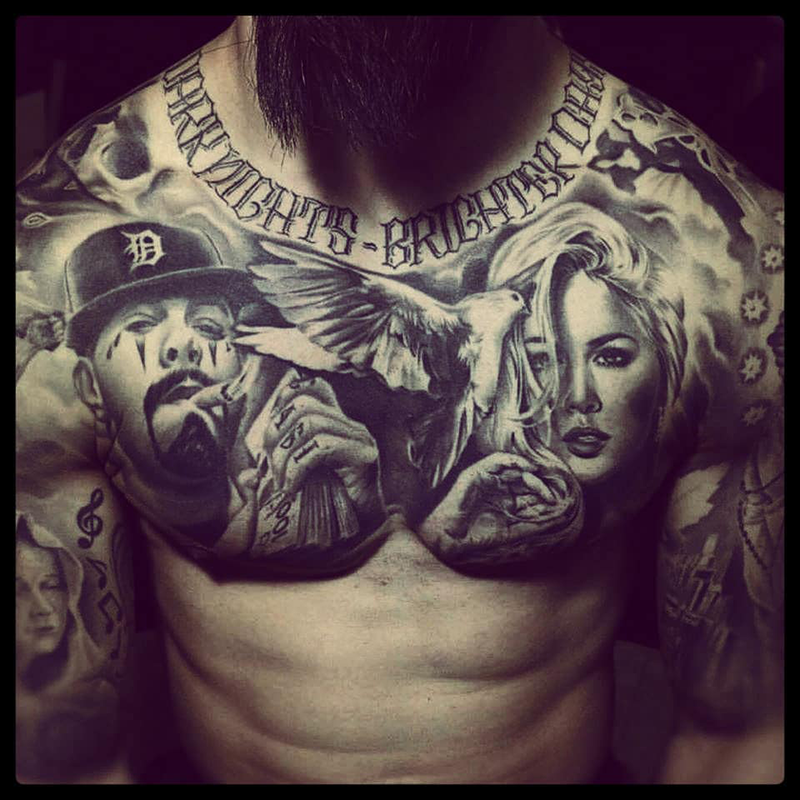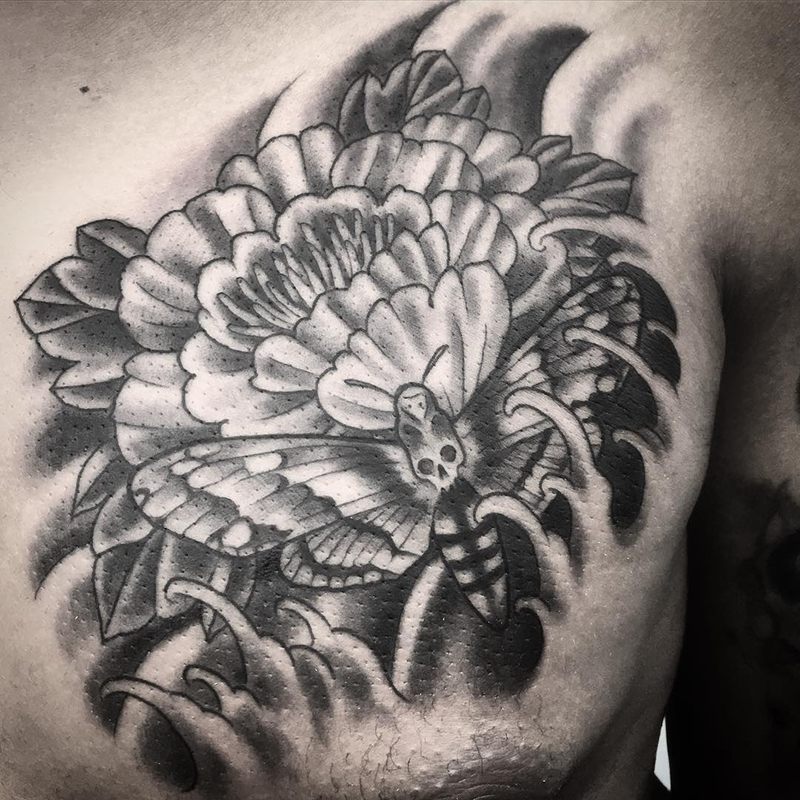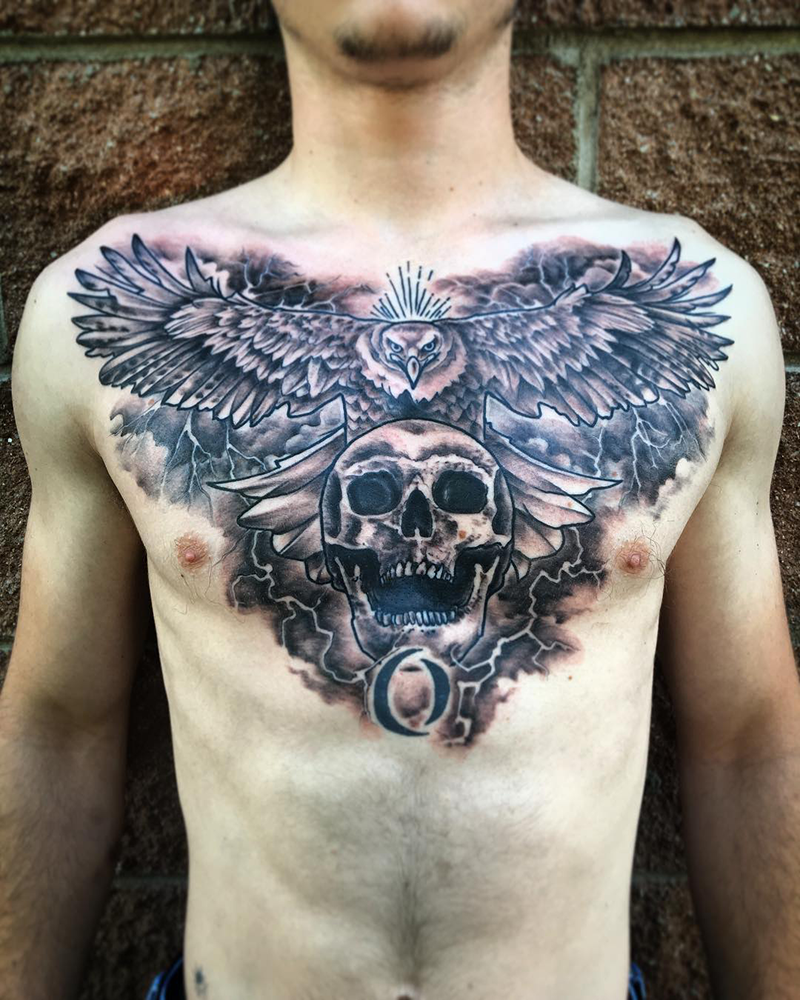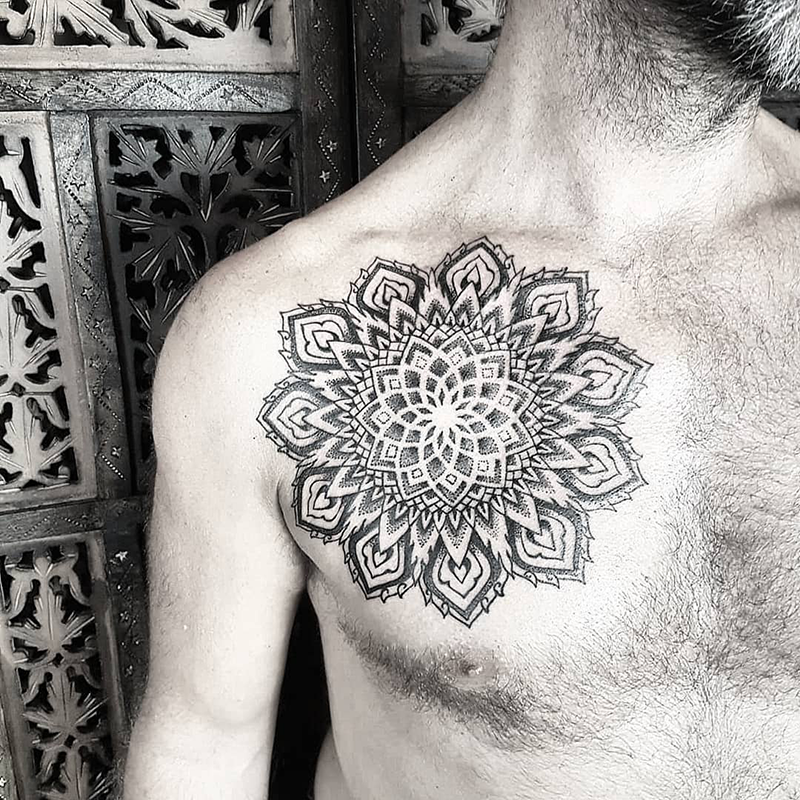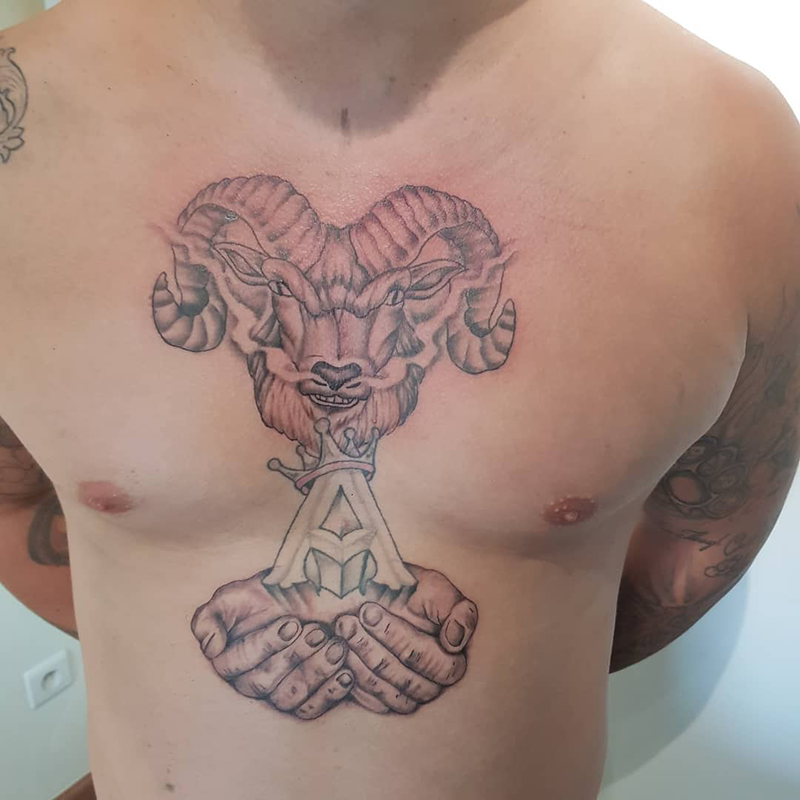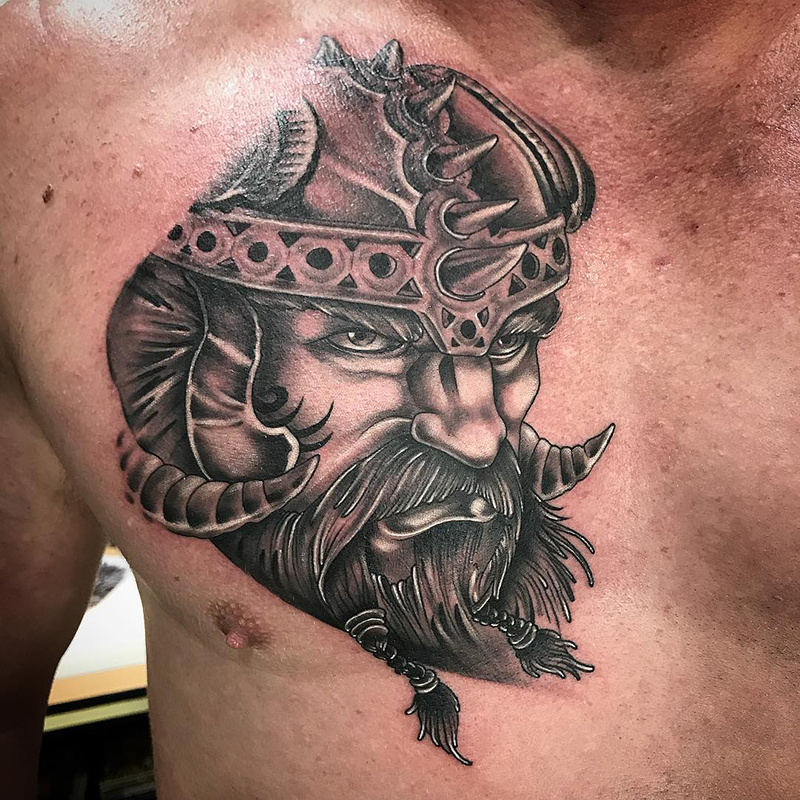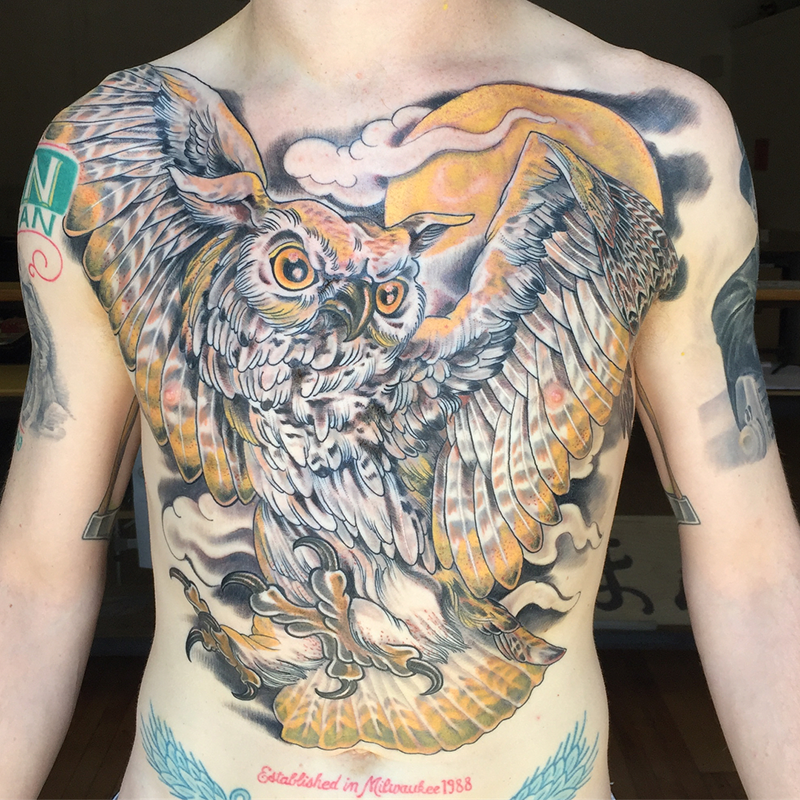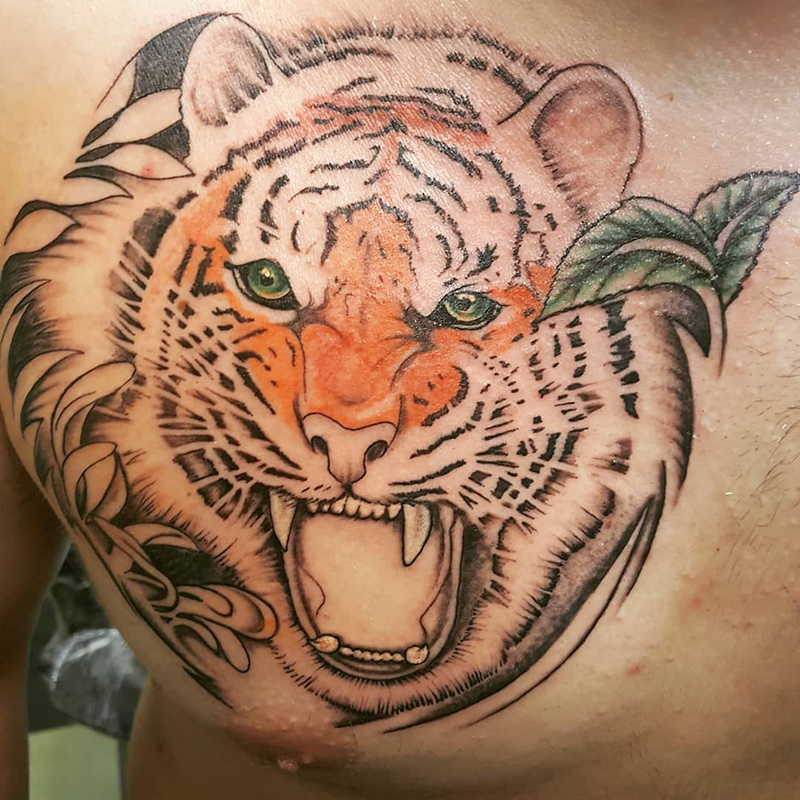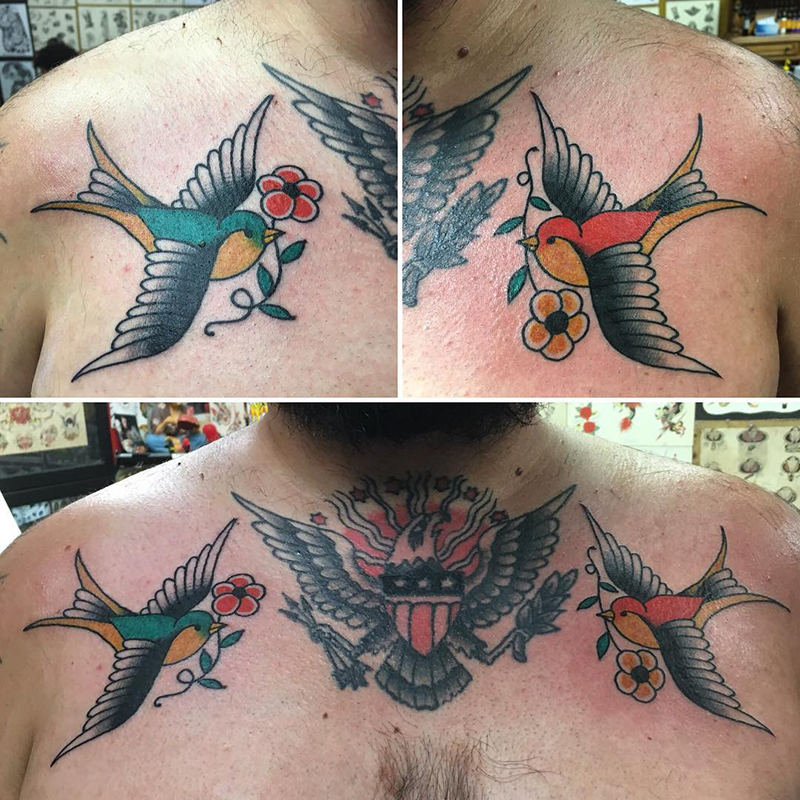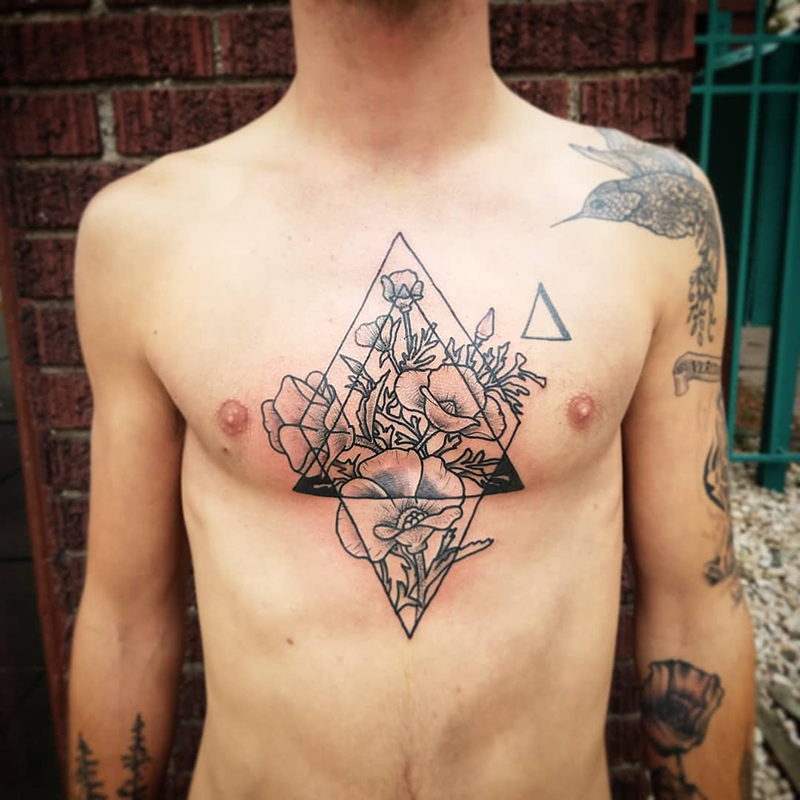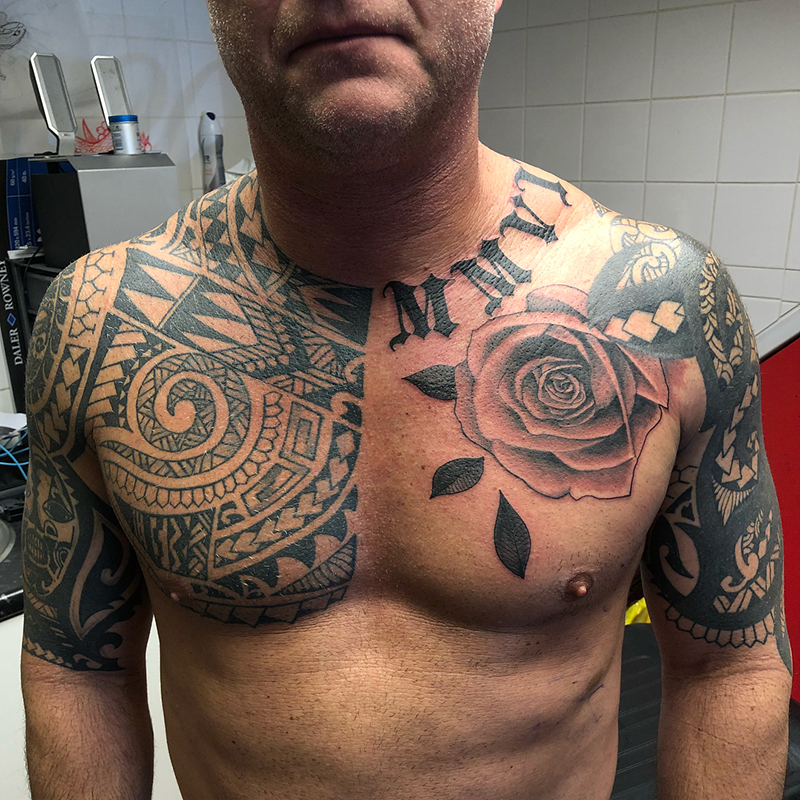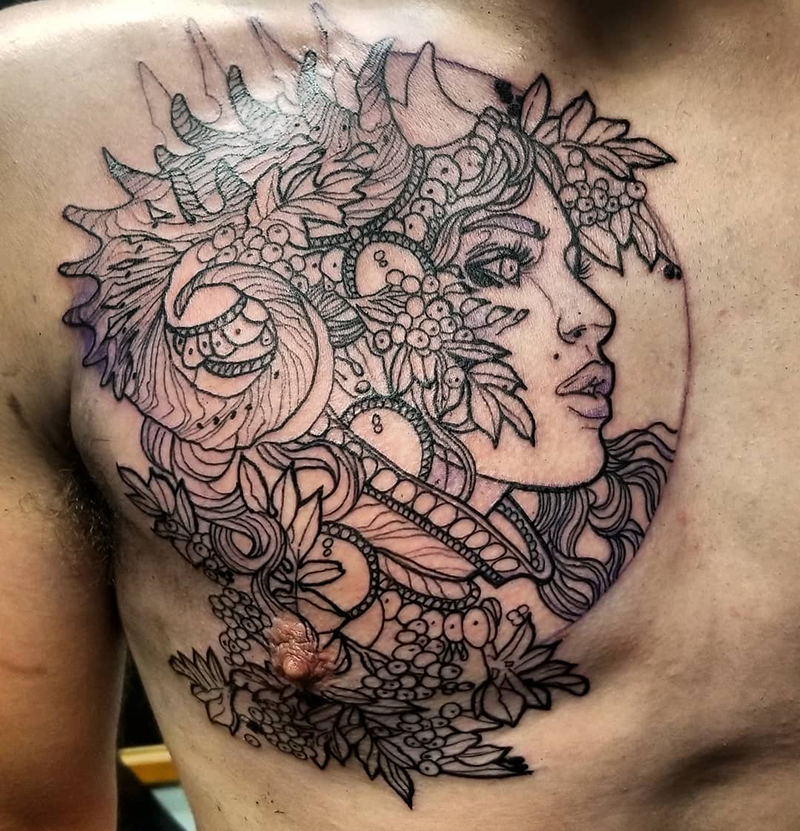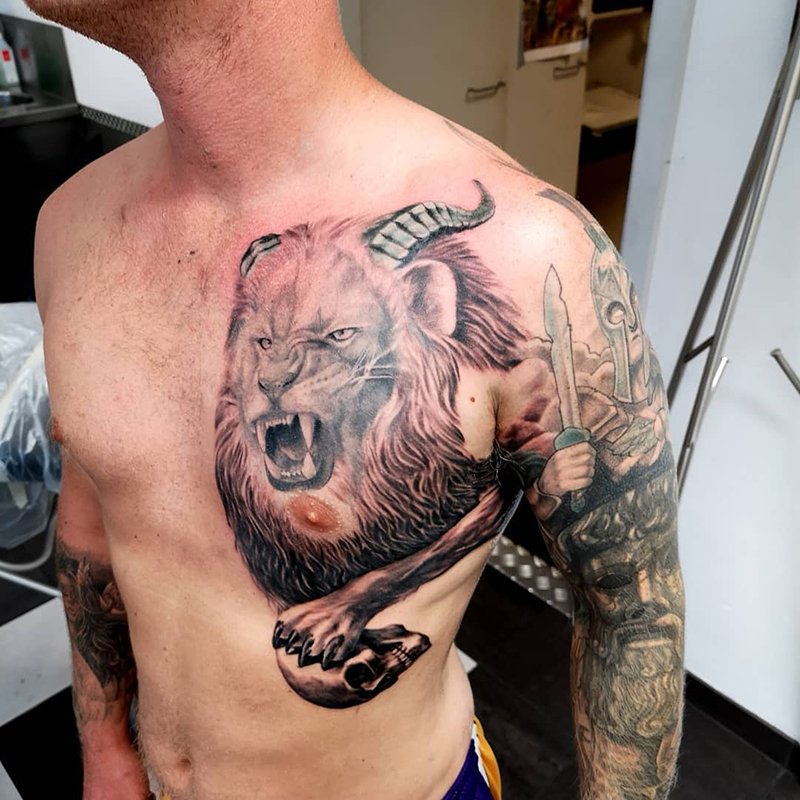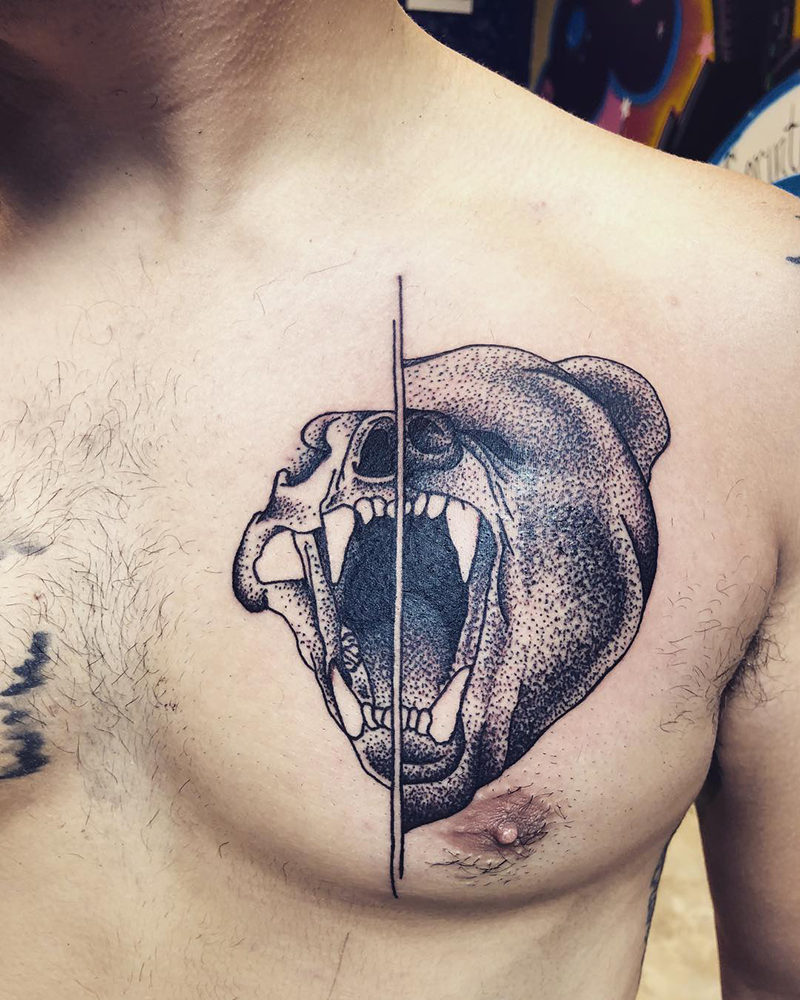 Back Tattoo Ideas & Inspiration
Back tattoos can be applied to left side, ride side, upper, lower, or across the entire back. It's the largest area to place tattoos and are easily concealable with a shirt.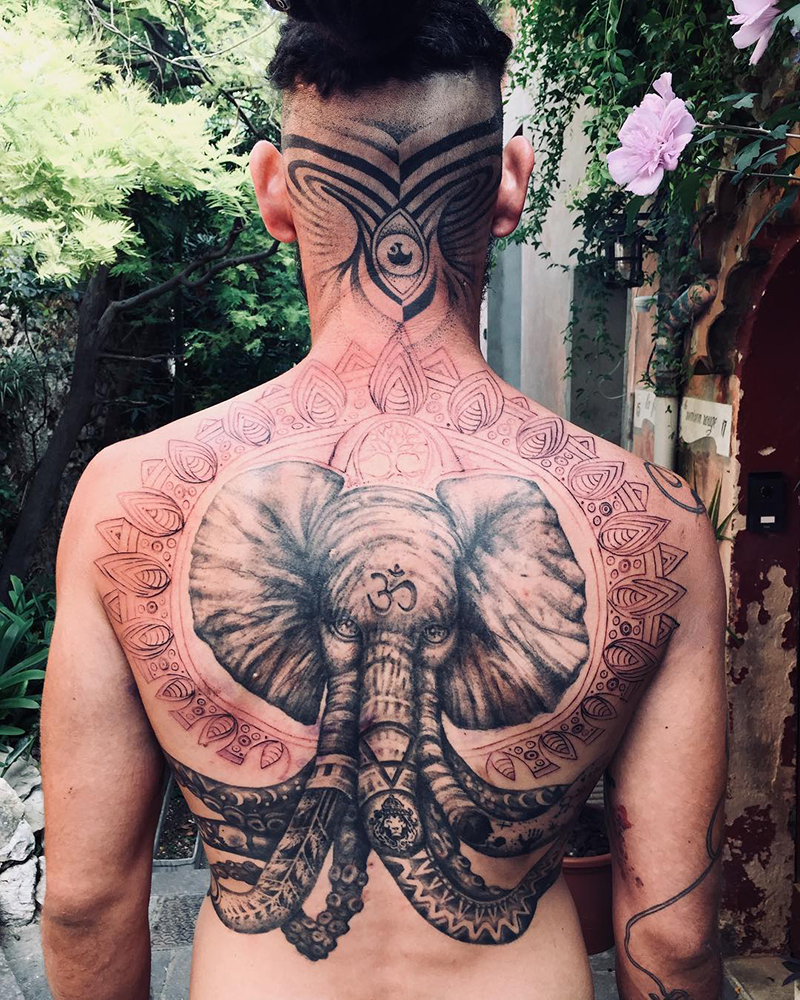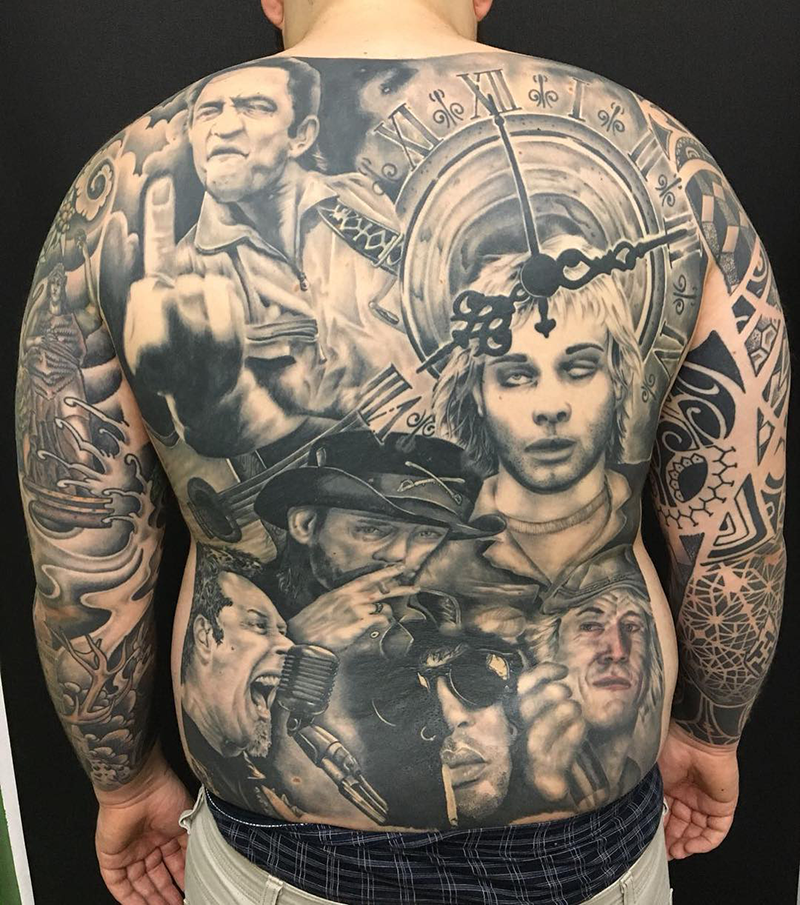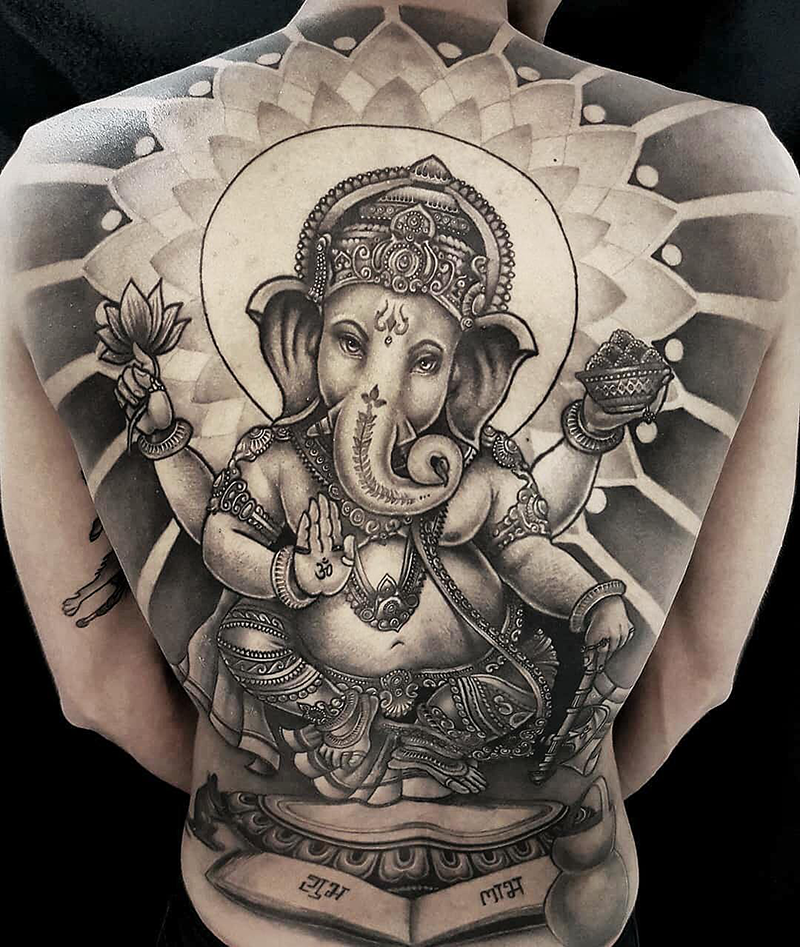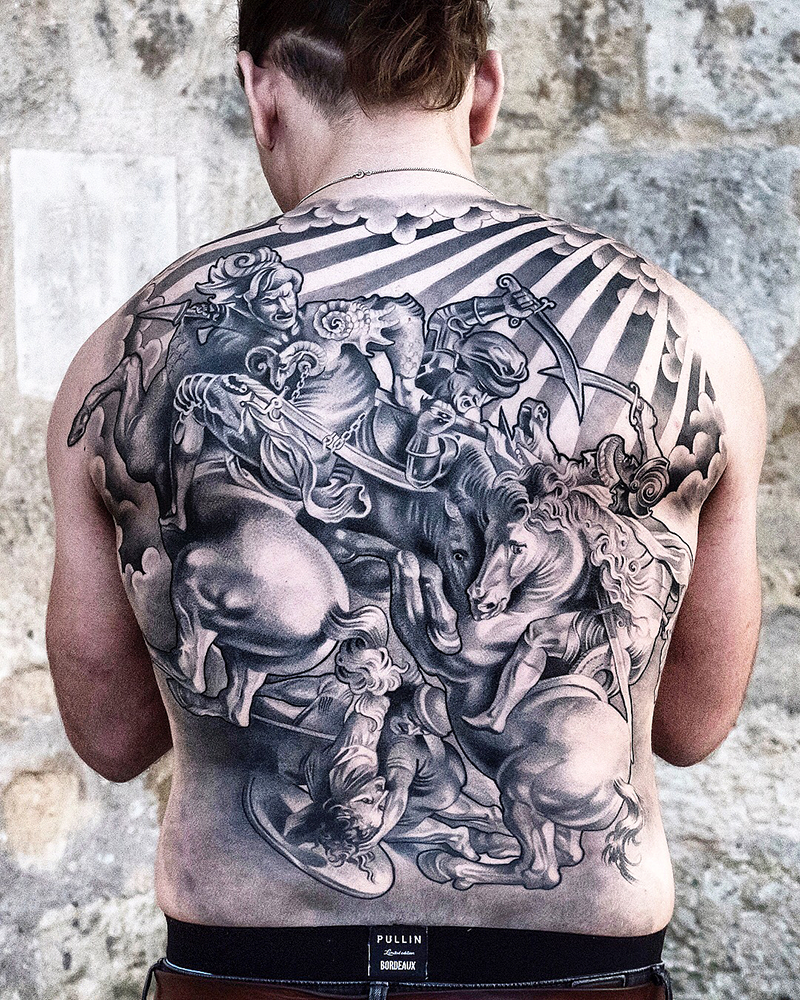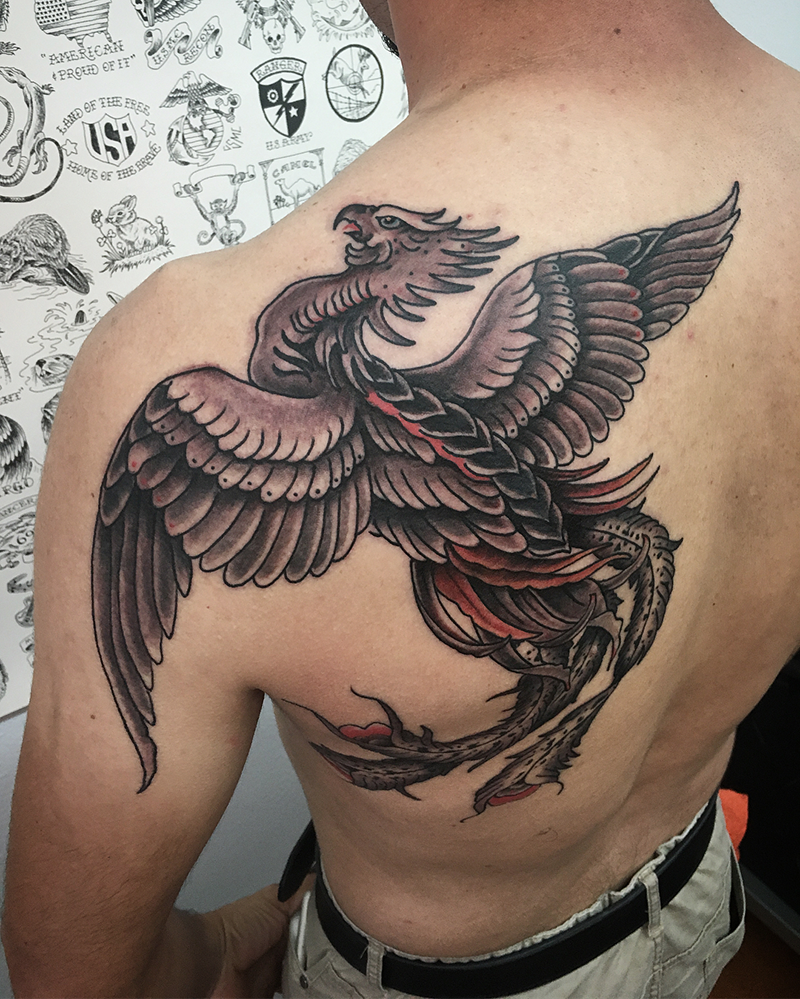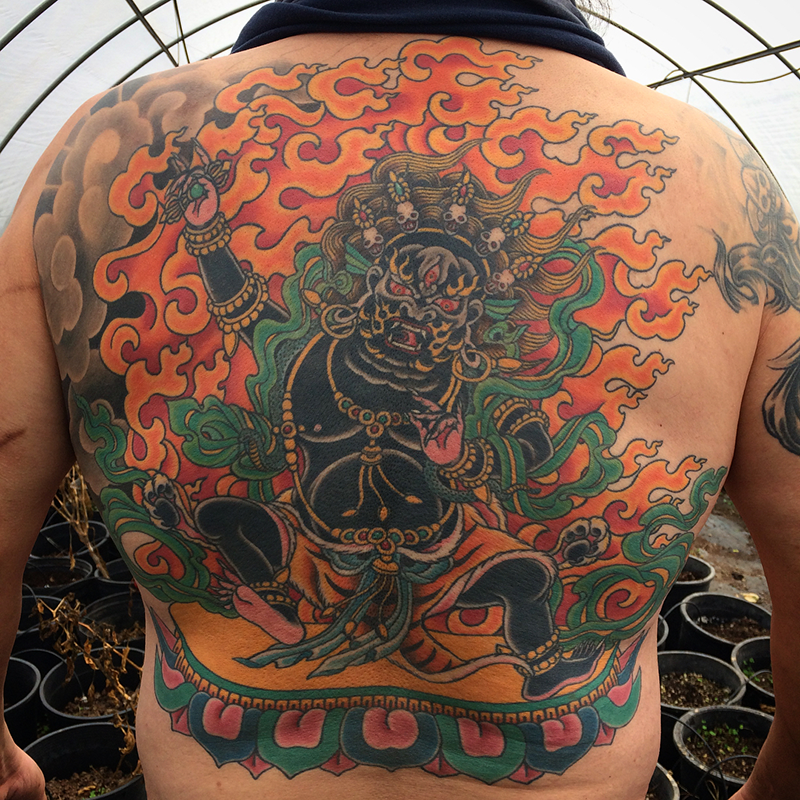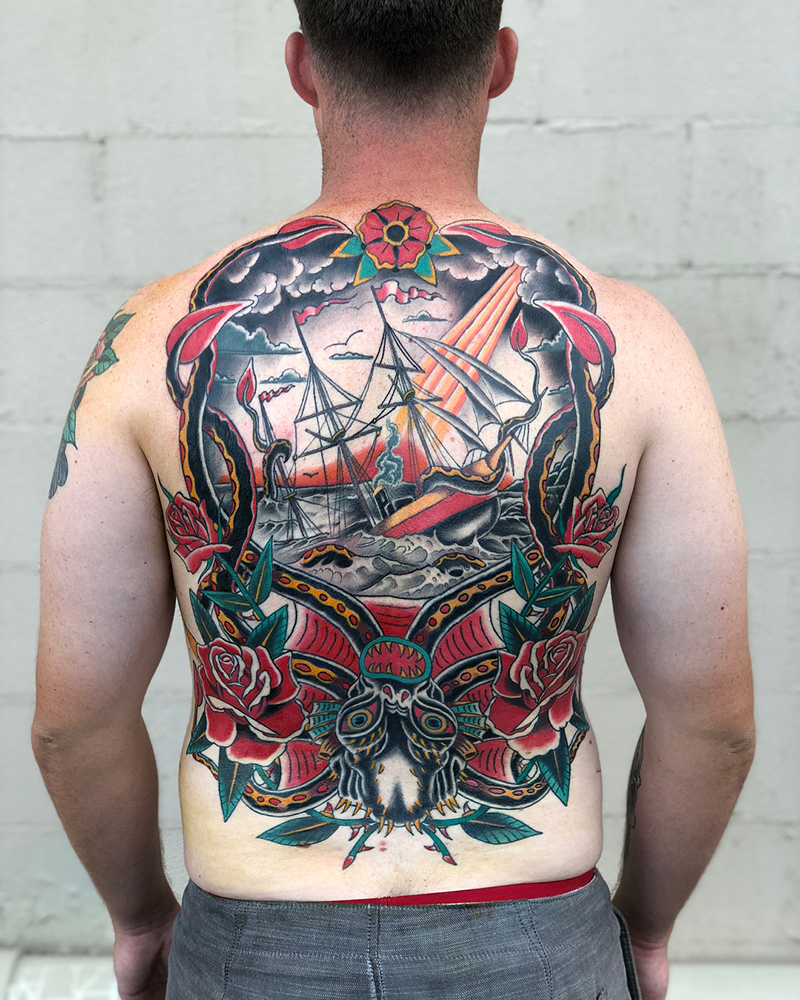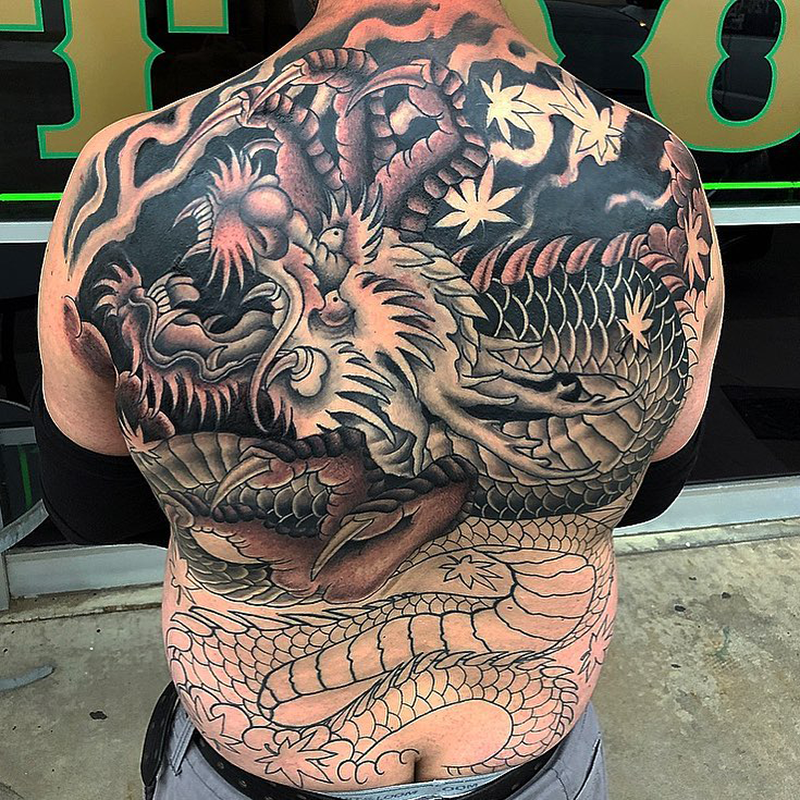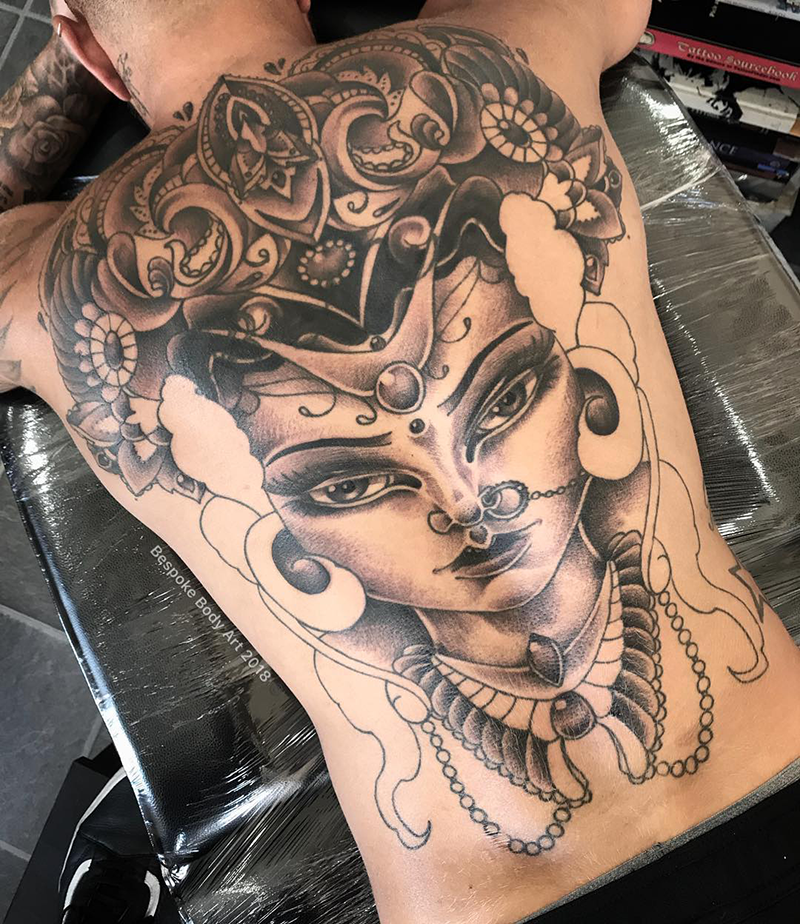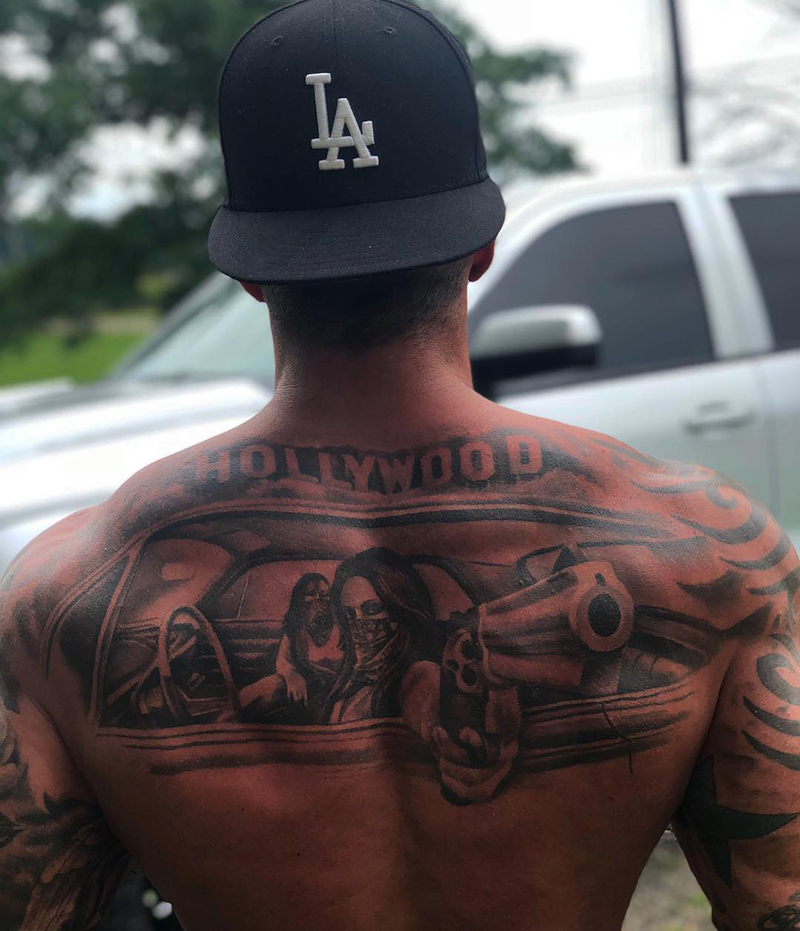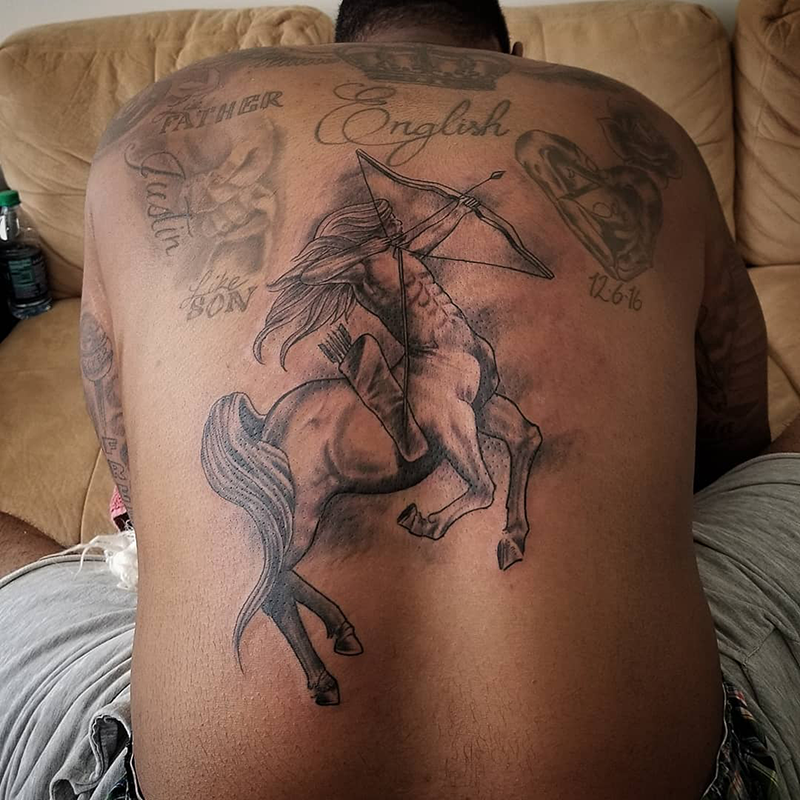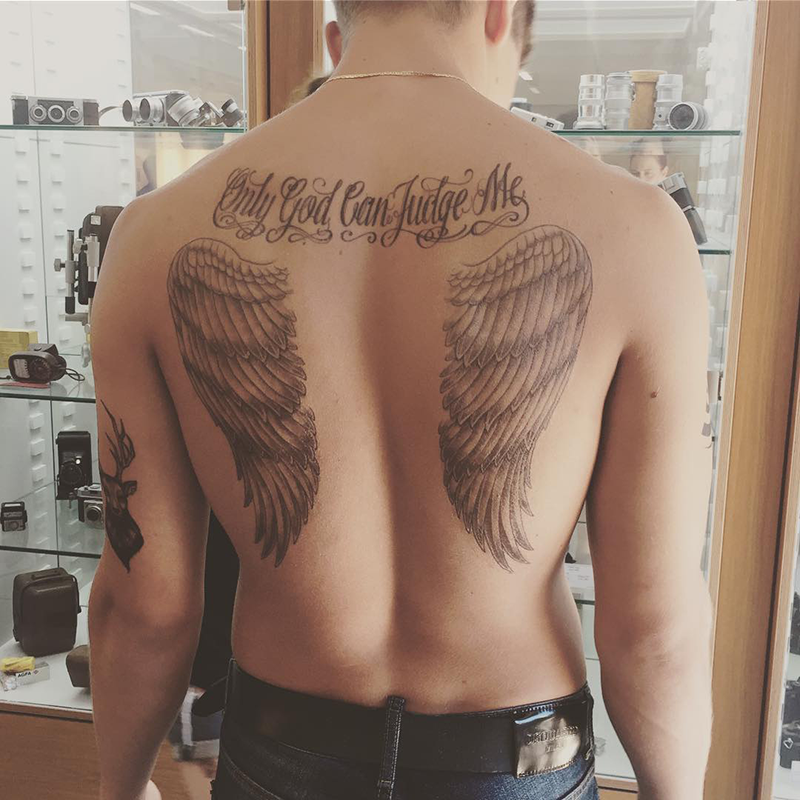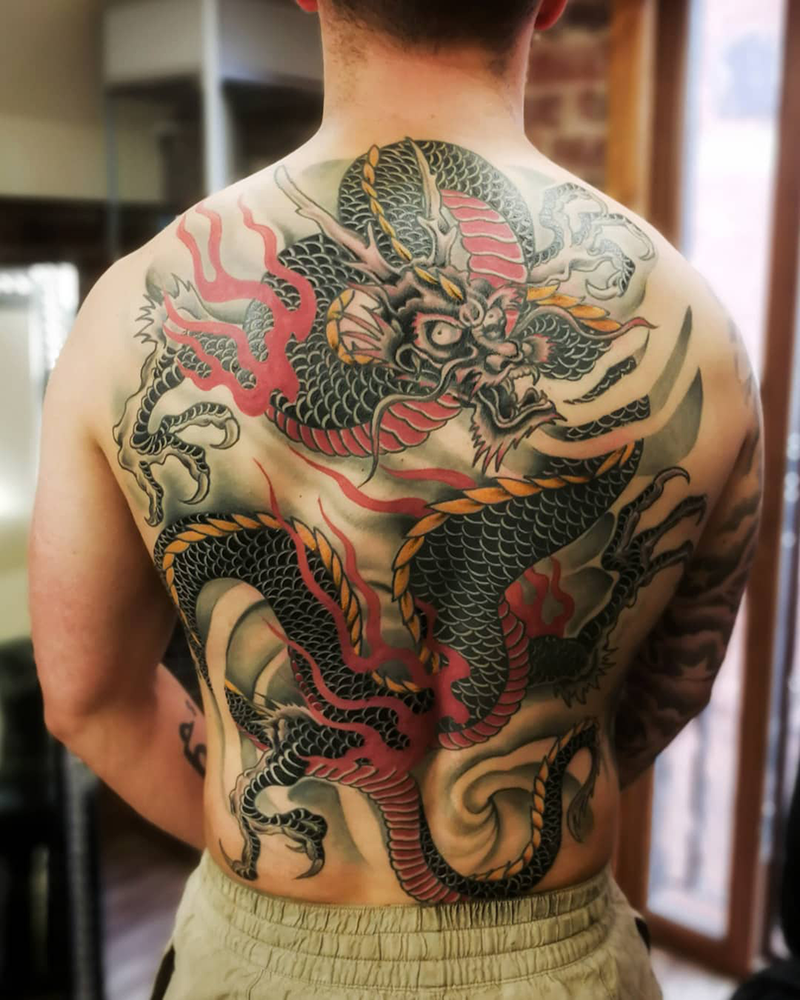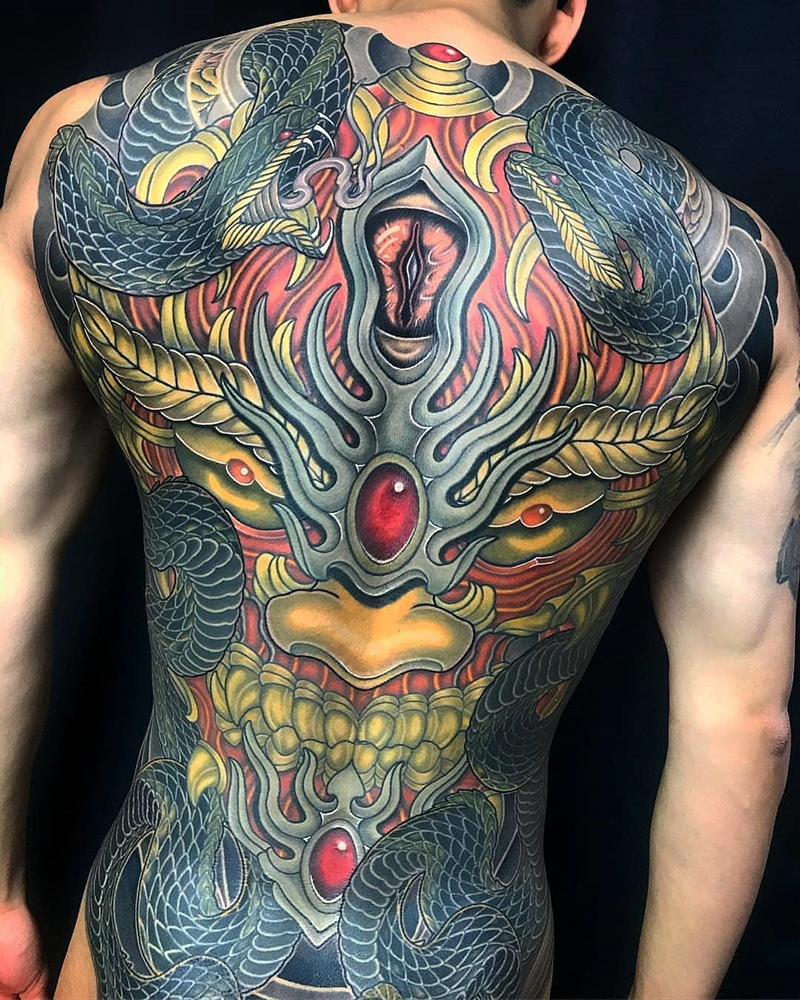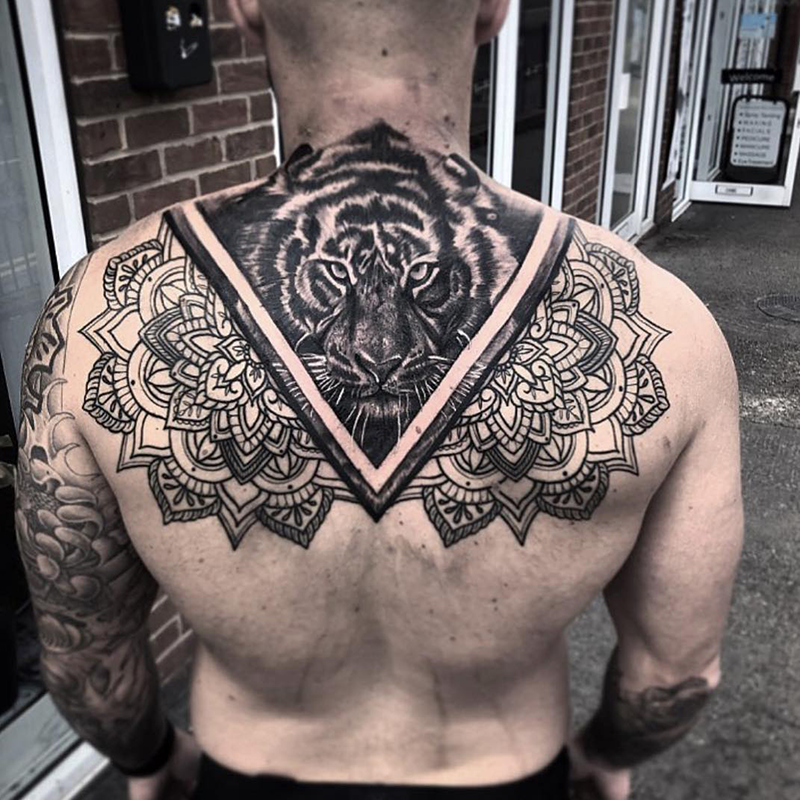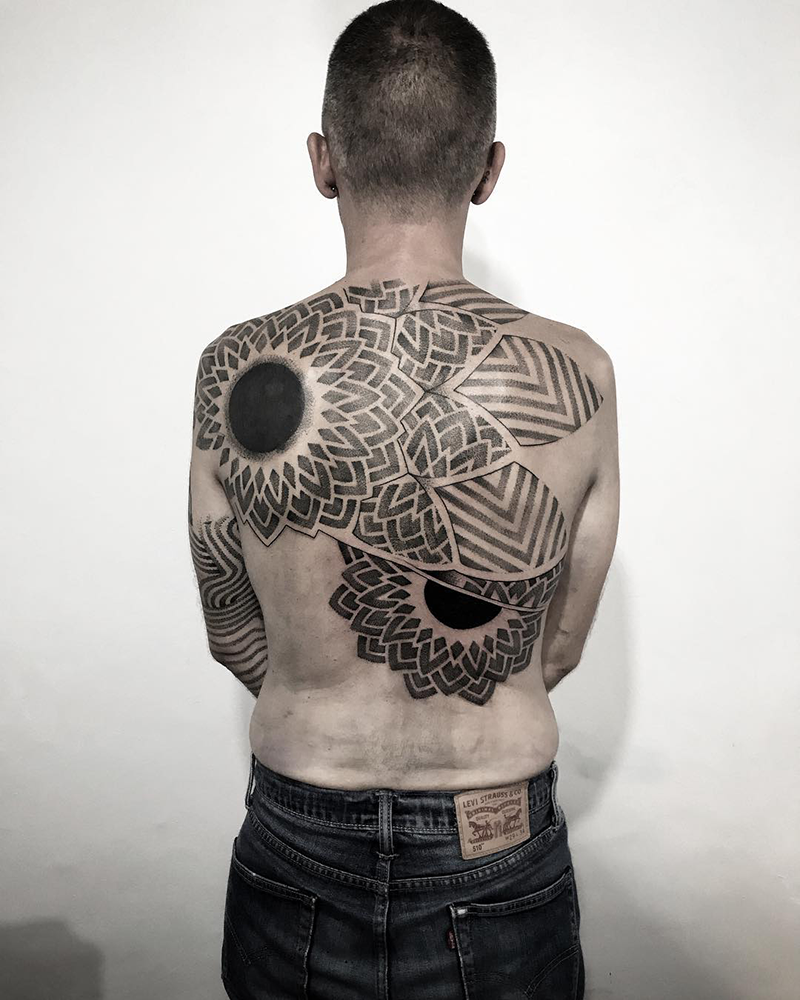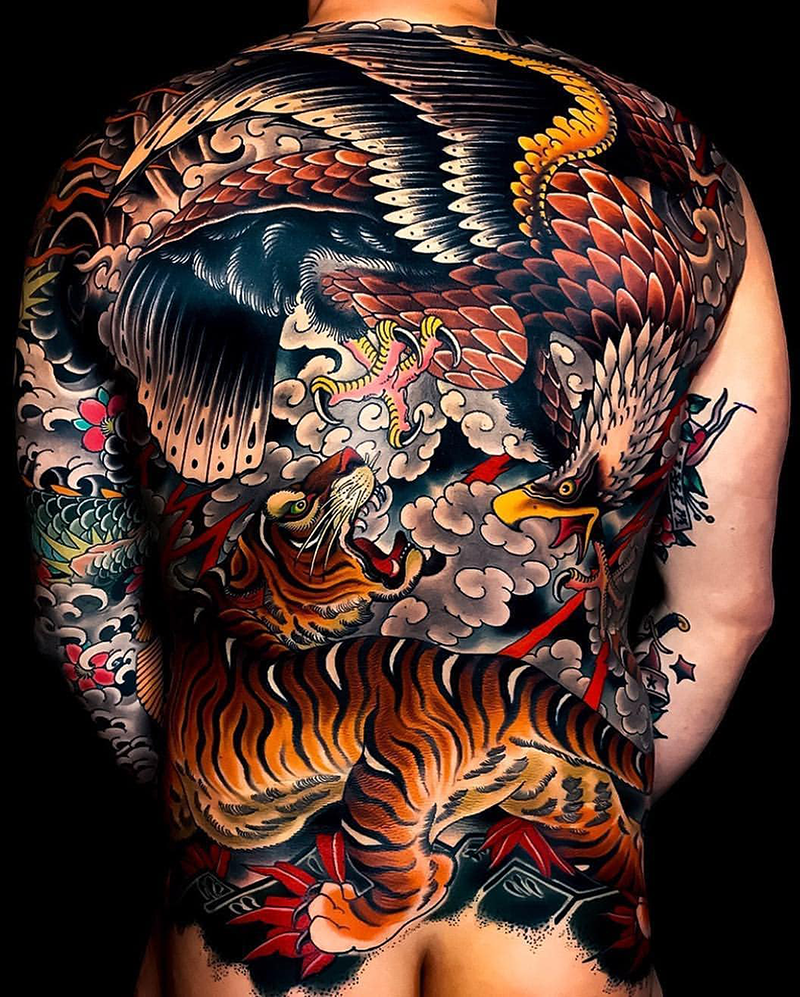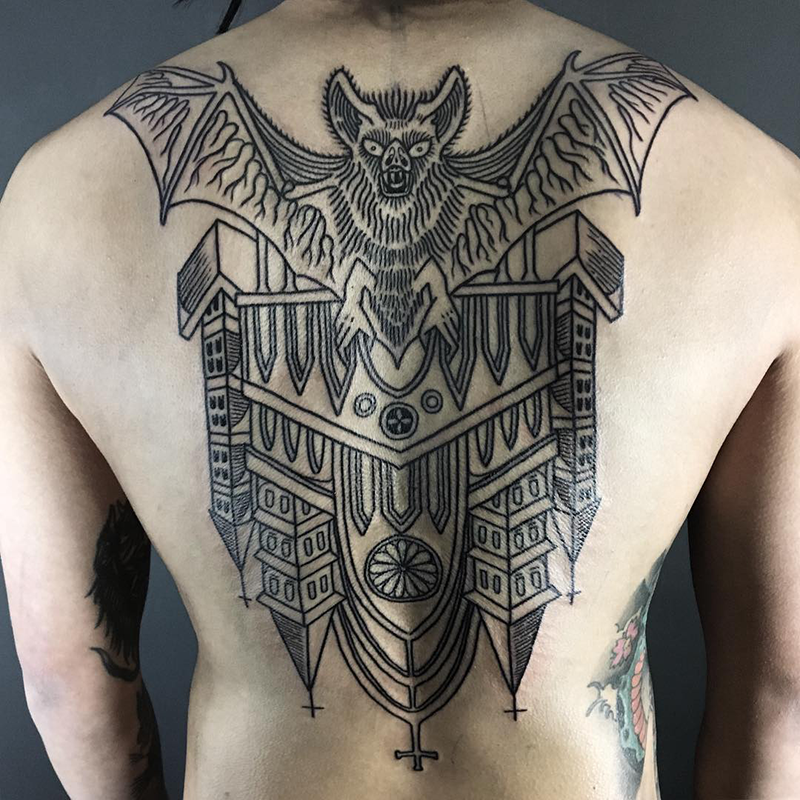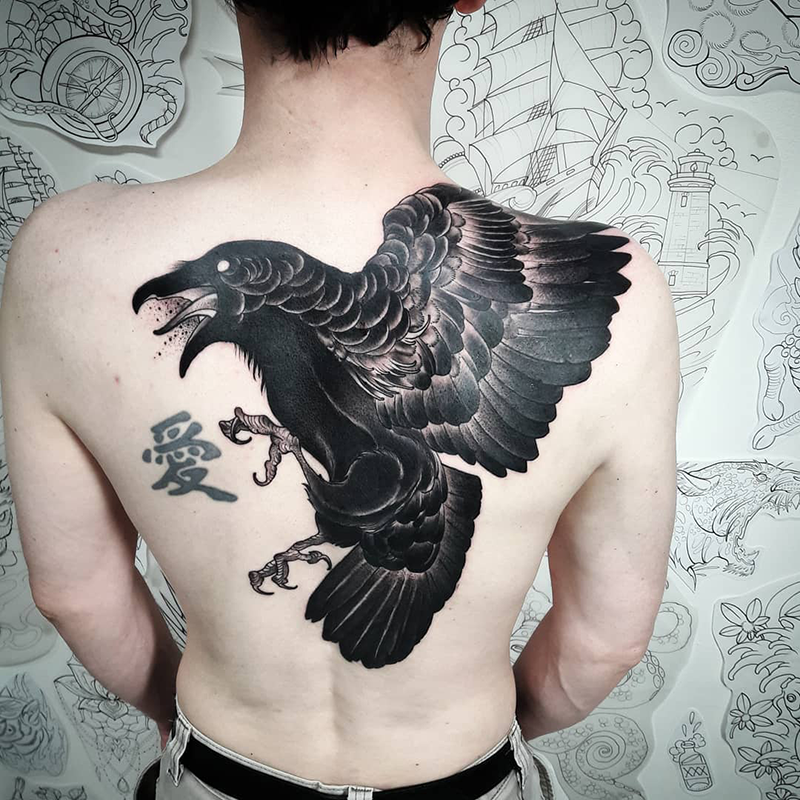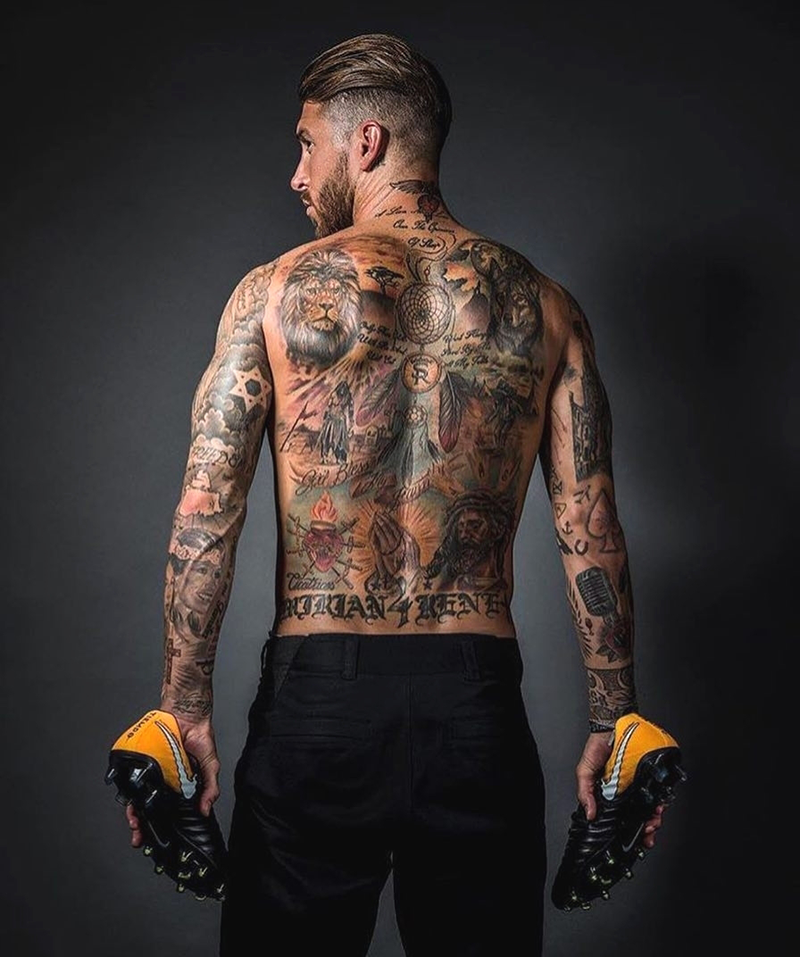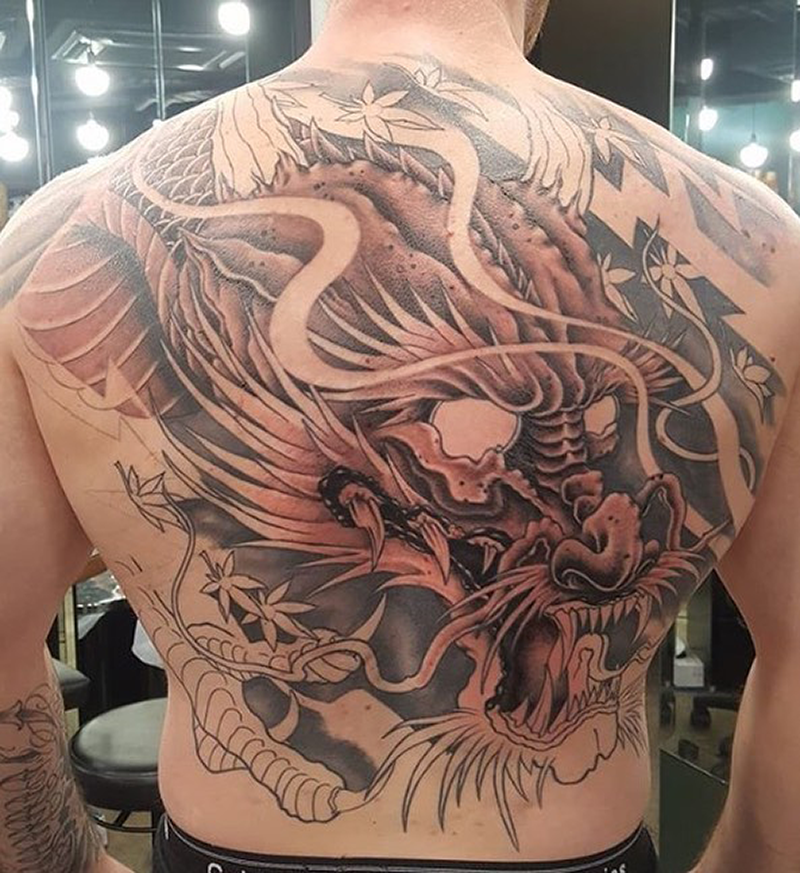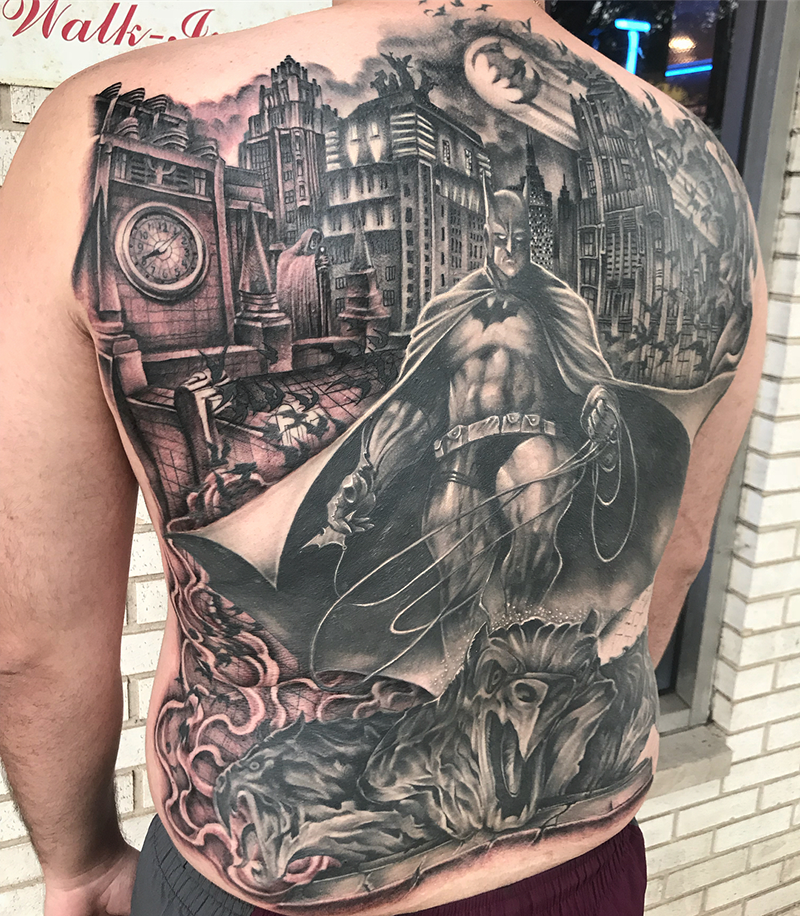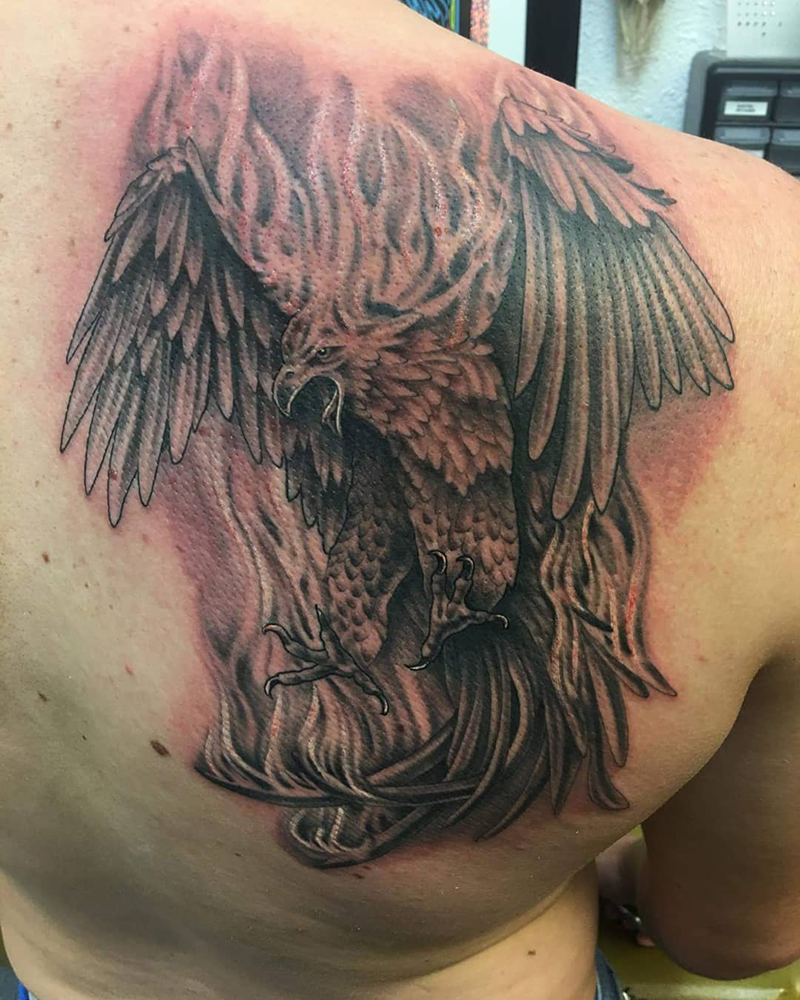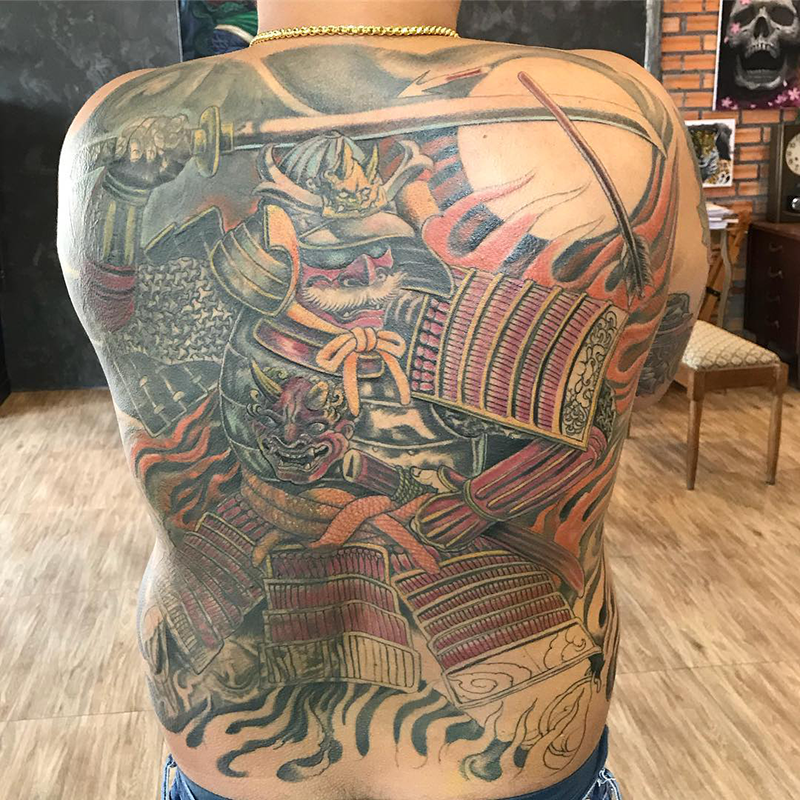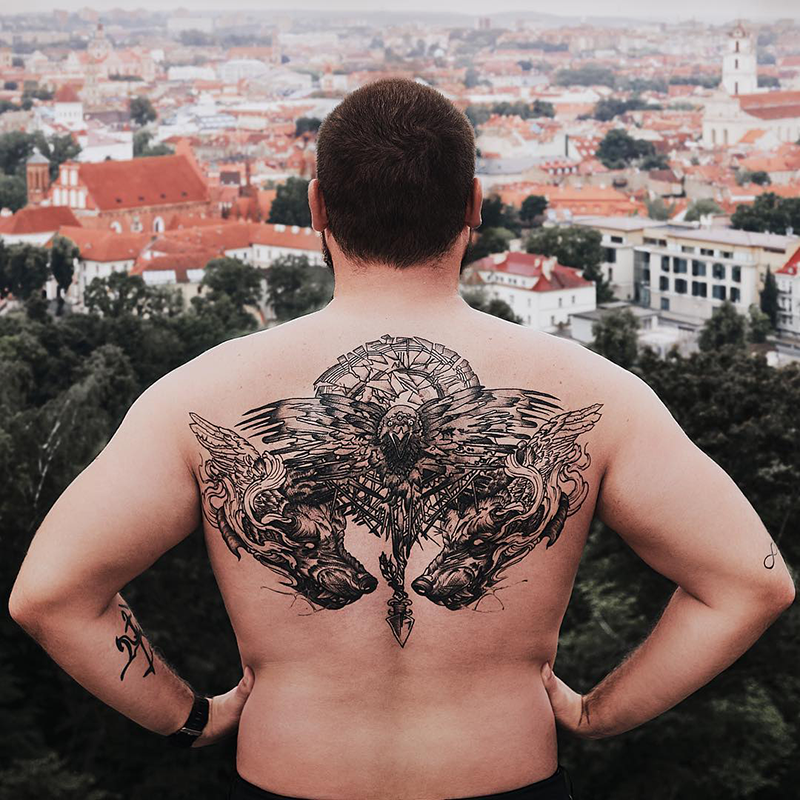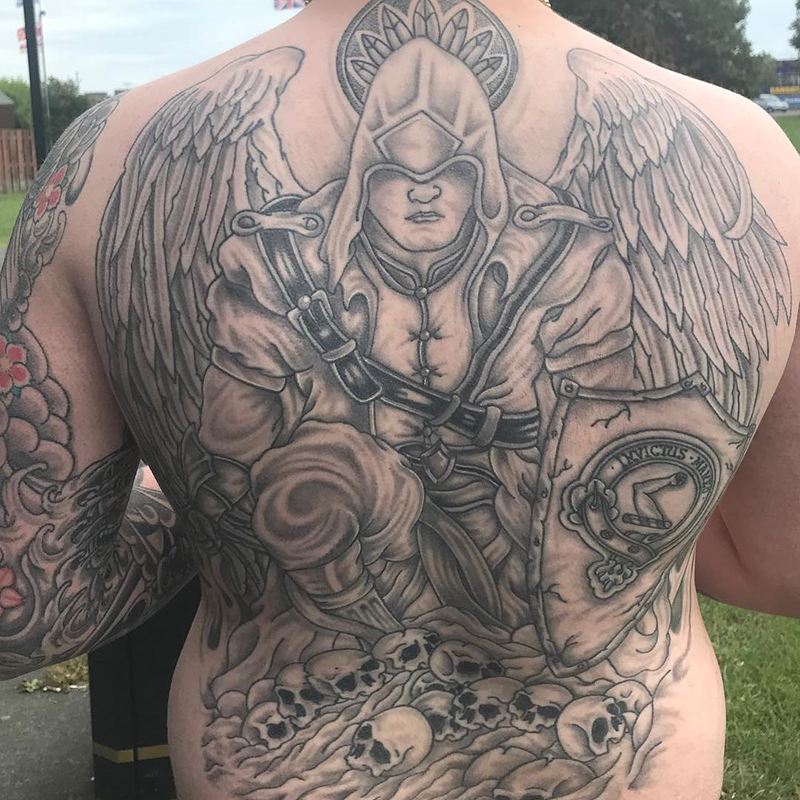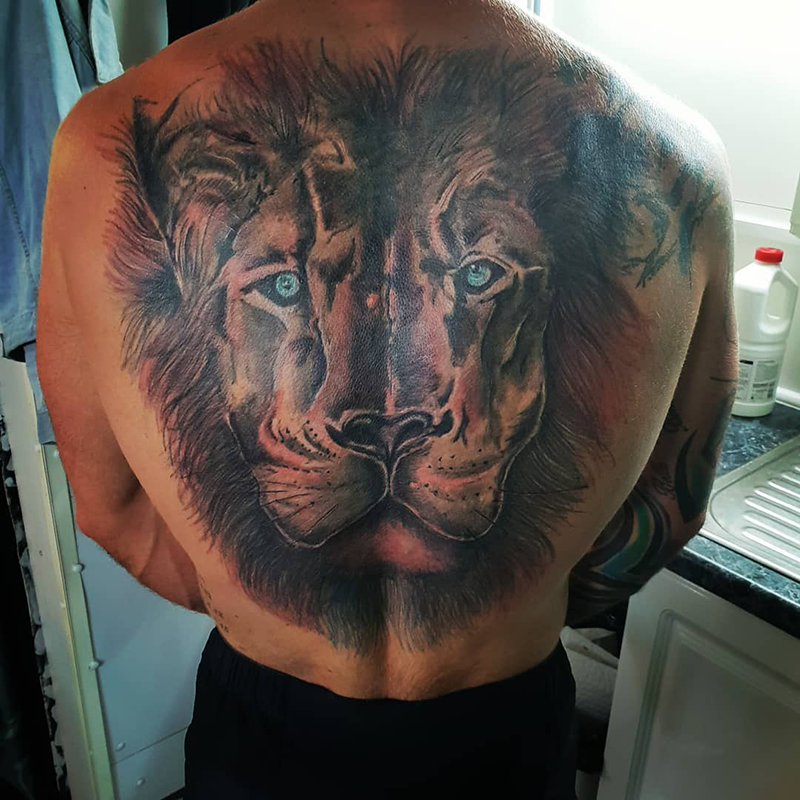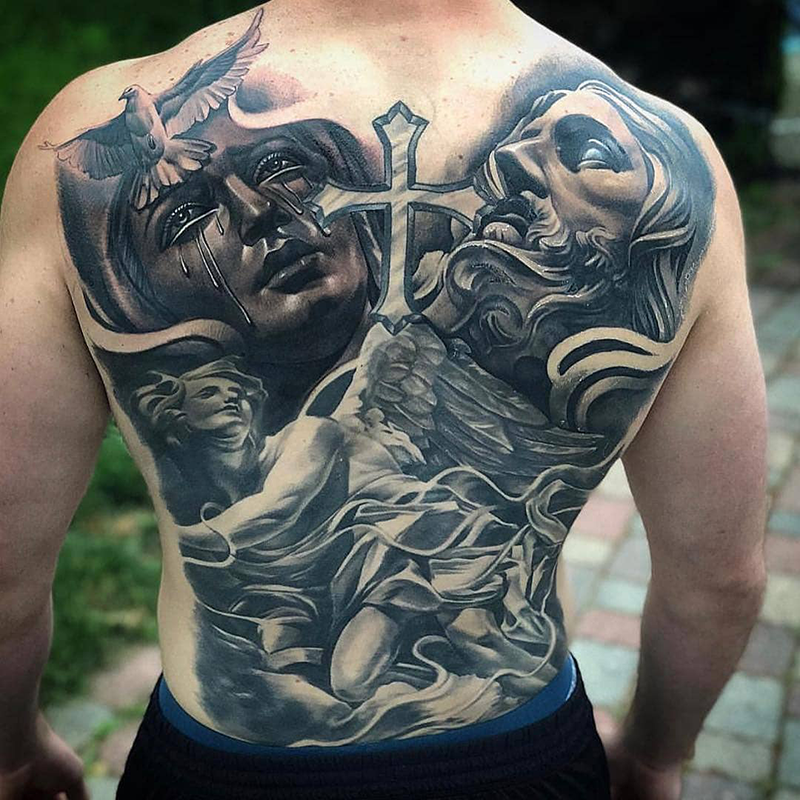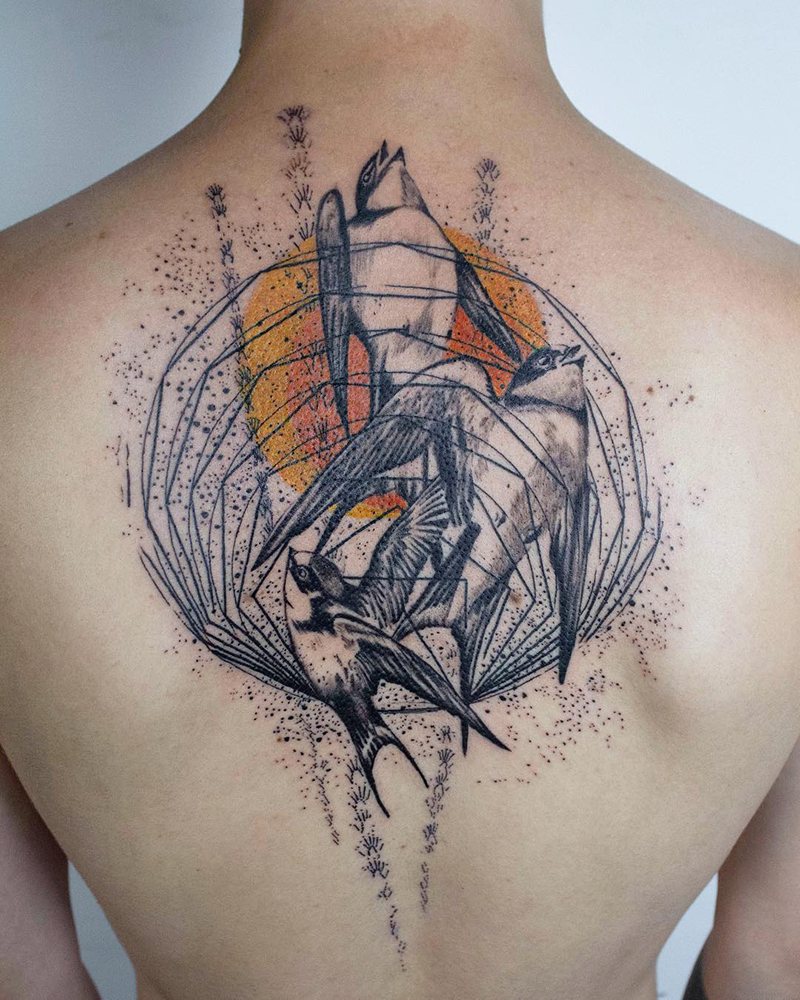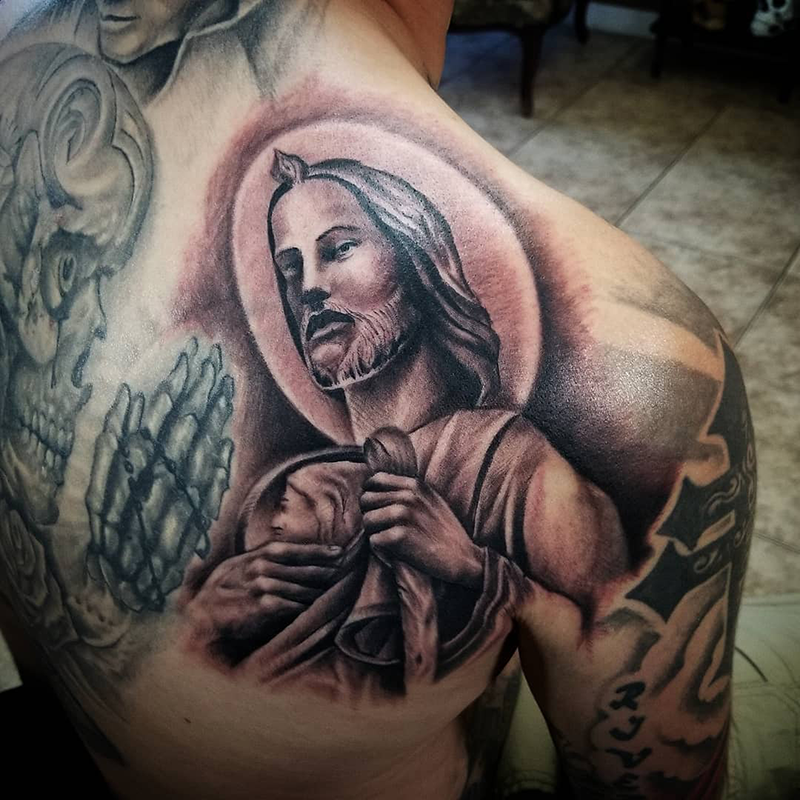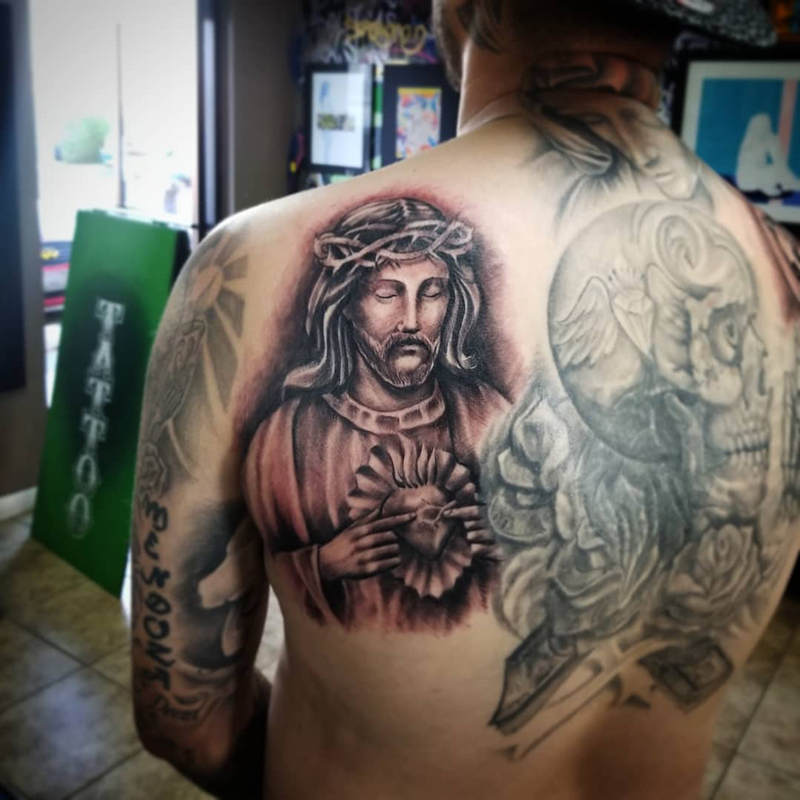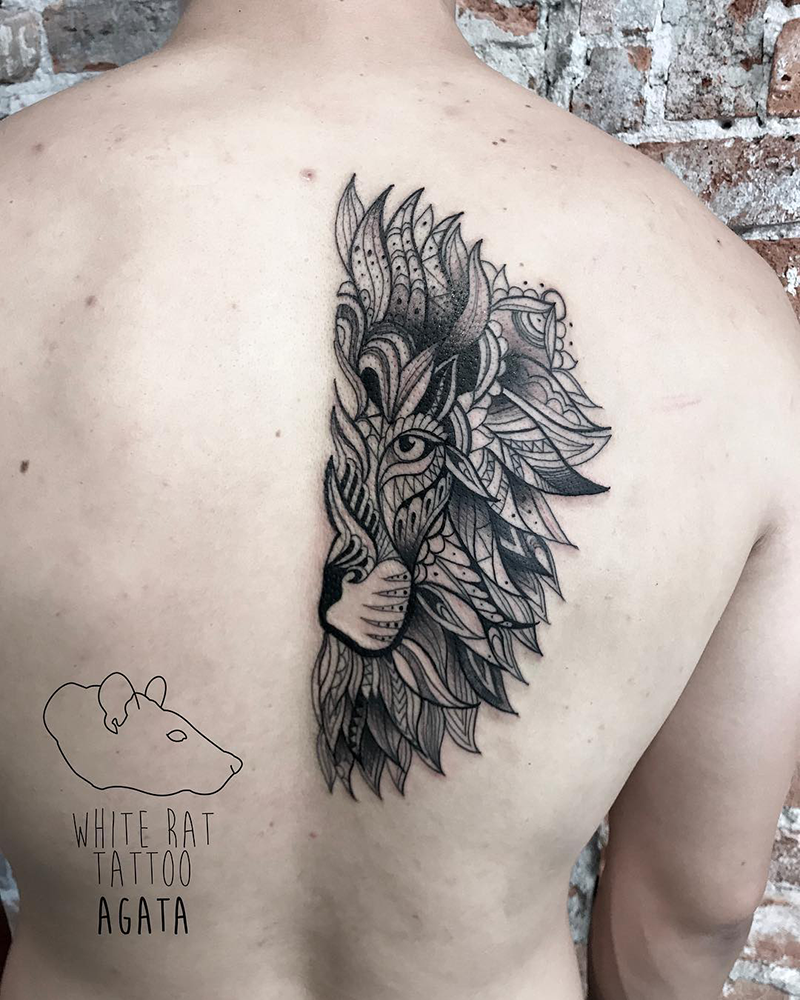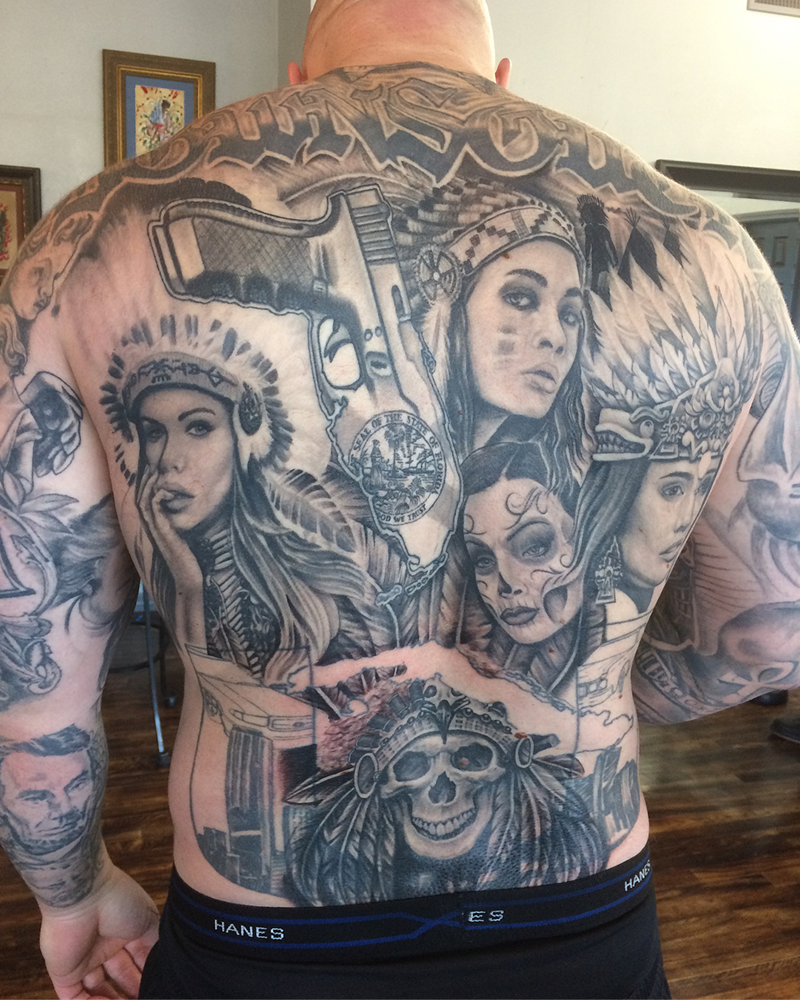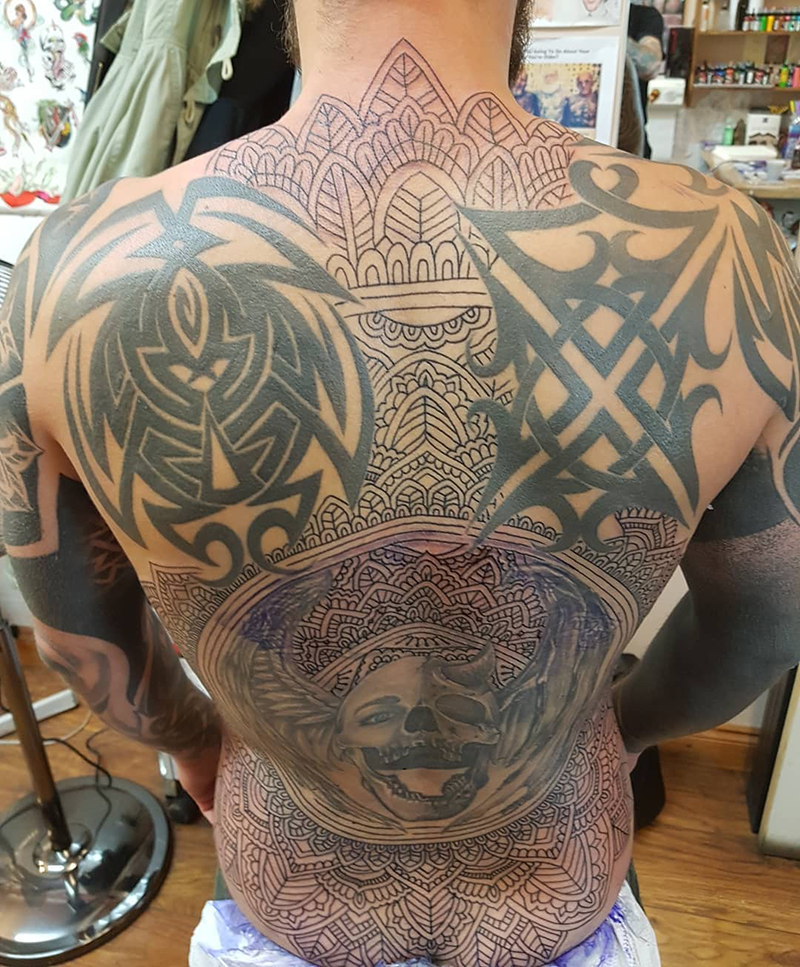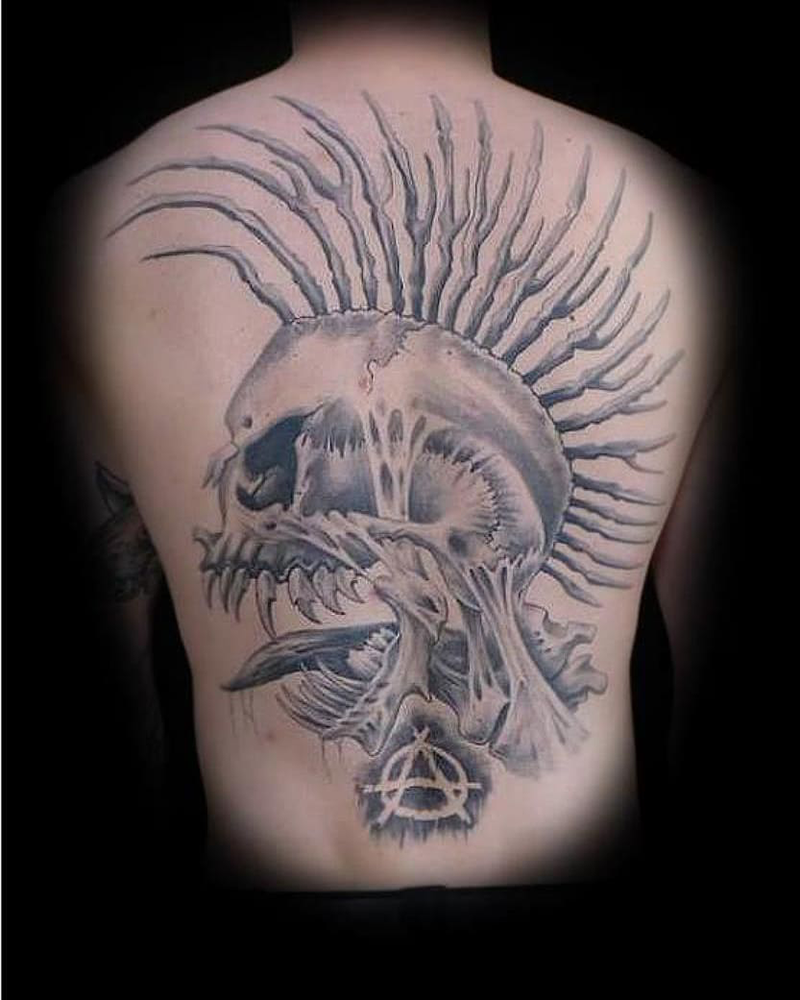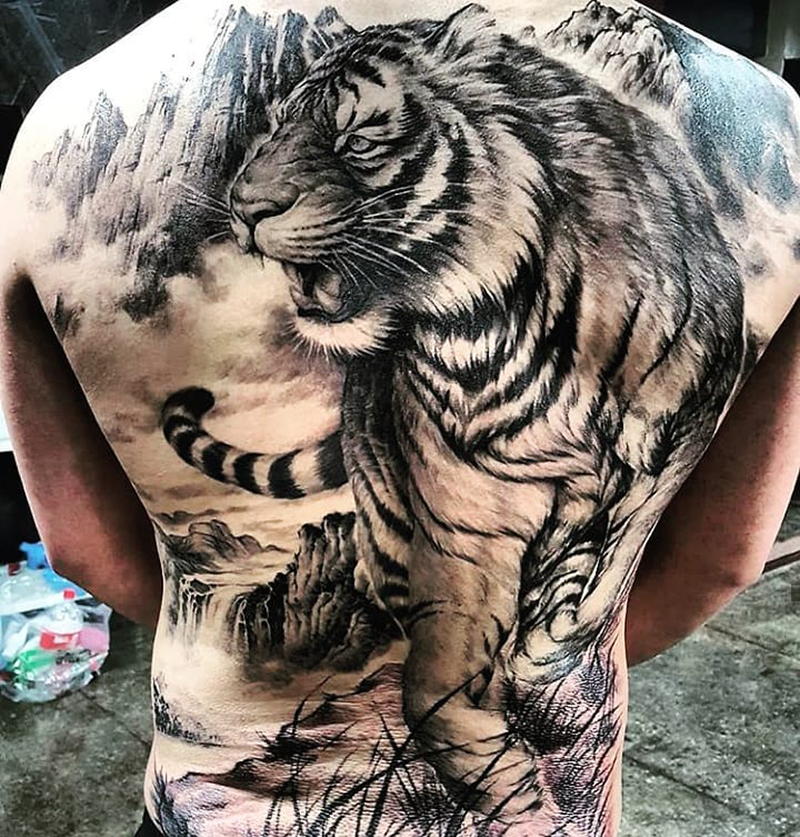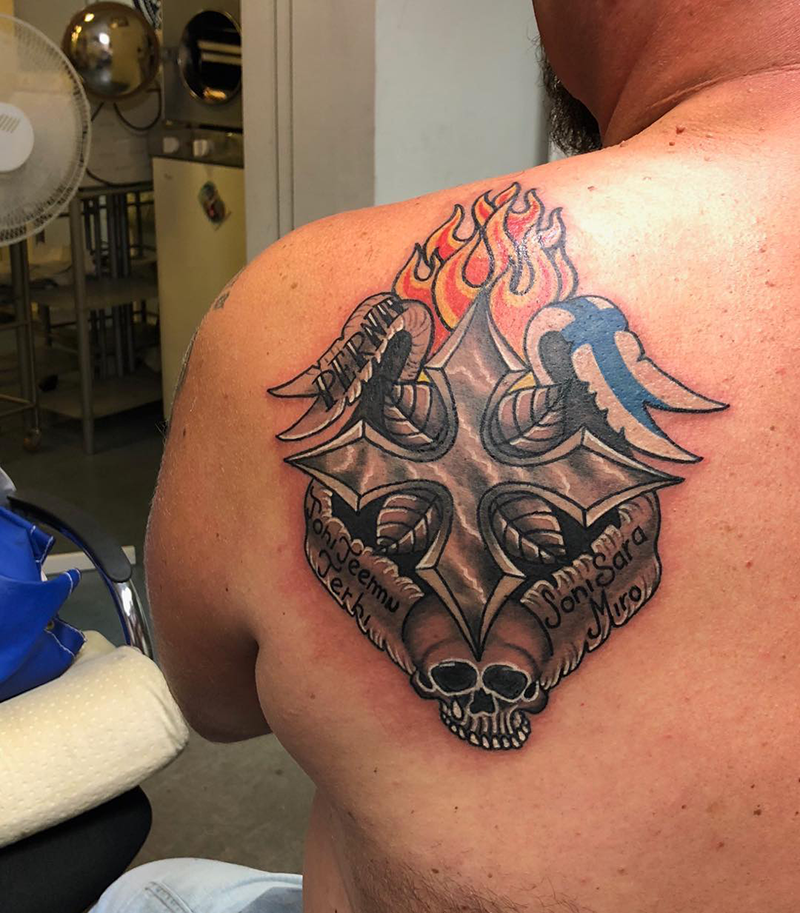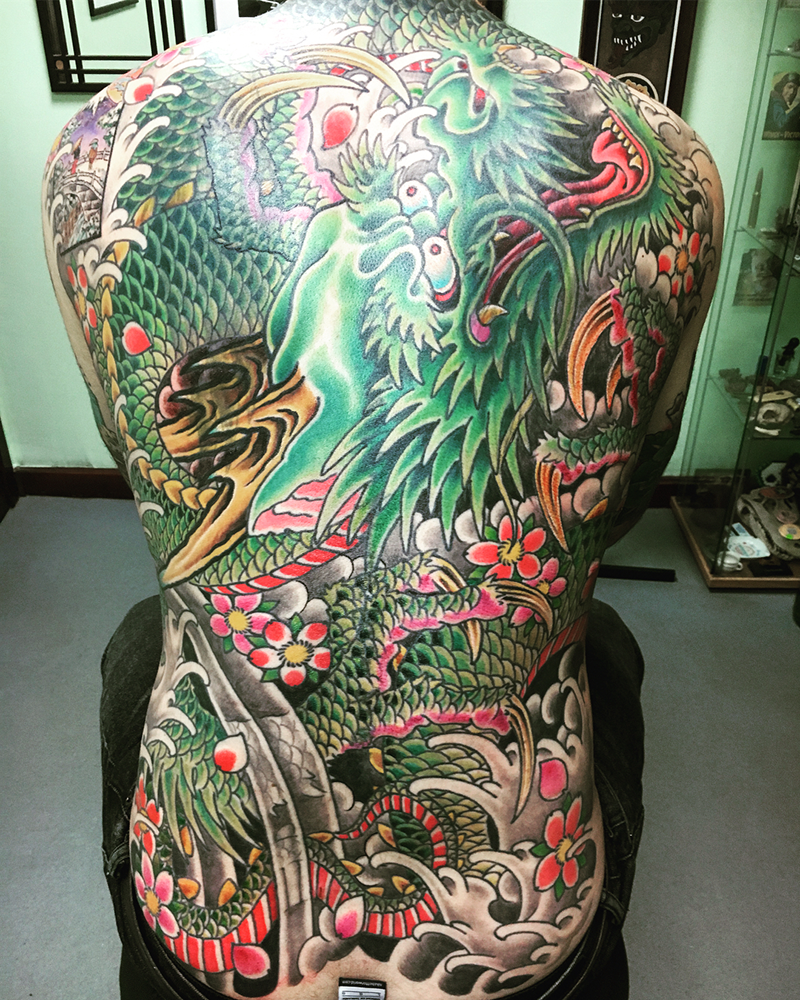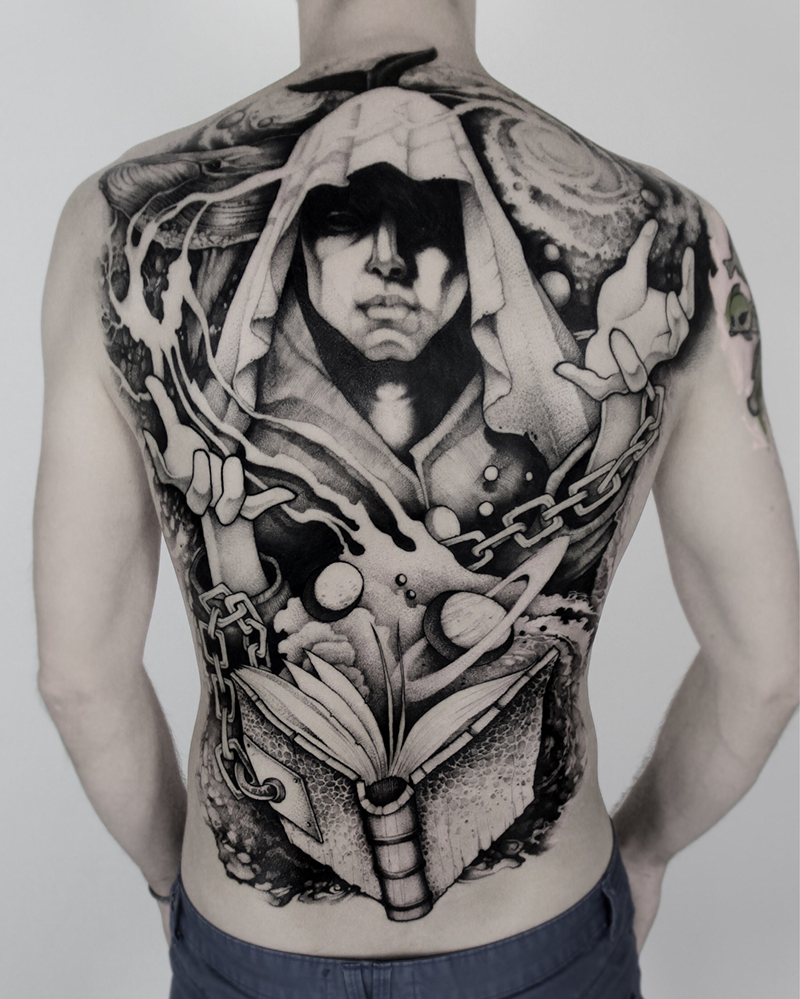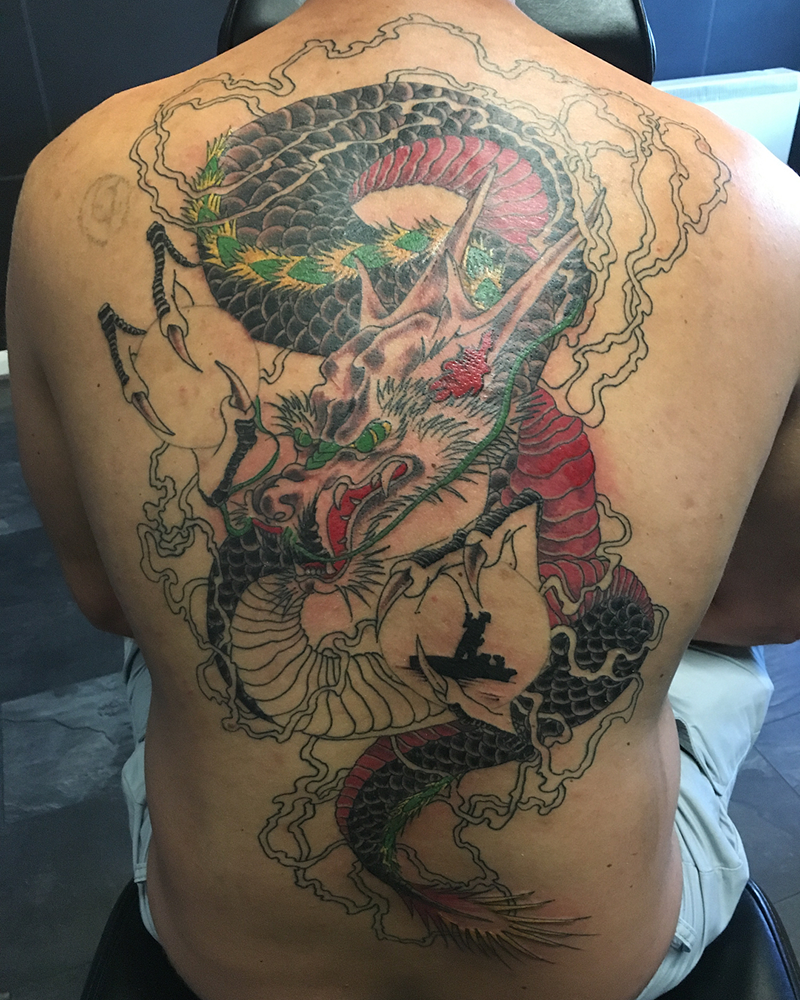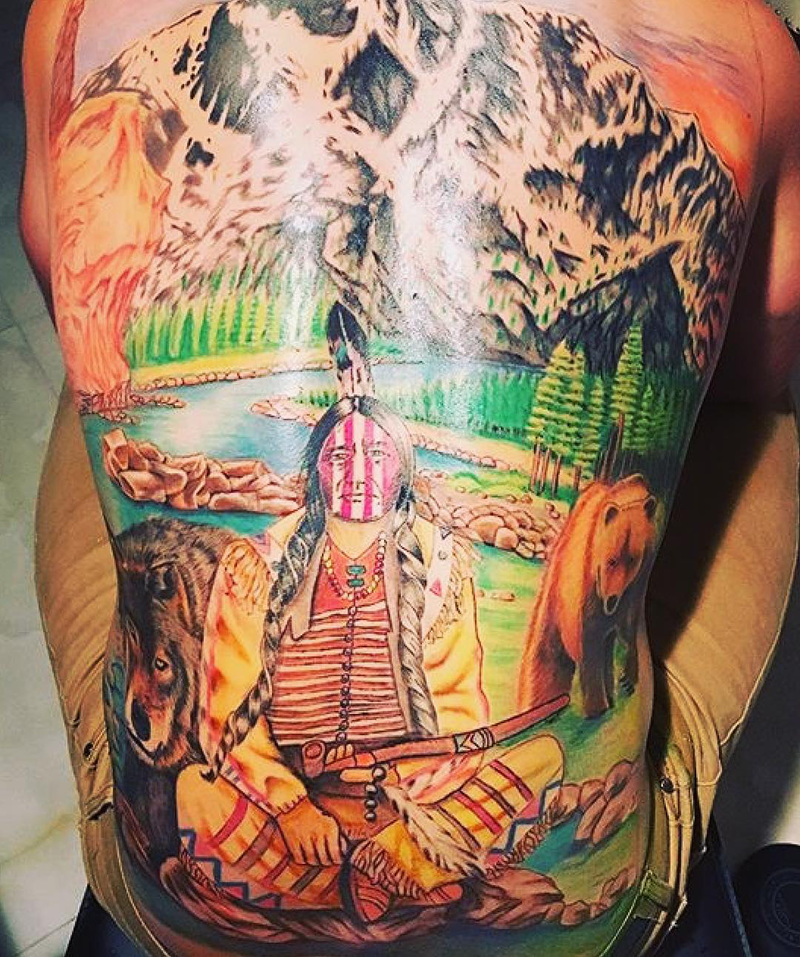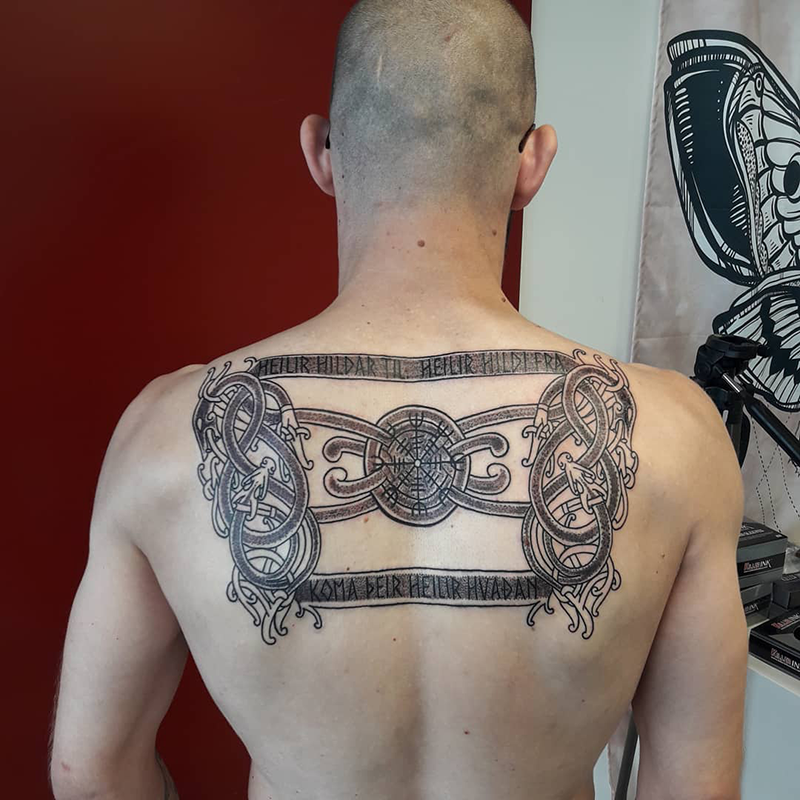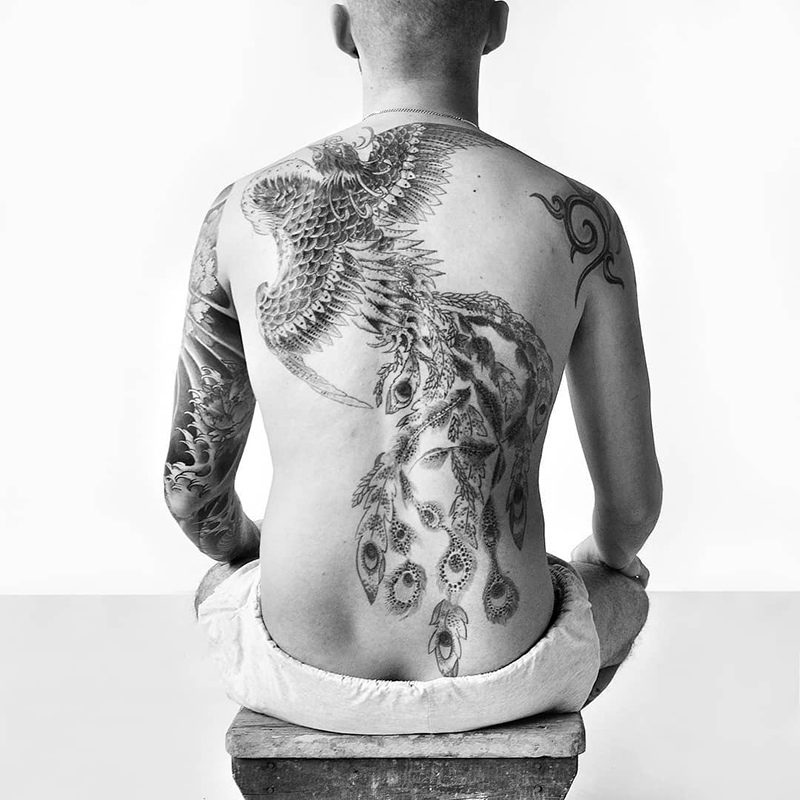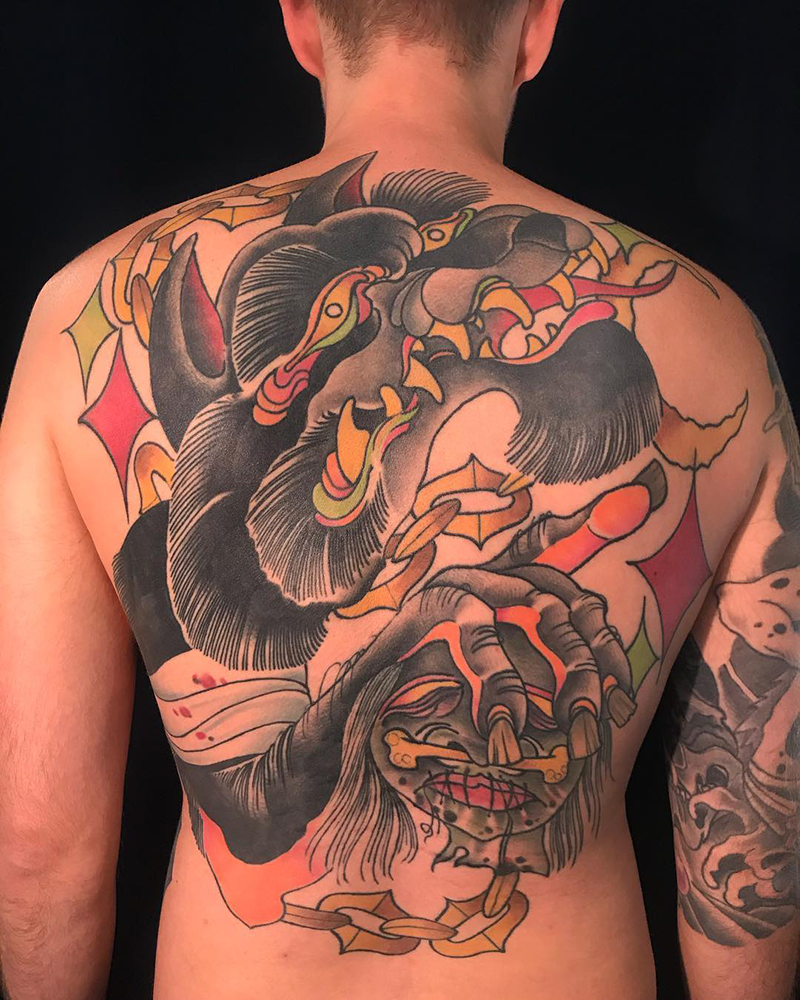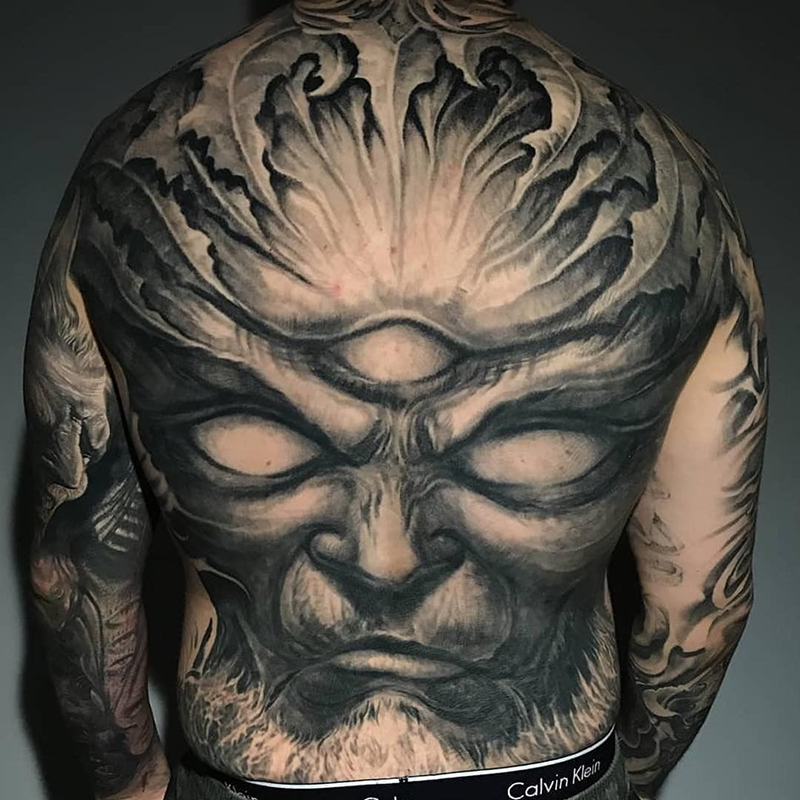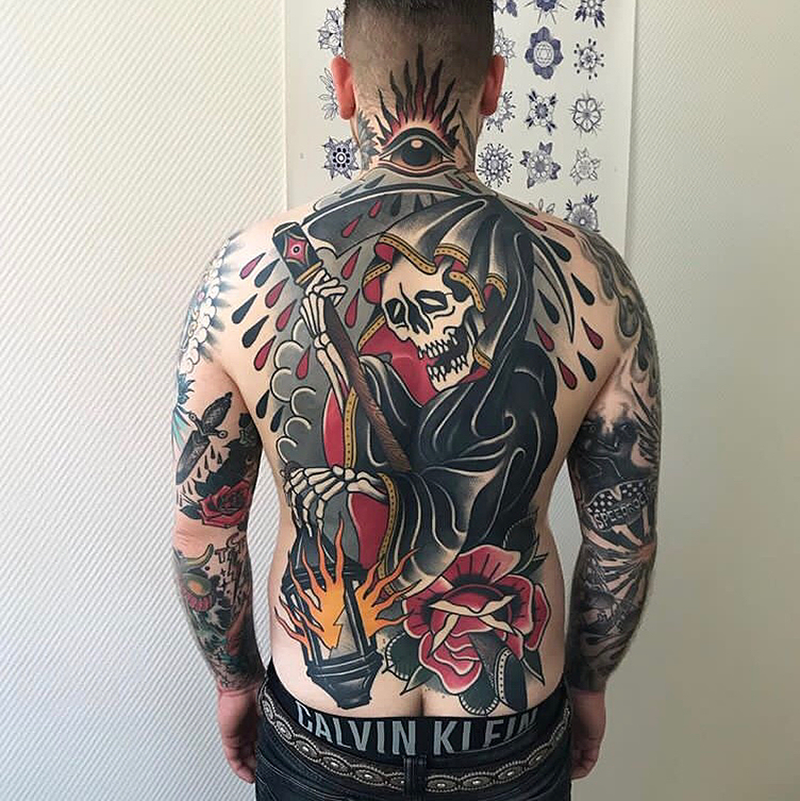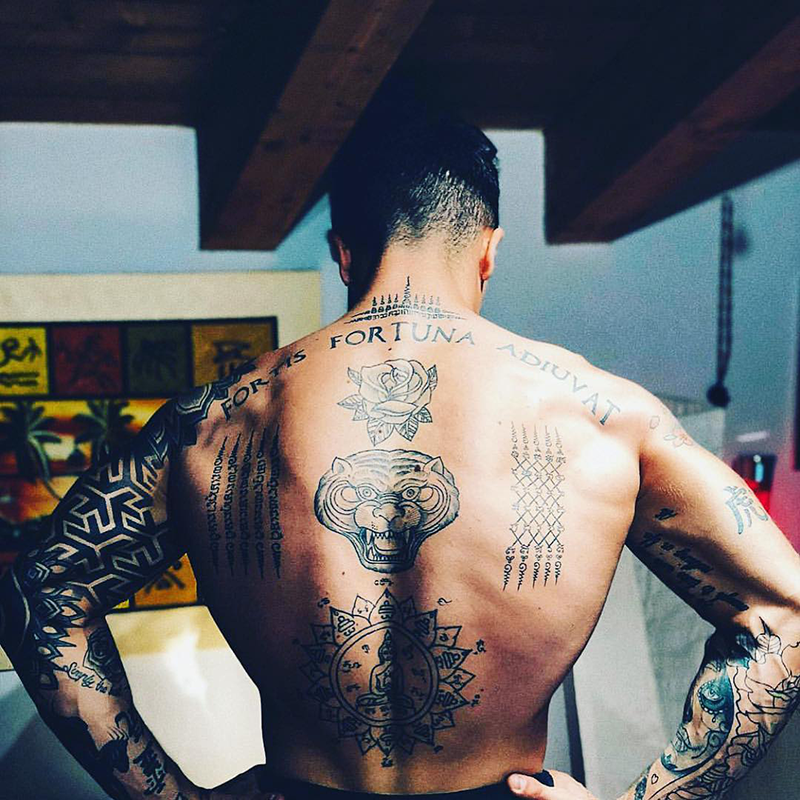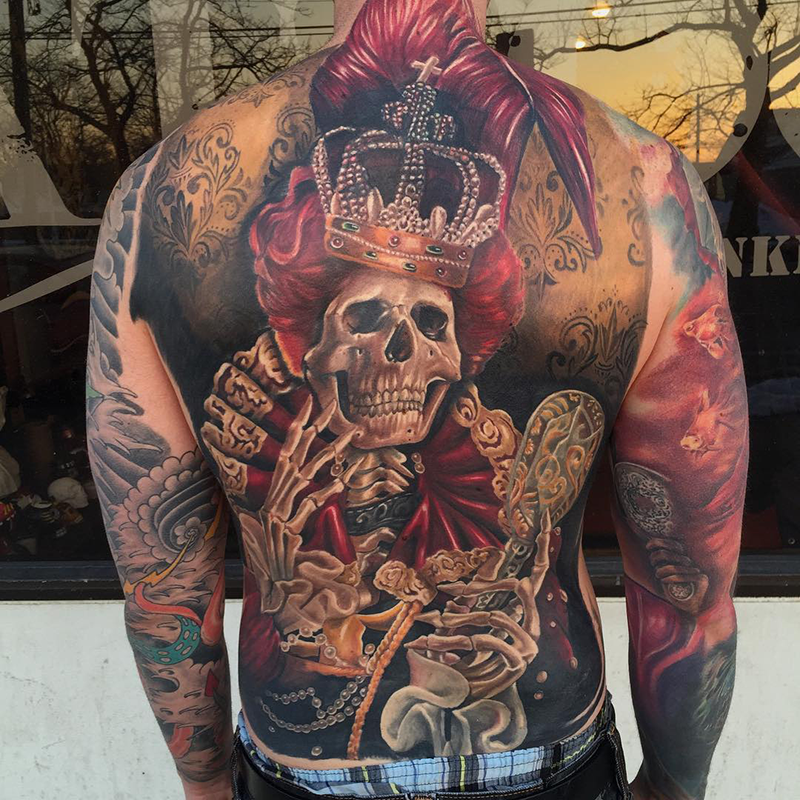 Leg Tattoo Ideas & Inspiration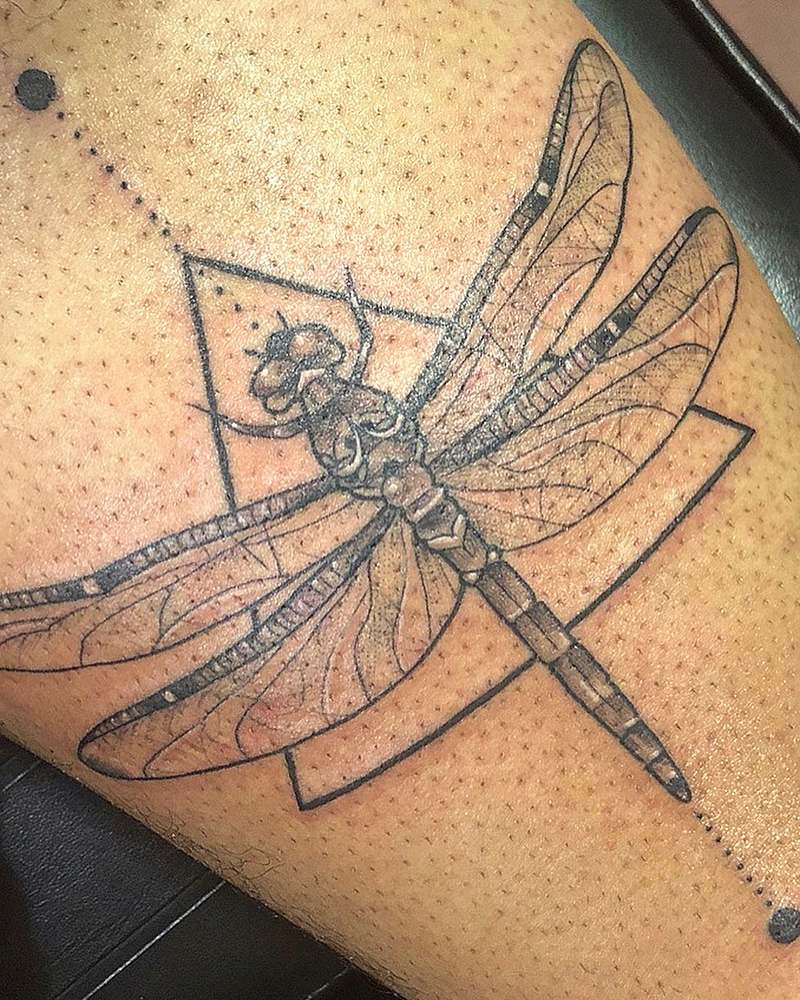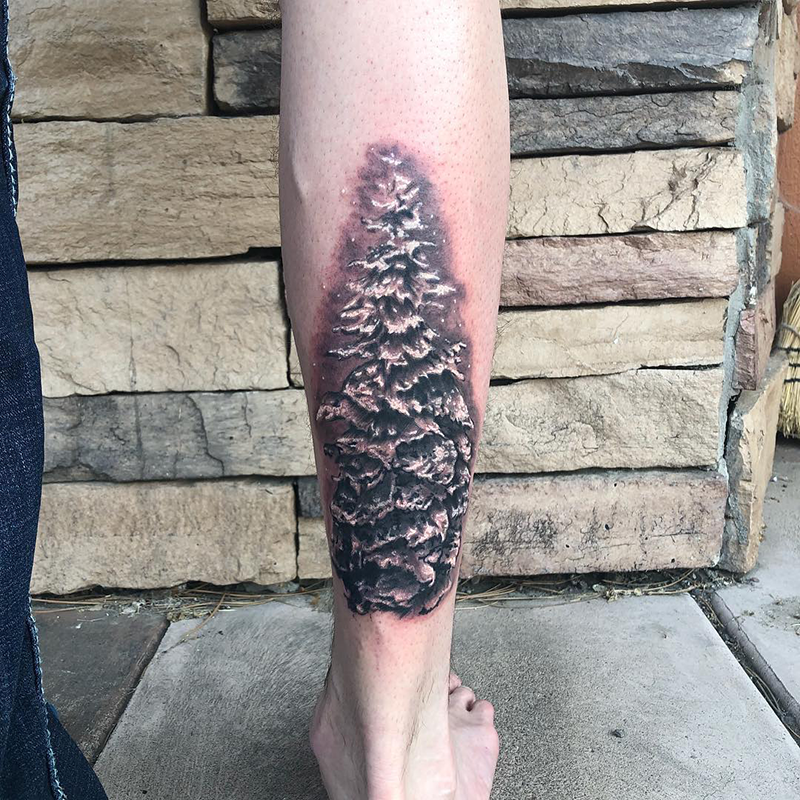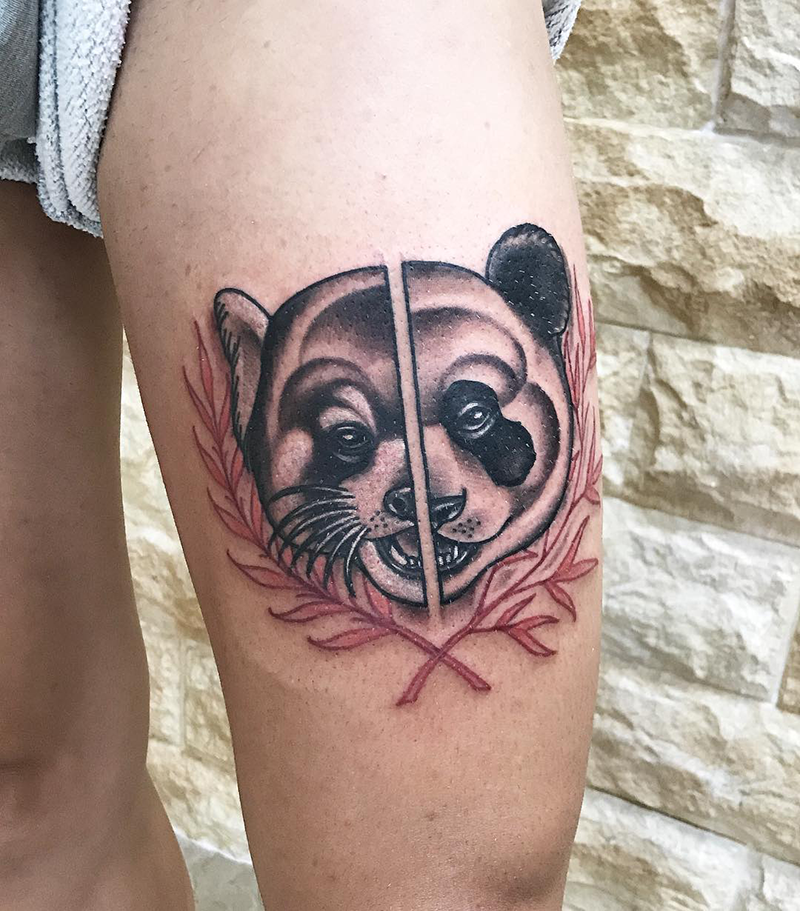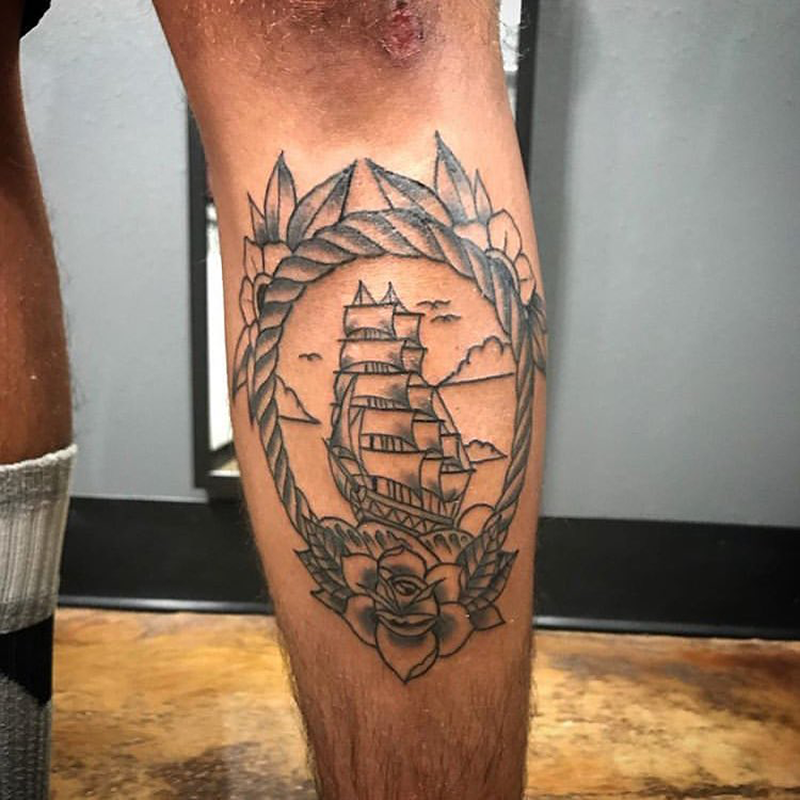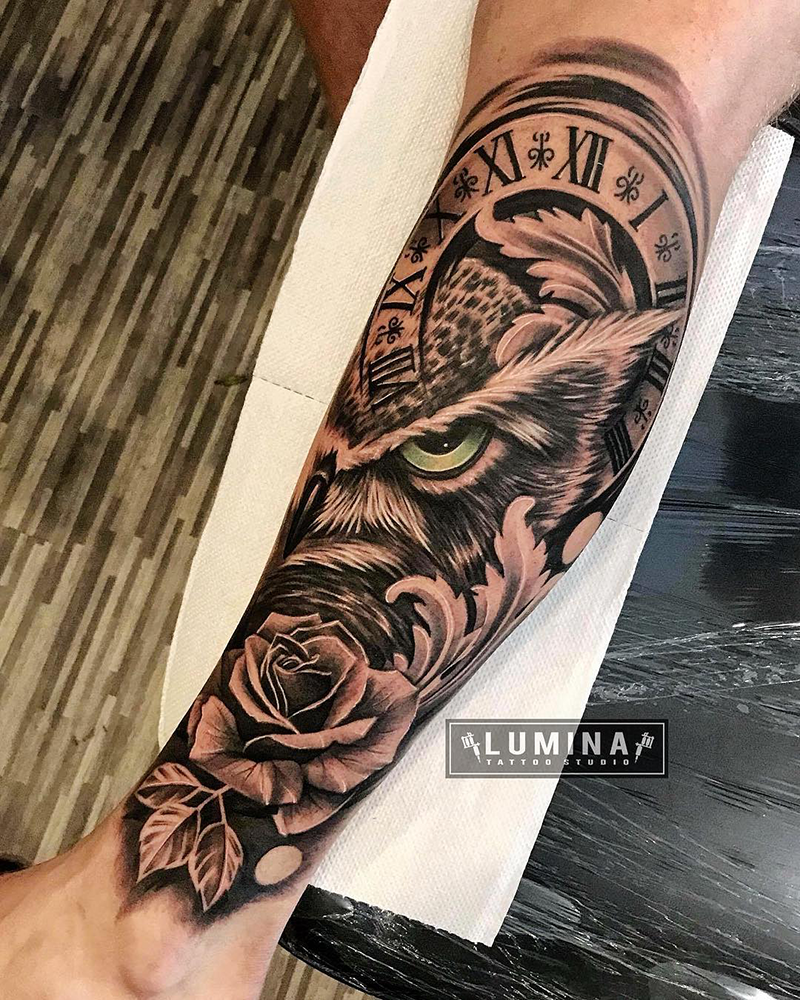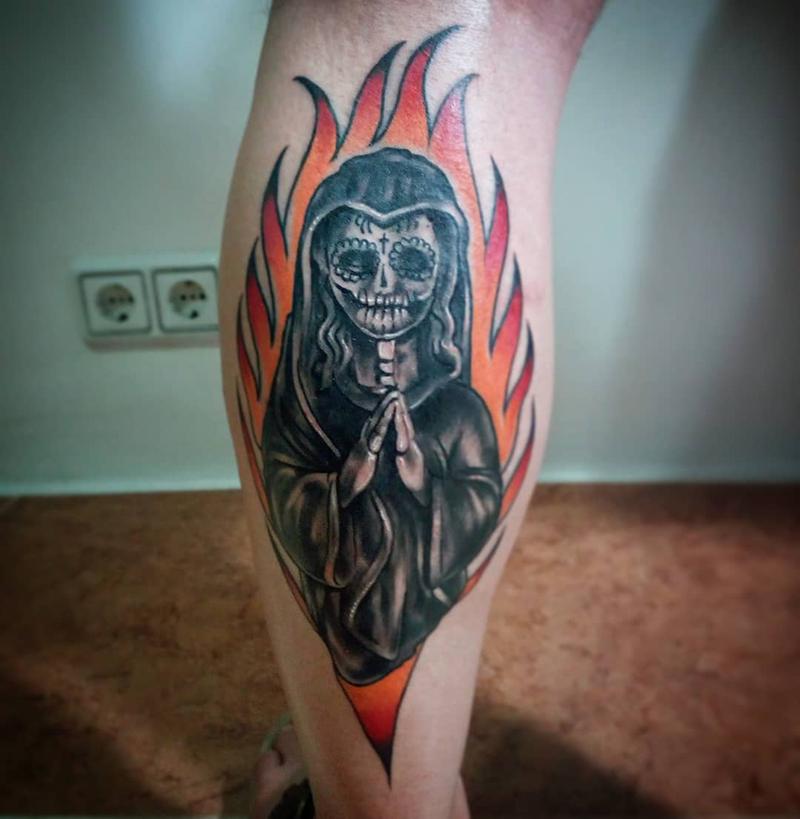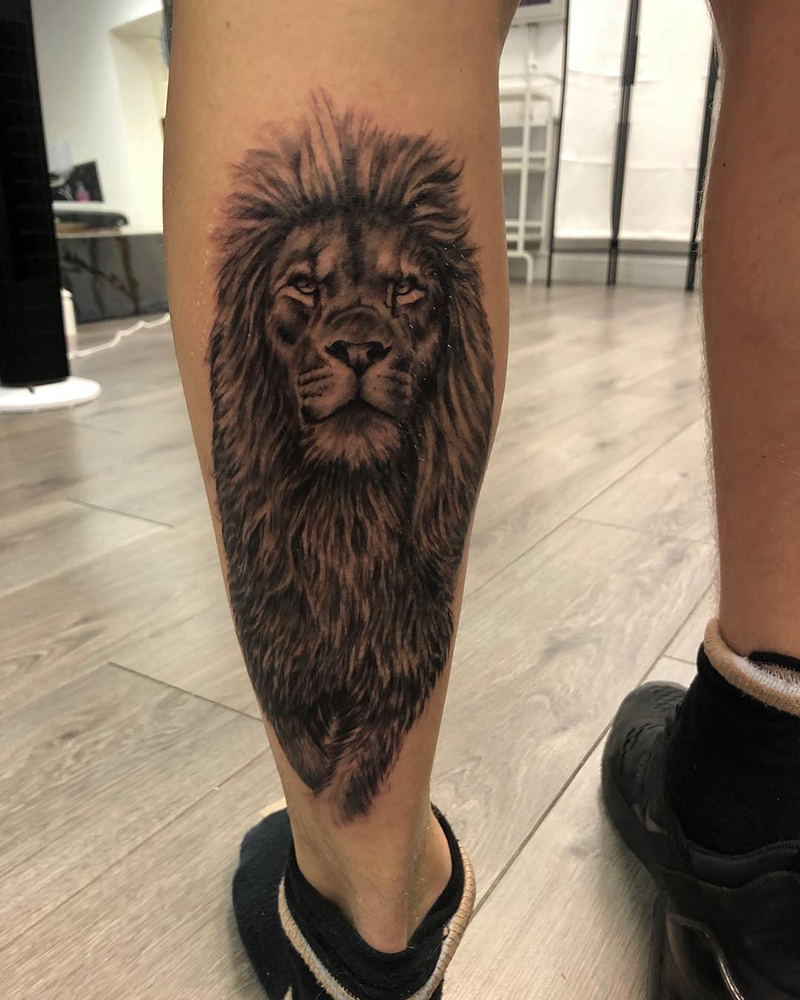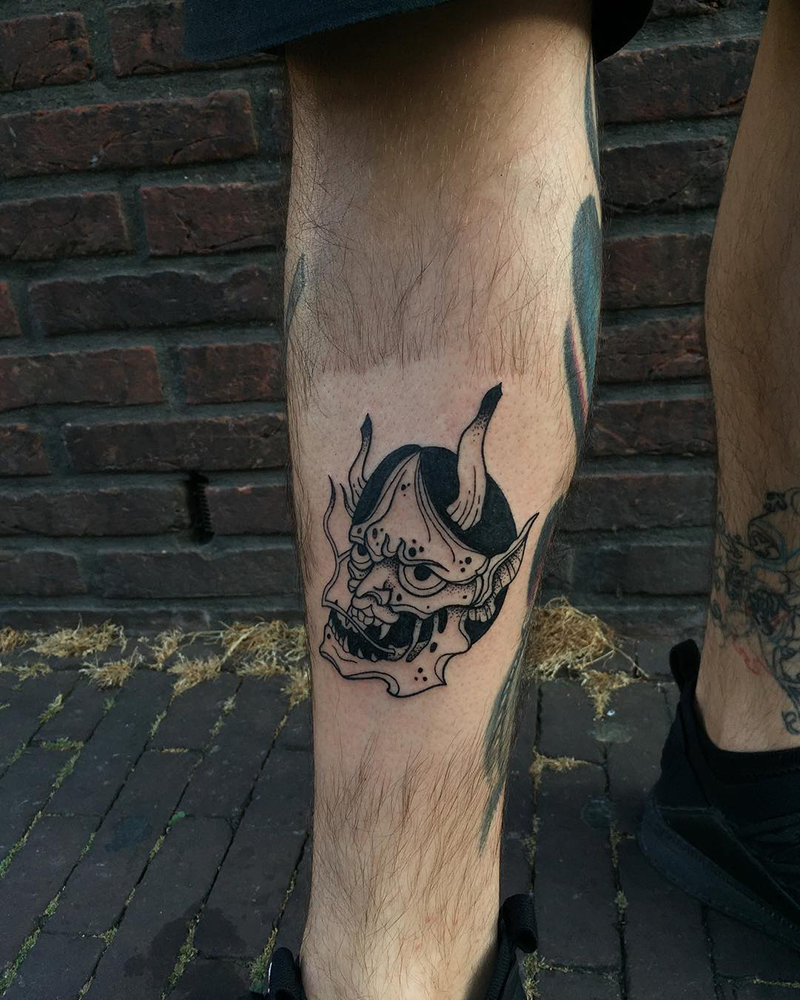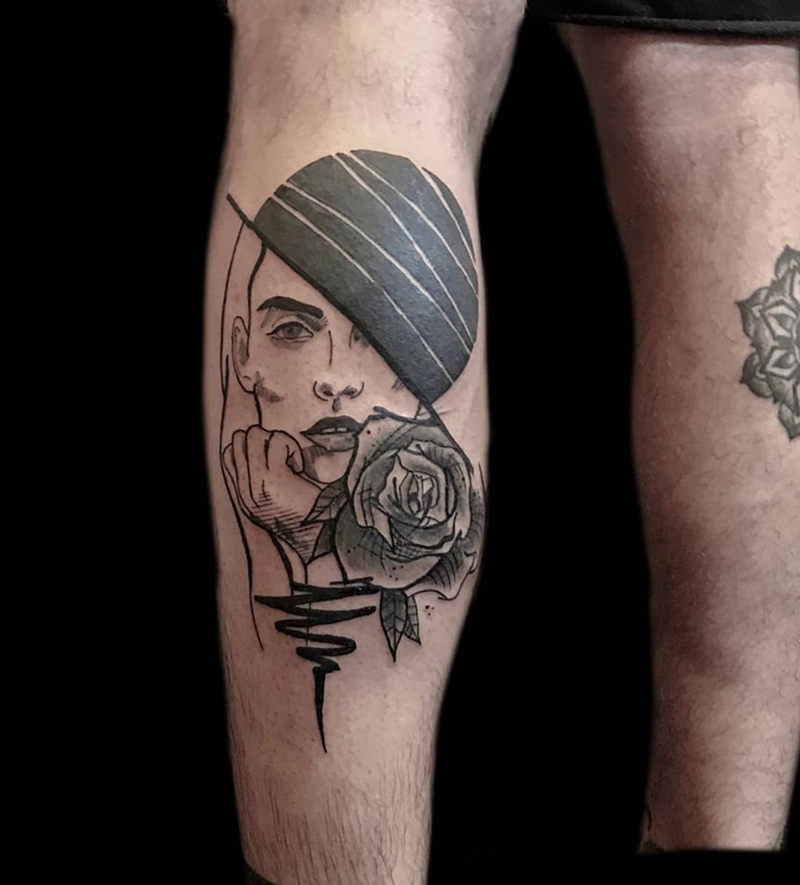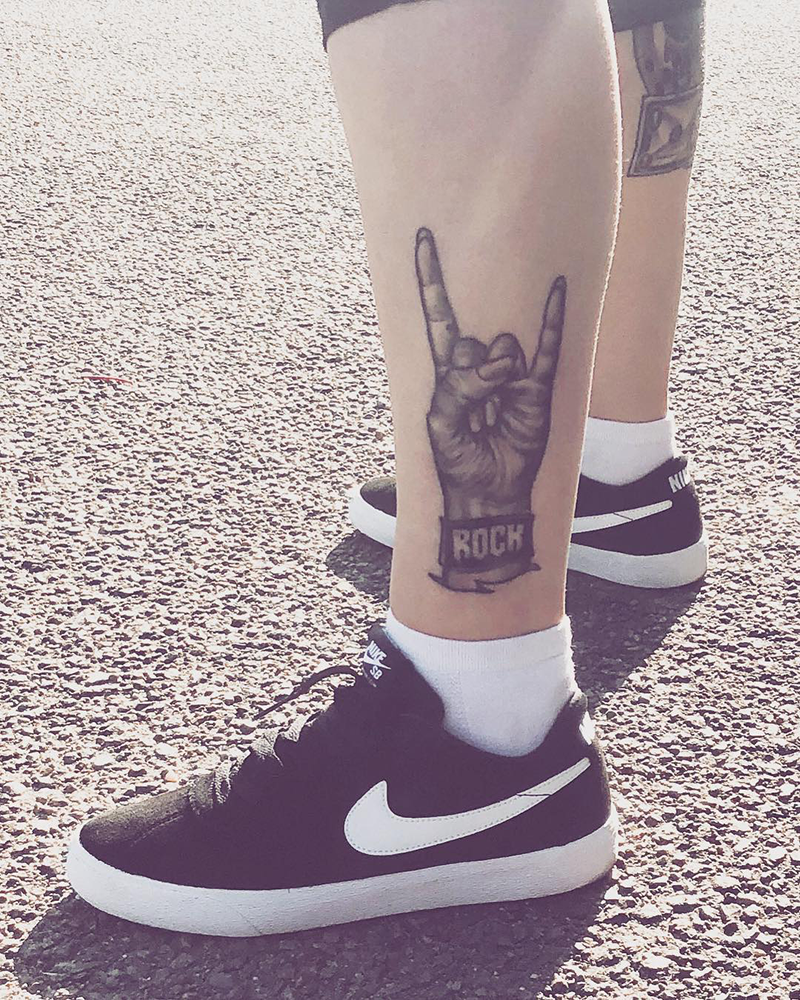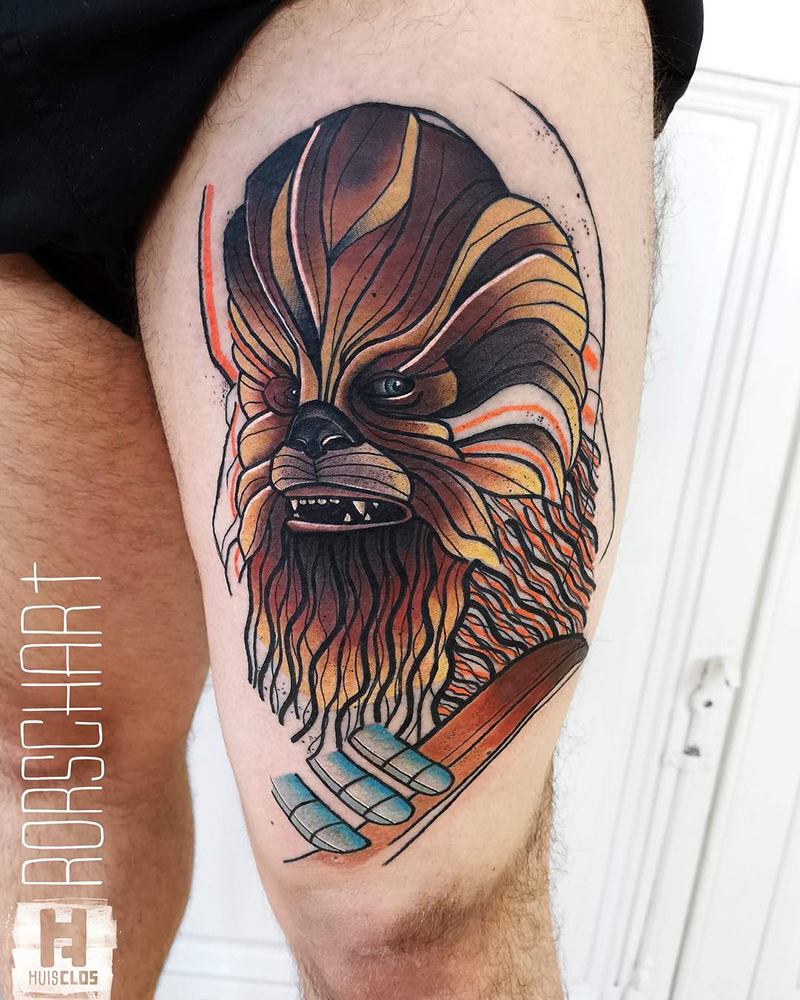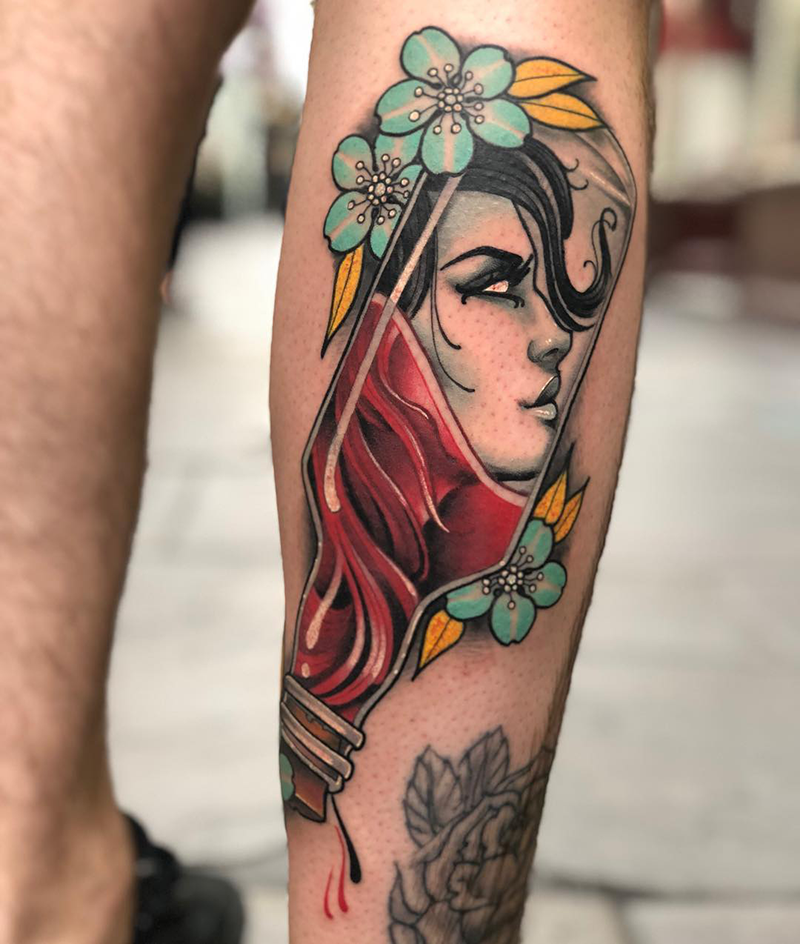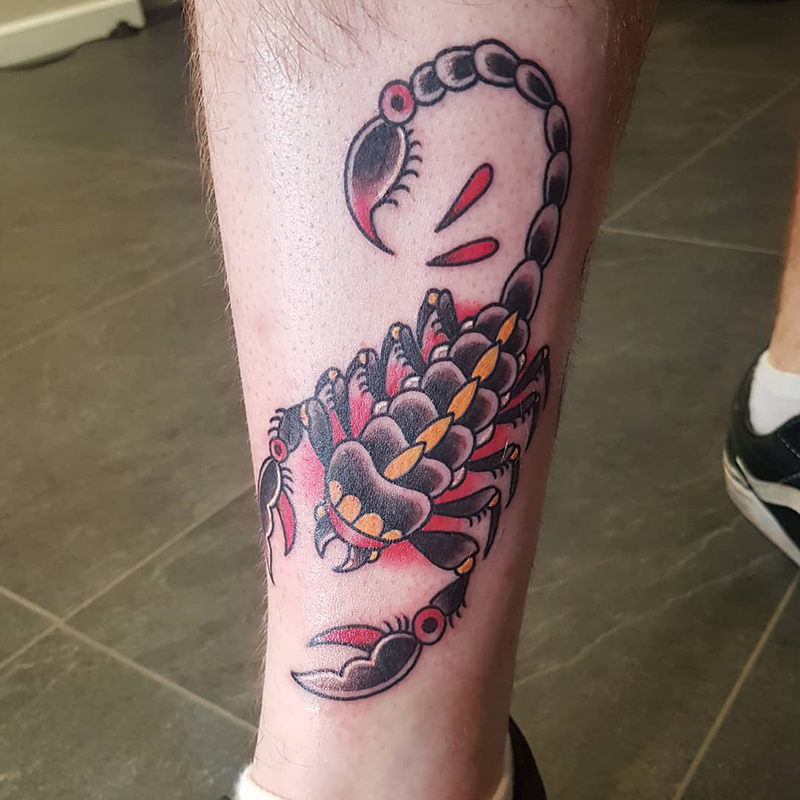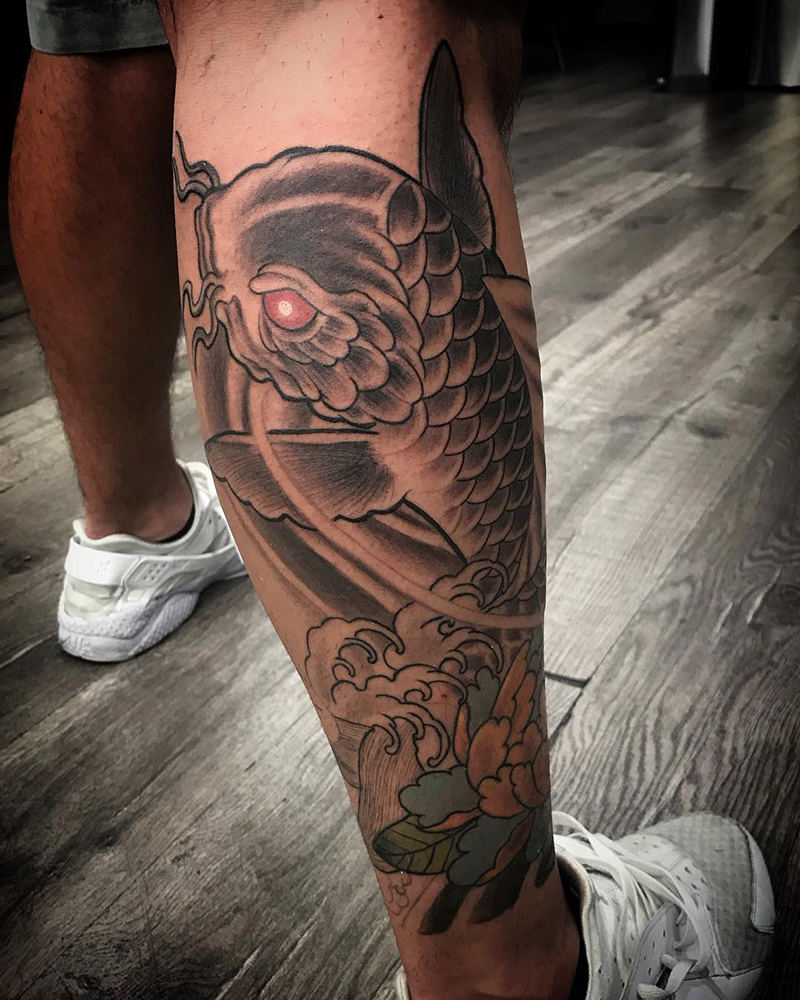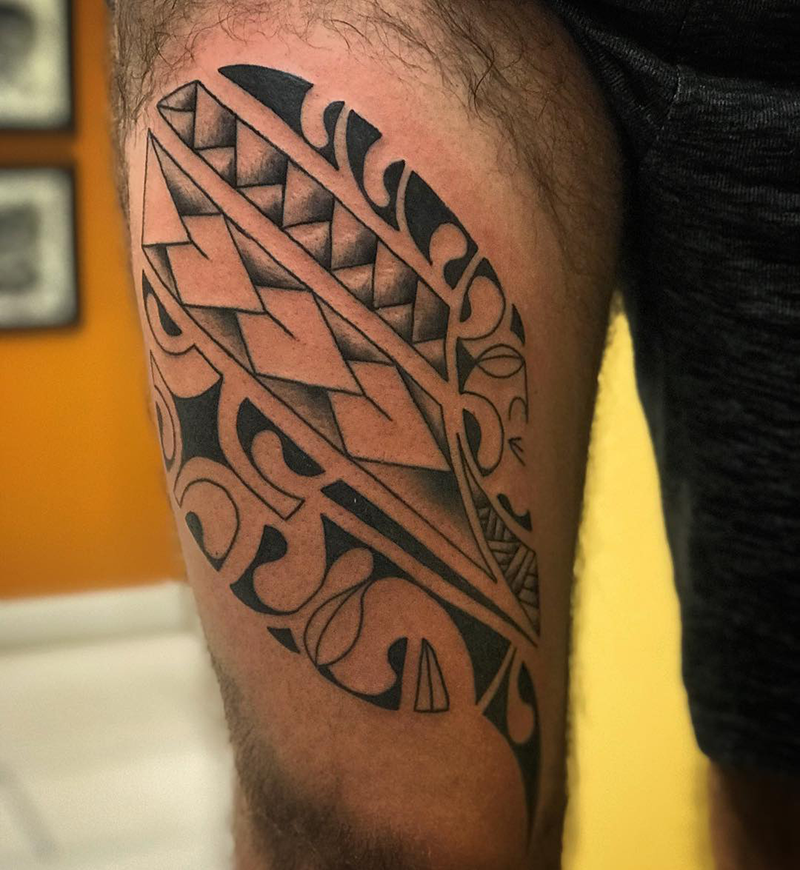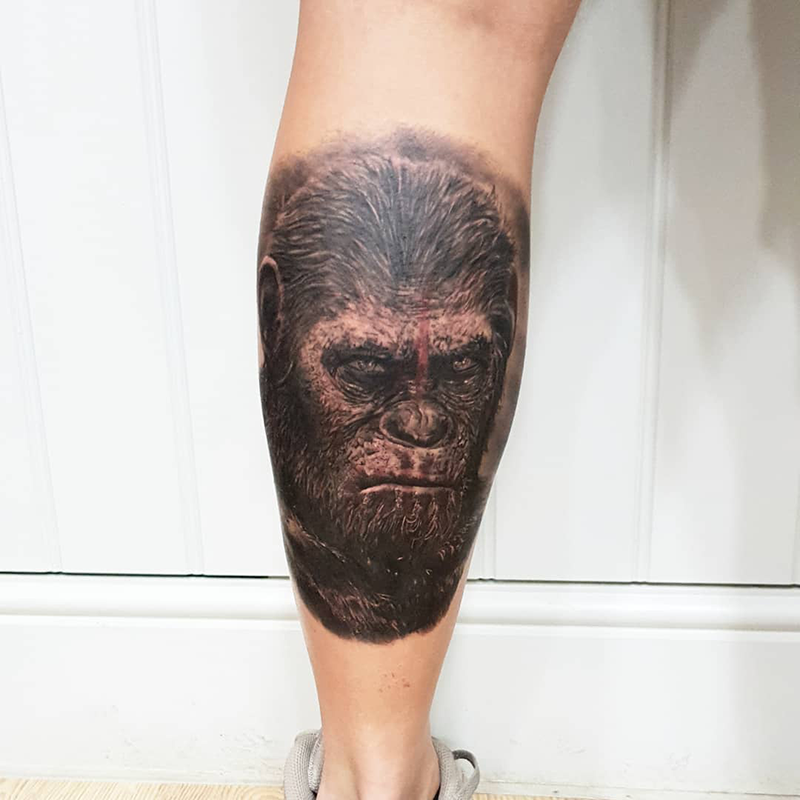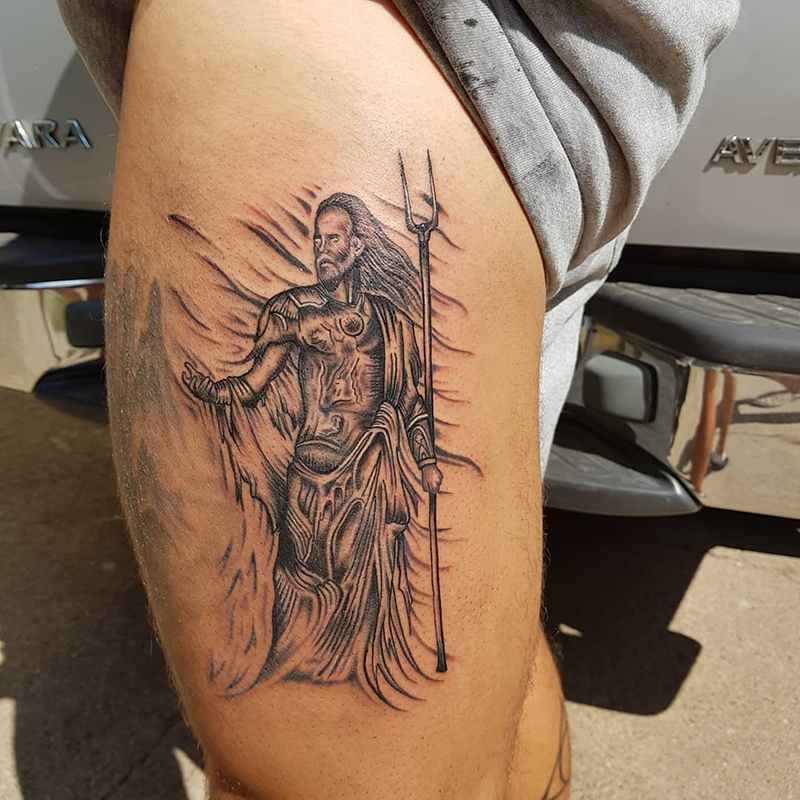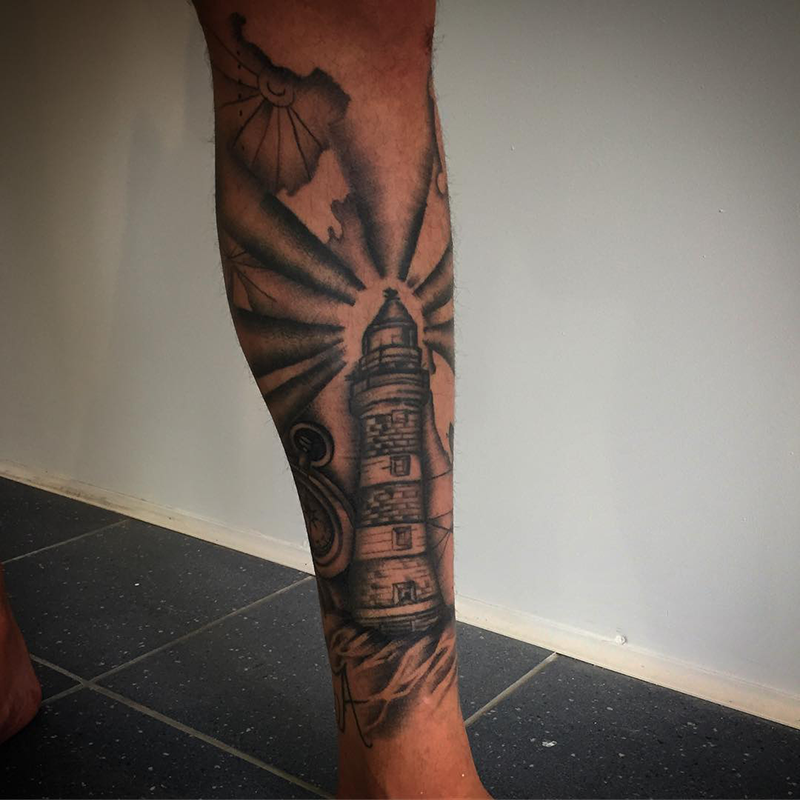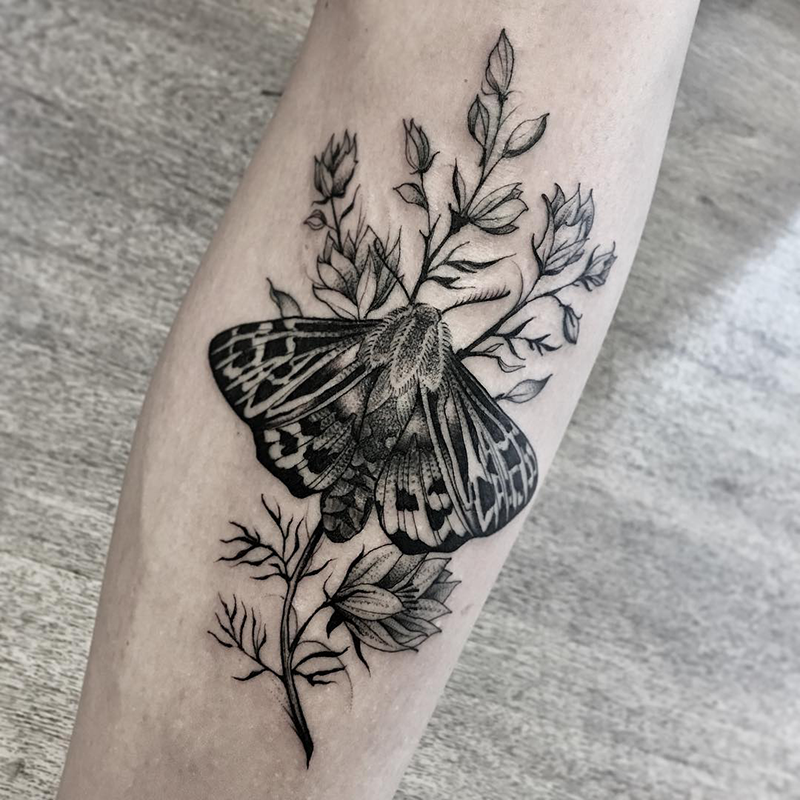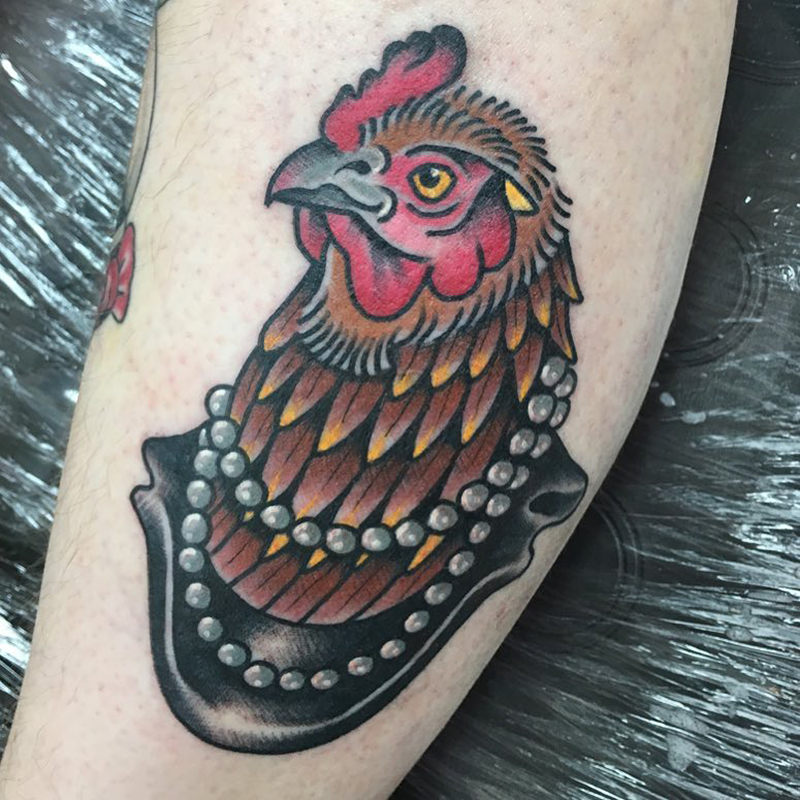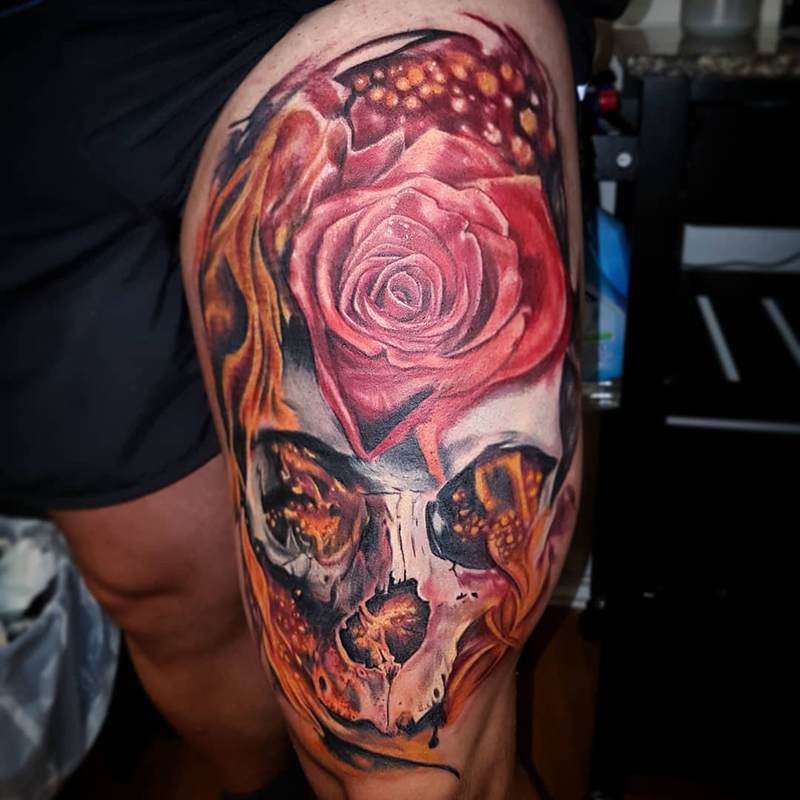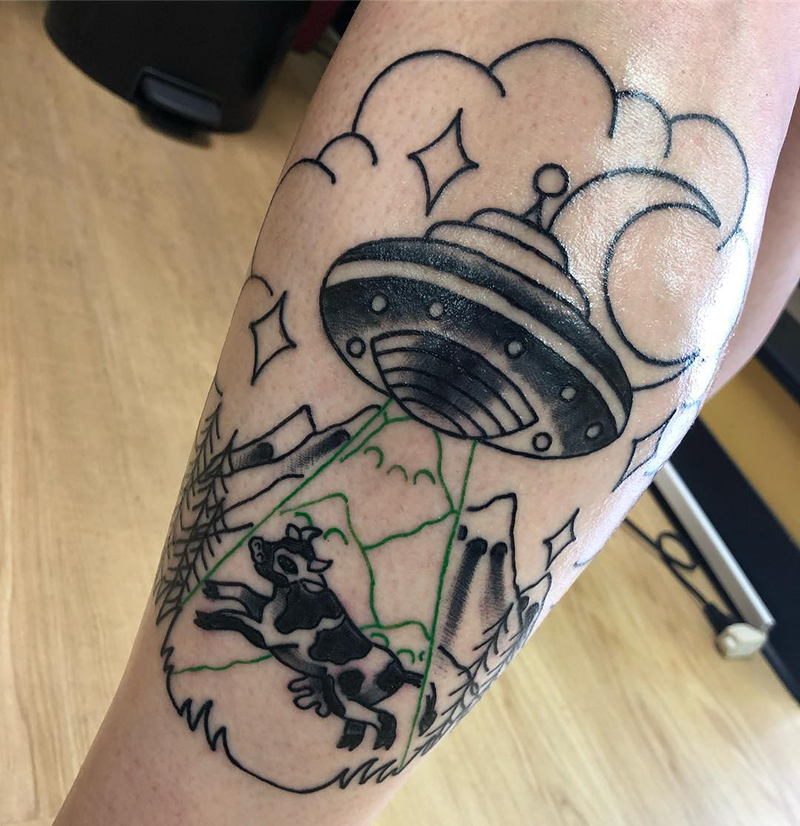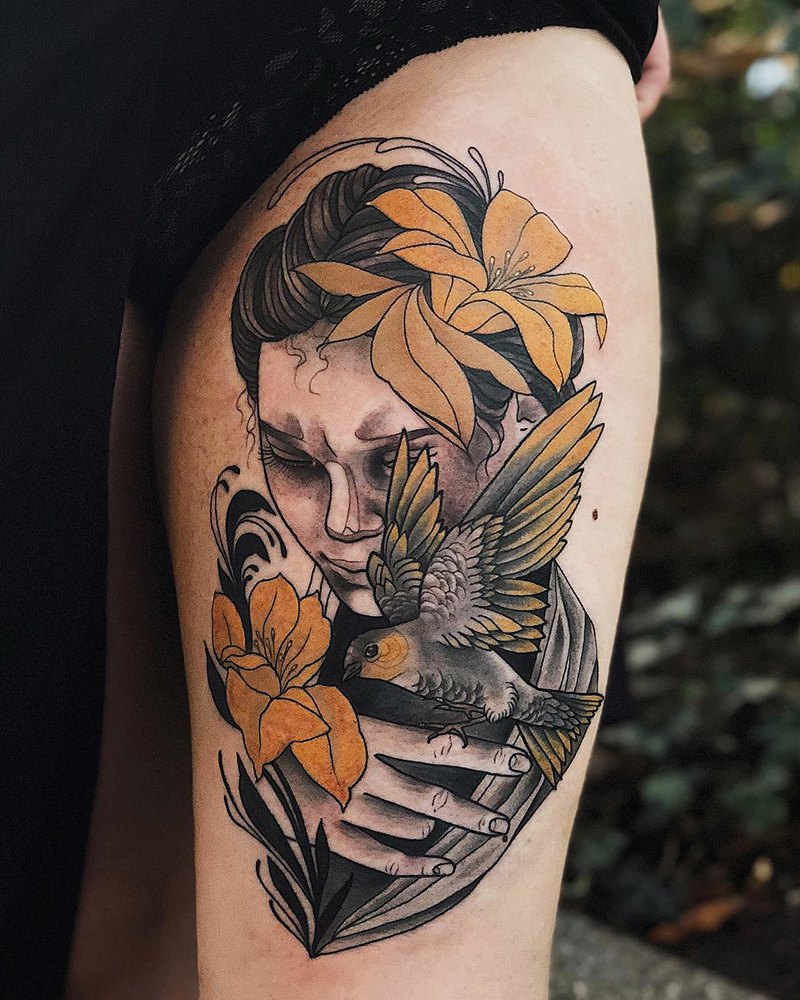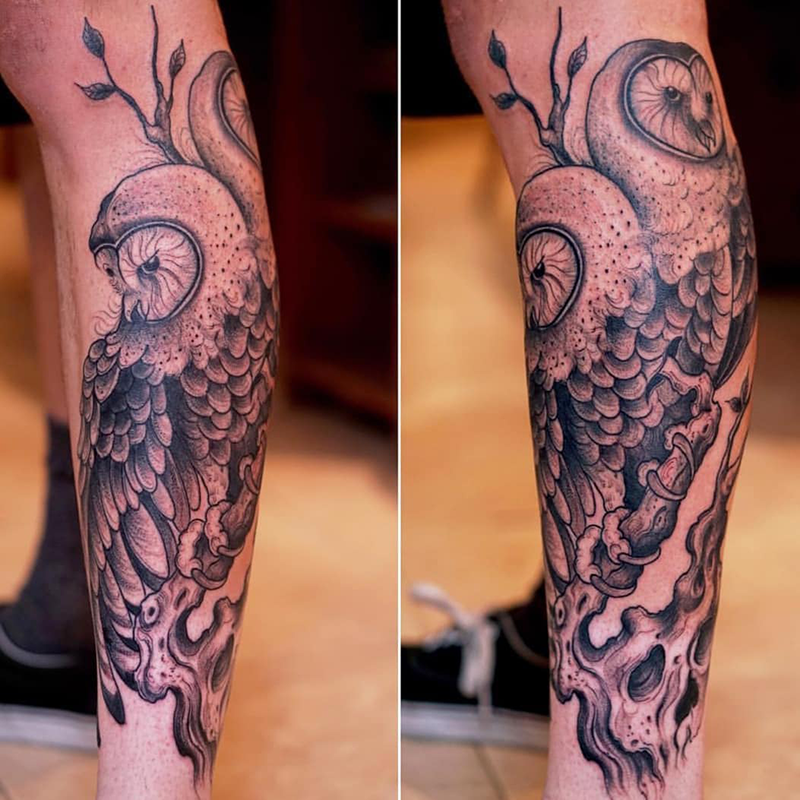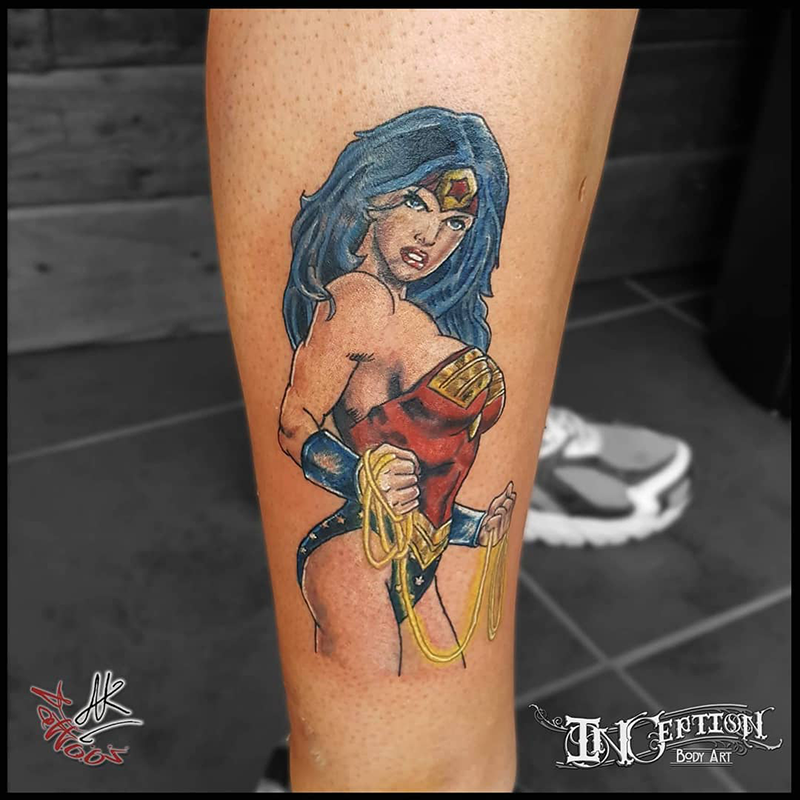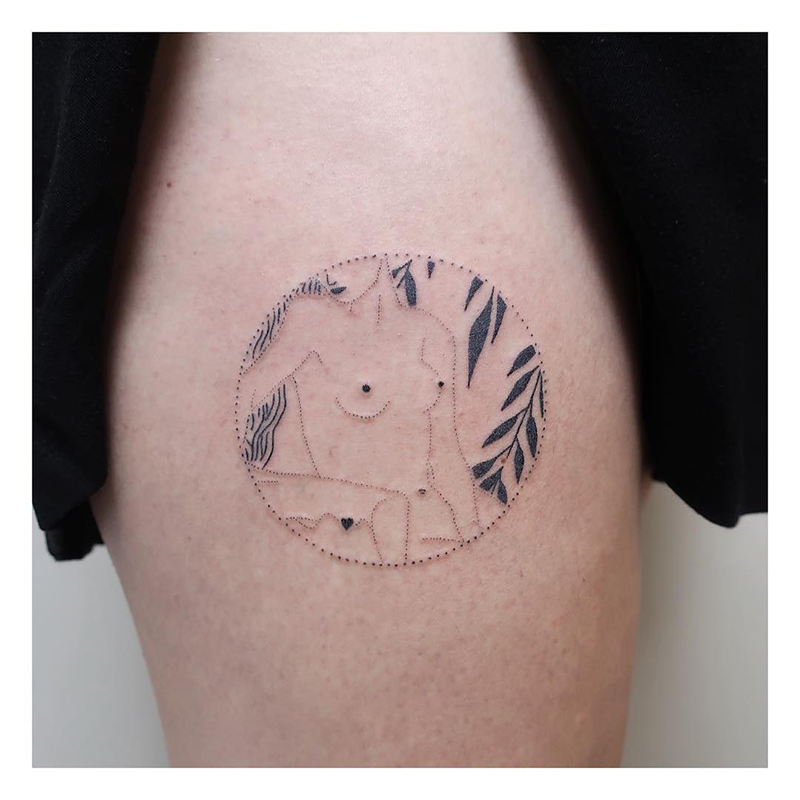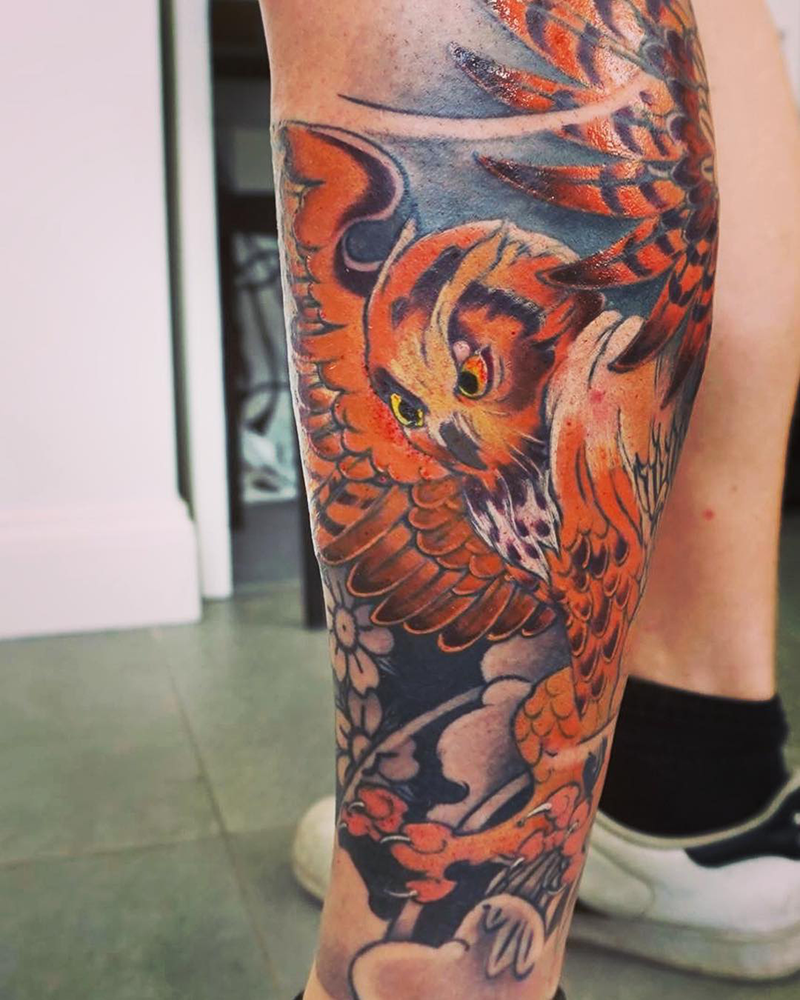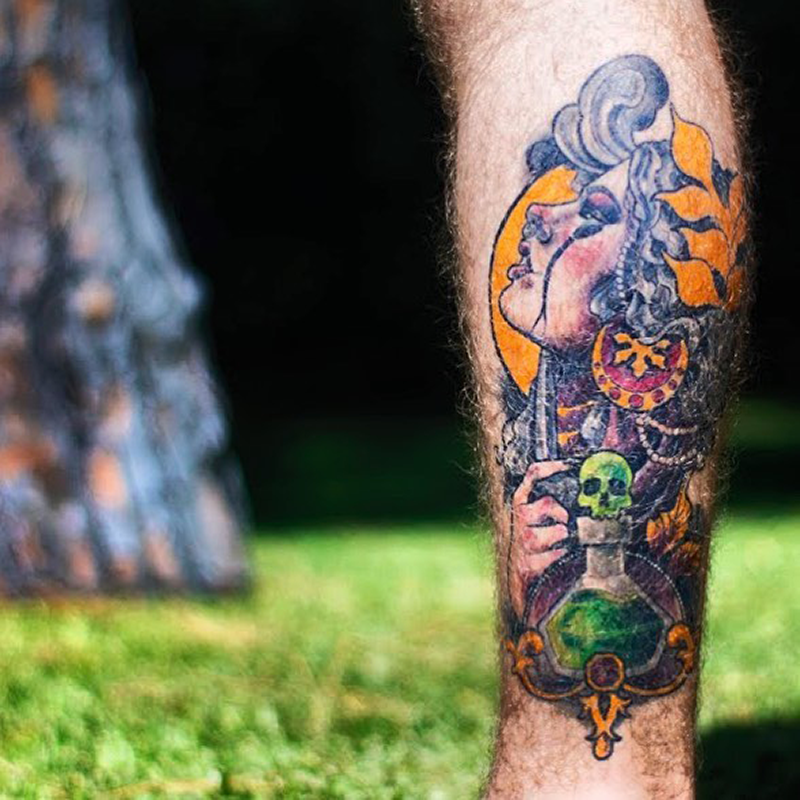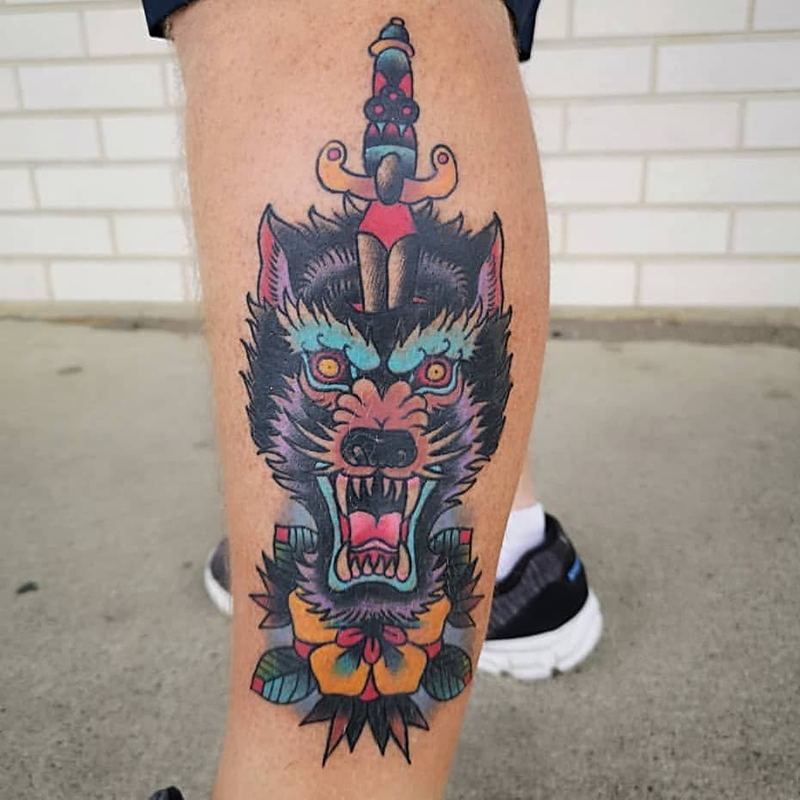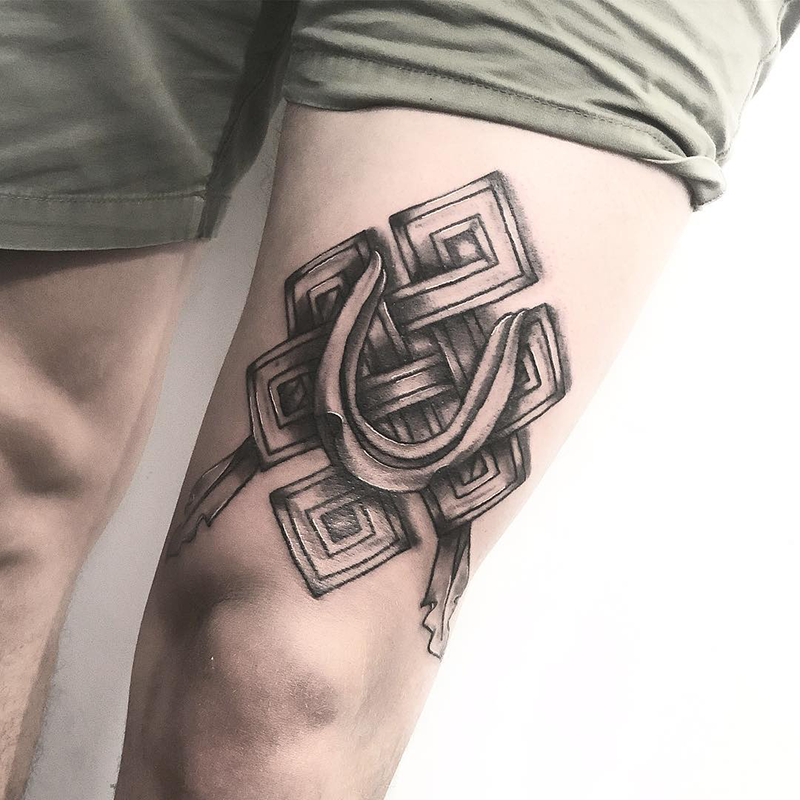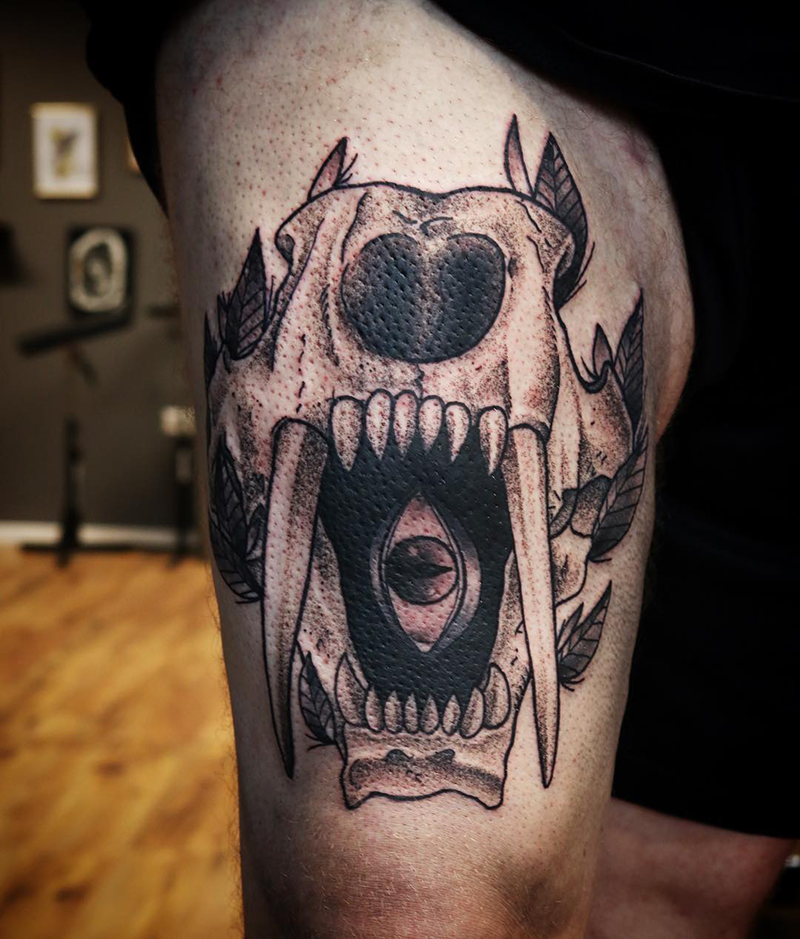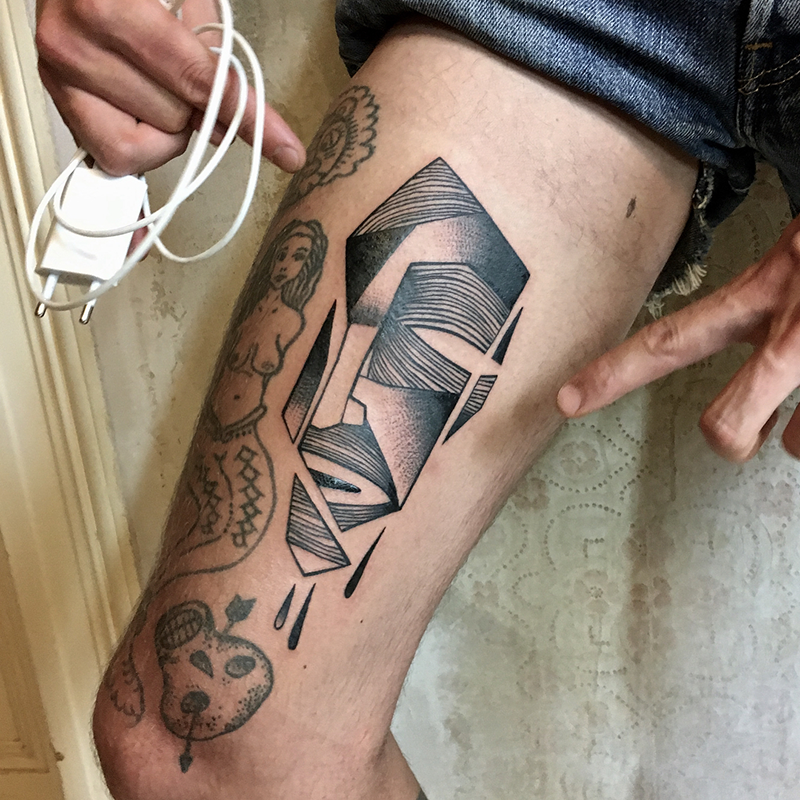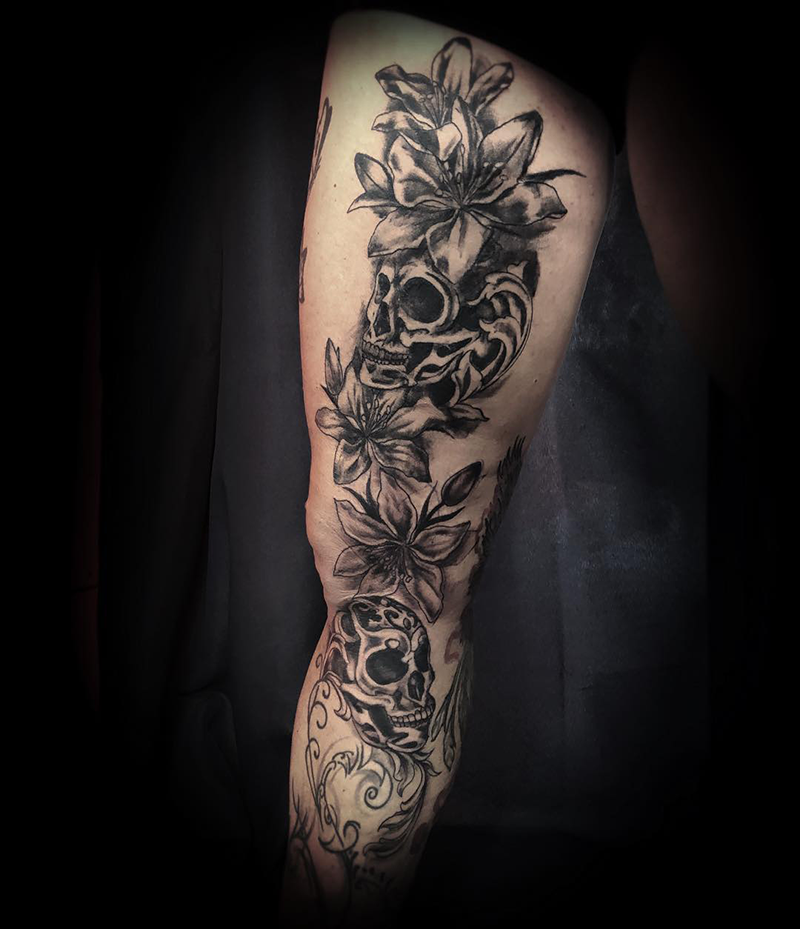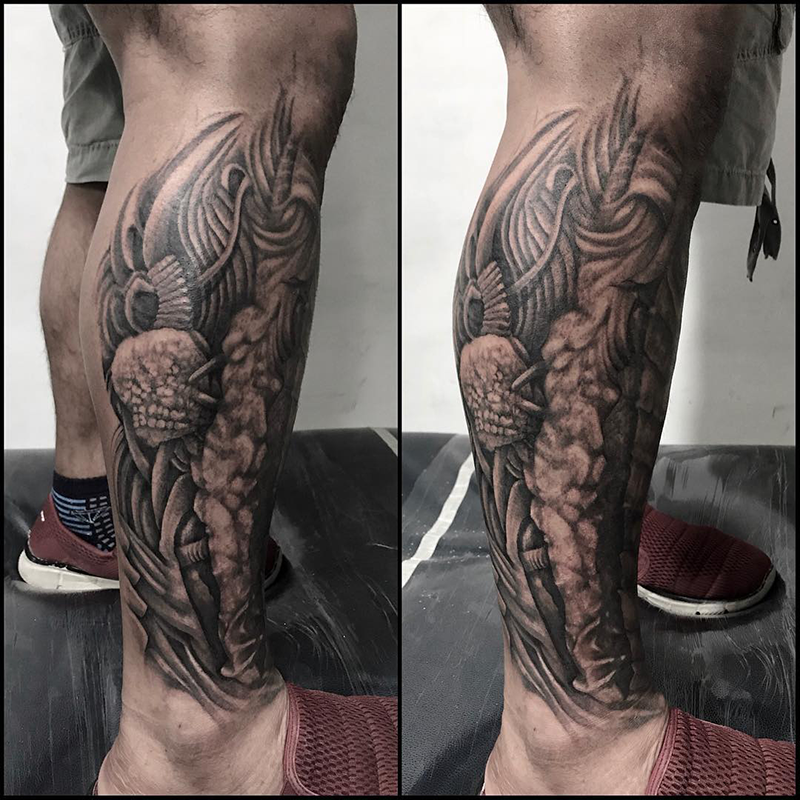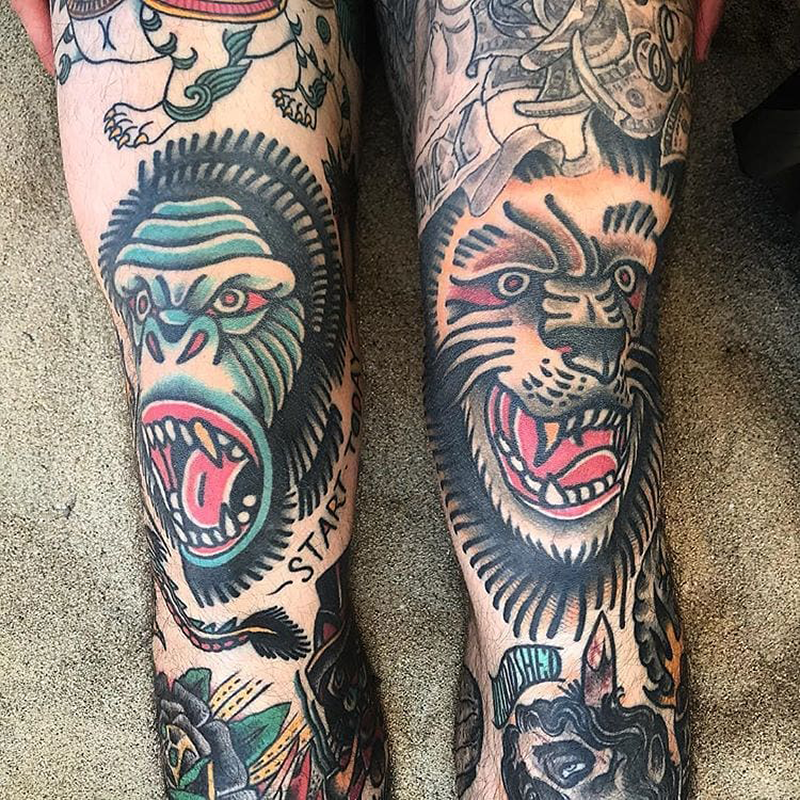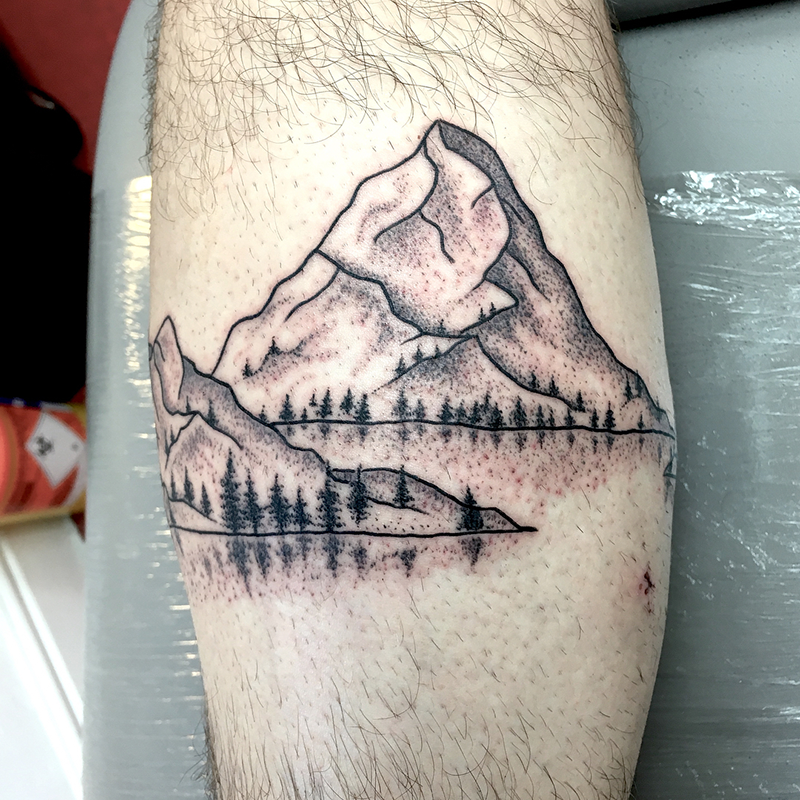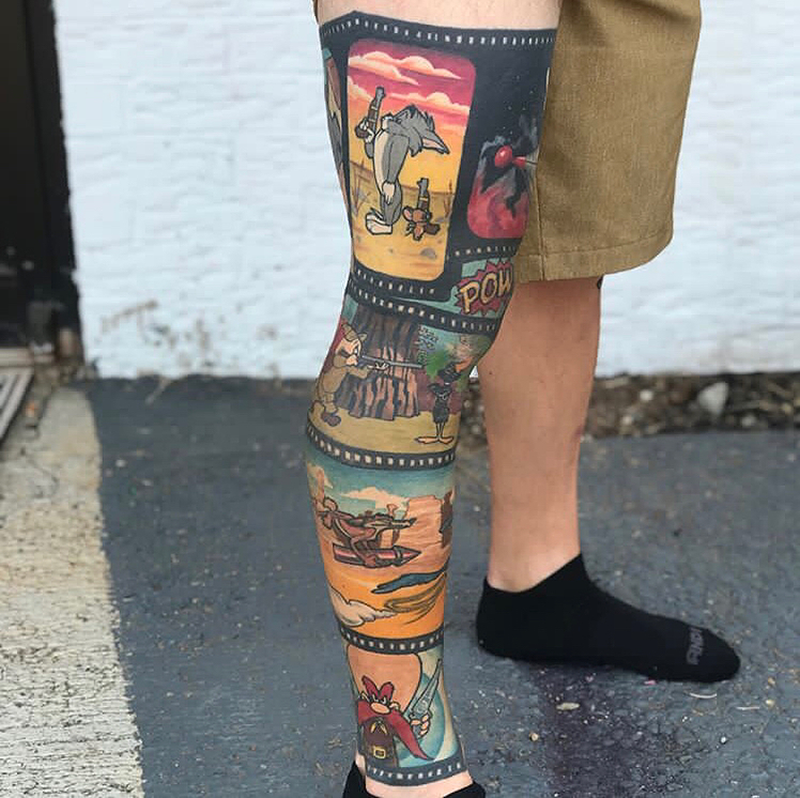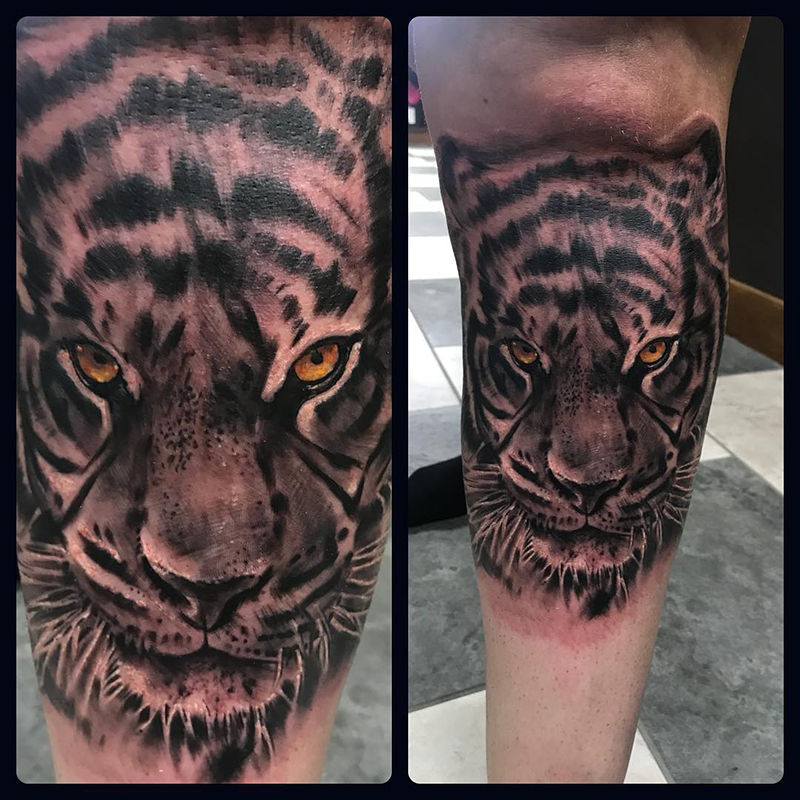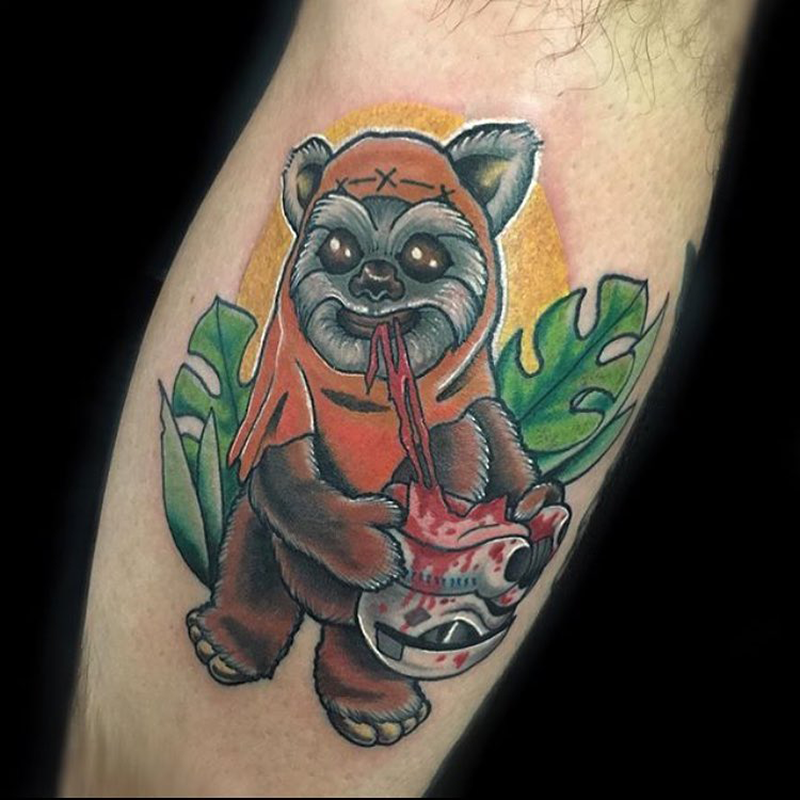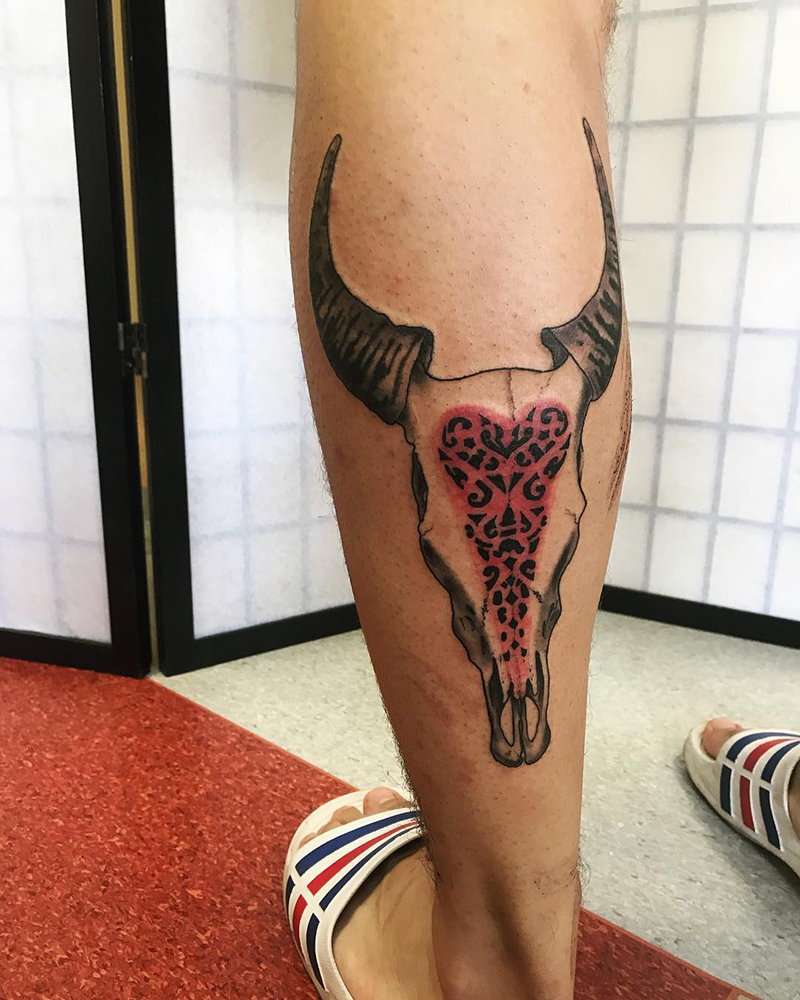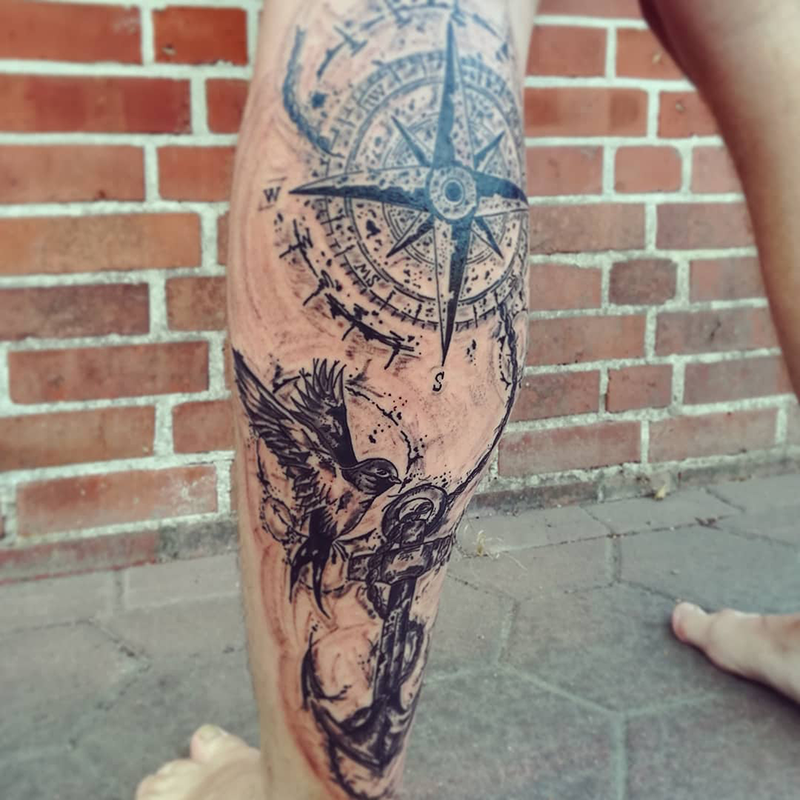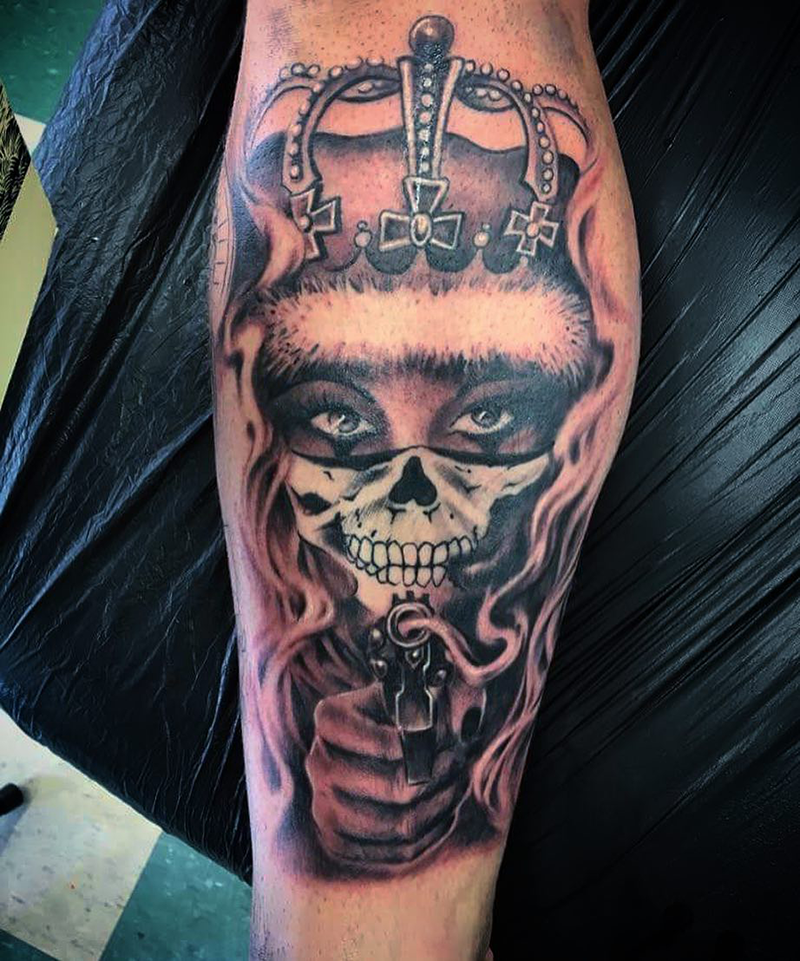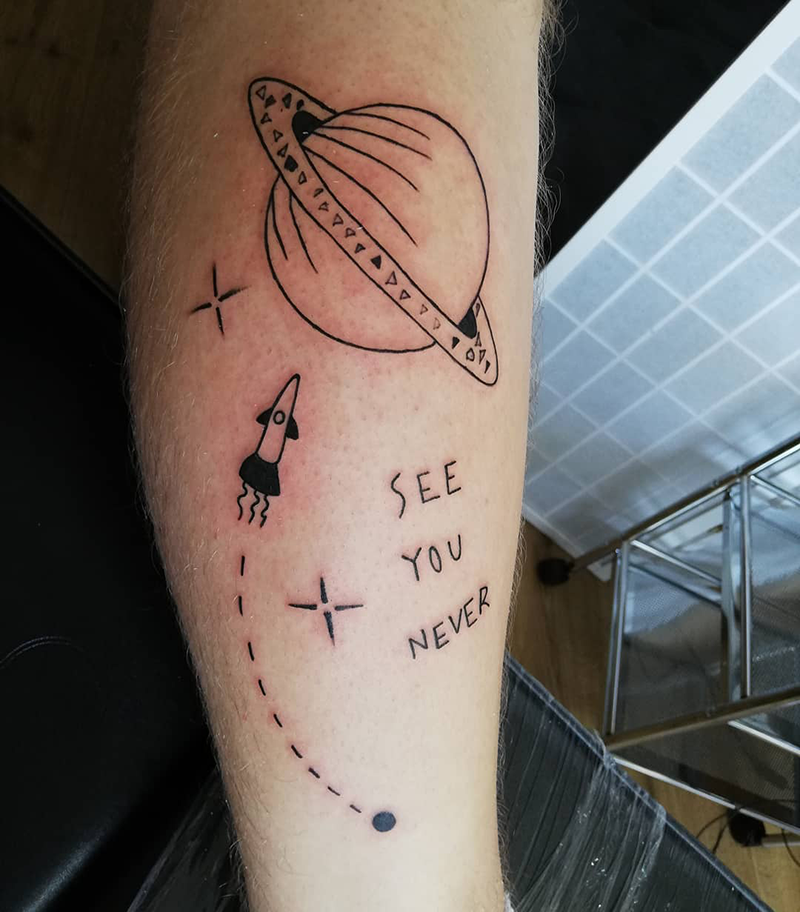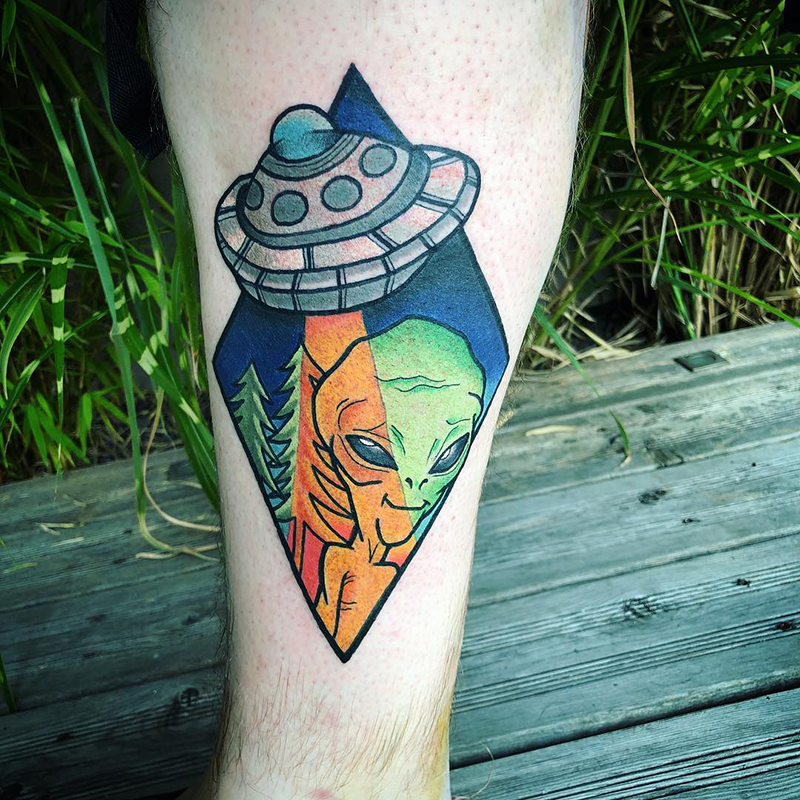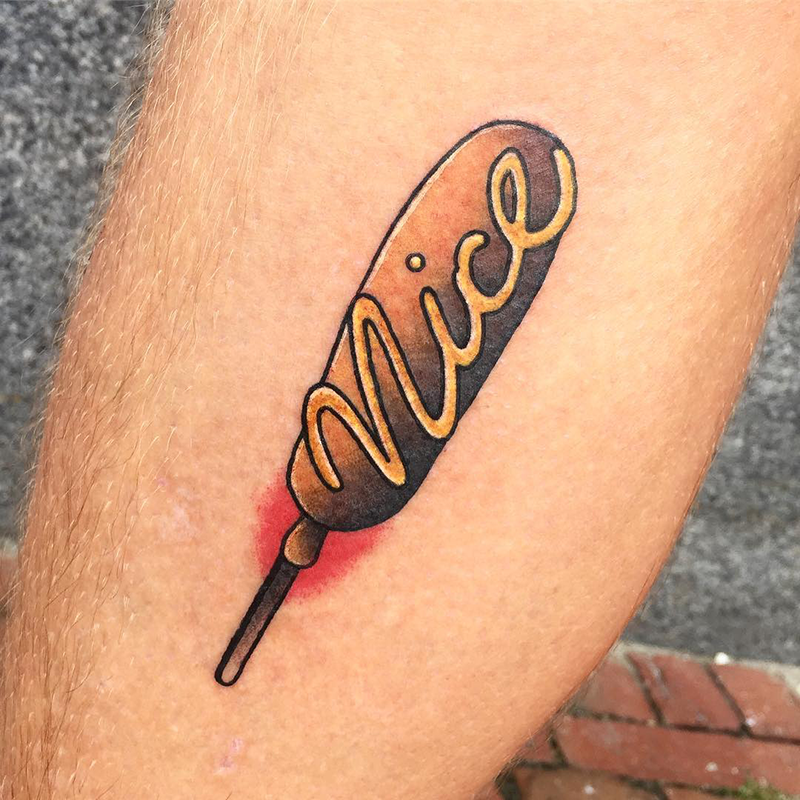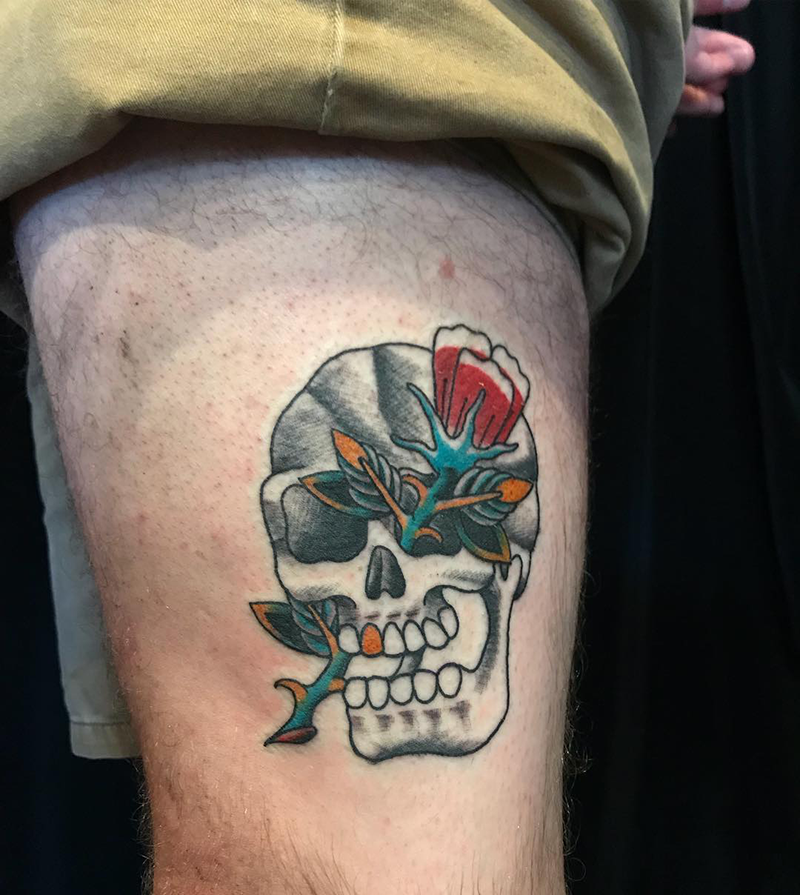 Neck Tattoo Ideas & Inspiration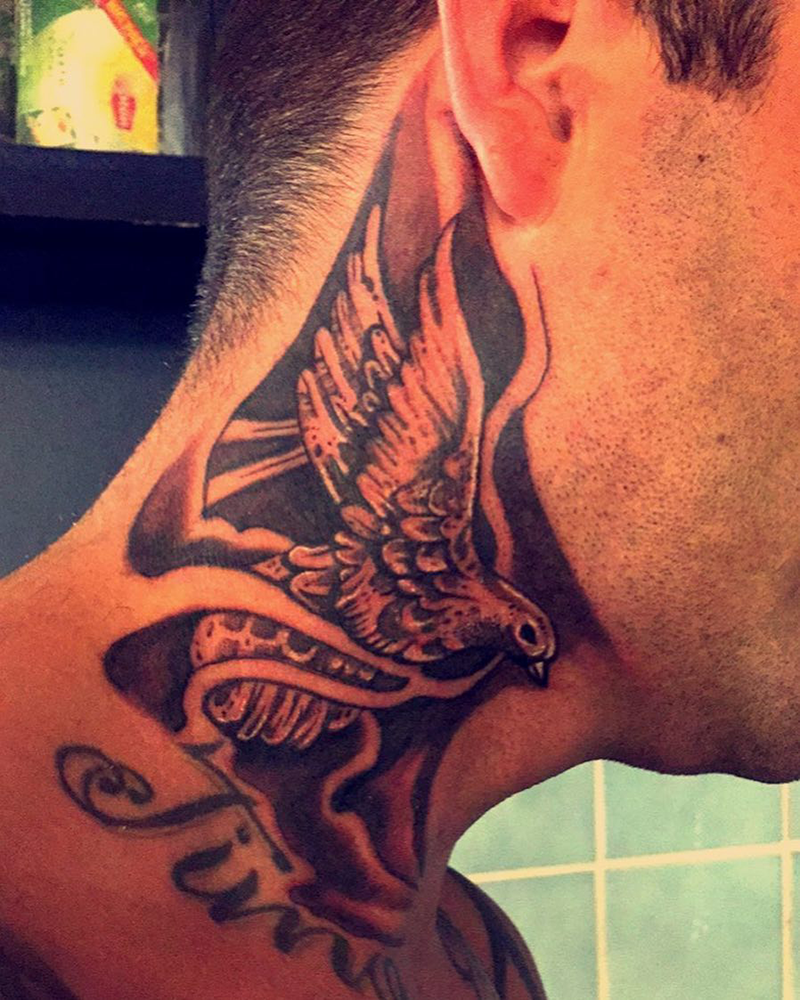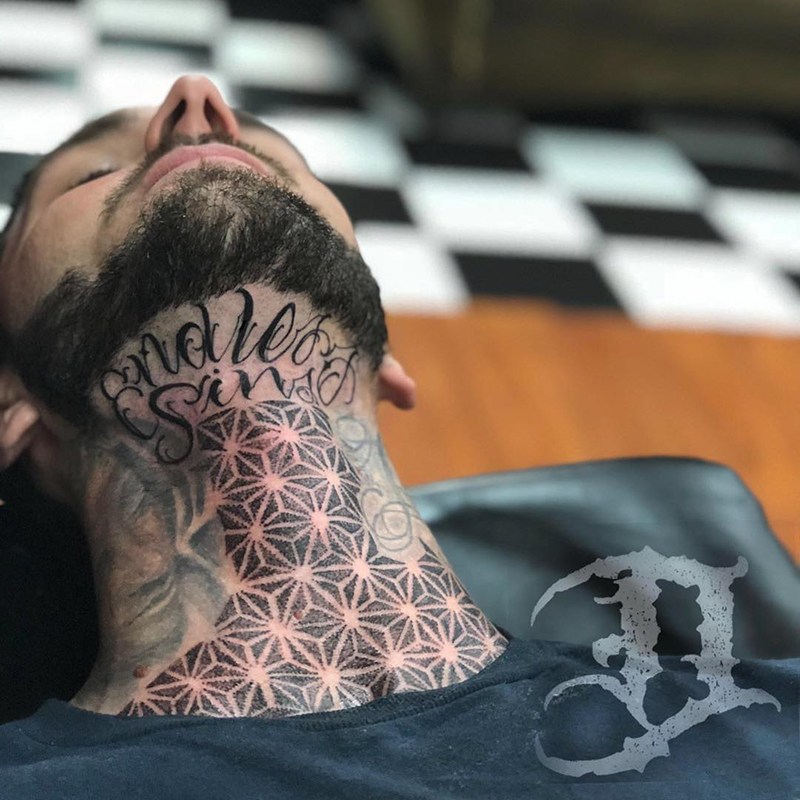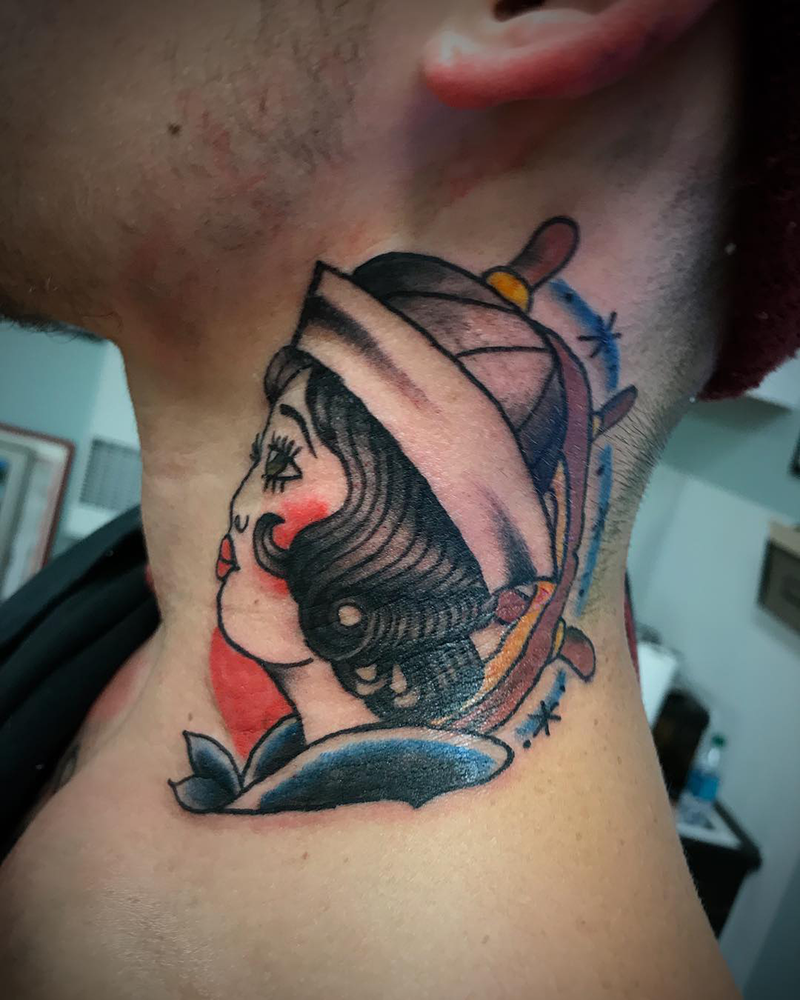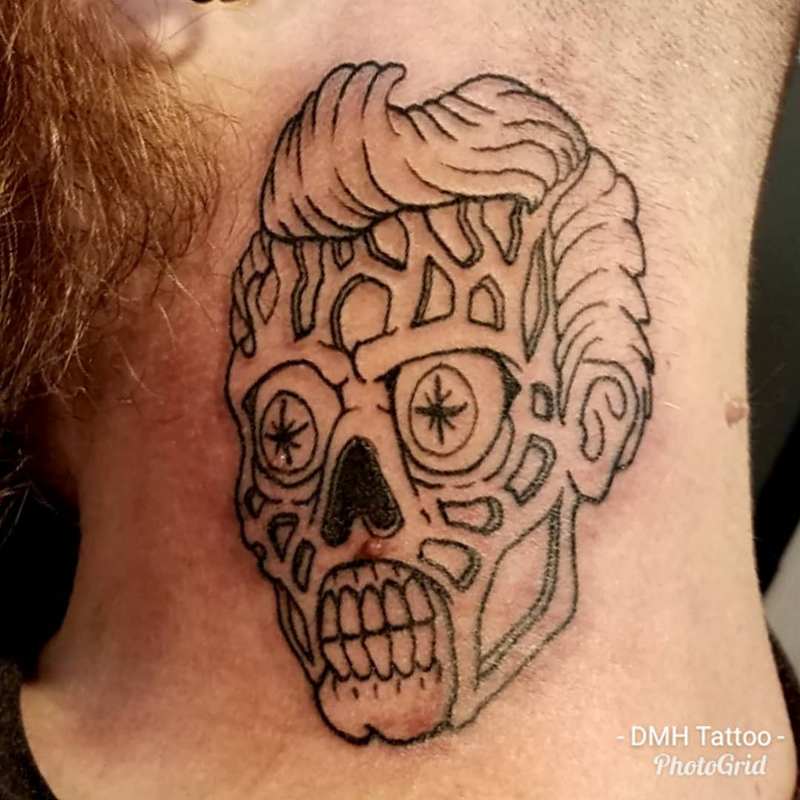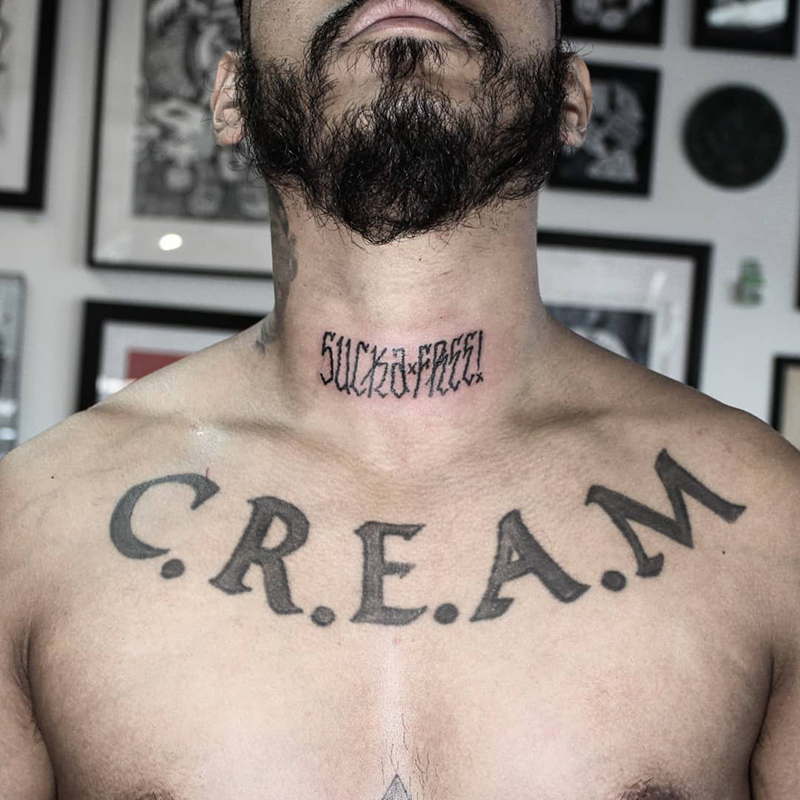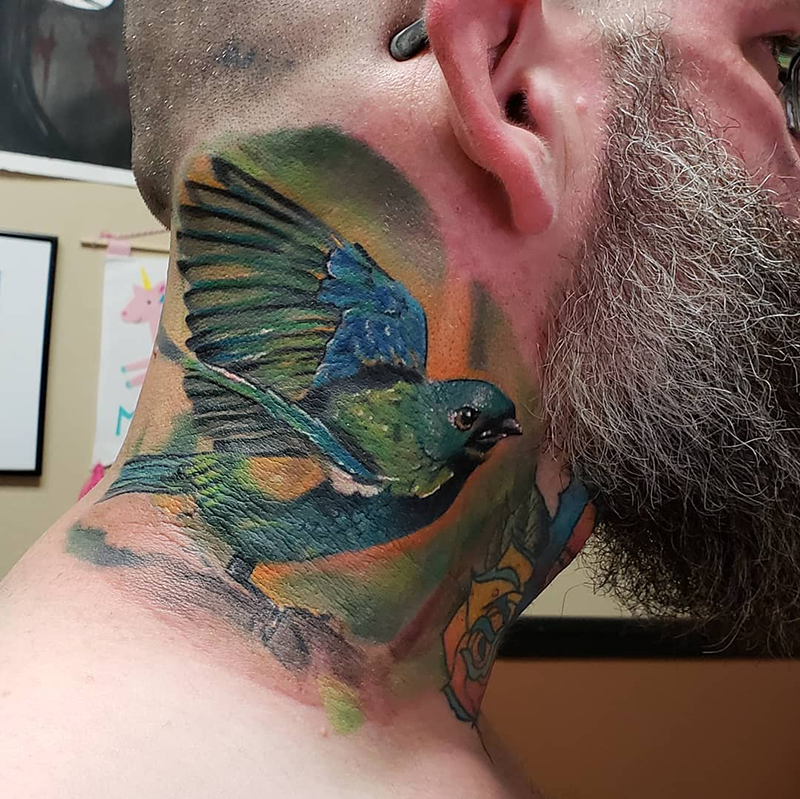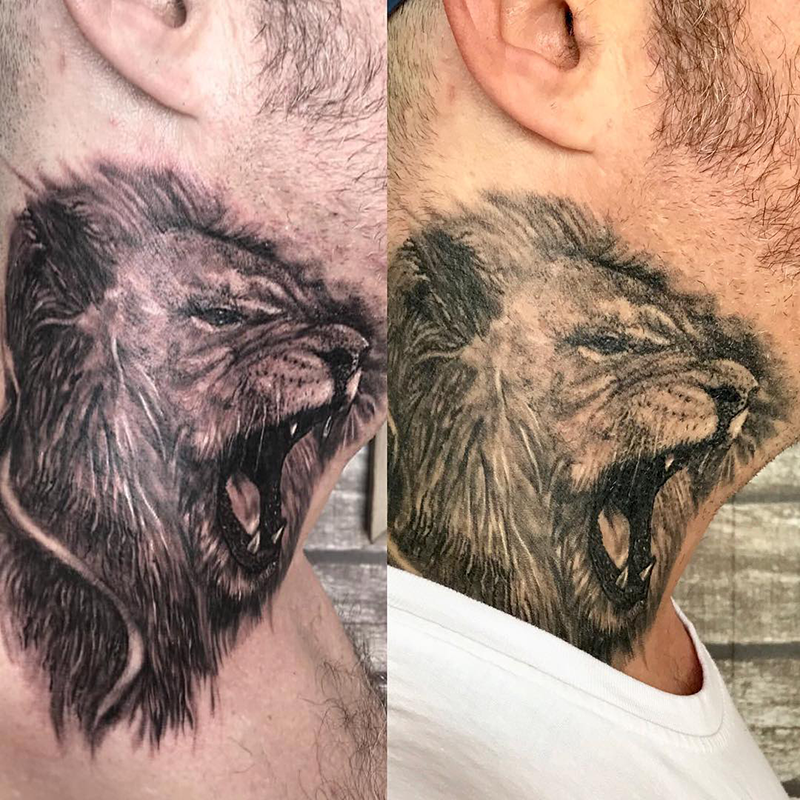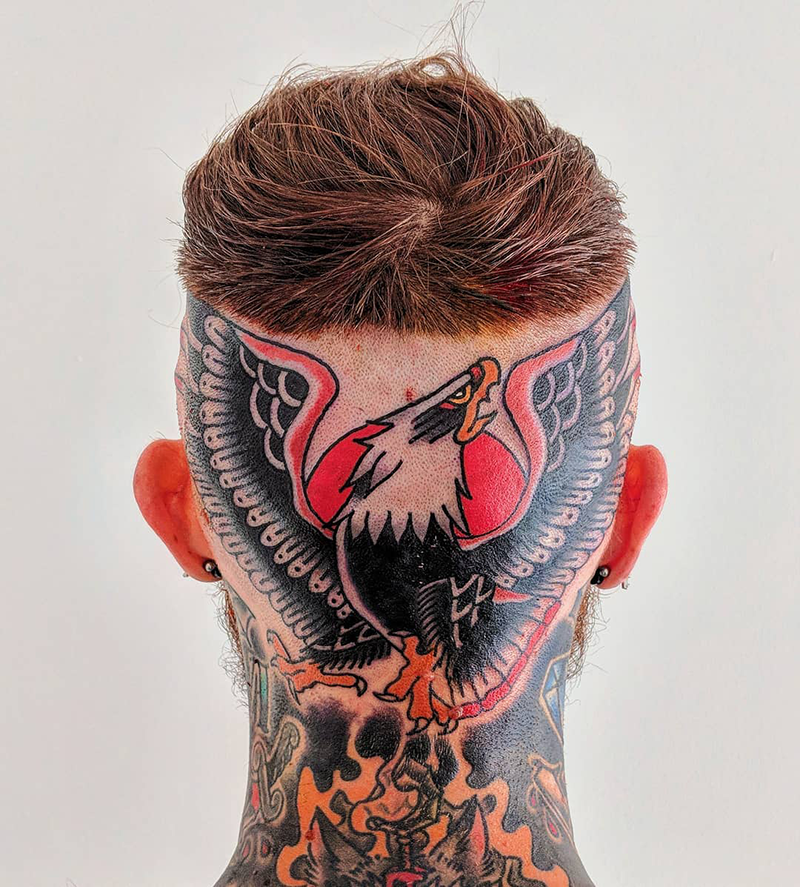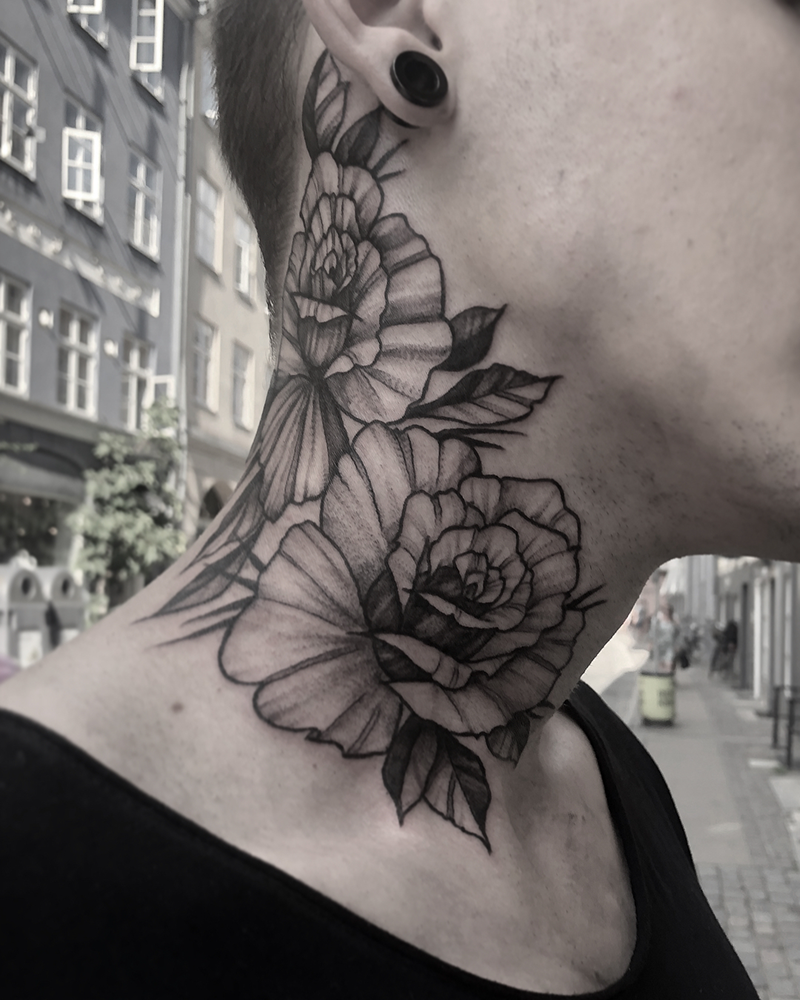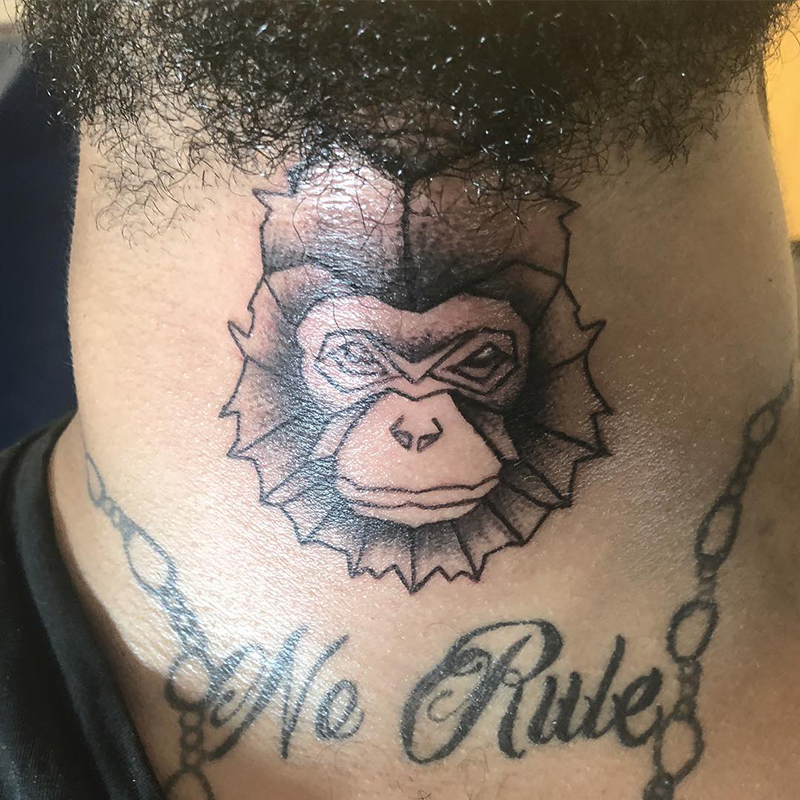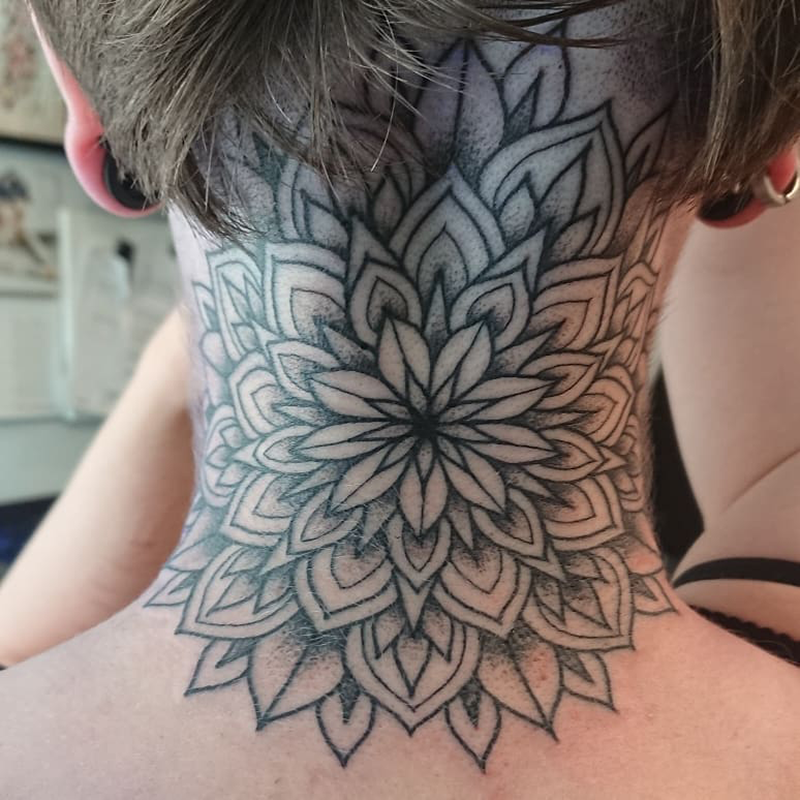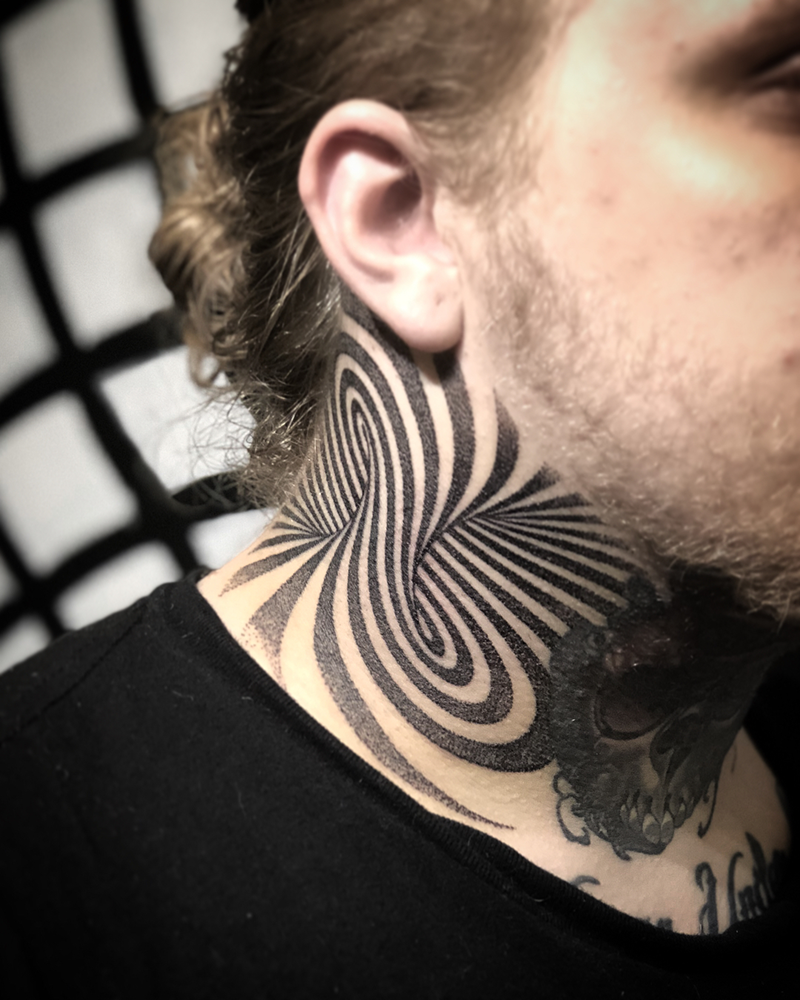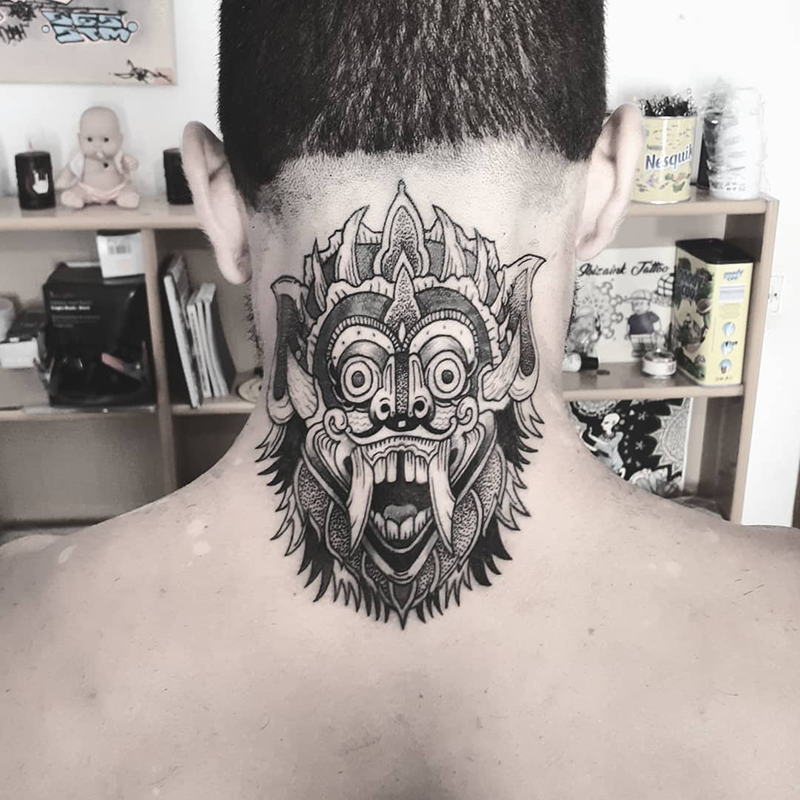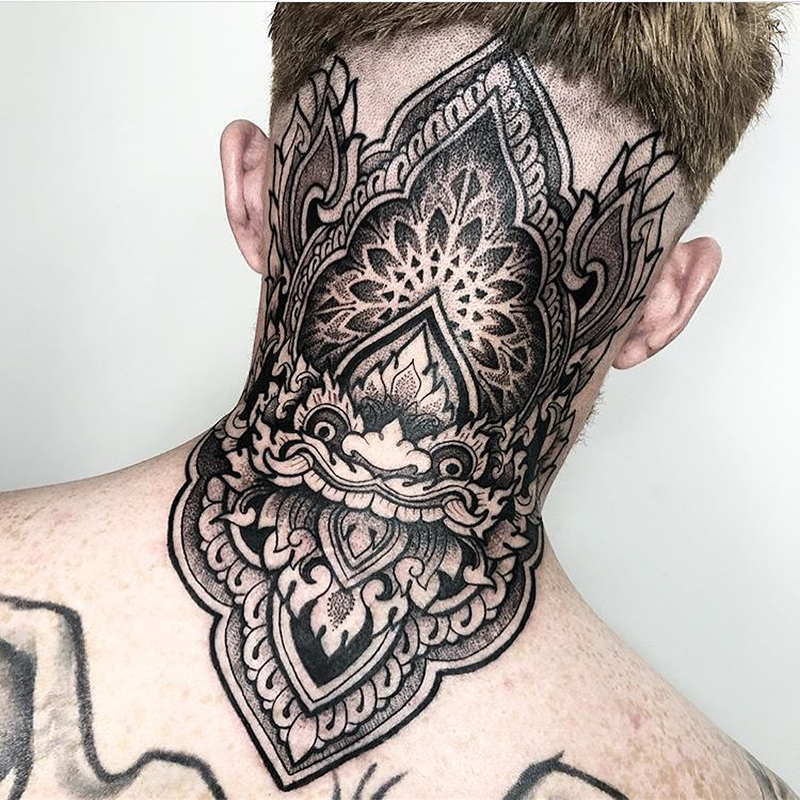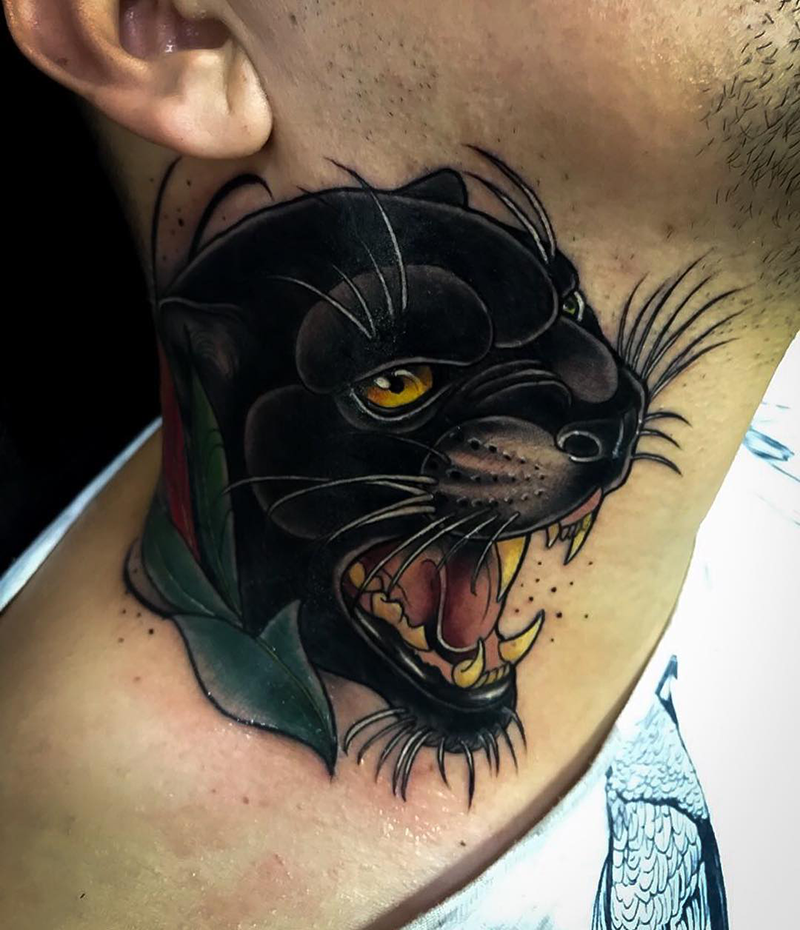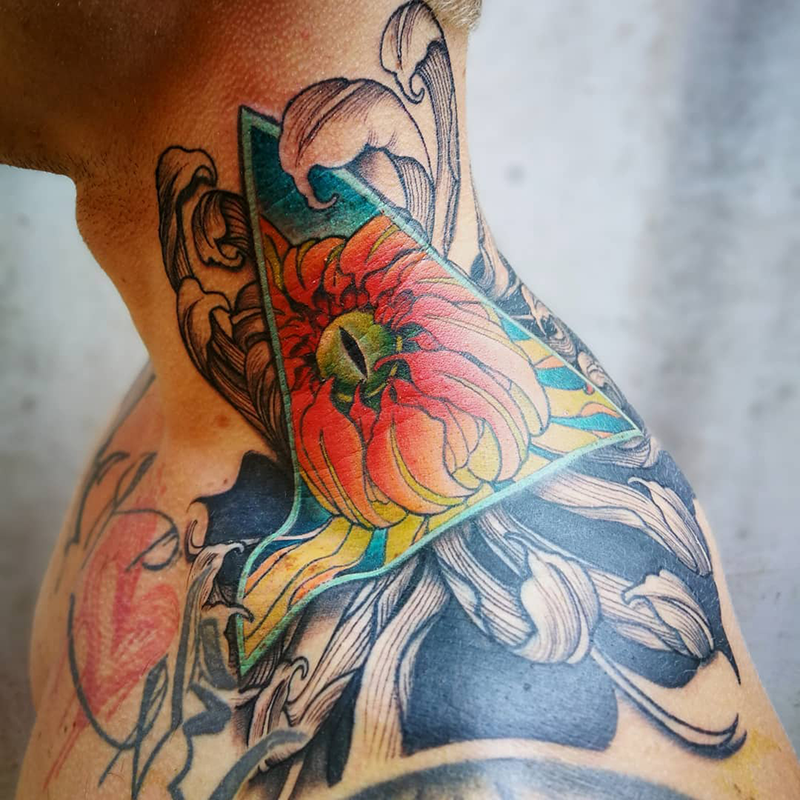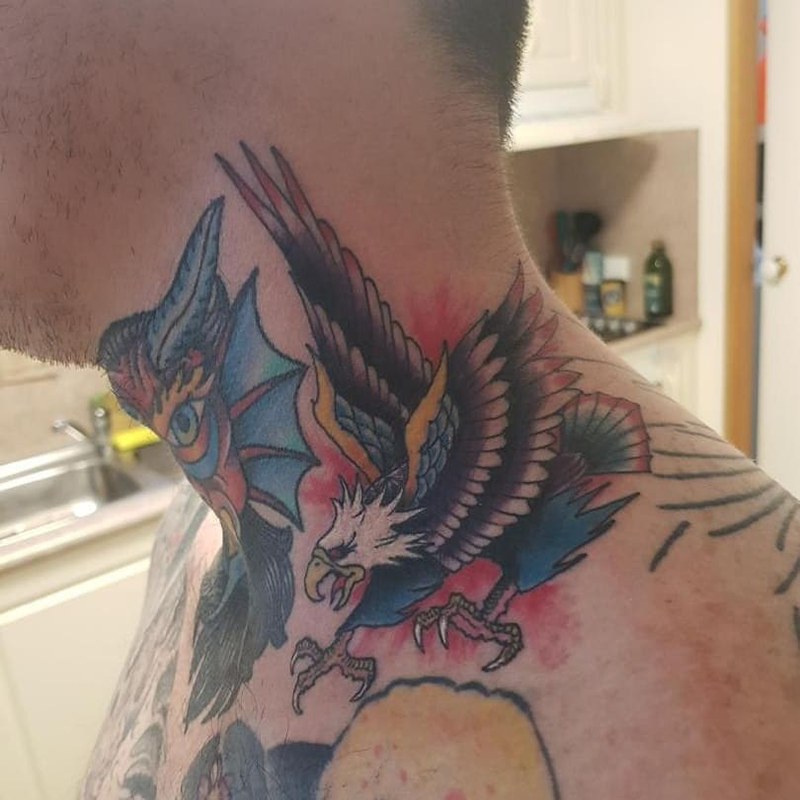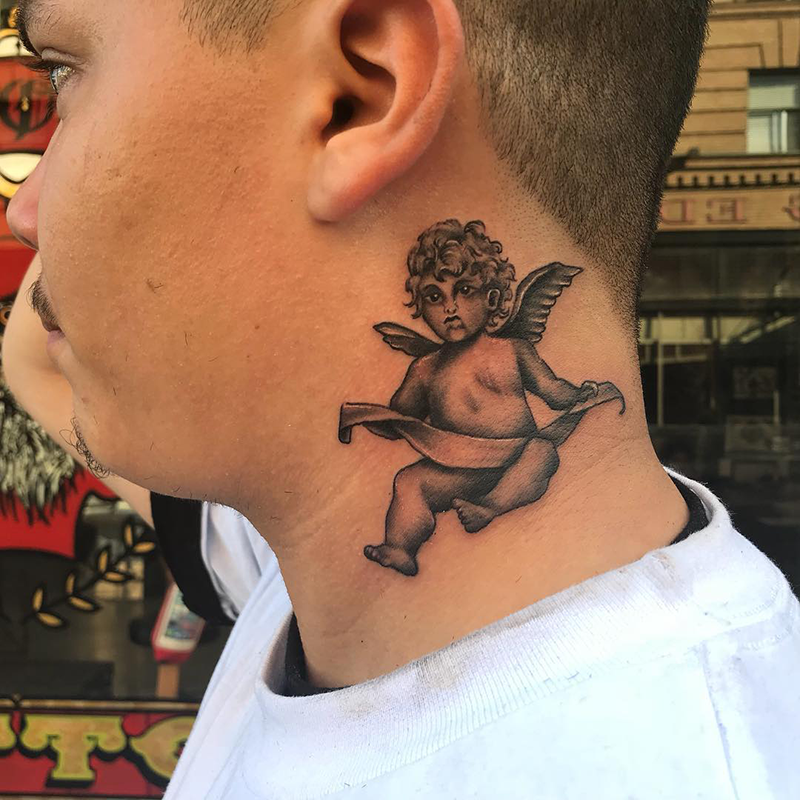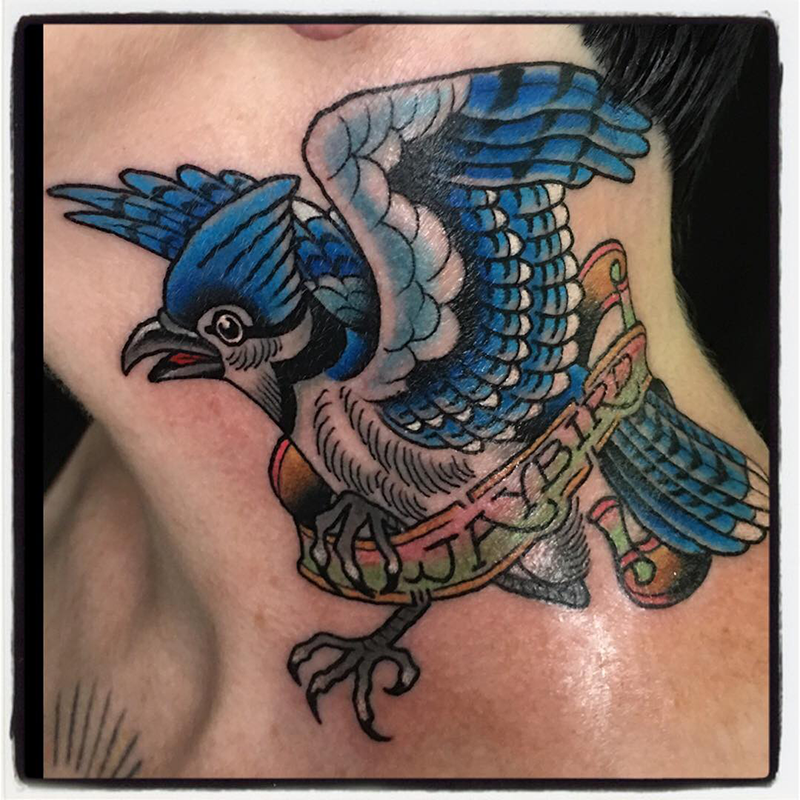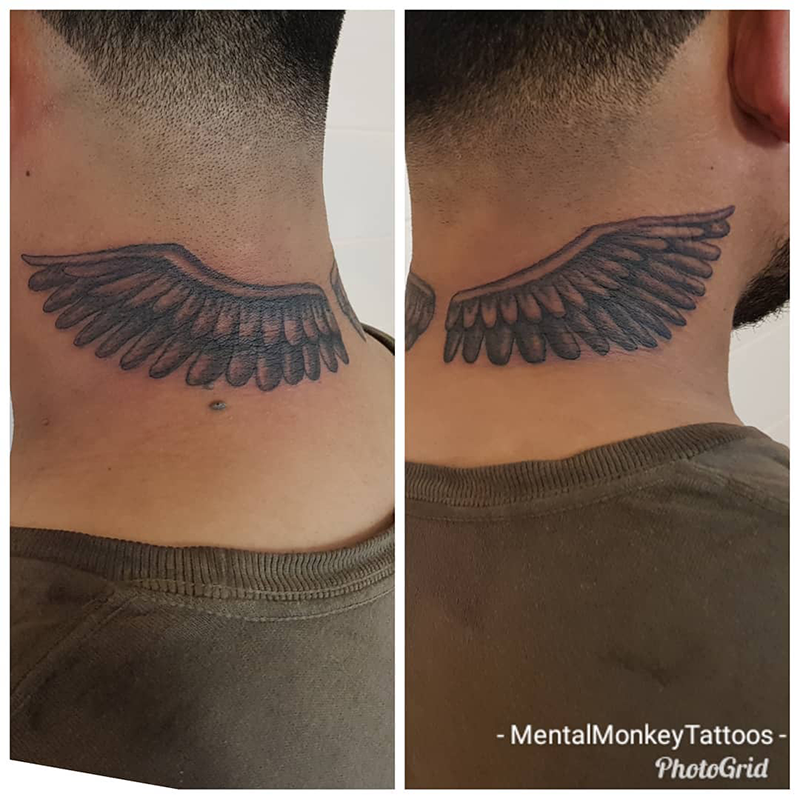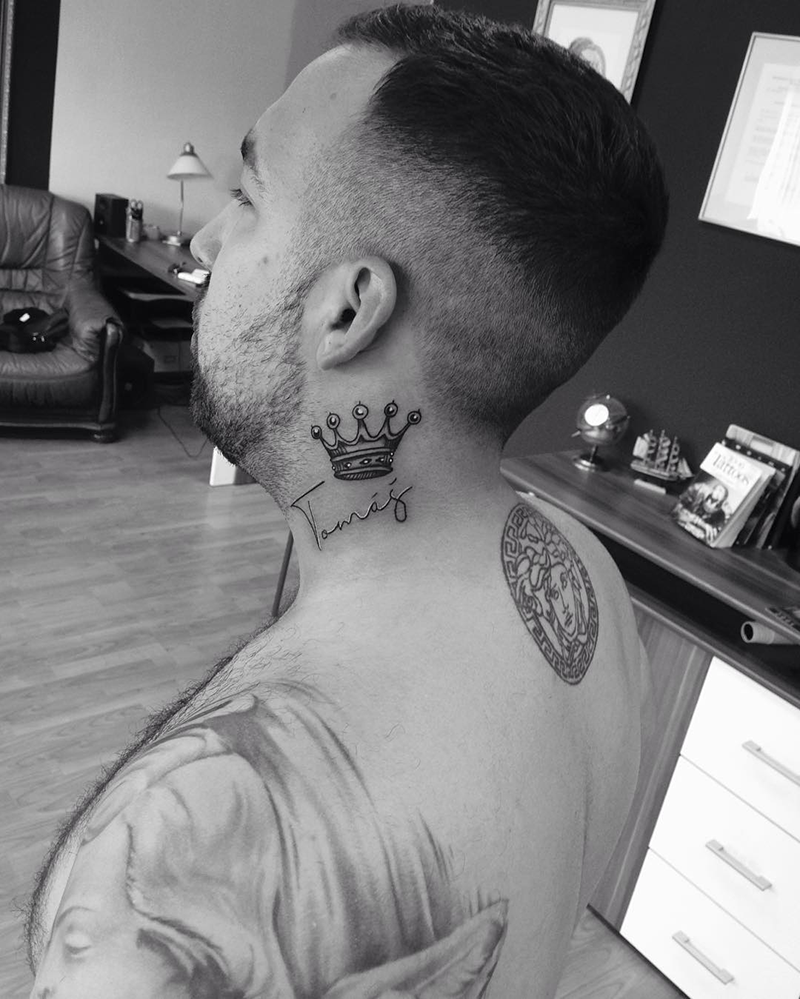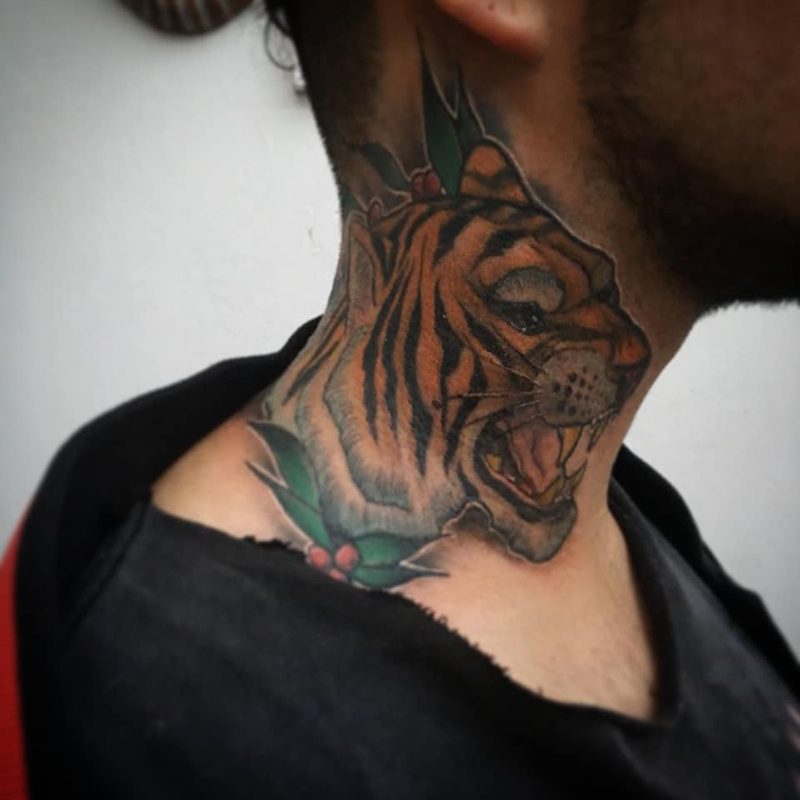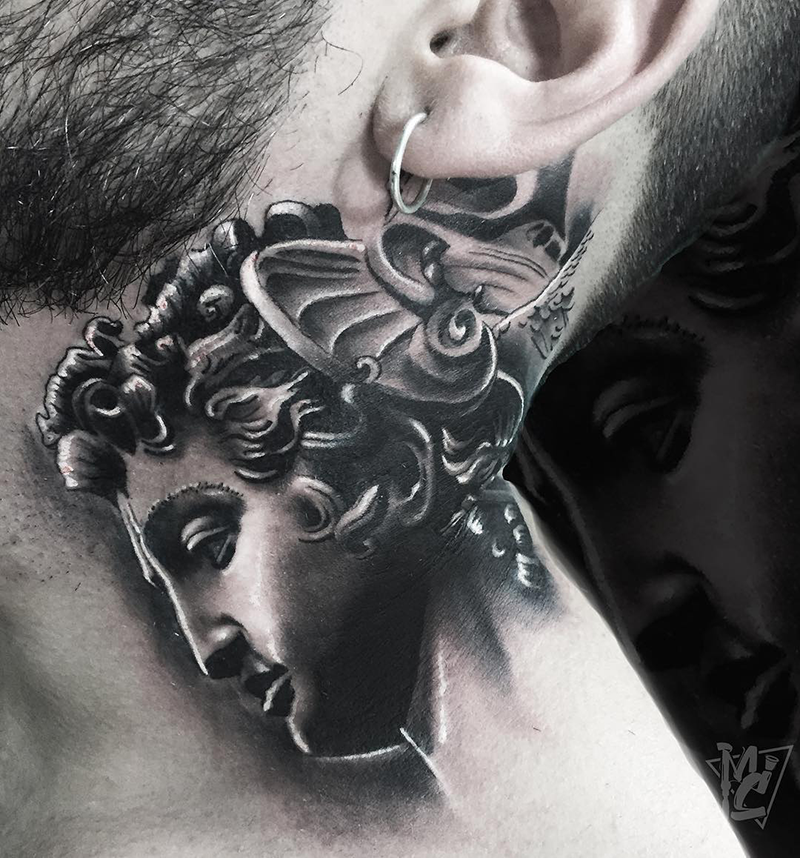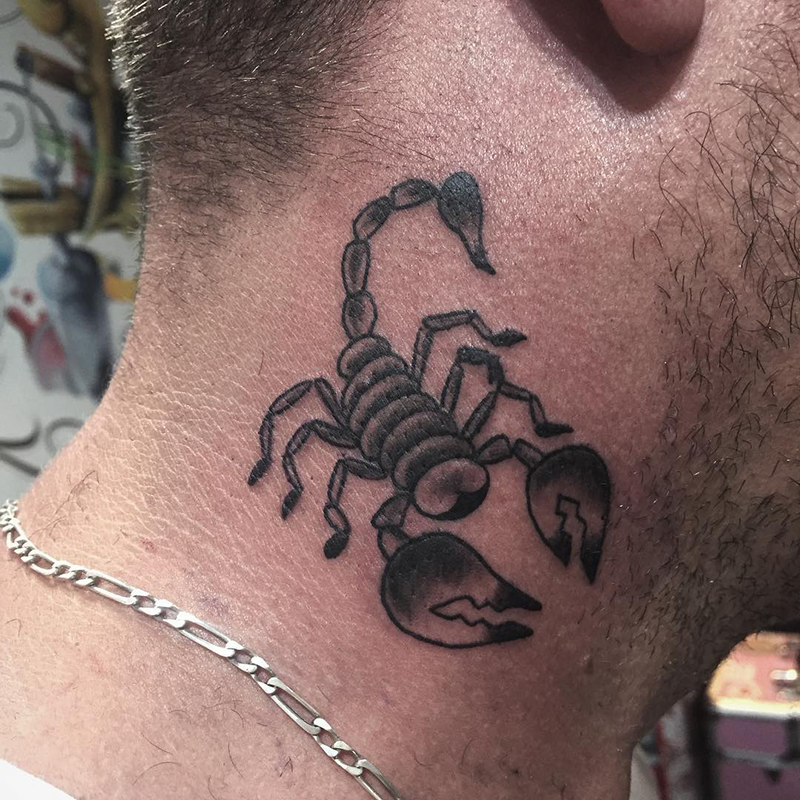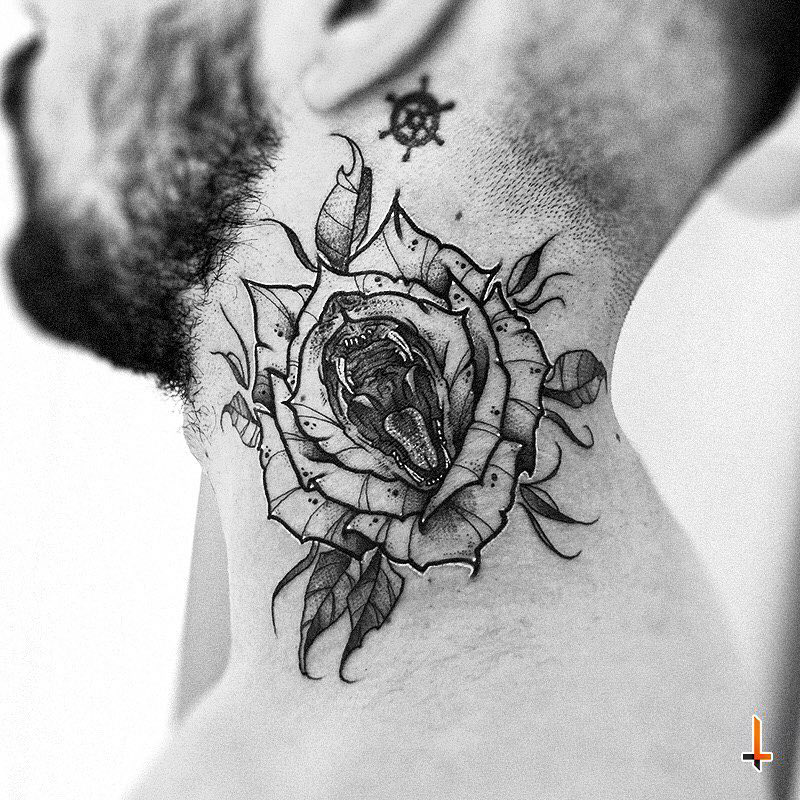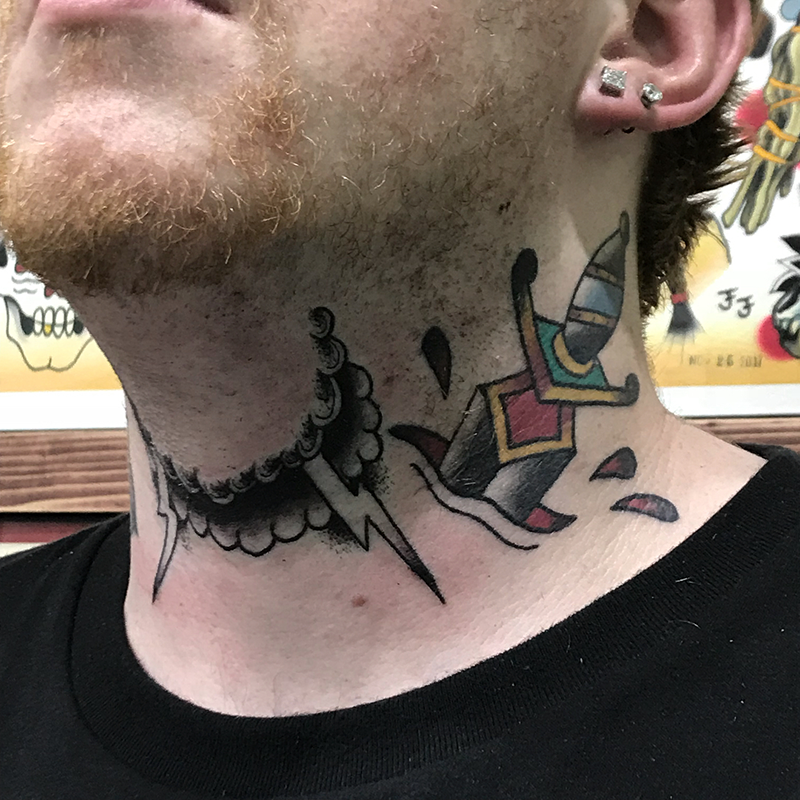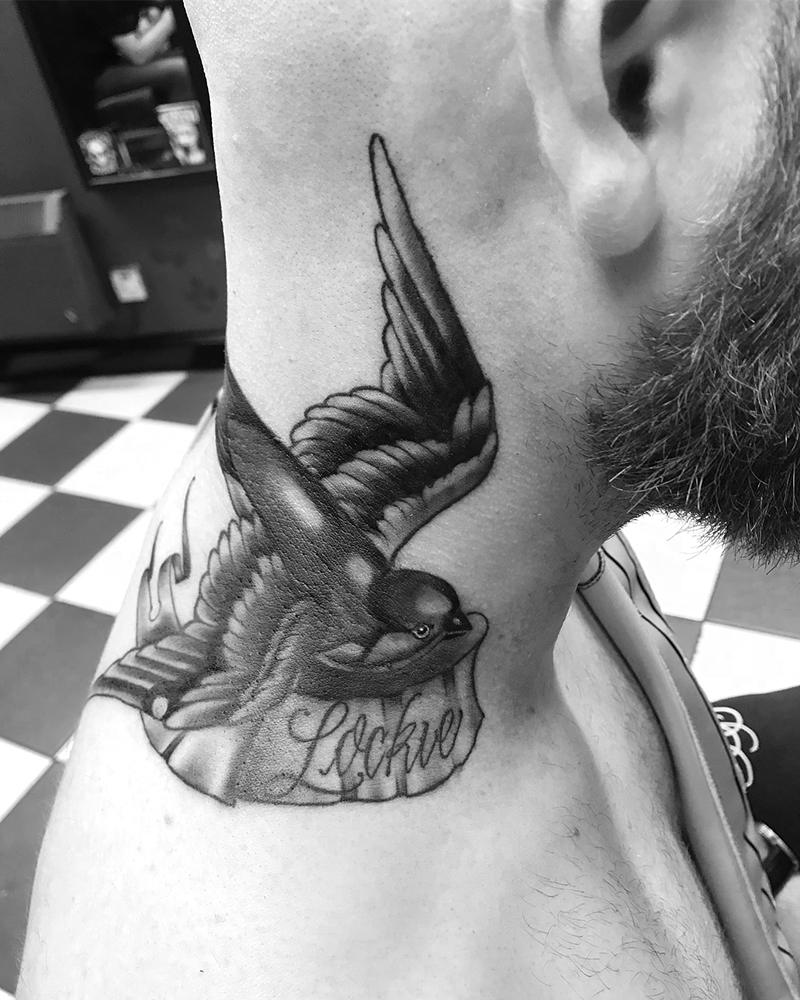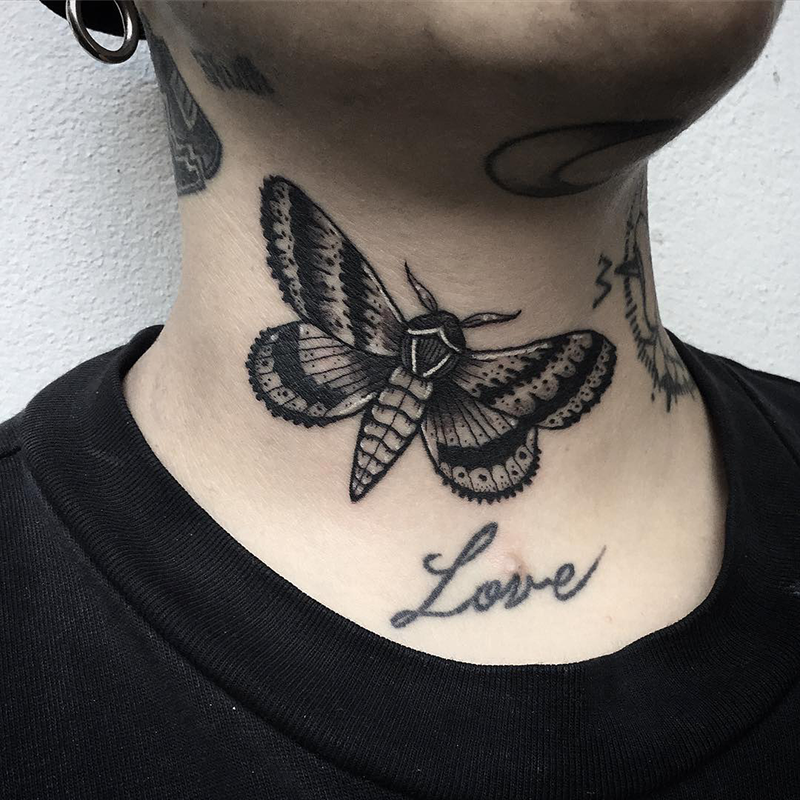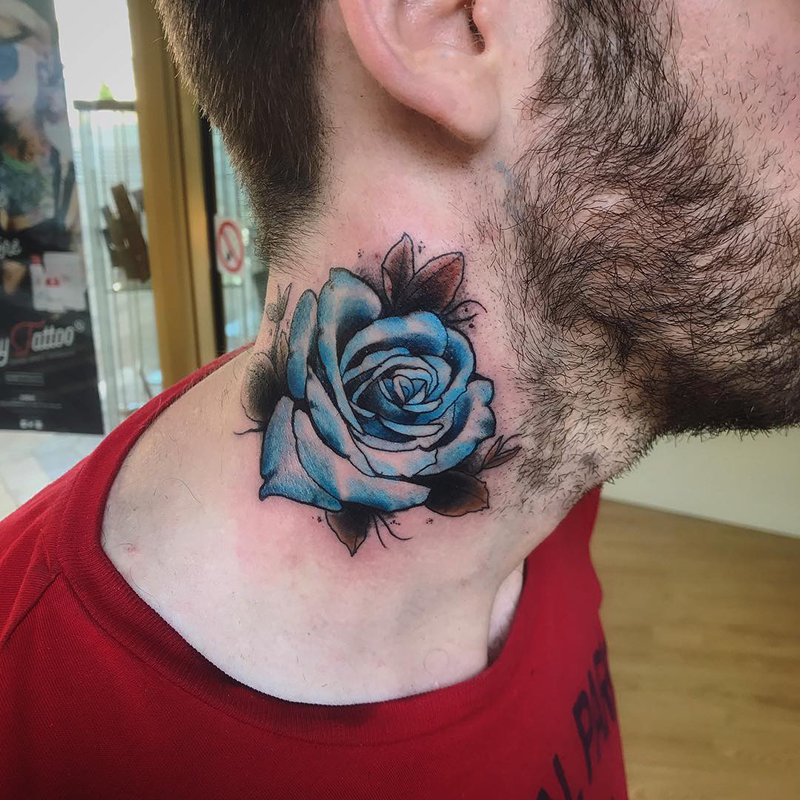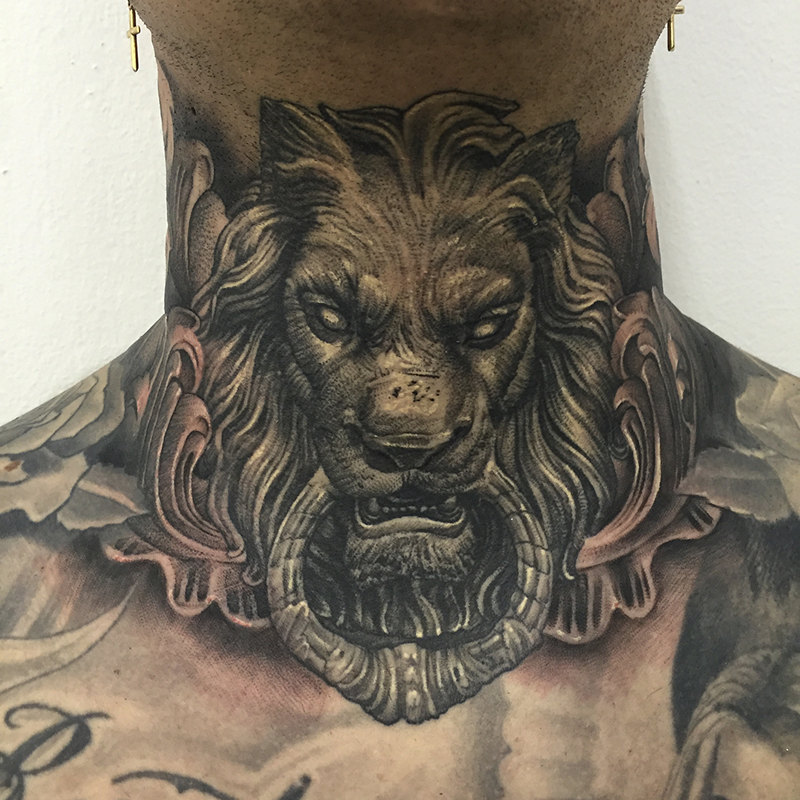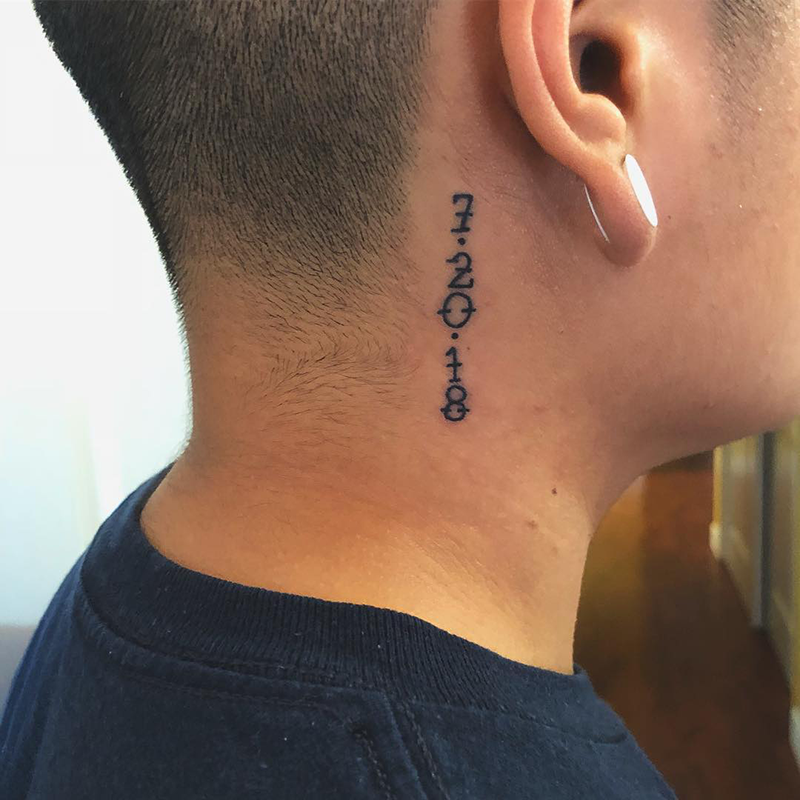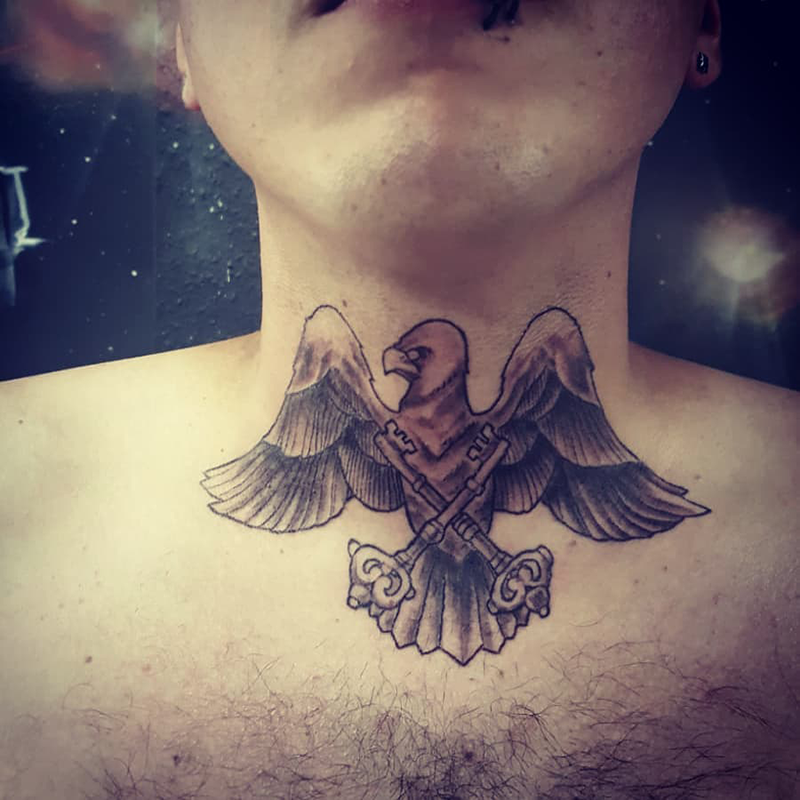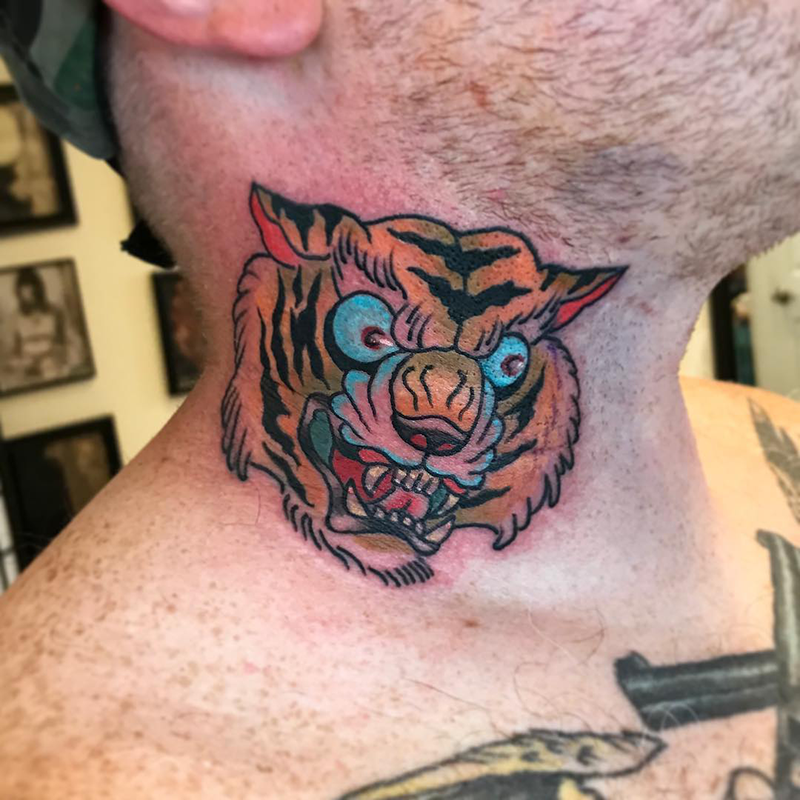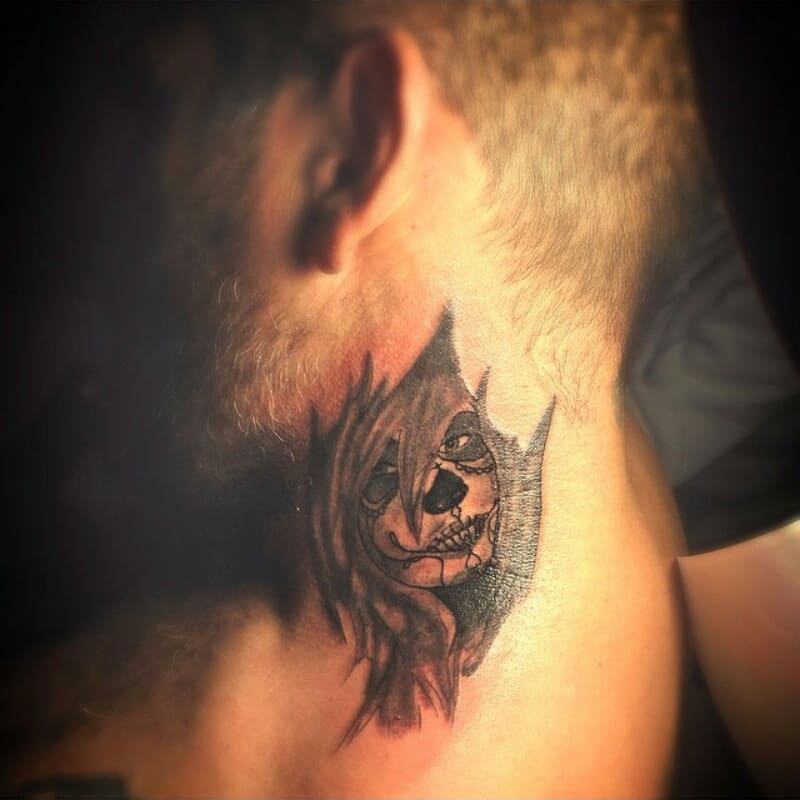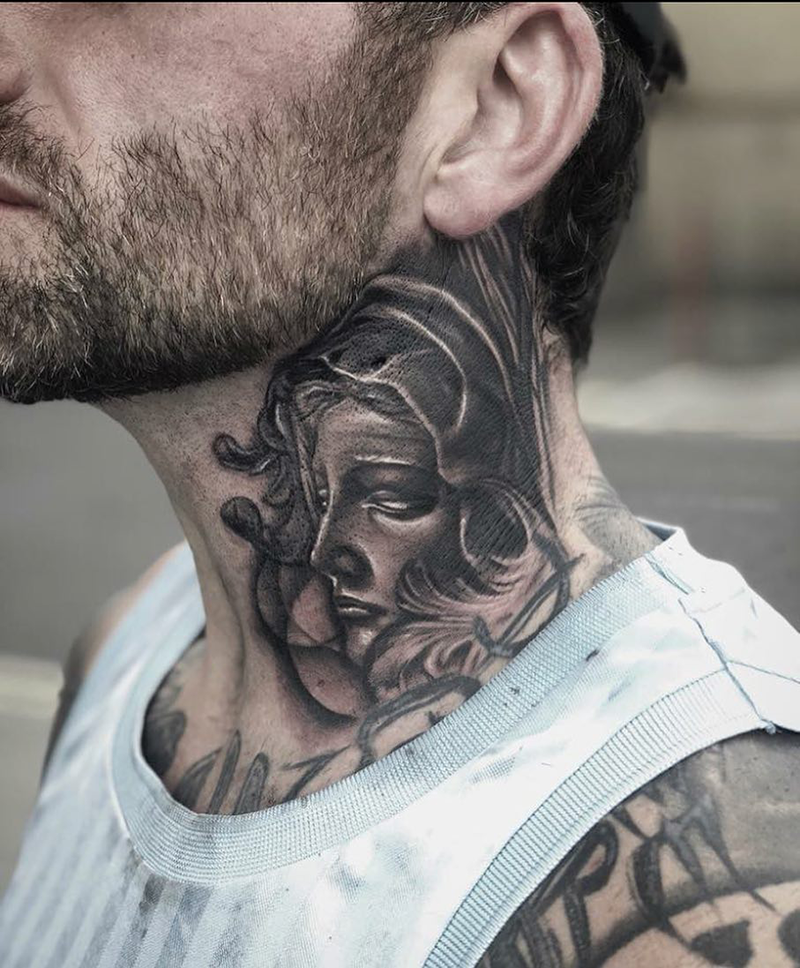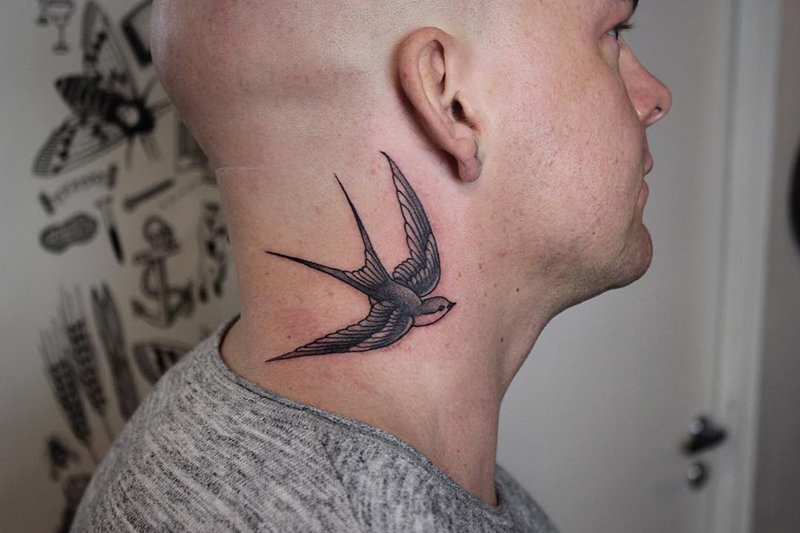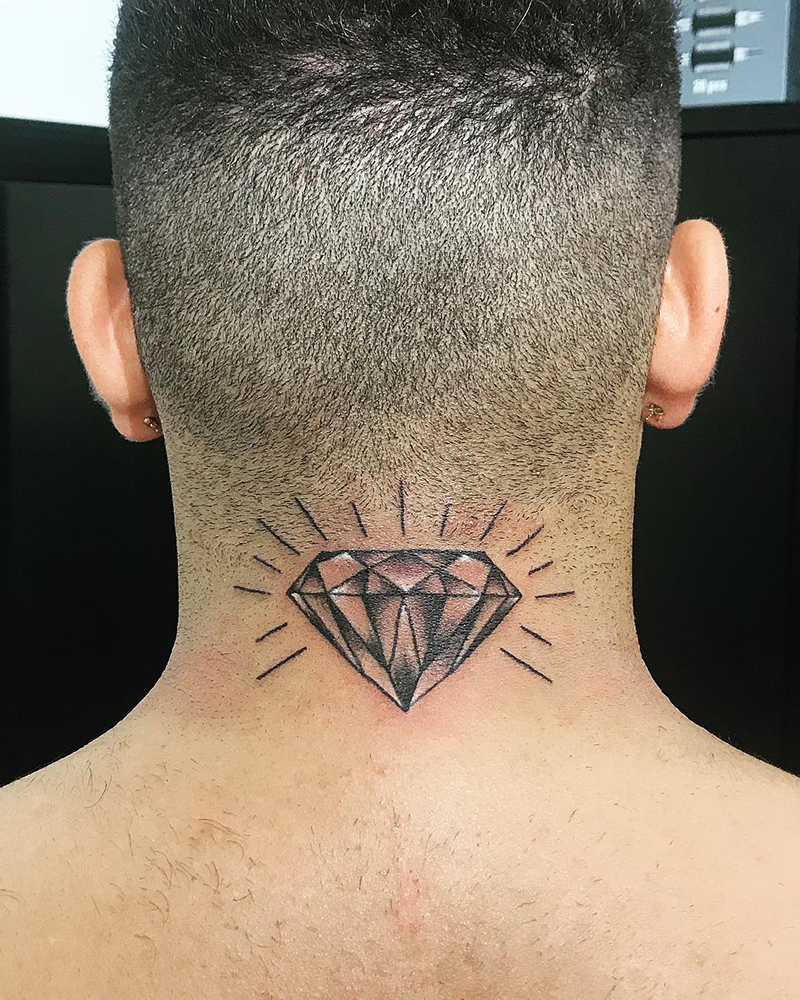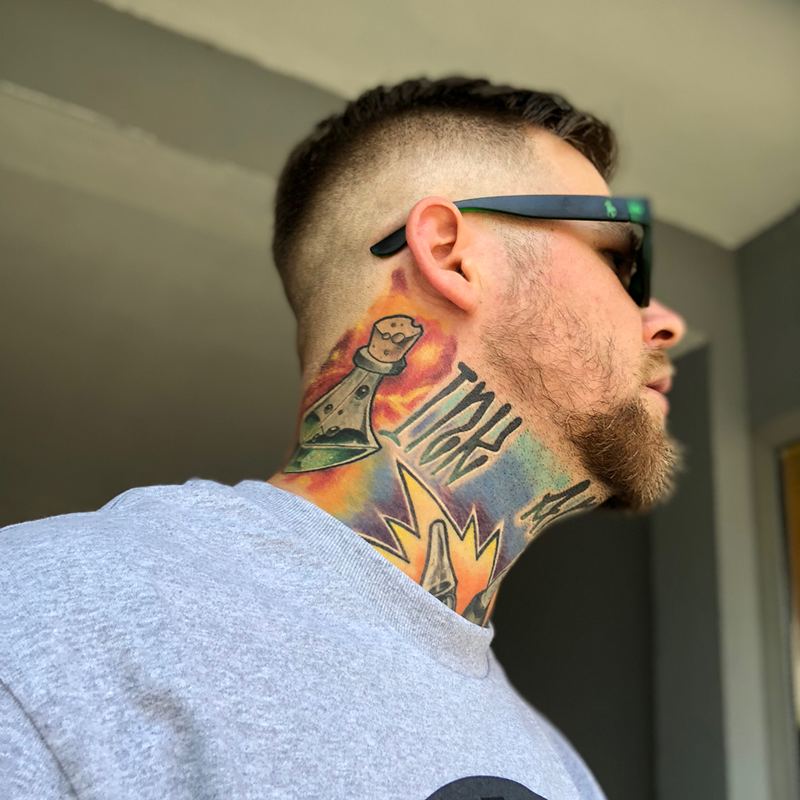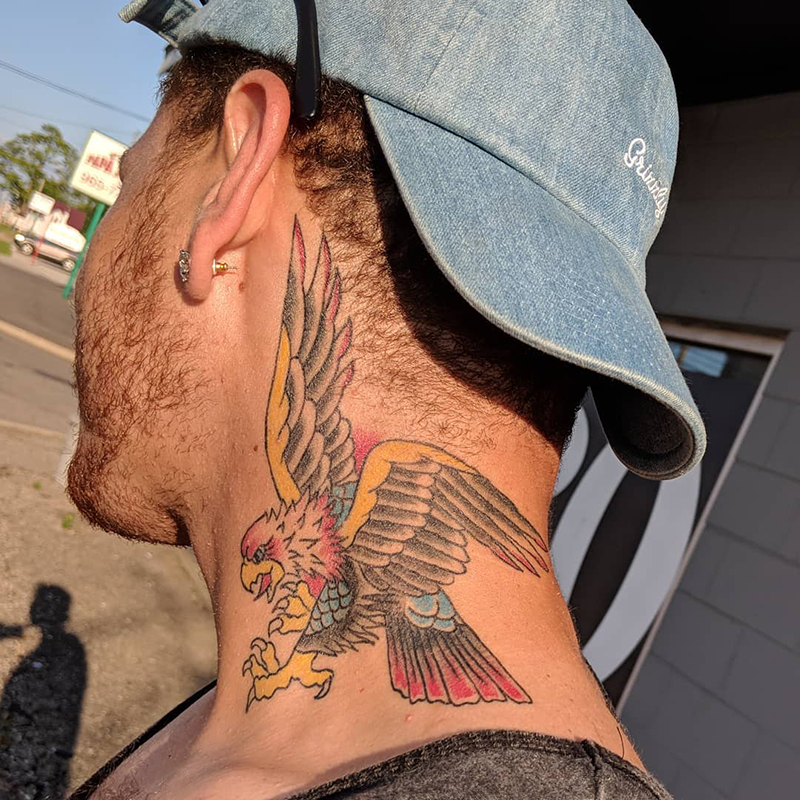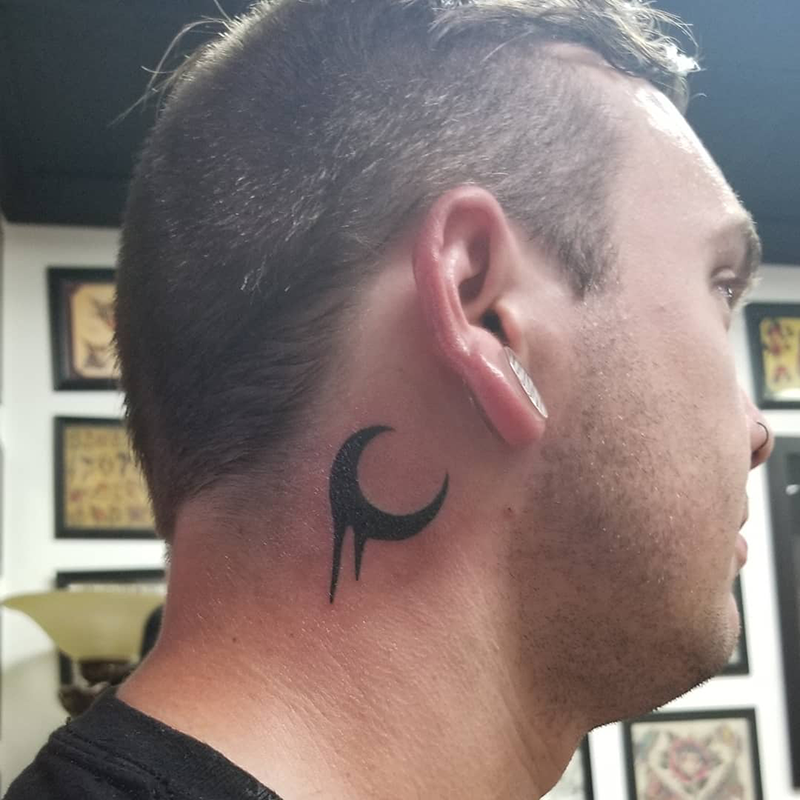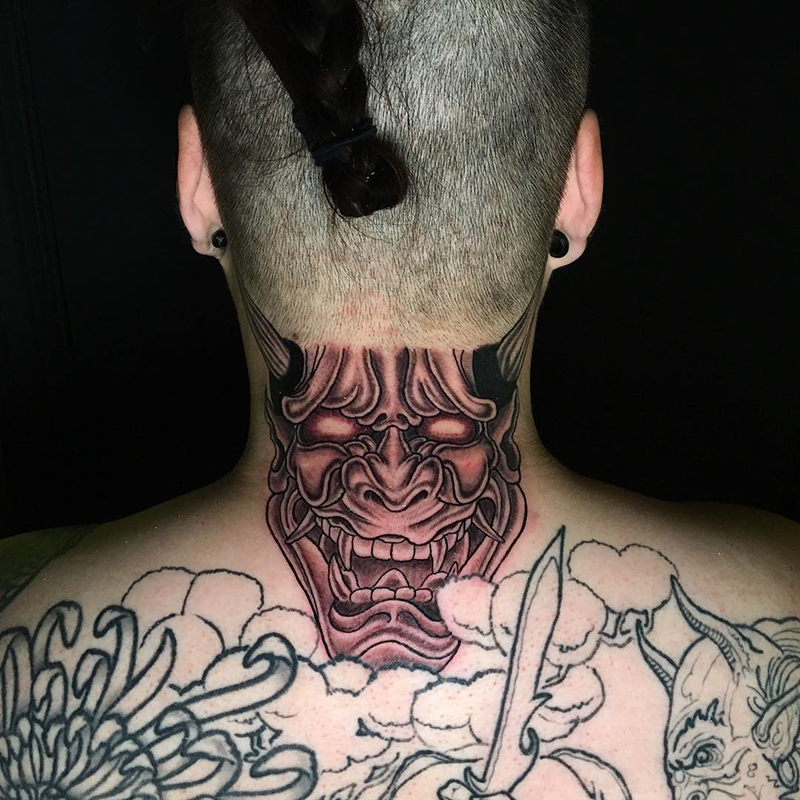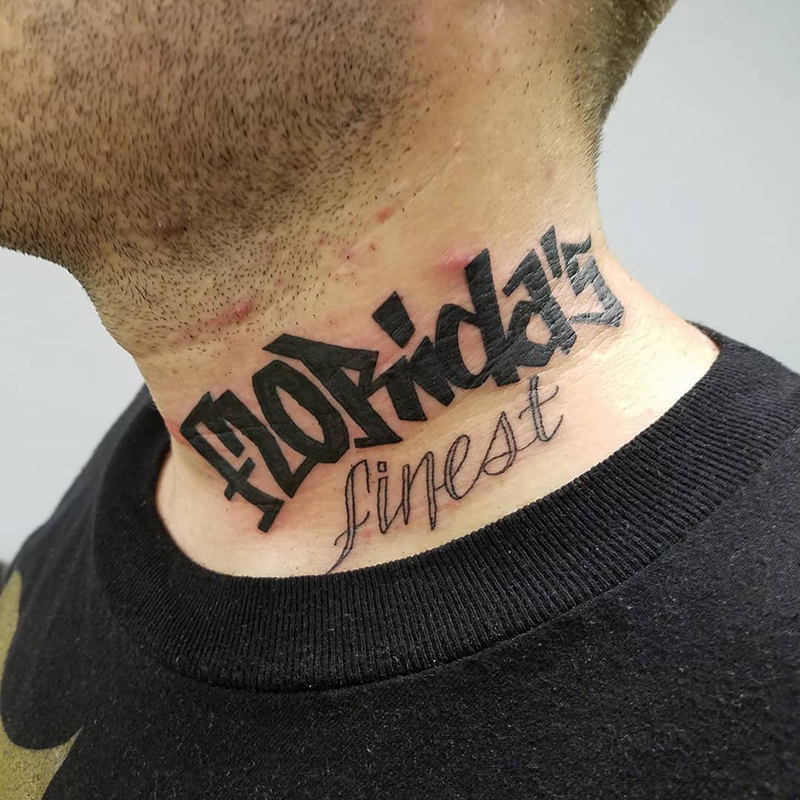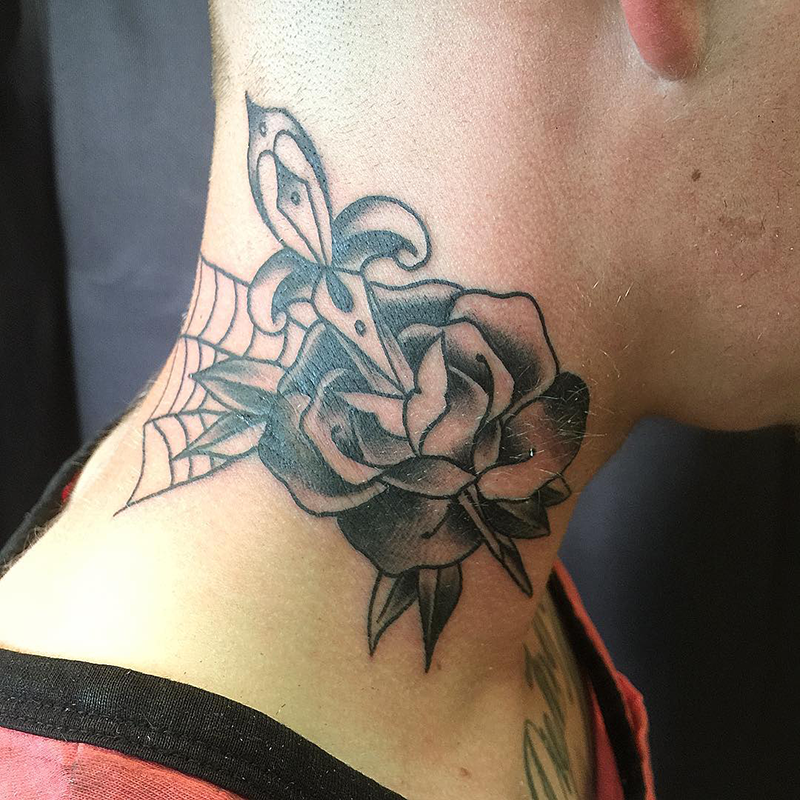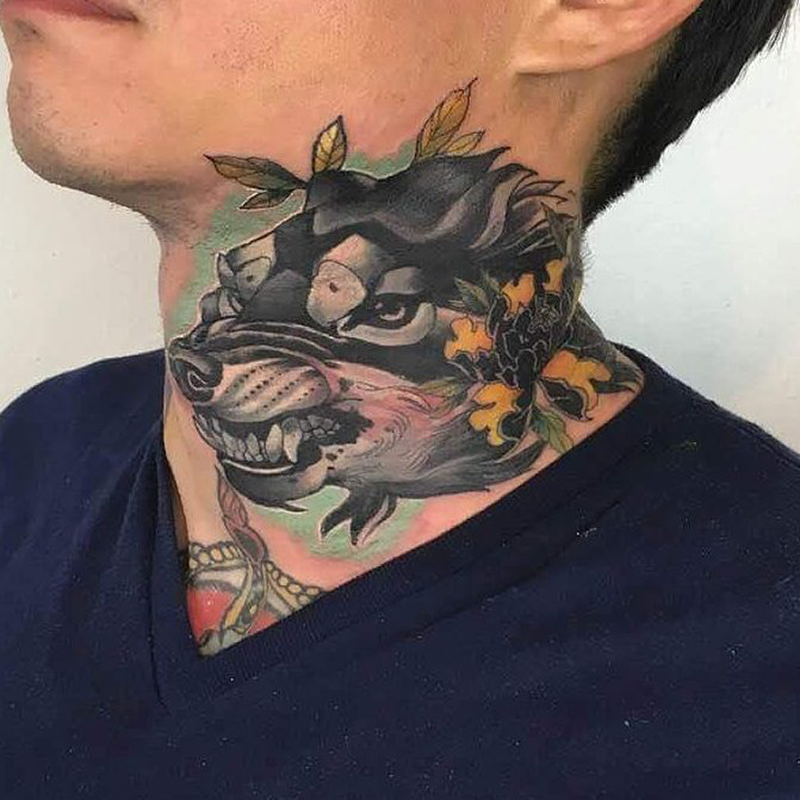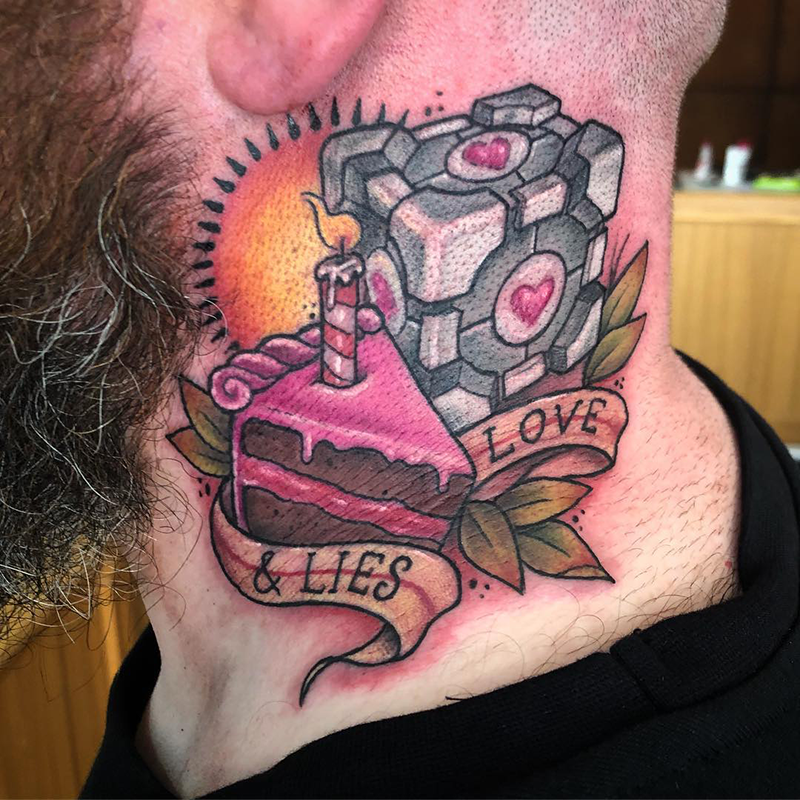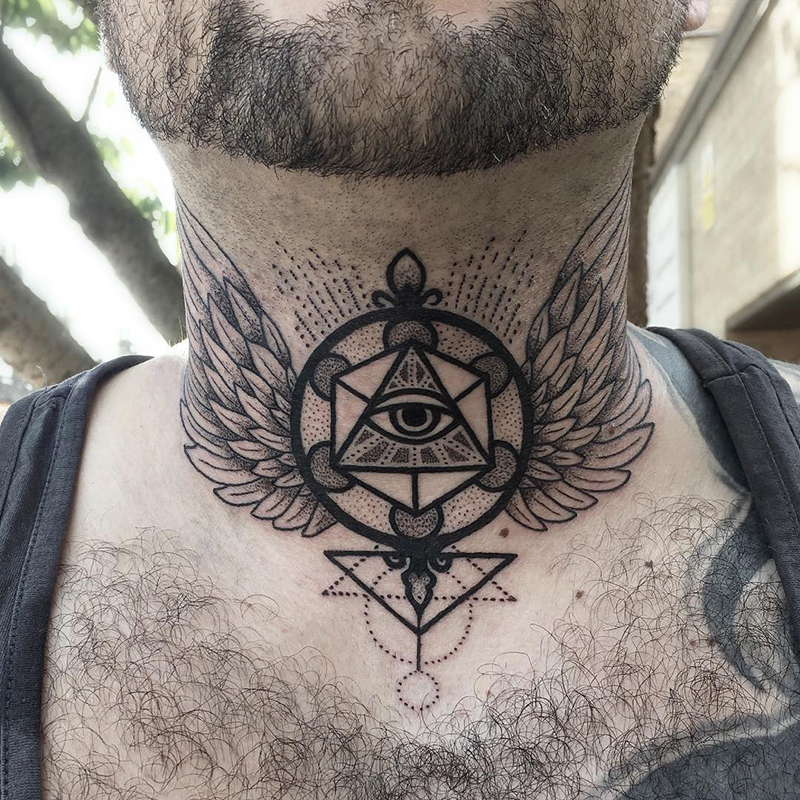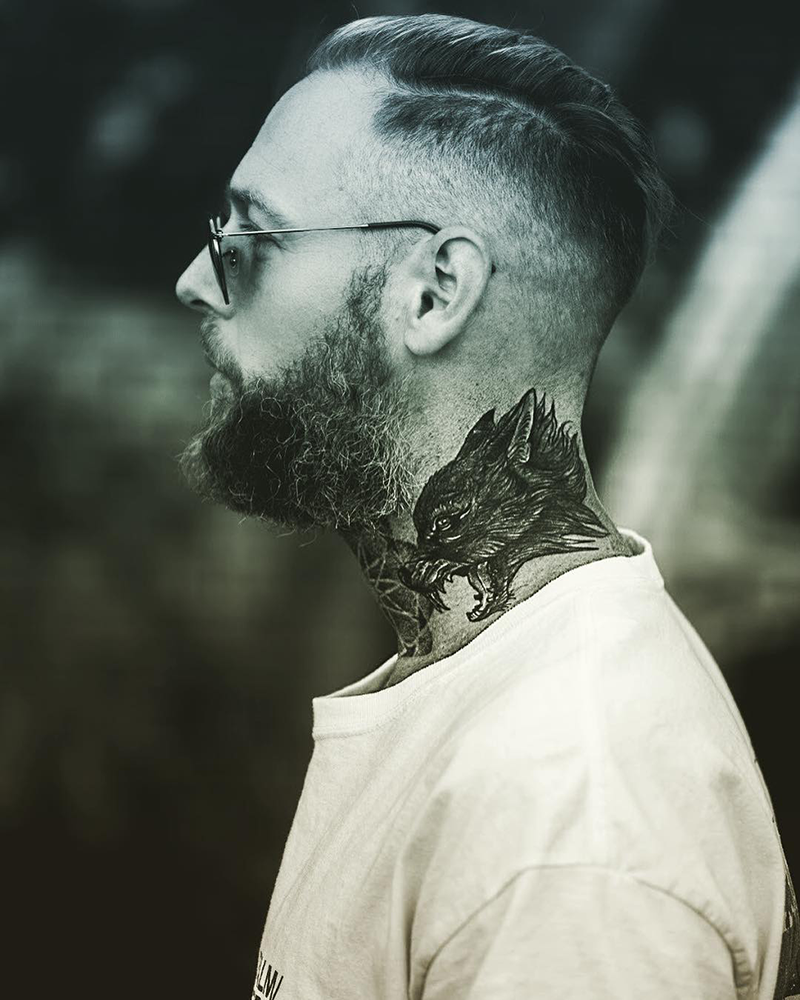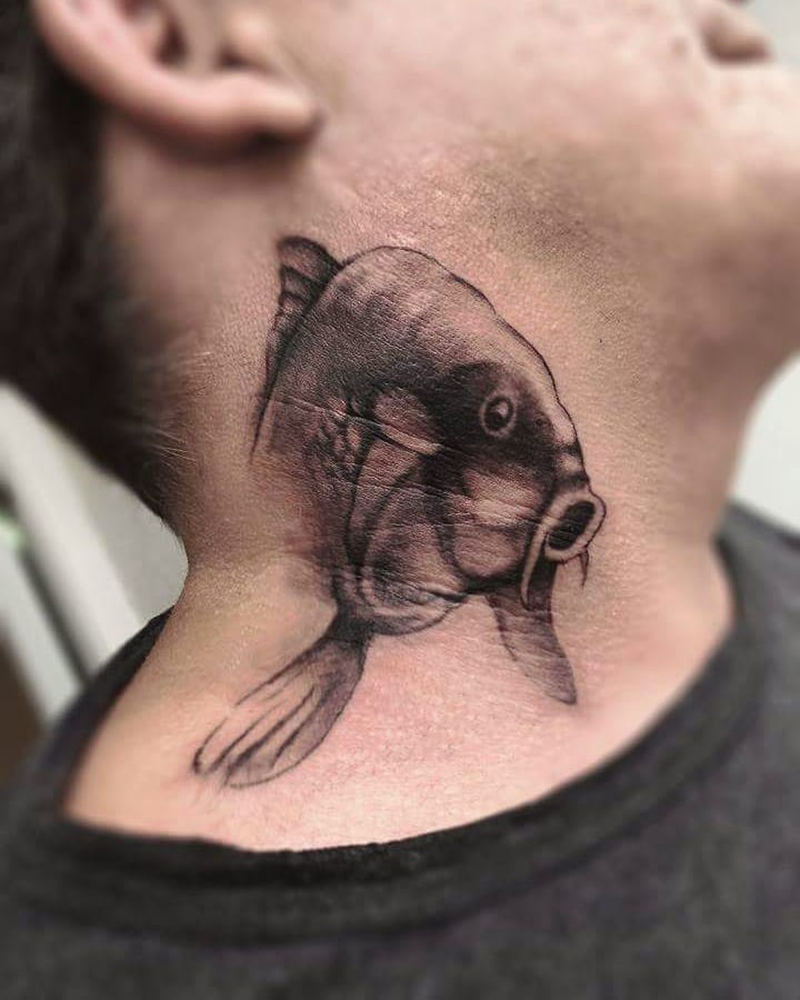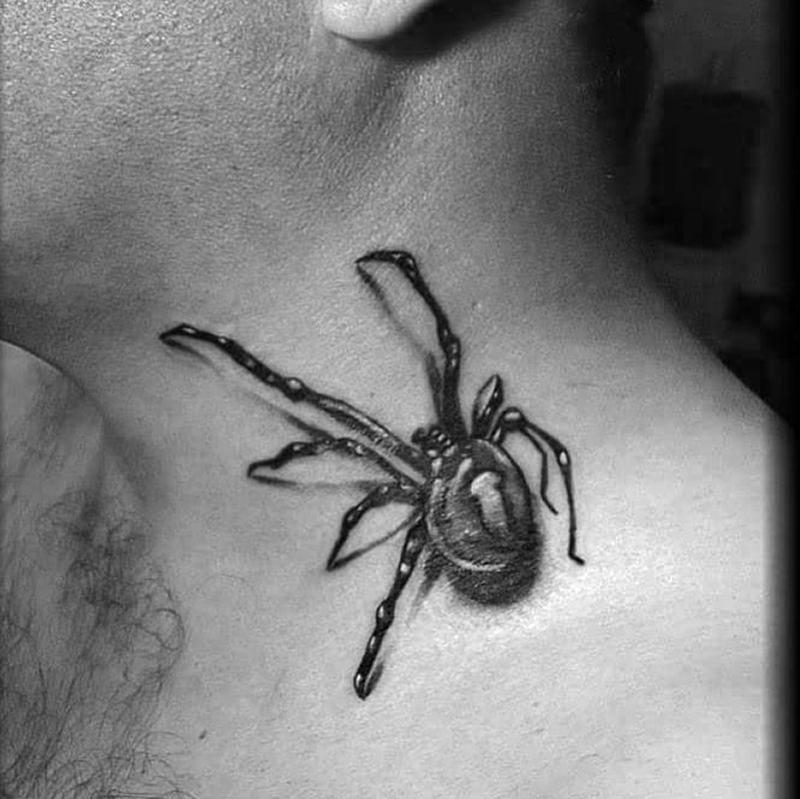 Hand and Foot Tattoo Ideas & Inspiration